5CX Waste Master
5CX Waste Master is an ideal machinery to move containers around, sort material, maintain a site and perform waste compaction while saving time and money.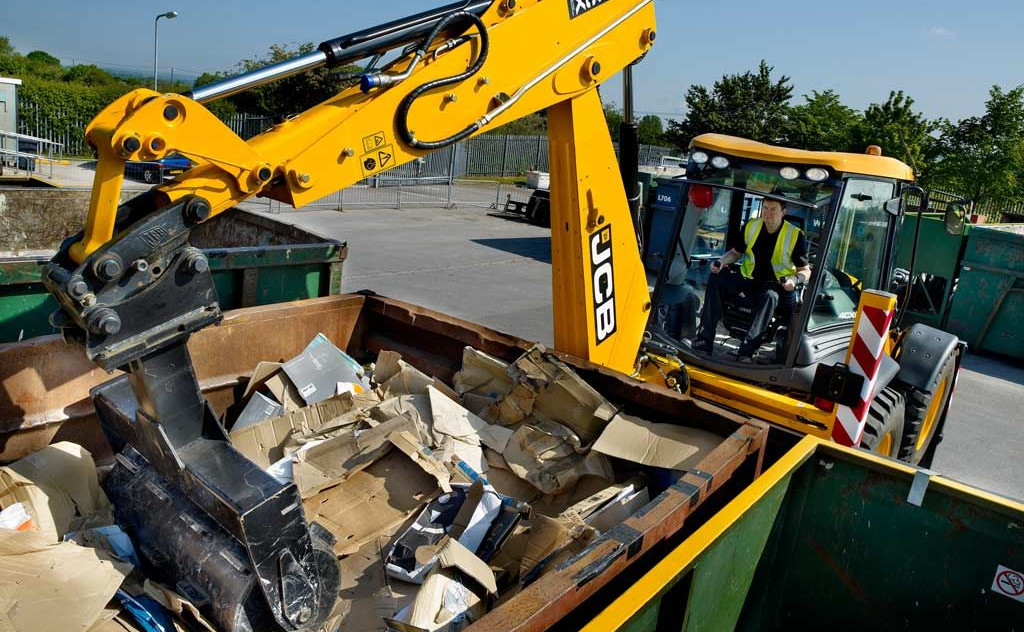 Since it can be driven on road, it can be employed in various sites. Also it can be attached with an array of attachments to grab selectively, picking, sorting, compacting materials and many other such applications. 
The waste master is also designed to ensure safety of the driver and the property in the site. For this, it is developed with features to check valves, alarms, Hi-Vis chevrons, rear screen protection and a keypad immobiliser. 
5CX WasteMaster Backhoe Loader Specification