JCB E-TECH
100% Electric JCB E-TECH Range
JCB have provided the construction and agriculture industries with the ability to work towards a more sustainable future by providing an innovative range of fully electric, zero emissions machinery. JCB are industry leaders in designing and building 100% electric machinery meaning there is no compromise on performance in this new range. Get the same output but with none of the emissions.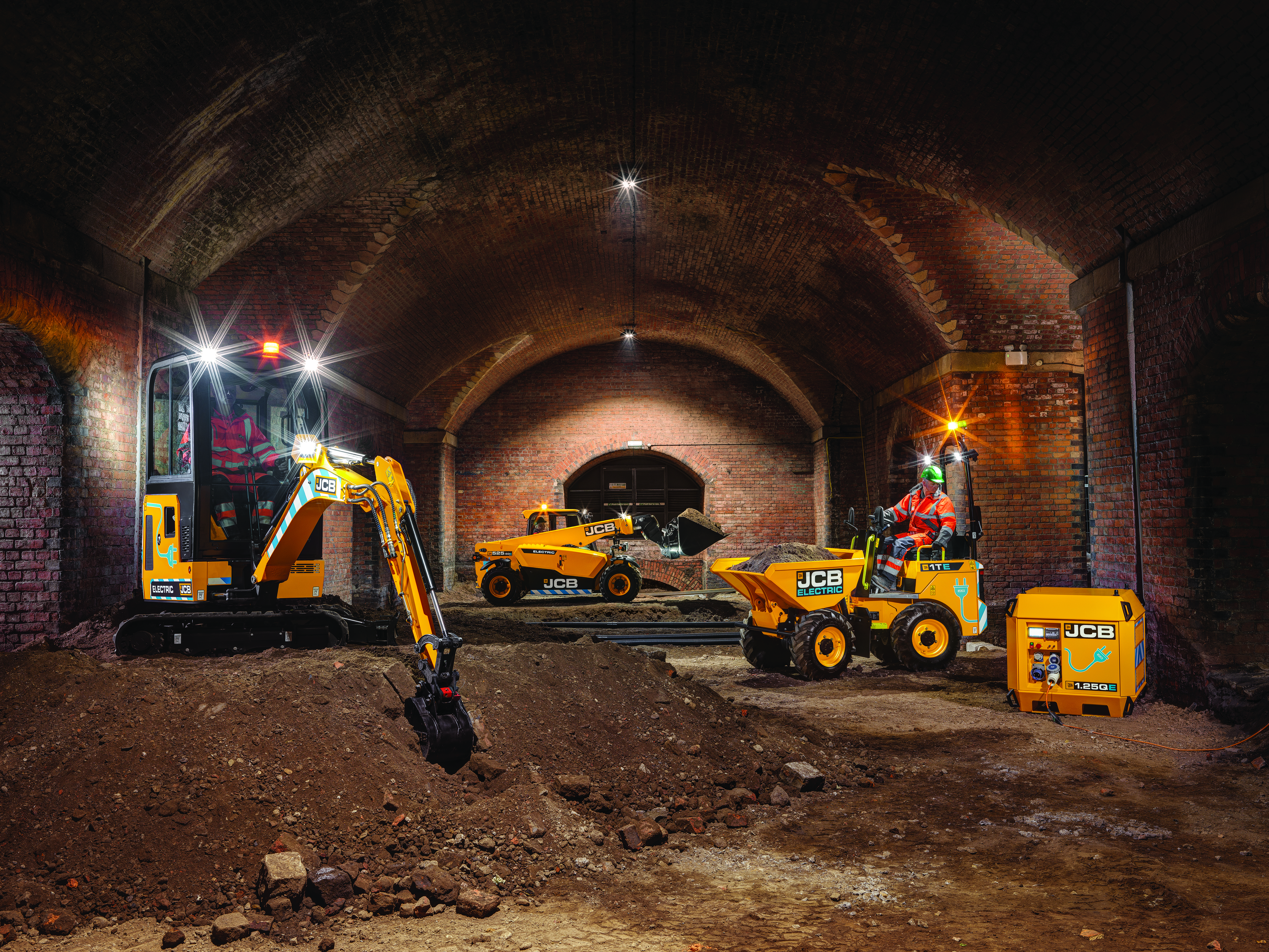 Choose JCB E-TECH
JCB are leading the way in clean technology and reducing harmful emissions such as CO2, NOx and particulates while working on a job.
The same high performance as JCB's conventional machinery range. The lithium-ion battery can power a full day on a single charge. You can charge your new machine on 110V, 230V or 415V. Each machine in the range is also fast charge ready.
As the JCB E-TECH range has no engine the noise levels are significantly reduced which means you can work out of hours and indoors, especially in noise sensitive applications.
The batteries do not required maintenance, the daily checks and servicing is minimal.