JCB E-TECH 525-60E Telehandler
The Electric JCB 525-60E is a part of the JCB E-TECH range offering the same productivity and reliability as their conventional machinery with less noise, zero emissions.
Max Lift Capacity: 2,500kg
Max Lift Height: 6m
Battery Capacity: 24kWh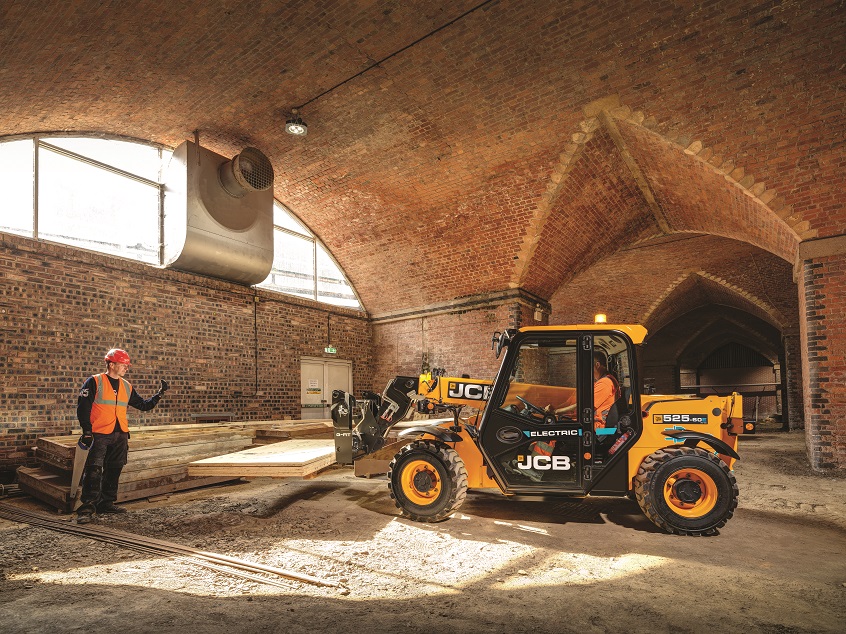 JCB is leading the way in reducing emissions especially in urban areas. This Loadall can work inside as well as outside due to the zero-emission engine and can also help to improve safety on site as communication is improved due to the reduced noise. There are no trailing tethers and with JCB's Adaptive Load Control the 525-60E will not tip forward even when carrying a heavy load.
The 24kWh battery will power a full day's work on a single charge while 4WD and three steering modes promise you maximum productivity. This telehandler has three charging capabilities: 110V, 230V and 415V and is built to be fast charge ready.