245XR
An Exceptional Excavator.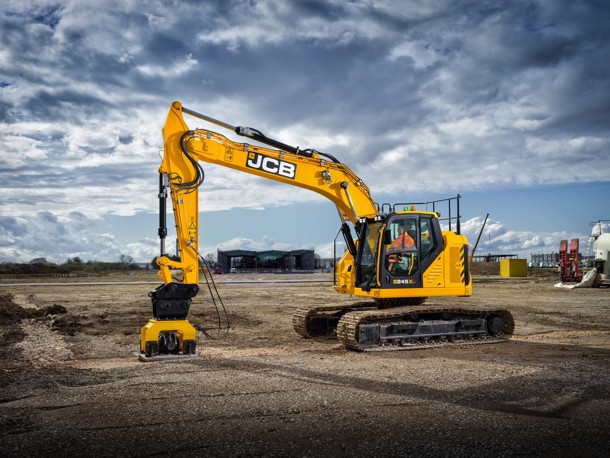 Operating Weight: 25,284 – 27,299kg
Engine Power: 129kW (173hp)
Bucket Capacity: 0.35 – 1.25m3
Minimum Swing
JCB's 245XR has a tail swing that is 40% shorter than the 220X making it the ideal option for urban sites and highways. This makes working in tight spaces easier as the 245XR has a working radius 1.6m less than the 220X.
Maximum Comfort
The reduced tail swing has not impacted the size of comfort of the cab. The 245XR has one of the largest, quietest and most comfortable cabs on the market. The layout of the cab has been designed based on feedback from you, the JCB customer.
Extreme Strength
Time, research and planning has gone into the design of the 245XR. Extensive hydraulic, electrical and structural development and testing gives you a machine that is as strong as it looks. The 245XR follows the same cutting-edge design and quality expected from the X Series range.
Standard Features:
Side guard rails
5 years LiveLink subscription
Factor Fitted HBCVs
2,000 hour engine air filter
Graphite and bronze brushes
Bluetooth radio
Seat mounted control pods
Fully flat glass cab
JCB 448 DIESELMAX StV
Model

245XR MONO

245XR TAB

Travel speed (high/low)

5.7/3.2km/h

Tractive Effort

207.5kN

Max digging reach*

9,423mm

9,472mm

Mx digging depth*

6,029mm

5,619mm

Machine weight**

25,292kg

26,003kg

Max bucket tearout*

148kN
*2.4m dipper
** Figures include 1.1m3 bucket 772kg, operator 75kg, full fuel tank, and 2.4m dipper, 700mm tracks