3CX & 4CX Backhoe Loaders
Combine greater strength with low ownership costs, outstanding serviceability, and superior comfort to create the ultimate general purpose construction machine – 3CX and 4CX JCB Backhoe Loaders.
Complete with a comprehensive warranty package, the JCB 3CX and 4CX backhoe loaders offer unmatchable performance and productivity as well as multipurpose enhancing options.
JCB EcoMAX 74 hp (55 kW) engine requires no DPF, no DEF and other aftertreatment, for simplified servicing
JCB AutoCHECK automatically performs daily checks to ensure machine readiness and reliability
Simple components and steel bodywork, for reduced maintenance costs and greater durability
On-board diagnostics and fleet management with JCB LiveLink telematics
2-year/2,000-hour bucket-to-bucket, transferable warranty
An essential addition to large fleets, rental yards and smaller operations, these Backhoe Loaders don't just provide you with the power to get things done. They are also extremely versatile offering countless features to ensure that performance is efficient and ownership costs are reduced. In every respect from digging to lifting and manoeuvring these machines will maximise your productivity.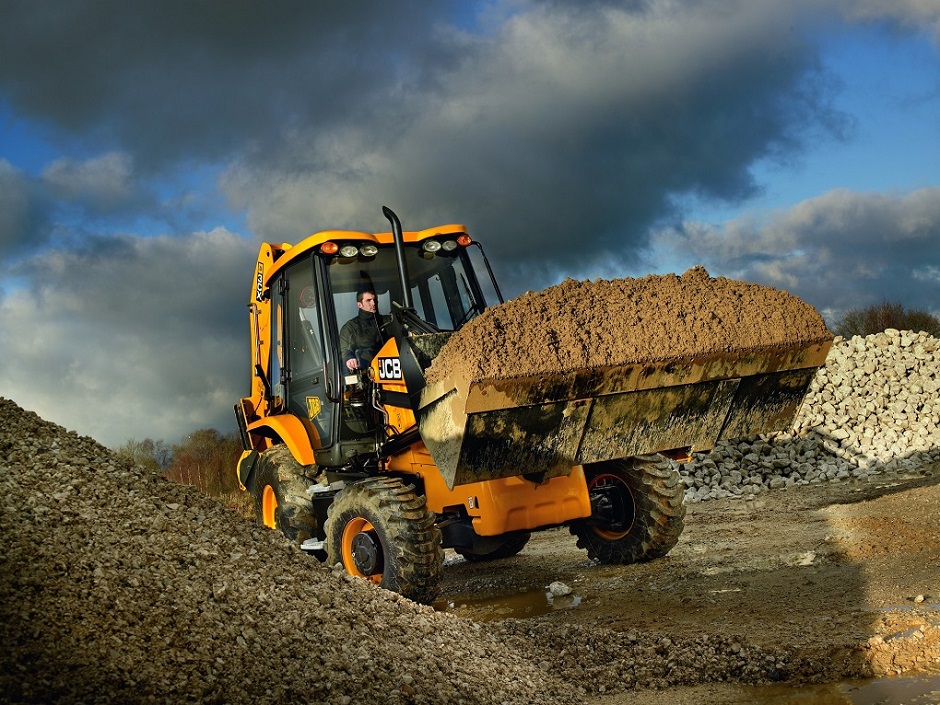 Designed for performance and Cost Efficiency
3CX and 4CX JCB backhoe loaders have a powerful engine which provides excellent performance with the fuel usage of a low power unit. Additionally, to reduce noise and save fuel, the machines contain a viscous fan which doesn't draw engine power. 3CX and 4CX loaders offer lighter level effort for easier control and excellent manoeuvrability. The innovative hydraulics provide improve lifting performance. To balance all that supreme power, productivity and performance, there is safety security and serviceability aplenty too.
Designed for tough work conditions in construction
Both machines are built to last and are tested to the limits. With unrivalled quality, reliability and engine durability, the 3CX and 4CX JCB backhoe loaders can be used literally in any site. Their placing loads have tonnes of capacity while they are designed to be ergonomic and all-day comfy.
3CX & 4CX have no Limits
A flexible robust guide encloses the hoses to avoid damage while loading. The engines are protected by shovel ram guards and to safeguard the impact damage on site the machines are fitted with rear light guards.