JCB Excavators
Our excavators provide the best solution for optimal performance and ease of use for most construction jobs.
Excavator Types Available
Discover the Ideal JCB Excavator for Your Needs
JCB have the perfect excavator to suit every application, these are heavy construction machines used primarily for digging and excavation. We have three different types of excavators, JCB Mini Excavators, JCB Tracked Excavators, and JCB Wheeled Excavators. The entire JCB range is an essential tool in the construction and earth-moving industry and is designed to offer ultimate productivity, durability, and reliability.
Browse All JCB Excavators
---
JCB Mini Excavators:
These compact construction machine, ranging from 1 to 10 tonnes and including the fully electric 19C-1E model, which boasts engine power spanning from 9kW to 45.4kW. With impressive dig depths ranging from 1.69m to 4.194m, our JCB Mini Excavators offer an impressive power-to-weight ratio, ensuring first-rate performance for jobs large and small alike.
JCB Tracked Excavators:
Equipped with a boom, dipper, and bucket that are mounted on a rotating upper structure supported by an undercarriage with tracks, JCB Tracked Excavators offer both stability and mobility across uneven terrain. Our range encompasses various models, with operating weight spanning from the JZ 140 at 16,170kg to the 245XR Tracked Excavator at 28,000kg. Notably, the JCB X Series represents the pinnacle of innovation in tracked excavators, featuring the 131X tailored for plant hire, and finishes with the 245XR, which optimises space utilisation with minimal swing. 
JCB Wheeled Excavators:
For increased mobility on roads and various surfaces without sacrificing the robust digging capabilities of traditional tracked excavators consider our JCB Wheeled Excavators. This range encompasses models ranging from the Hydradig 110W at 12,050kg to the JS20MH material handler at 20,720kg. Among them, the JCB Hydradig Pothole Pro is a unique 3-in-1 solution, designed to cut, crop, and clean potholes swiftly, streamlining road surface preparation for re-laying. Operating confidently in a single lane carriageway, it ensures the safety of both pedestrians and vehicles.


Discover the perfect JCB excavator to elevate your construction and excavation projects to new heights. Explore our diverse range today!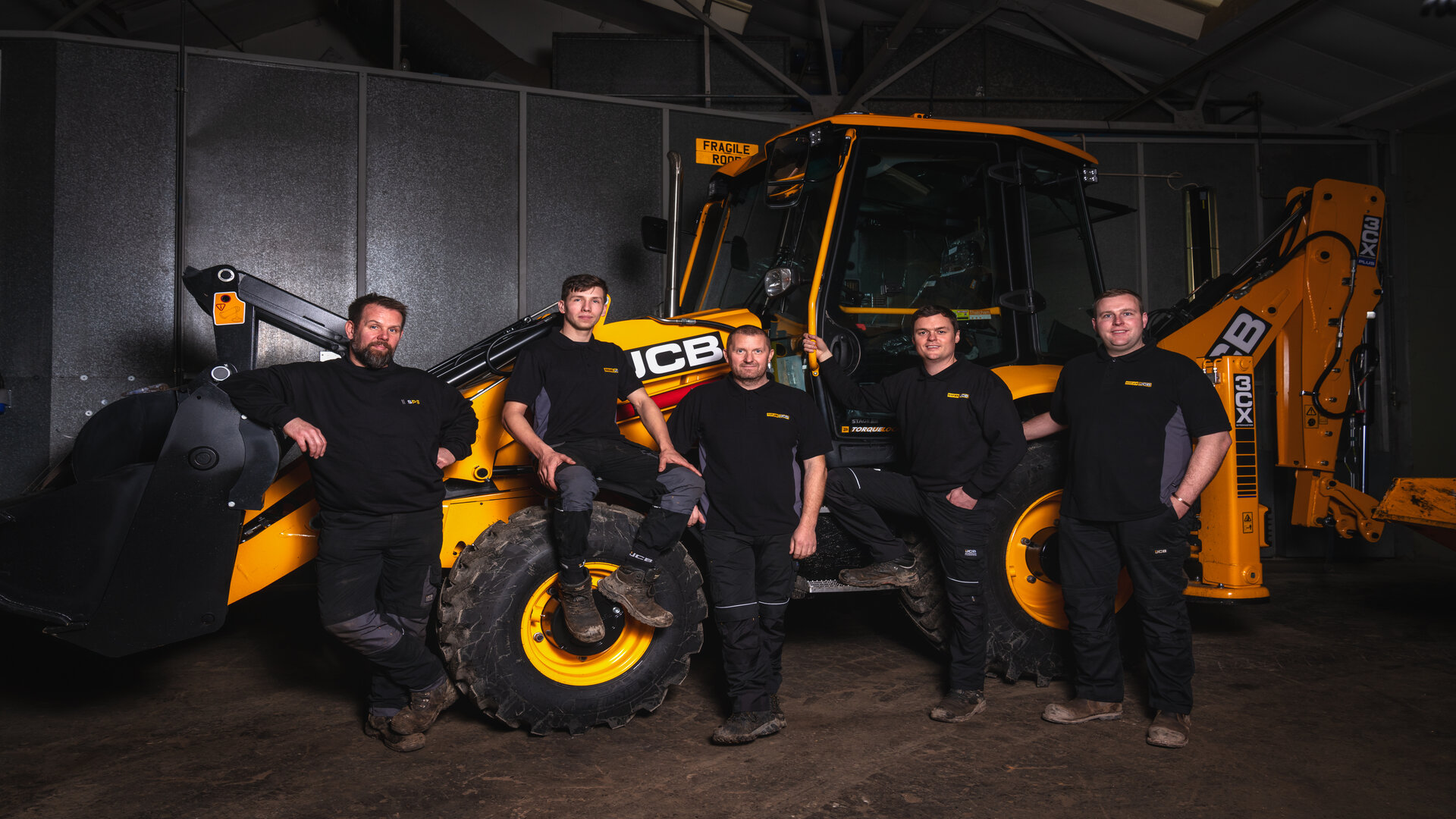 Interested In Used Machines?
Scot JCB offer a wide range of used heavy equipment from some of the world's top manufacturers.
Contact & Enquire
Required fields are marked with a *
Scot JCB Group