JCB Backloe Loaders Summary
JCB backhoe loaders are designed and built to offer ultimate productivity, durability, efficiency, safety, comfort, and reliability. First invented in 1953 JCB constantly review and reinvent the design to provide real solutions for real customers.
Upgrade to joystick controls and powerslide FREE!
Scot JCB are now offering a FREE upgrade to joystick controls and powerslide on all new 3CX, 4CX and 5CX Sitemaster PLUS and PRO models on all orders received before 31st December 2023.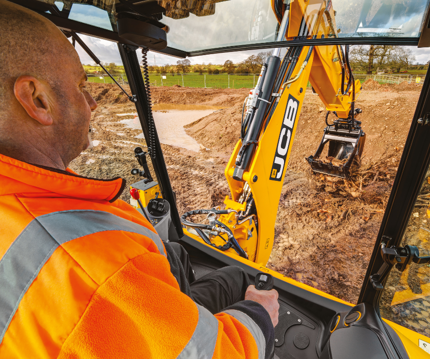 Joystick controls make life so much easier, giving you precise control with minimum movement, greater comfort, improved visibility and reduced operator fatigue.
Powerslide allows quick and easy repositioning of the rear dig end, saving you time and eliminating the need for clunky, manual manoeuvring that can damage your attachments, tarmac or paved surfaces. 
Contact your local depot to order today!
Browse All JCB Backhoe Loaders
---
Full JCB Backhoe Loaders Information
JCB's most recent additions to the range of backhoe loaders include the 3CX Sitemaster, 4CX Sitemaster and 5CX Sitemaster all of which come with a stage V engine and ensure you are the master of any job on site. . The world's bestselling excavator loader will make digging, loadingloading, and rehandling across any application simple whether you are an owner- operator, local authority or hiring out plant. .
The Sitemaster range comes with the new CommandPlus cab which gives the operator comfort, space as well as reduced noise levels and the very latest technology. The JCB 3CX, 4CX and 5CX Sitemasters allow for much more automation than previously with auto stop, auto 2WD, auto seat select, auto drive lever, auto stabilisers, auto interior lightslights, and auto level. Auto drive permits you to lock the rpm when roading and auto stop shuts off your engine automatically when idle, both features will help reduce your running costs. . JCB's Torquelock system comes as standard on all Plus and PRO models which can save you up to 25% on fuel usage and 10% on road travel time.
The ECO has a 55kW engine which provides high torque for maximum efficiency, making it the ideal site machine. The 3CX and 4CX PLUS engine power ranges from 72kW to 81kW which ensures high performance on road and on site. The Powershift transmission also helps to reduce fuel consumption. The 3CX, 4CX and 5CX PRO have the ultimate spec including ECOROAD which delivers exceptional road performance.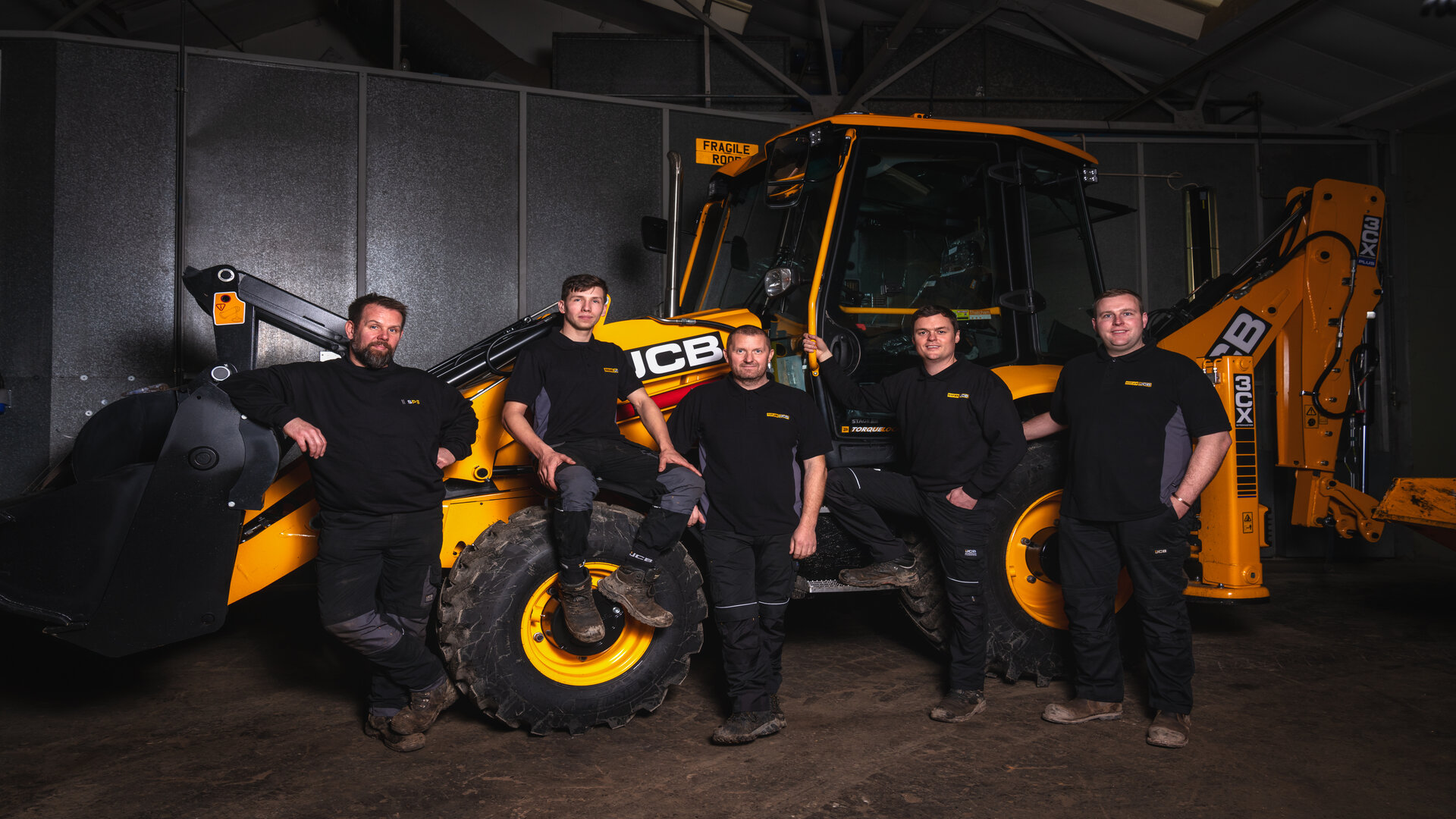 Interested In Used Machines?
Scot JCB offer a wide range of used heavy equipment from some of the world's top manufacturers.
Scot JCB Group