Wheel Loaders Summary
From the small and compact JCB 403 to the largest JCB 457 wheel loaders, all the JCB loading shovels require very little maintenance and are extremely versatile machines. The high power-to-weight ratio, excellent efficiency, high performance, and minimal maintenance levels across the entire range make for highly productive, cost-effective machines. In addition, we also supply a wide range of attachments and options for each of our machines, allowing them to be configured to meet your exact requirements.
Full Wheel Loaders Information
The JCB 403 wheel loader is the smallest in the range however it still offers massive power. Choose between a standard loader arm or an extended high lift for stacking and loading at height. The JCB 403 wheel loader is only 2.2m in height and 1.1m in width (in the narrowest setting) and has a steering angle of 45 degrees meaning it is great in tight applications.
JCB's 406, 407 and 409 wheel loaders have a lifting capacity ranging from 3,250kg to 4,583kg for a straight tipping load and servicing is a dream due to the wide opening bonnets and long service intervals.
The 411 and 417 JCB loading shovel come with the command plus cab, visibility has been improved and each model comes with a viscous coupled engine fan which automatically adjusts depending on the ambient temperature, saving you money in fuel, and reducing noise.
JCB's 427 and 437 wheel loaders offer big performance and higher productivity thanks to the stage V engine. Optional torque lock-up 5-speed transmission provides 100% efficiency in 2nd to 5th gears, improving fuel consumption is available too.
Finally, the JCB 457 loading shovel gives you optimum performance with an optional close-ratio 5 speed gearbox. The braking system used a hydraulic dual circuit design which means it has a maintenance free lifespan.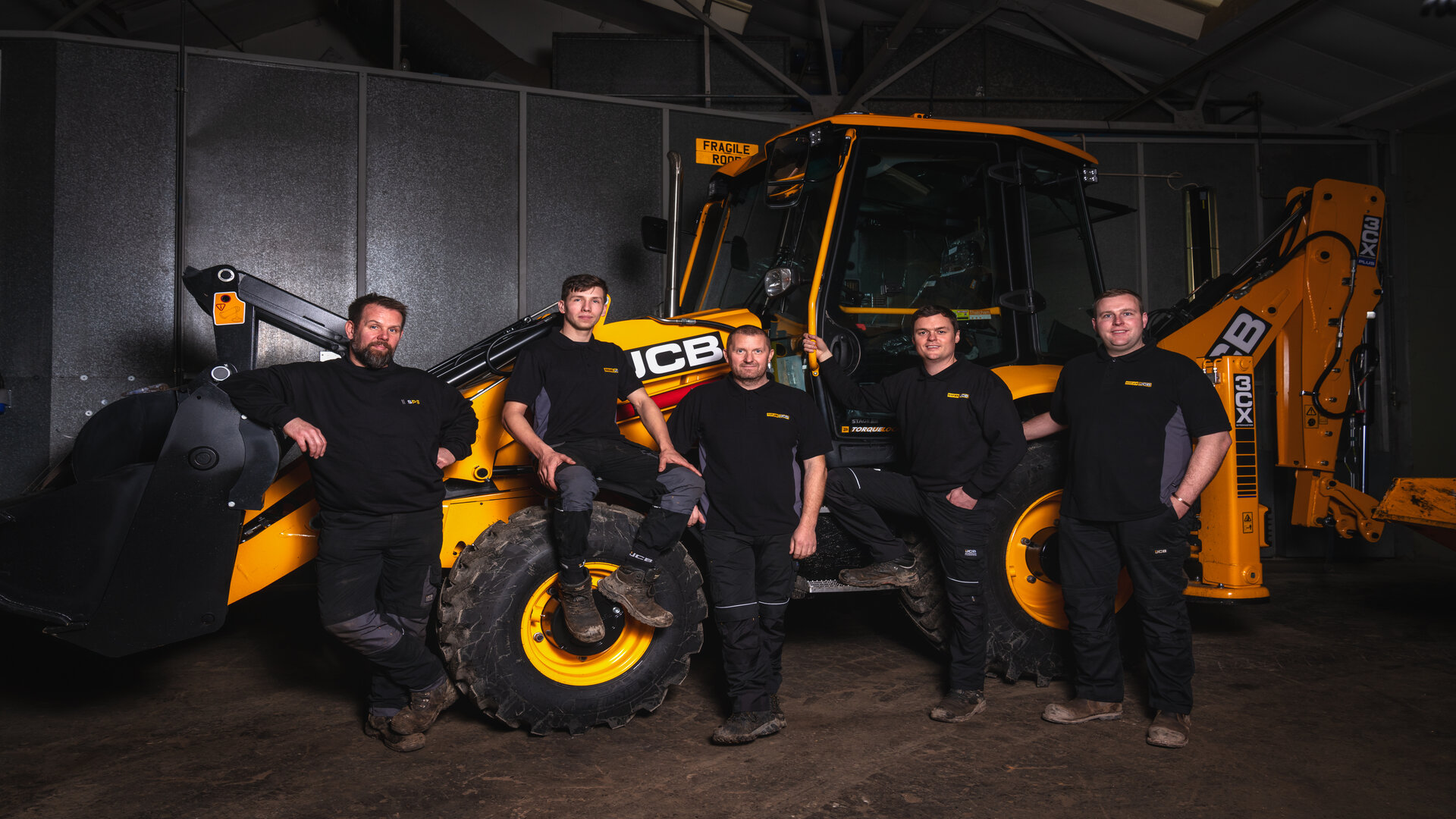 Interested In Used Machines?
Scot JCB offer a wide range of used heavy equipment from some of the world's top manufacturers.
Scot JCB Group