Mini Excavators
Ideal for manoeuvring within small spaces, JCB's range of mini excavators provides a machine suitable for every application.

Mini Diggers for Effective Excavation
A JCB mini excavator is a compact construction machine engineered for precision digging, trenching, and various earthmoving tasks. A smaller version of a standard excavator, available in both cabbed and canopy configurations, is the go-to choice for projects demanding limited space manoeuvrability and superior performance.
Browse All Mini Excavators
---
Robust and Long-lasting:
JCB Mini Diggers, have been specifically designed to withstand the toughest of applications. Crafted with 100% steel bodywork, they excel at absorbing on-site impacts. The meticulously designed bushed dig end, with hoses seamlessly integrated into the machine's boom and dipper, significantly extends the machine's lifespan. This translates into maximum efficiency and cost-effective repairs, ensuring your investment delivers top-notch results.
Diverse Range:
JCB's Mini Diggers span from 1 to 10 tonnes, showcasing versatility that includes the fully electric 19C-1E model. Weight options encompass the JCB 8008CTS micro excavator at a mere 950kg to the robust JCB 100C-2 at 9,750kg. With engine power ranging from 9kW to 45.4kW and dig depth spanning from 1.69m to 4.194m, these machines boast an impressive power-to-weight ratio, excelling in small-scale and large-scale projects.
Simplified Maintenance:
The latest generation of JCB mini excavators prioritises user-friendly operation and servicing. The 180-degree service door opening expedites cleaning and maintenance tasks. Enhanced security comes with an external lock on the fuel tank. Moreover, the electro proportional control system grants precise management of your attachments, streamlining your workflow.
Eco-friendly Innovation:
JCB introduces the ground-breaking JCB E-TECH range, ushering in an era of electric products with zero emissions without sacrificing on performance. The new 19C-1E, the industry's first fully electric mini excavator, spearheads this innovative line. Ideal for indoor and urban applications with emission restrictions, it drastically reduces servicing time due to its engine-less design. Additionally the cost-effectiveness of electricity compared to fossil fuels promises long-term savings throughout the lifespan of this eco-conscious machine.


Discover the efficiency, durability, and eco-friendliness of JCB mini diggers for your next excavation project. Invest in excellence today!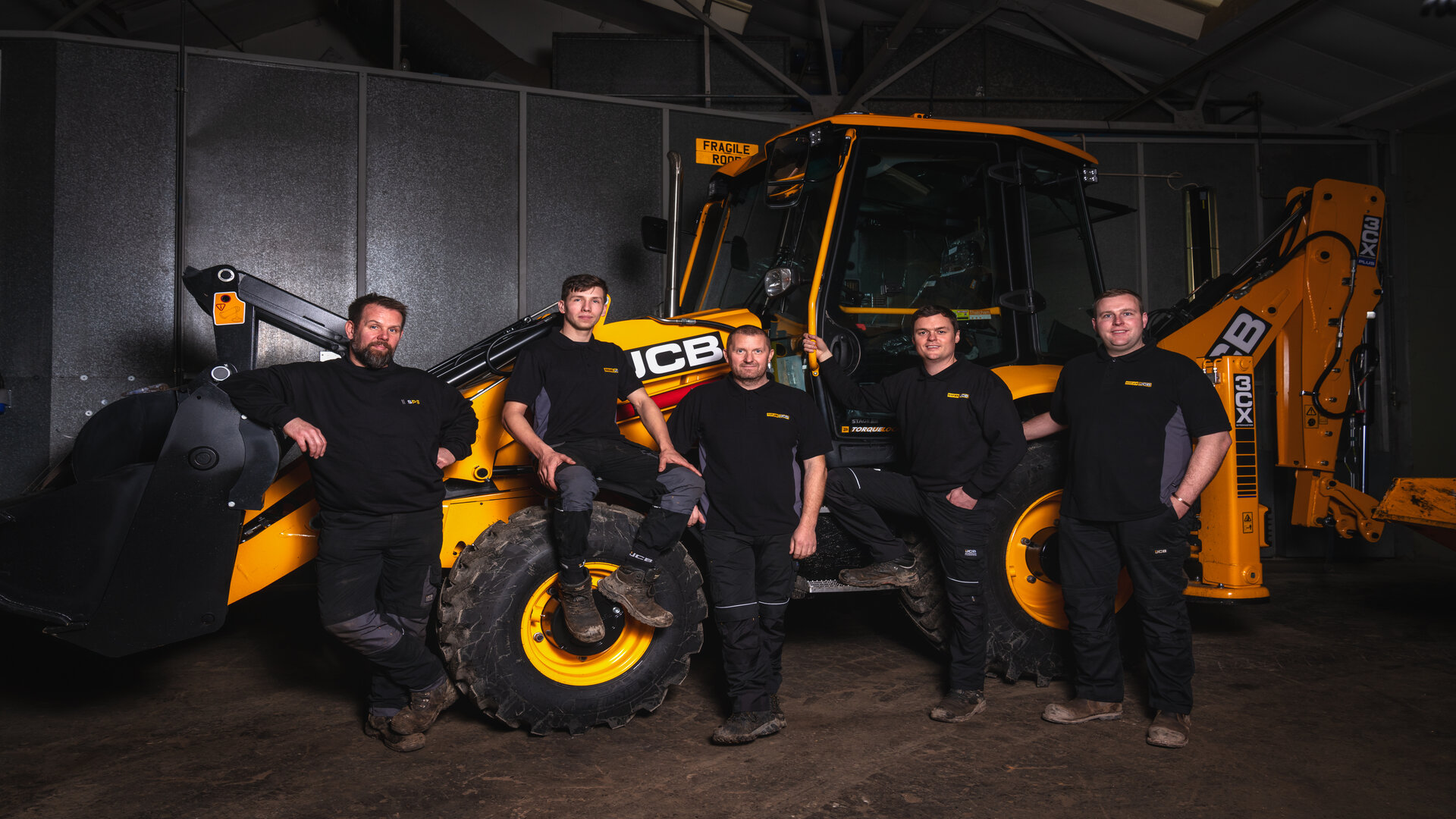 Interested In Used Machines?
Scot JCB offer a wide range of used heavy equipment from some of the world's top manufacturers.
Contact & Enquire
Required fields are marked with a *
Scot JCB Group