JCB Loaders Summary
JCB's extensive range of loaders encompasses all jobs faced in a variety of fields, including Construction, Agriculture, Waste and Materials handling, Logistics, and more. JCB loaders comprise of Skid-Steer loaders, Compact Track Loaders, Wheel Loaders, and Telescopic Wheel Loaders. With the range spanning from tight-turning circle Skid-steers to all-new Stage V loaders with unrivalled power-to-weight ratios, JCB Loaders are the perfect addition to your growing productivity fleet. 
Full JCB Loaders Information
For tight-turning and phenomenal productivity, JCB Skid-Steer loaders are fitted with the JCB PowerBoom arm, offering 270-degree vision, making them safer and more effective in tight environments. Engineered to be more powerful and robust than a conventional two-arm loader of similar size, all while offering more sightlines for operators.
JCB Compact Track Loaders offer a packed performance over challenging terrain, while still maintaining the same level of comfort and productivity as other JCB Loaders.
For larger jobs, JCB has a vast selection of Wheel Loaders, fitted with the latest in engine technology to deliver massive amounts of power. The premier standard for bulk moving machines, built on a pedigree of reliability and performance, they can handle the toughest jobs from day one.
For a true all-in-one machine, the Telescopic wheel loader takes the features of forklifts, wheel loaders, and telescopic handlers into one machine. This creates a versatile and productive machine to enhance your fleet in multiple applications.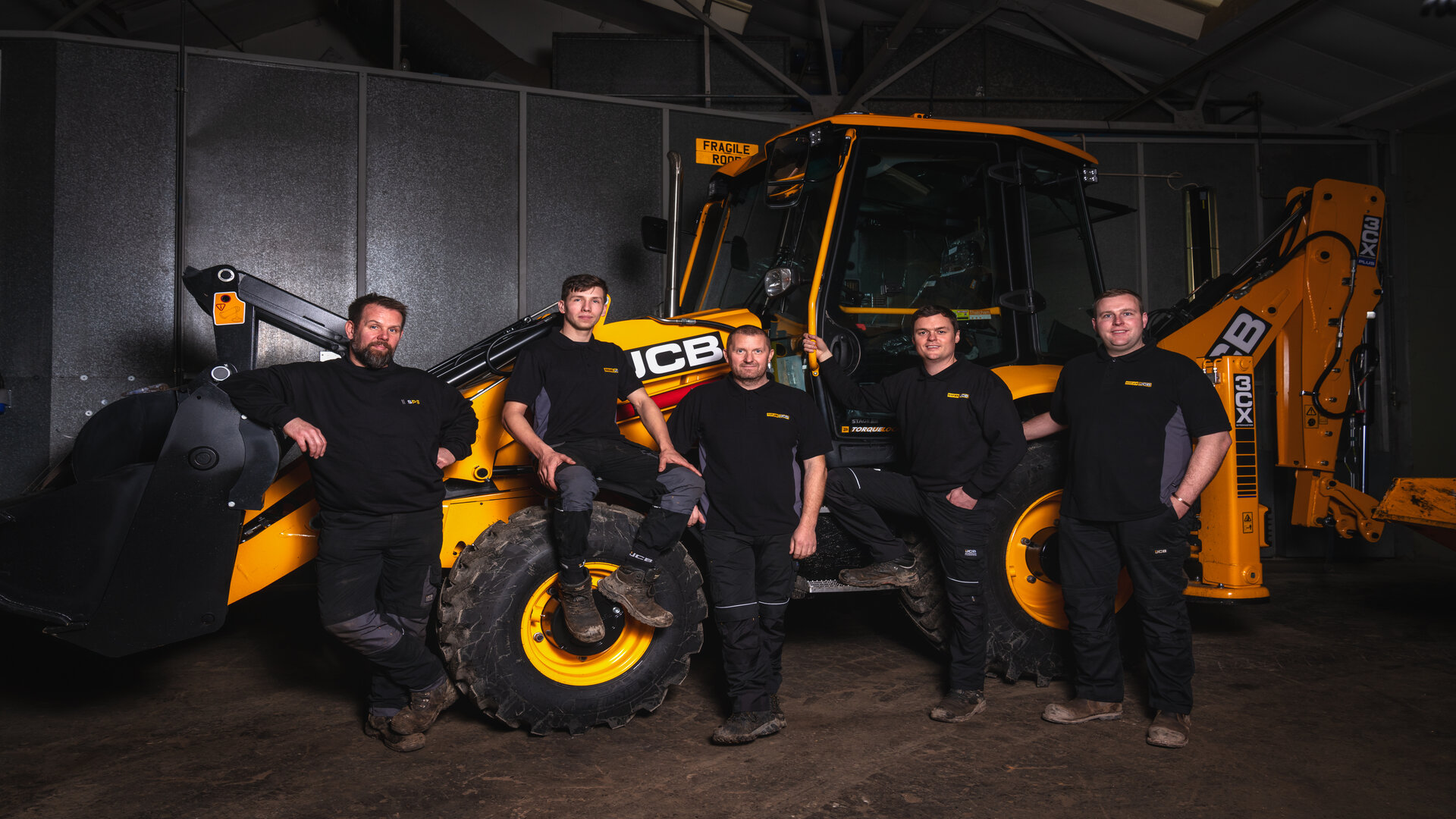 Interested In Used Machines?
Scot JCB offer a wide range of used heavy equipment from some of the world's top manufacturers.
Scot JCB Group