Tracked Excavators for Powerful Digging and Earthmoving
JCB's Tracked Excavators represent the pinnacle of heavy construction machinery, engineered to excel in digging and excavation tasks. These robust machines are equipped with a dynamic trio - a boom, dipper, and bucket - all mounted on a rotating upper structure, supported by a sturdy undercarriage with tracks. The tracks provide unparalleled stability and mobility, enabling seamless movement over diverse and uneven terrains.
Browse All Tracked Excavators
---
Essential Tools for Construction:
JCB's complete range of Tracked Excavators is indispensable in the construction and earth-moving industry. These machines epitomise high tensile and structural strength, ensuring both operator comfort and control. Safety during servicing is paramount, and their exceptional versatility makes them a must-have for any job site. Each JCB Tracked Excavator is meticulously designed and constructed ultimate deliver unmatched productivity, durability, and reliability. Tailor your JCB Tracked Excavator to match your working environment with four distinct working modes.
Powerhouse Performance:
JCB's Tracked Excavators cover a wide spectrum, ranging in operating weight from the agile JZ 140 at 16,170kg to the robust 245XR Tracked Excavator tipping the scales at 28,000kg. Engine power varies from 55kW to an impressive 129kW, while maximum dig depths span from 6.063m to 6.694m. These machines redefine power-to-performance ratios, setting the standard of excellence in the industry.
Innovative X Series:
The JCB X Series represents the epitome of innovation in Tracked Excavators. Crafted with meticulous attention to detail, these machines have been fine-tuned to meet customer demands, utilising high-quality materials and reliable components to ensure unmatched satisfaction. The X Series lineup commences with the 131X, tailored specifically for the plant hire industry, and culminated with the 245XR, offering users maximum space and minimum swing. All X Series models come standard with JCB's CommandPlus cab for optimal operator comfort and control.  
Eco-Friendly Advancements:
Every new JCB Tracked Excavator is compatible with HVO (Hydrotreated vegetable oil), a sustainable choice that reduces costs and emissions. Moreover, the innovative hydraulic regeneration system efficiently recycles oil across the cylinders, resulting in faster cycle times and reduced fuel compensation.


If you're uncertain about which of JCB's Tracked Excavators best suits your requirements, our dedicated product specialists are ready to discuss your needs provide tailored recommendations.


Unlock the potential of JCB's tracked excavators and elevate your digging and excavation projects to new heights of efficiency and performance today!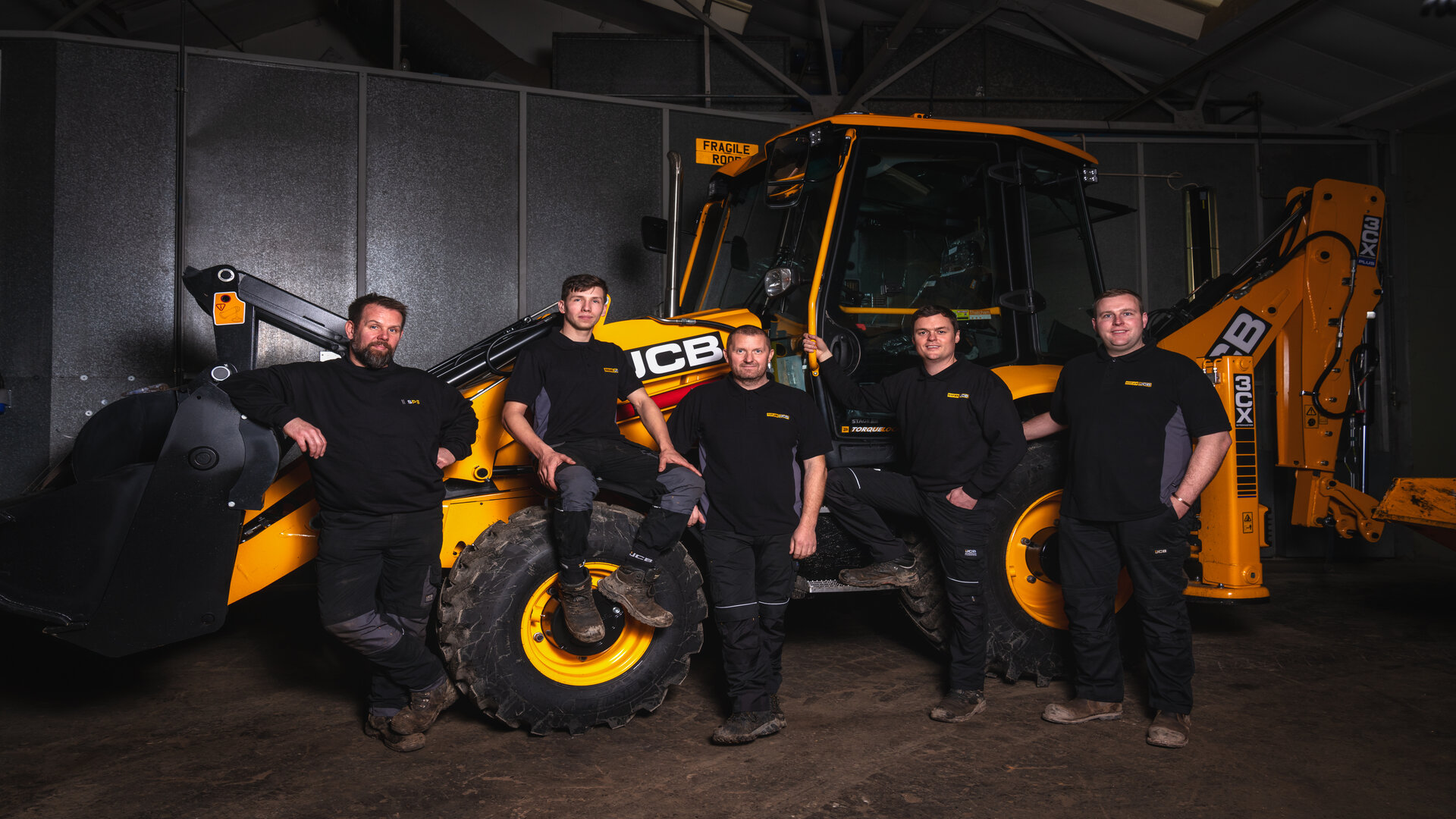 Interested In Used Machines?
Scot JCB offer a wide range of used heavy equipment from some of the world's top manufacturers.
Contact & Enquire
Required fields are marked with a *
Scot JCB Group