JCB Dumpster
JCB have two walk behind, site dumpsters available to buy. The HTD5 and HTD-5E. The first is a diesel-powered dumpster while the second is emission free and fully electric. Both offer easy functionality and operation while providing excellent efficiency.
The compact size of both these machines make them accessible in a variety of working environments. With exceptional tip height, huge load capacity and excellent precision and control, these site dumpsters are time efficient and cost effective.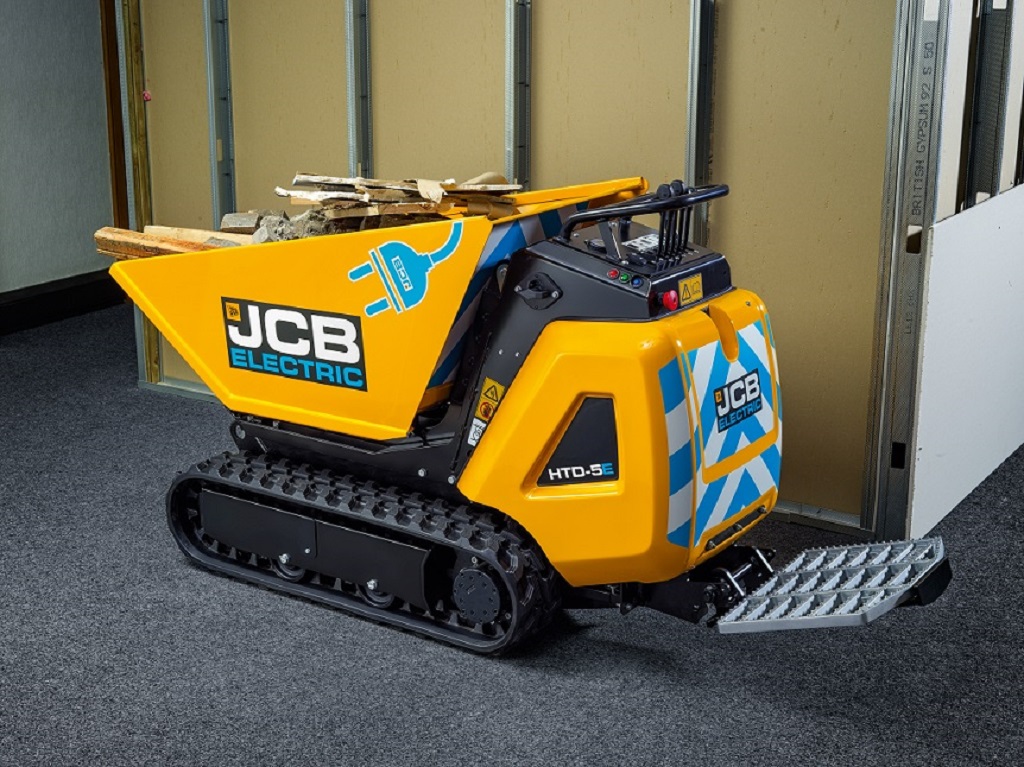 The newest addition to this range, the HTD-5E, is a first of its kind – a zero emission, electric dumpster. Zero emissions means this dumpster can be used indoors and outdoors, increasing its capabilities and purpose of use.
The HTD5 and HTD-5E offer maximum productivity while saving time and money. Both JCB site dumpsters are a great addition to any site.
Used JCB Dumpsters
At Scot JCB, our stock is constantly updated with both new and used machines including dumpsters for sale. To see what used dumpsters we currently have in stock, visit the used JCB machinery page or sign up for our used machinery alerts.