JCB E-TECH HTD-5E Dumpster
The electric dumpster from JCB is a brilliant addition to your fleet for both indoor and outdoor applications with zero emissions and reduced noise but no compromise on productivity.
Load Capacity: 500kg
Peak Power: 9kW
Max Operating Weight (with load): 1,225kg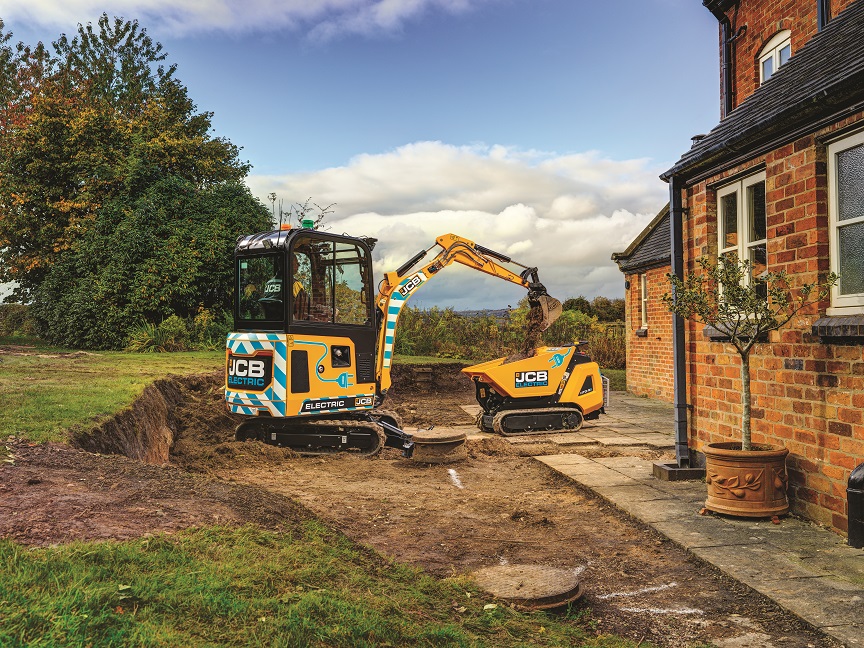 Another innovative addition to the JCB E-TECH family the HTD-5E dumpster has a maximum machine width of 690mm and a high carrying capacity of 500kg. The design gives you easy access for daily checks and servicing while the two hour charge time means you can get to work on any job quickly.