JCB E-TECH Site Dumper
The electric dumper is a part of the innovative JCB E-TECH family. This site dumper will run with zero emissions and dramatically reduced noise levels making it the perfect addition for your fleet whether you are working indoors or outdoors.
Payload: 1,000kg
Battery Capacity: 10kWh
Unladen Weight: 1,625kg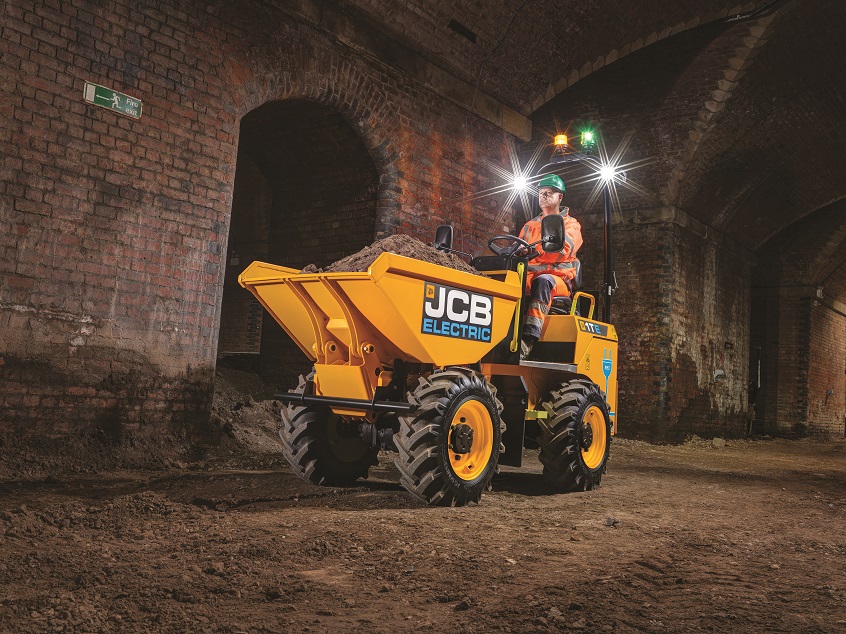 The 1 tonne dumper from JCB is powered by 2x 48V 5kWh robust lithium-ion batteries which will give you a full day's work with no compromise on productivity. There are also three charging options 110V, 230V and 415V letting you get to work wherever you need.
The Dumper offers 7kW continuous and 20kW peak power which matches the output of the diesel 1 tonne dumper. The high-tip skip allows easy tip into skips and large containers while the compact design means you can work in confined areas, perfect for working indoors. While pairing with the 19C-1E, will give you the complete quiet solution for any application.