JCB E-TECH Teletruk TLT30-19E
Innovation & Sustainability
To reduce harmful emissions and provide a method for cleaner technology, introducing JCB E-TECH; a new generation of electric machines with zero emissions. The JCB 30-19E electric Teletruk utilises electric technology and doesn't compromise performance.
The JCB E-TECH range utilises electric technology to access new possibilities while protecting the environment. This machine is equally efficient indoors and outdoors because of its low noise pollution to protect the hearing of users and other workers.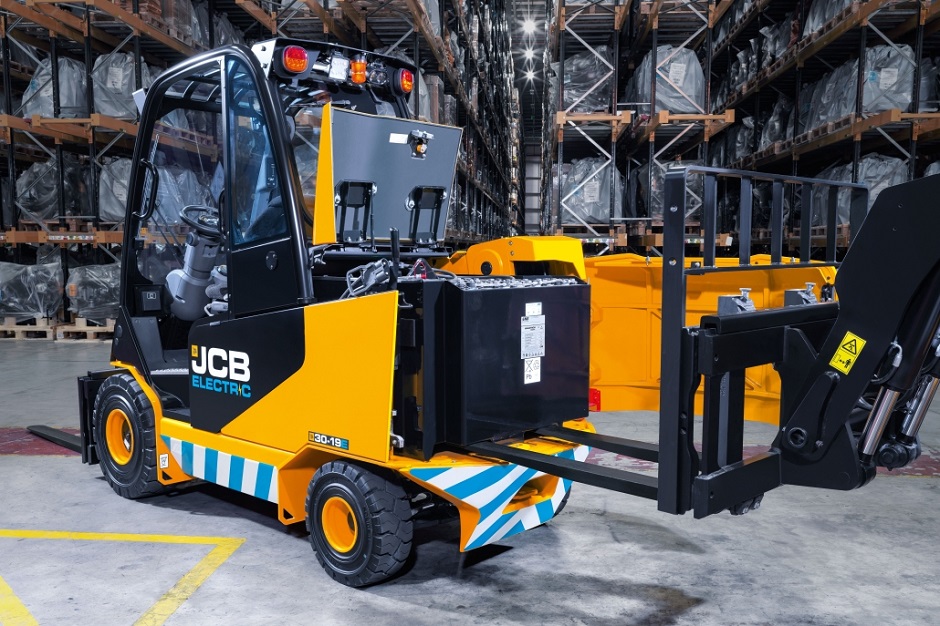 Maximum Productivity
The JCB E-TECH 30-19E Teletruk ensures maximum productivity for all users. With its unique telescopic boom, as well as the low cab height, the operator is able to do much more work in little time.
The electric Teletruk was designed for an efficient operation which makes this machine the ideal choice for users who wish to save time, money and space. The battery can be changed in two minutes and can work for a full 8-hour day on one single charge.
Forward reach allows for single side truck, van and container loading with low height and small turning circle, indoor and outdoor applications are limitless. Components under the cab are sealed so it makes working in all weather possible.
The unique load motion control features help to prevent forward tip for increased safety when working on-site and with 360-degree field of vision, the electric Teletruk makes all operators feel in total control within any environment.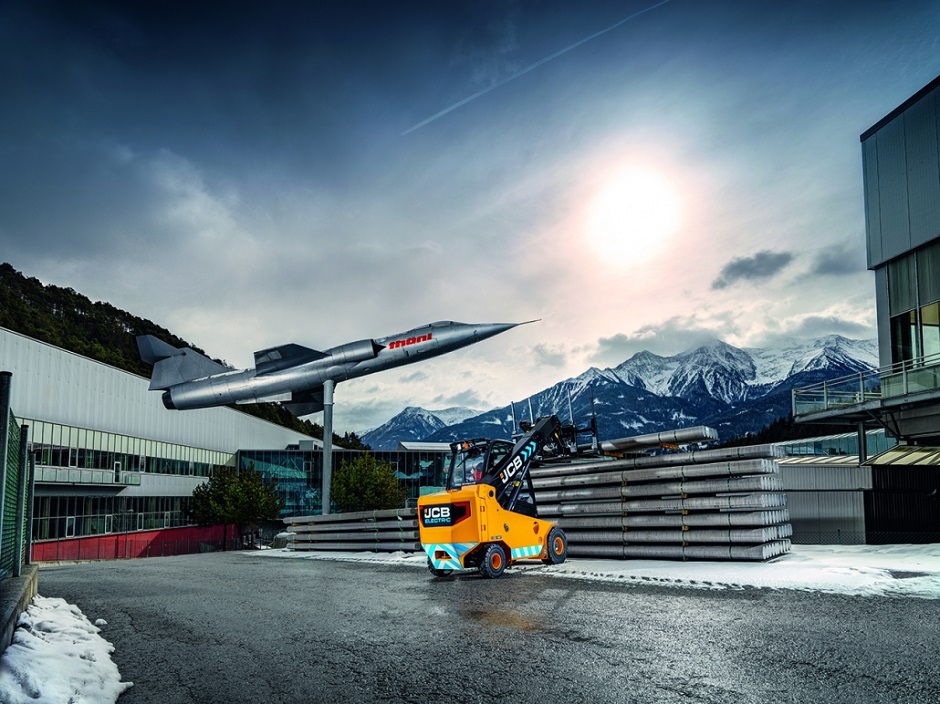 Key features:
Increased productivity levels of up to 20%
Eliminate safety concerns of forwarding tip with JCB Load Motion Control
Designed for both indoor and outdoor working
Maximise uptime using JCB LiveLink telematics
Free up space and store more stock, to grow your business without the need to move premises