{ "@context": "https://schema.org/", "@type": "Product", "name": "JCB 18Z-1 Mini Excavator", "image": "https://www.scot-jcb.com/media/2436/18z-1.jpg", "description": "The 18Z-1 is JCB's first zero tail-swing model within its class. The machine provides the same performance features as the JCB 16C-1 but with zero tail-swing, protecting it and surrounding environment from accidental damage. This makes it ideally suited to working in tight confines such as between buildings or on footpaths.", "brand": { "@type": "Brand", "name": "JCB" } }
JCB 18Z-1 Mini Excavator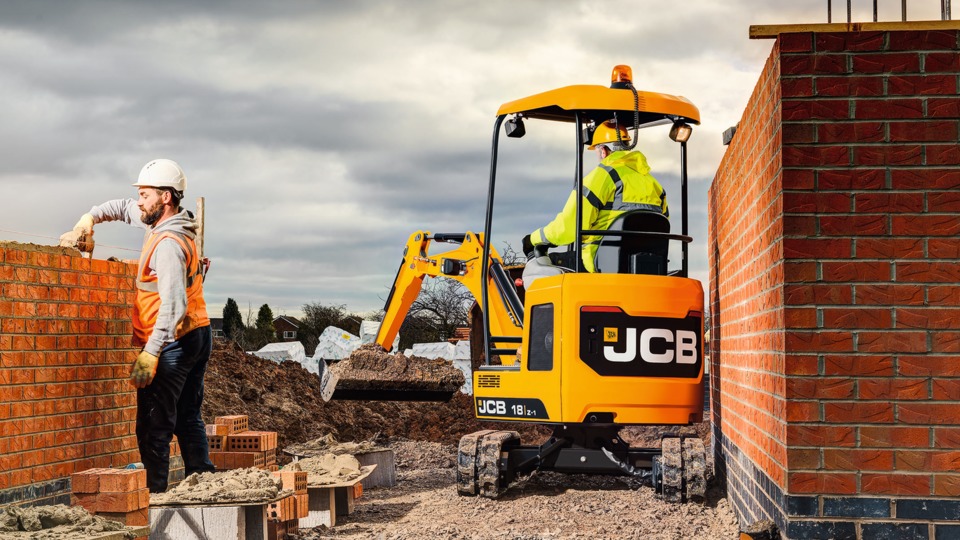 The whole range have been designed to make even the hardest jobs easier and have been built to withstand the toughest of job sites. With the hoses routed through the boom and long lasting components, makes for an extremely durable, compact machine.
The 18Z-1 is JCB's first zero tail-swing model within its class. The machine provides the same performance features as the JCB 16C-1 but with zero tail-swing, protecting it and surrounding environment from accidental damage. This makes it ideally suited to working in tight confines such as between buildings or on footpaths.
The JCB 18Z-1 is part of the new generation of 1-2 tonne mini excavators, developed with an aim of improving efficiency, reducing downtime and increasing profits. 
Easy Access for Maintenance & Servicing
All of the machines in the new range of mini excavators are fitted with 180 degree opening service and daily checks doors. This makes carrying out daily checks, cleaning and routine maintenance and servicing quick and easy, ensuring that nothing is hard to reach.
Features
The bodywork is made from 100% steel with a solid cast rear door, providing maximum impact resistance against knocks and making repairs more cost effective.
The new generation of mini excavators have a sloping undercarriages with minimal soil retention, making them quick and easy to clean.
The improved dig end geometry of the new range speeds up the loading of dumpers by removing the need to re-position to unload.
The new generation provide comfortable working conditions with excellent visibility and intuitive controls.
Weighing 1,800 kilograms the mini excavator can be safely and securely loaded onto a trailer using the 10 integral tie down points making transportation easier.
Safety
Each of the models come with JCB 2go full isolation lever which ensures the machine cannot be operated accidentally. They can also be fitted with a green beacon and hi-vis seat belts if required and of course, JCB LiveLink comes as standard.
| | |
| --- | --- |
|   | 18Z-1 |
| Operating Weight | 1830kg |
| Max Dump Height | 2.818m |
| Max. Dig Height | 2.819m |
Used Machine Update Alerts
Get notified when machines matching your specific requirements are in stock.
Get alert