JCB 8008 CTS Micro Excavator
Micro Excavator Built For Versatility
The JCB 8008 CTS is one of our most compact machines, ideally suited to working within tight confines or areas with restricted access such as building interiors and rear gardens. Making it one of the most powerful machines for its size on the market. 
With its compact size and weighing in at 875kg, the 8008 CTS is small enough to be easily transported by trailer between sites.
The 8008 also has a range of attachments available, allowing it to cover a whole host of jobs. Making it an ideal machine for landscapers, re-developers and ground care workers.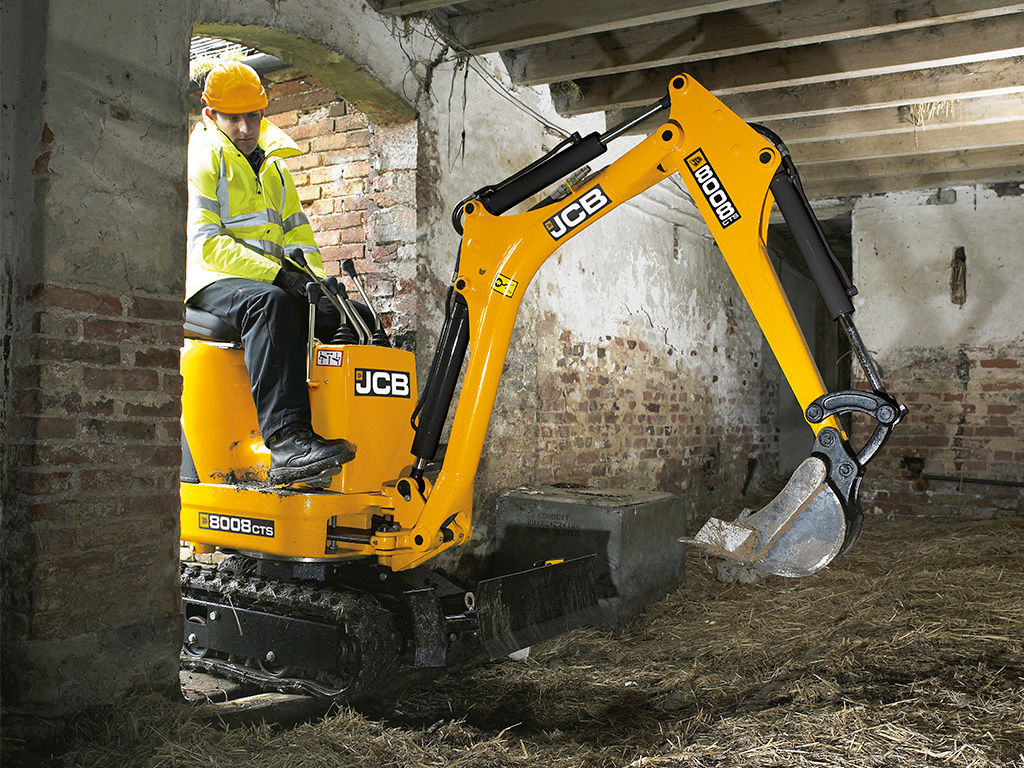 Impressive Productivity and Serviceability
The 8008 was designed from the ground up to maximise on productivity, allowing daily service checks to be carried out quickly and effectively. The excavator has been fitted with an 11.5 litre fuel tank, allowing It to carry out a full day's work without needing to be refuelled. For added protection, all the hoses have been routed through the boom.
Exceptional leg room, a comfortable ride and easy to use controls make the machine easily accessible for both experienced and novice operators. Making the 8008's class leading performance accessible for the widest audience.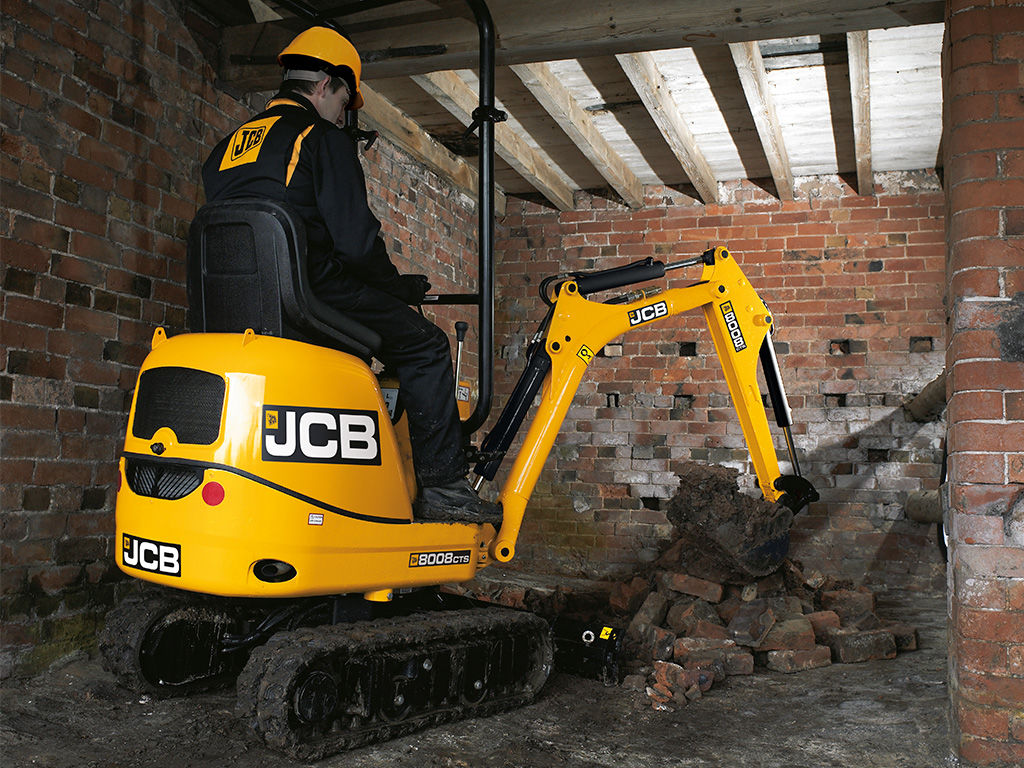 Unrivalled Performance in a Compact Excavator
A 9kw engine, class leading dig depth, reach and stability results in a compact, highly adaptable machine that can perform a wide range of tasks. 
This micro excavator boasts a high performance that will help to dramatically reduce the time and manpower required for most tasks, such as labour-intensive digging jobs. It also comes with an extended undercarriage and low ground bearing pressure, making it ideally suited for levelling ground before turfing.
The JCB 8008 also comes with a folding safety frame and a choice or fear or front mounted tops protection to improve safety even further.