JCB 8018 CTS Mini Excavator
The JCB 8018 CTS Mini Excavator boasts exceptional build quality, colossal strength and superb reliability.
An Extremely Robust Machine
The best in class performance, coupled with exceptional build quality, impressive strength and ease of operation in one compact machine. The JCB 8018 CTS is made with the latest design and manufacturing processes, this highly advanced machine is built to last and comes with the following;
A durable, high strength undercarriage
Adjustable wear pads on the track extensions, helping towards a long service life
High strength box section dozer blades to withstand impacts from kerbs and manhole covers
High quality short pitch tracks that perform in the most arduous applications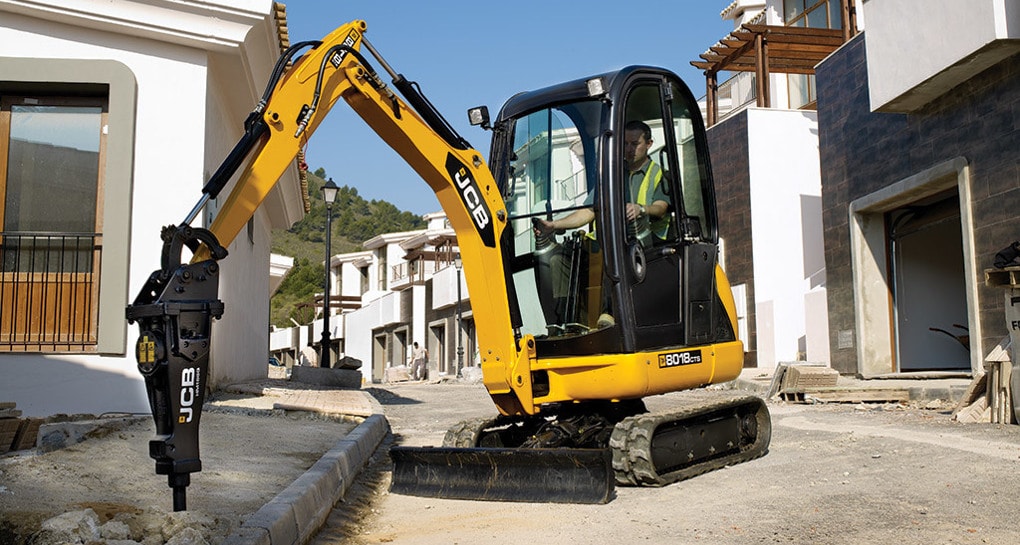 Putting you in Control
The JCB 8018 CTS Mini Excavator is designed to minimise operator exertion, in turn maximising operator productivity. With easy and intuitive controls, precise operation and impressive visibility that provide exceptional ease of use, comfort and safety.
Attachments
There is a huge range of attachments available for the JCB 8018 mini excavator, specially designed for an optimum fit and providing maximum performance. Both the JCB 8018 and 8020 CTS Mini Excavators can be used to power a wide range of JCB hydraulic tools. From breakers and cutters to drills and pumps.