JCB 131X Tracked Excavator
The new JCB 13 tonne machine sits perfectly alongside its highly acclaimed 20 tonne big brother. Our engineering teams have once again obsessed over every minute detail of this new world-class excavator and used the same quality materials and proven components. The result is another machine in the X SERIES to be taken seriously. Another machine to be trusted.
Key features:
Proven undercarriage with fully-welded X frame construction
Flat revolver side skirts and double skinned doors
Low in-cab noise of 67dB(A)
Spacious JCB CommandPlus cab
Powerful new HVAC, with 11 targeted vents
Proven Japanese hydraulics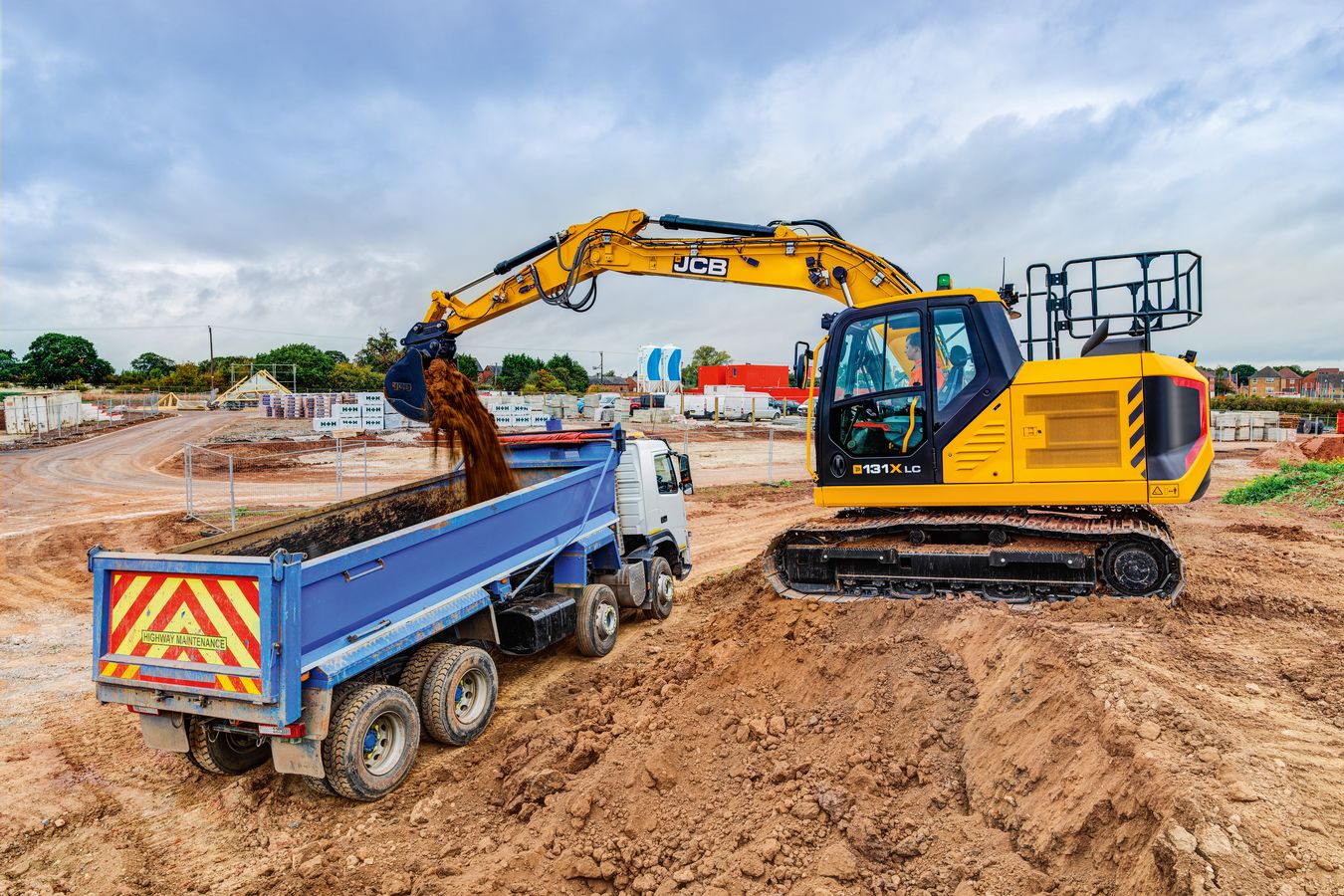 Performance
The 131X tracked excavator is suited to working in the most extreme conditions. This machine offers the best in class productivity alongside an innovative system to provide world-class performance.
Ease of Use
The new 131X has a start-stop button, allowing the machine to begin working within seconds. The advanced tool system also improves attachment handling by monitoring the pressure and flow.
Control
The customisable proportional controls allow the user to set their individual preferences of both speed and control of attachments. On the 131X the operator can select auto-stop and auto-idle, and the power boost button can be used by the operator to increase pressure for harsher conditions.
Attention to Detail
The ergonomic design and high-quality materials used in the production of these machines help deliver world-class comfort and performance. Making them well suited for even the most demanding of operators. The spacious, noise cancelling cab boasts a high-quality interior including an industry-leading reclining seat with adjustable armrests to ensure maximum comfort.
Strength
The 131X has been tested over thousands of hours to guarantee complete durability and ensure our customers are confident in using this machine.  From engine testing to window and door operation tests, this machine is definitely as strong as it looks.