JCB 140X Tracked Excavator
The 140X has been tested over thousands of hours to guarantee complete durability and ensure our customers are confident in using this machine.  From engine testing to window and door operation tests, this machine is definitely as strong as it looks.
Maximum Engine Power - 81kW
Maximum Bucket Capacity - 0.89m3
Operating Weight - 16170kg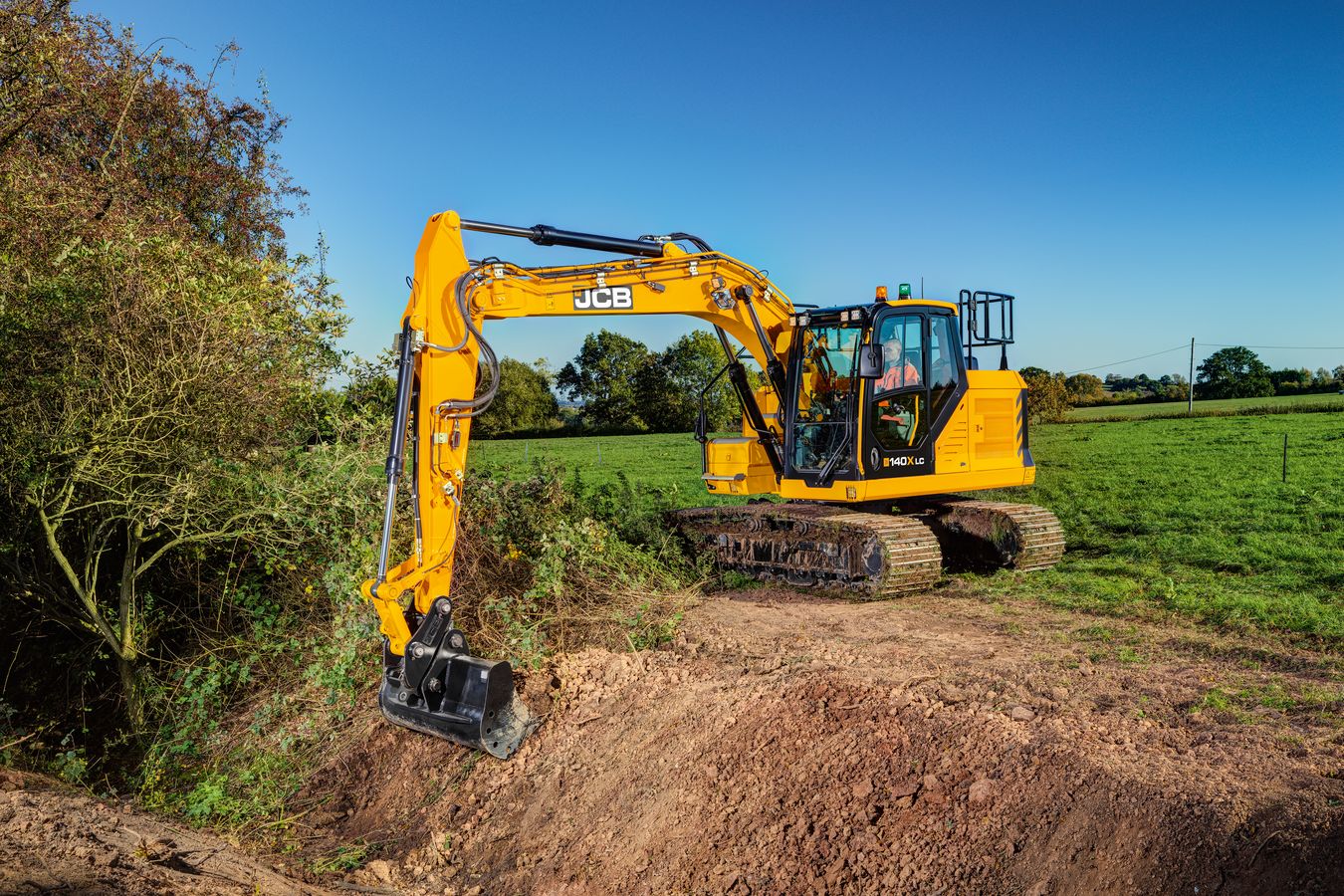 Strength
The 140X has been tried and tested to extremes over thousands of hours to replicate the tracking and vibration of work terrain.
Comfort
JCB have used ergonomic design as well as high-quality materials to deliver world-class support and make the most demanding of operators very happy. The spacious, noise cancelling cab boasts a high-quality interior including an industry-leading reclining seat with adjustable armrests to ensure maximum comfort.
Control
Customisable controls allow the operator to set their preference of speed and control of attachments to ensure complete satisfaction. On the 140X the operator can select auto-stop and auto-idle, and the power boost button can be used by the operator to increase pressure for harsher conditions.
Easy
The new 140X has been carefully designed to be easy to use when working in any application. The start-stop button means the operator doesn't have to turn the key to start the machine up again. For quick connection of attachments, pipework shut-off taps are now added as standard.
Efficiency
This machine boasts high productivity with large diameter hydraulic pipes and hoses as well as an innovative system which recycles oil across all cylinders. The auto-stop and auto-idle features available on this machine help to save fuel which makes the 140X extremely efficient.
Make an enquiry