Fastrac 4000 Series
The Fastrac 4000 Series is a new generation of agricultural tractors that not only increases your performance and productivity but gives you a comfortable and stylish working environment - it is the swiss army knife of tractors.
This generation has a self-leveling hydraulic suspension system which matches the stability of the self-leveling rear axle.  This means that the correct height is always maintained which helps to improve productivity when you work.
Fastrac 4000 Series tractors feature:
New heavier-duty JCB axles with larger external disc brakes and increased steering force
A larger front axle differential with hydraulic locking to enhance four-wheel drive traction
A 33% increase in front axle load capacity permits larger implements on the front linkage
New ultra-flexible 'VF' agricultural tyre options provide greater traction and flotation
New lower-cost block tread pattern utility tyre options for hard surface applications
A fifth-wheel rear deck option for operating trailed equipment with a swan-neck drawbar
Factory-fitted Trimble GFX field guidance option for precision steering and control apps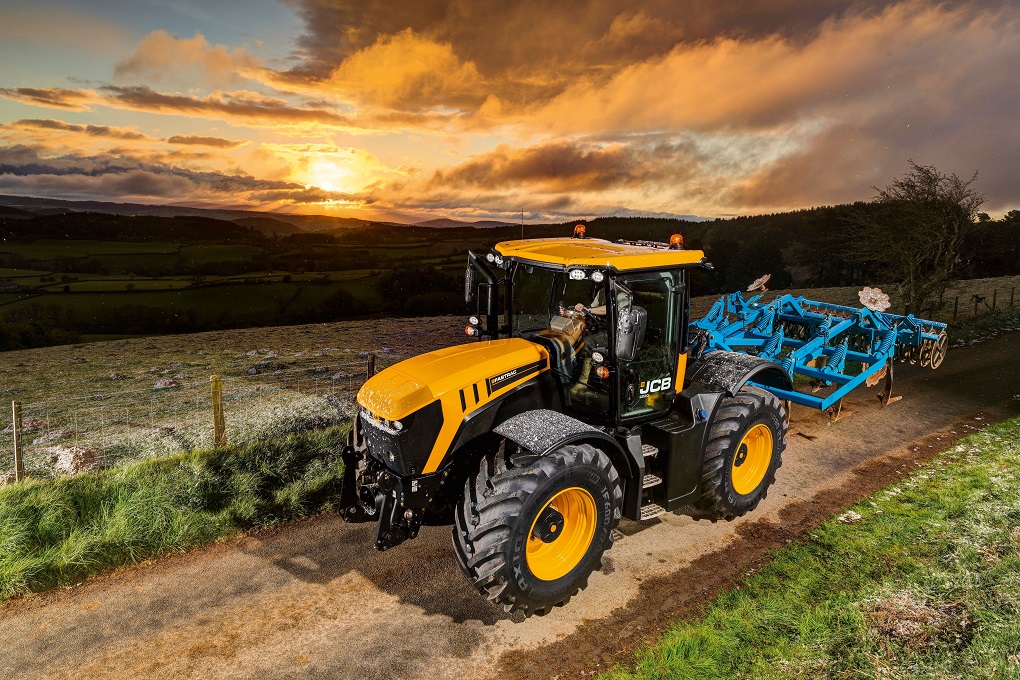 Machines Built for Versatility 
These machines can work across all agricultural applications and you will experience greater field and road speeds than with other tractors of the same class. The 4000 Series Fastracs also have additional capacity which means less loading times and more time saved.
Innovative improvements will result in cost reductions. These include extended engine intervals (from 500 hours to 600 hours) and the new Auto-Stop feature (which shuts down the engine after a period at idling speed which eliminates unnecessary fuel use).
The Fastrac 4000 Series tractors are equipped with new axles which have 33% more higher load ratings and increased stability.
Standing out as multipurpose models, the Fastrac 4000 Series take on various roles, whether it be haulage, livestock operations, grassland or arable. This range is best-in-class for in-field-speeds, quicker headland turns and greater load carrying capacity.
Safety First
High-speed road travel contributes to a multitude of benefits for the operator, however, with this safety is a top priority. All tractors in the Fastrac 4000 Series include a range of safety features such as maximum stopping power due to high performance disc brakes, ABS for skid-free controllable tractors and reliable stability when travelling at high speeds due to new stiffer chassis and suspension with anti-rollbars front and rear.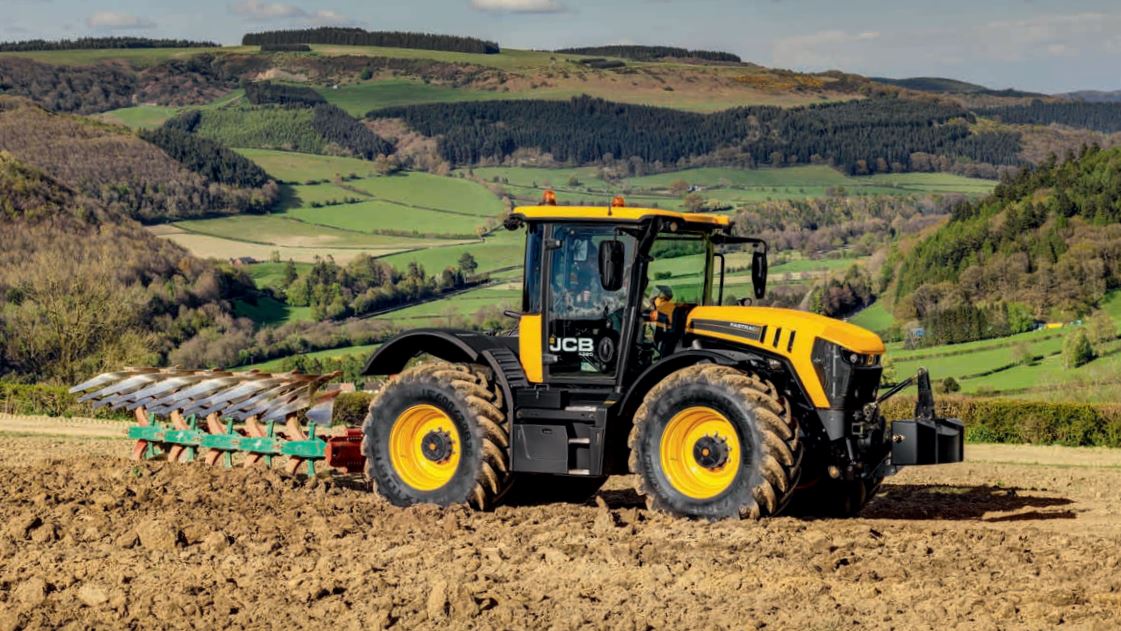 The 4000 series has three models ranging from the 4160 offering 160hp to the 4220 which is the most powerful Fastrac yet at 235hp.
| | | |
| --- | --- | --- |
| Model | Rated Power | Maximum Power |
| 4160 | 160hp | 175hp |
| 4190 | 189hp | 208hp |
| 4220 | 217hp | 235hp |
As with the 8000 Series, the CommandPlus cab found in the 4000 series is the largest in the market giving you more space and comfort. All of your controls are close to hand and the 220-degree wipers maximises visibility in any weather.
To find out more or to demo a Fastrac 4000 contact us today.