JCB Fastrac 8000 Series
The JCB 8000 Fastrac Series is the perfect mix of productivity, efficiency, safety, and speed with top speeds of 70kph it is the fastest production tractor in the world. The newest models have been updated to include more responsive steering and an all-round suspension system both of which allow for a smooth ride whether you are working in the field or traveling by road.
You can increase your load capability in the rear with the option of 1600kg additional weight meaning less need for stops to reload your Fastrac, saving you both time and energy.  This range also comes with CVT transmission with improved cruise control and 8.4 litre, six-cylinder engine.  The Fastrac come with four-wheel disc brakes which means you can brake 15% quicker than rival machines.
JCB Fastrac 8000 Series tractors feature:
JCB Advanced Suspension for both axles with adjustable ride height and spring rate
A 13% increase in permitted operating weight (gross vehicle weight) of 18,000kg
Rear deck load capacity doubled to 5,000kg, making more useful for hoppers and tanks
New 'VF' category ultra-flexible tyre options for further increased traction and floatation
New VF 480/70 R38 plus VF 480/80 R46 tyre combination for row-crop applications
New engine idle Auto-Stop and extended 600 hour service intervals for lower running costs
Maximum Productivity
The Fastrac 8000 Series tractors allow operators to reach maximum productivity with innovative features to take on any job with ease. With unique all-round suspension and powerful hydraulics with plenty of flow, the 8000 Series was designed to take on the toughest field work.
Ideal with trailed equipment too (even at top speeds of 70kph), the Fastrac can travel between jobs speedily and securely. These tractors have also been designed to operate in all types of weather, delivering unrivalled performance no matter what the conditions.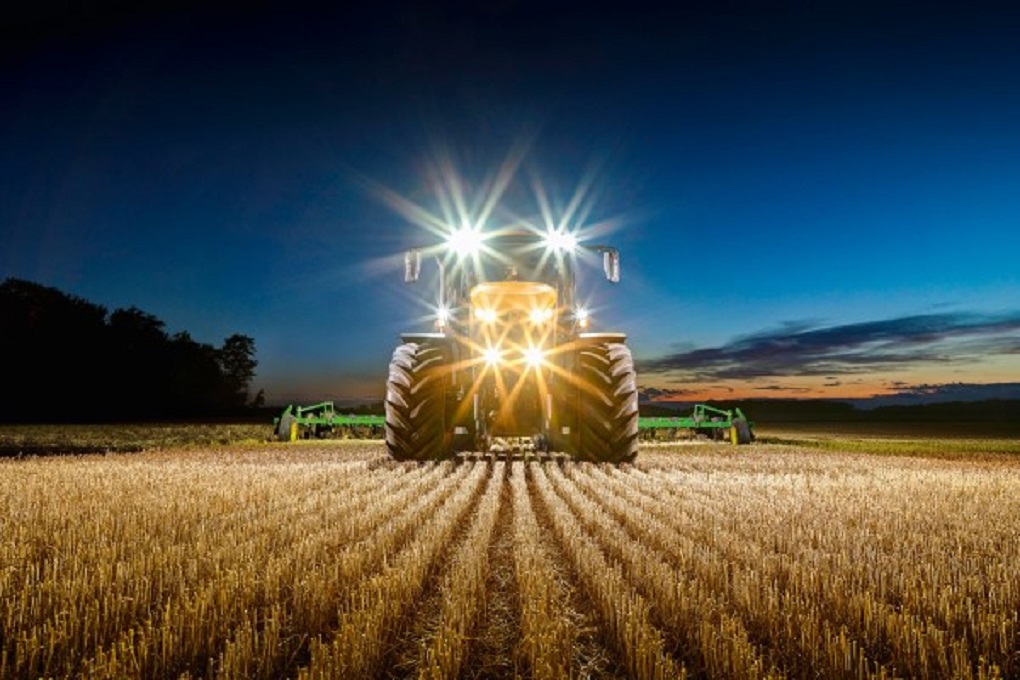 Operate with Ease
Colour touch screen terminals are clear and easy to use. Finger-tapping while on the move is simpler than ever with large icons that will land you on the main tractor functions in just a few taps. With the ability to save up to 5 sequences each with up to 15 steps in the Headland Turn Assist section, minimising control workload can be easily achieved.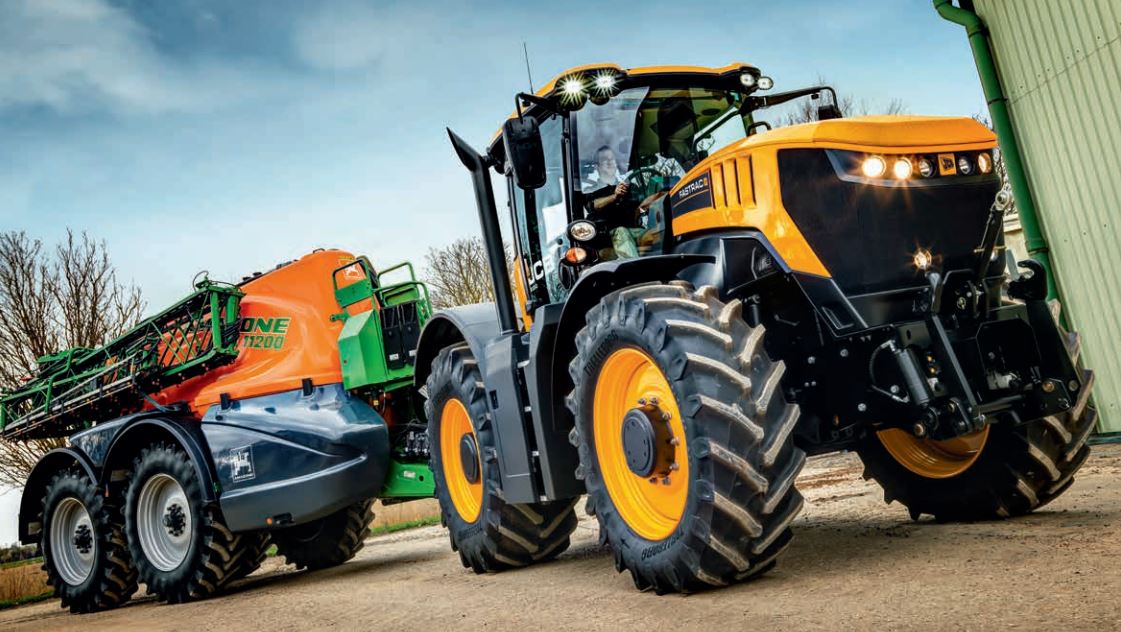 As with the 4000 series, you will have a best in class cab with JCB's new CommandPlus cab.  Giving you more space for your comfort, 360-degree visibility (best in class) and the almost vertical windscreen in the back stops your cab getting too hot on sunny days.
The JCB 8000 Series of Agricultural Tractors is the biggest and more powerful Fastrac yet!
| | |
| --- | --- |
| Model | Maximum Power |
| 8290 | 306hp |
| 8330 | 348hp |
To find out more about these fantastic machines, enquire today.