JCB Rough Terrain Forklifts
Efficient RTFLs for the Most Challenging of Environments
The JCB Rough Terrain Forklifts (RTFLs), like all machines in JCB's heavy machinery range are built with reliability and versatility in mind. These durable, ergonomic machines have been built to operate effectively in the most demanding of environments.
Designed to be robust with high mobility, these machines are well suited to a number of locations such as dock yards, forestry and construction sites. JCB's Rough Terrain Forklifts are powered by efficient, world renowned EcoMax engines, delivering maximum performance in an easy to use machine. The engines have a low-rev performance, further improved by a fixed geometry turbo that enhances the power and traction.
These machines boast an innovative transmission system, allowing for fast directional changes. This combined with the superb traction gives all of our RTFLs an overall great performance.
The Rough Terrain Forklift range consists of three machine models; the JCB 926, JCB 930 and JCB 940. Providing a selection of sizes, with lifting capacities of up to 4000kg.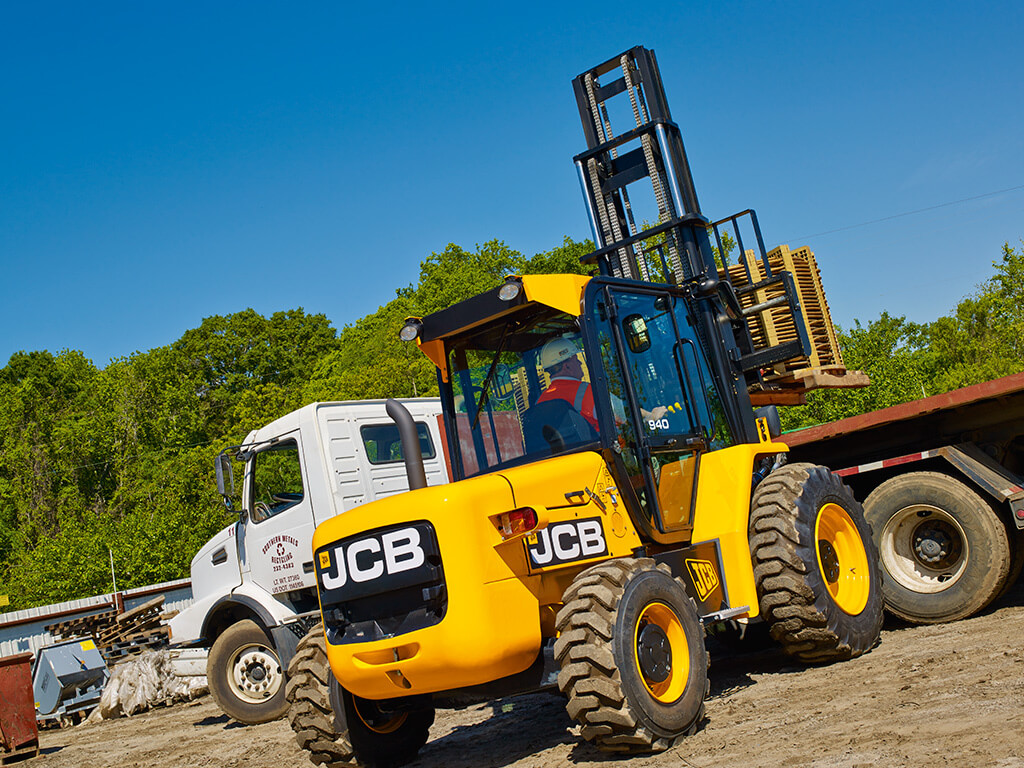 Used Forklifts
In addition to supplying new JCB Rough Terrain Forklifts, we have a used machinery section where you can find second hand, used JCB Forklifts and other machines for sale. This section of our site is updated regularly, so be sure to keep up to date with our Used Machinery Alerts.