Teletruk TLT25
The exceptional JCB Teletruk 25 is like several masted forklifts in one single machine. Offering excellent efficiency and power saving features including maximising power and torque, it is also found to have reduced operating costs by 30% due to efficient time space and fuel usage.
This machine is compact and can be employed to work in narrow aisle widths. It comes with 2-wheel for normal surfaces and 4-wheel drive for uneven and poor ground conditions.
A one stop shop for all your forklift needs, the Teletruk 25 offers a range of features including:
JCB Diesel by Kohler engine offers up to 32% fuel saving, fewer emission particulates and savings on additional running costs
Can do the work of five machines – conventional masted forklift, skid steer, telescopic handler, compact wheeled loader and rough terrain fork lift
The telescopic boom allows single-side loading
Hydraulic quick disconnect carriage lets you change attachments within 30 seconds without having to leave the cab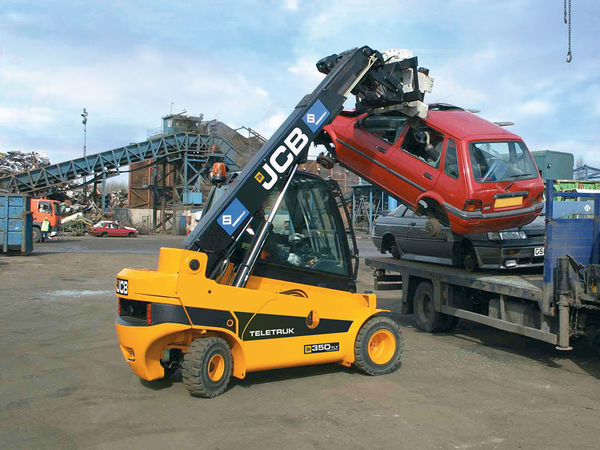 Built with comfort and ease in mind
Built with the operator in mind, the JCB Teletruk 25 offers comfort and ease of use to ensure you achieve maximum productivity while remaining comfortable all day long.
The controls have been specially designed to be easily reached and the display is clearly visible in any light. Choose which cab option suits best from fully glazed and low, to a simple canopy.
A sudden change in weather is a worry of the past with optional in-cab heater (standard on full cabs) and air conditioning to keep you warm or cool, no matter the climate.
The JCB Teletruk 25 is an innovative machine that rivals its competitors. A design that's built to last, it's strong boom and carriage design reduces costly repair and upkeep that is experienced with regular forklifts.
This machine will save time when it comes to maintenance with long service intervals and quality components.  
Operator daily checks have never been easier as they are located behind the side door as well as ground level access to all other major components. Service interval checks can be quickly accessed through the side-opening door and tilting cab.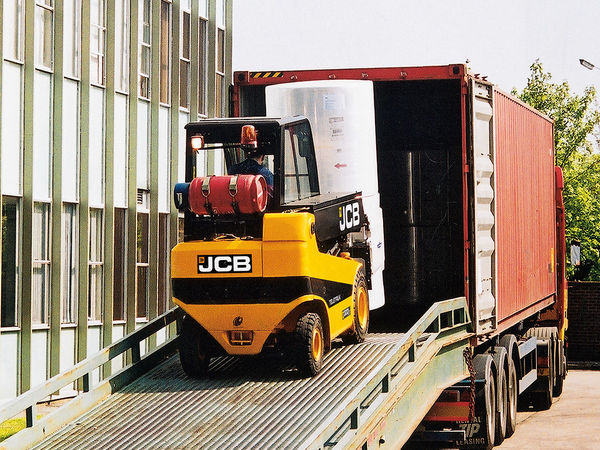 Safety first
As safety is always a number one priority, the Teletruk 25 offers a variety of safety features to protect the operator and bystanders while contributing to the efficiency of this machine.
Unlike ordinary forklifts that have a mast blocking the view ahead, the Teletruk 25's telescopic side mounted boom increases visibility as well as a complete view of fork tips and attachments while fully retracted and lowered.
Ensure pedestrians are safe with telescopic forwards reach which allows lorries to be unloaded from one side.
A wide step and large grip handle make stepping in and out of the Teletruk simple and secure.
The safety-interlocked operation system decreases risk of mishandling and the battery isolator key protects you from unauthorised use.
The JCB Teletruk 25 soars above conventional forklifts and offers ease of use, security, comfort and maximum productivity. With unbeatable features and a wide variety of optional attachments and accessories, this state-of-the-art machine will provide cost and fuel efficiency and unparalleled output.