417 Wheel Loader
Designed with comfort, reliability and strength in mind, the JCB 417 wheel loader delivers excellent productivity and supreme performance without the annoyance of a DPF taking up time.
This machine features the all new Command Plus cab which offers extra comfort, improved visibility, a quieter wheel loader and excellent efficiency.
Safe to operate as well as easy to service and clean, the JCB 417 Loading Shovel offers multiple benefits to make the job easier.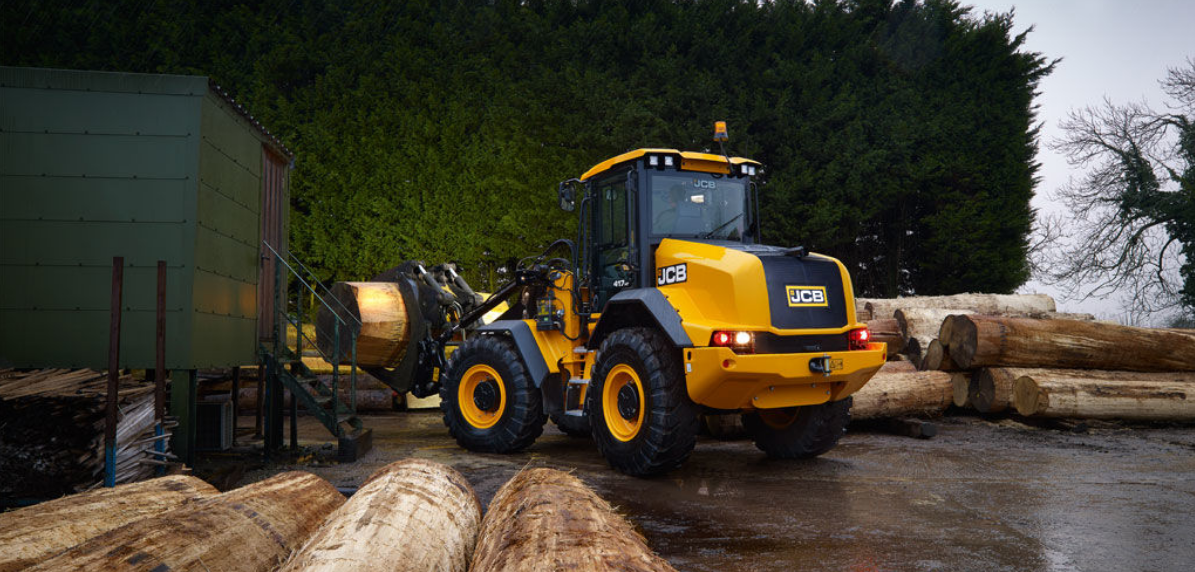 Features
Award-winning EcoMAX engine provides performance without after-treatment
Heavy-duty joints, pins and bushes to ensure longevity
Powerful variable displacement piston pumps for efficient, fast cycle times
Great all-round visibility and superb operator comfort
High back-off brakes and electronically managed clutch cut-off
Easy to service and extremely safe to operate