535-125 Hi-Viz Loadall Telehandler
Designed with efficiency as well as time and cost savings in mind, the JCB 535-125 Hi-Viz Loadall telehandler offers outstanding performance, adaptability, visibility and unbeatable productivity.
A world leader since 1977, JCB 535-125 HiViz Loadall telehandler is the product of a continued development, design and testing of the 1977 JCB telehandler which was the pioneer among its peers in its time.
This 535-125 telehandler features:
An immaculate 4000kg lift capacity
High visibility (after which it is named)
Multi-function single lever control
JCB EcoMAX engine producing power and torque at low engine speeds
Compact wheelbase, large steering locks and 3 steer modes for extreme manoeuvrability
Unmatched forward reach and lift height, yet not compromising on the compact design
The operator presence switch which disables driving, if the driver is not seated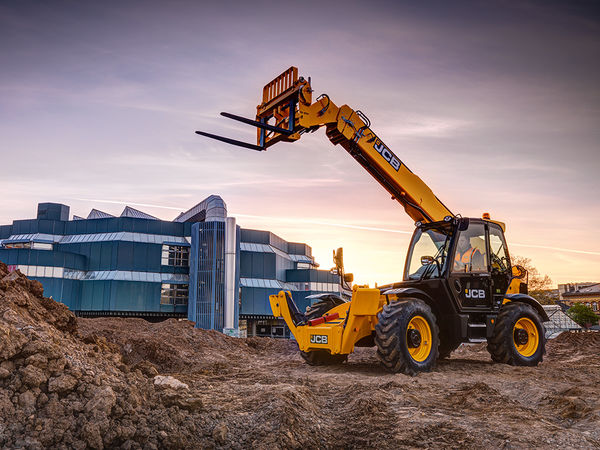 Best-in-class
A best-in-class telehandler, the 535-125 Hi-Viz boasts unparalleled features to ensure comfort, ease, maximum running time, productivity and most importantly, safety. Backlit switches are clear even in the dark and a 7-speed fan heater provides comfort for the operator. Excellent visibility is delivered by strategically placed roof bars, a large roof screen and standard-fit tinted cab glass.
Fitted with a JCB Dieselmax Stage V engine, this telehandler offers reduced exhaust emissions and maximum fuel efficiency.
Reaching maximum productivity has never been easier as JCB hydraulics make sure lifting, pushing and extending is performed with ease.
Achieve unrivalled running time with easily accessible fluid and air filters. Daily checks can be carried out at ground level, and accessing the battery has never been easier via a cover that is locked with the ignition key - no tools necessary.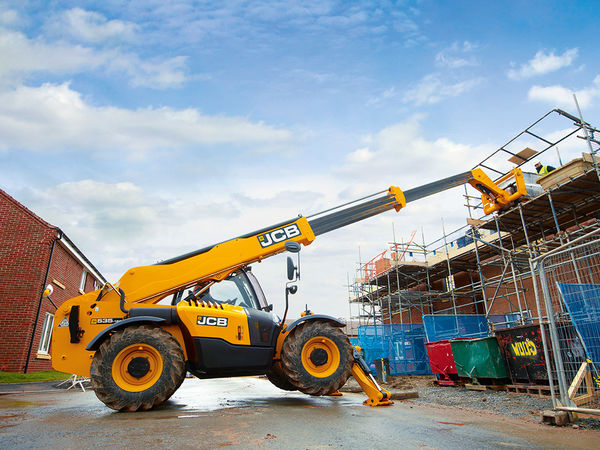 Safety First
With safety as a number one priority, the 535-125 Hi-Viz loadall telehandler comes equipped with a number of safety features to ensure operators and bystanders are protected.
To name of a few of the innovative safety features available with this telehandler - The cab is Roll Over Protection System (ROPS) and Falling Objects Protection System (FOPS) certified, a reverse alarm is fitted and drive is disabled when the operator isn't seated to prevent accidental operation.
The JCB 535-125 is an efficient and easy to operate telehandler which offers the maximum possible ROI, impressive fuel efficiency, promising resale value and low running costs.