JCB 555-210R​ Rotating Telehandler
The JCB 555-210R rotating telehandler boasts the lifting capacity of a crane combined with 360-degree manoeuvrability, a first from JCB.
This machine fulfils a gap in the JCB telehandler range for specialist lifting contractors. The machine was designed to ensure that uptime is maximised but also that set-up time is kept to minimum, making it the fastest in the market to get to work. 
The intuitive design of the user interface and the familiar layout of the machine allows for new users to adapt to the rotating telehandler 555-210R quickly. The variable displacement pump on this machine offers multifunctioning with fast winch speeds and stow times which allow the machine to compete with a mobile crane at a much smaller cost.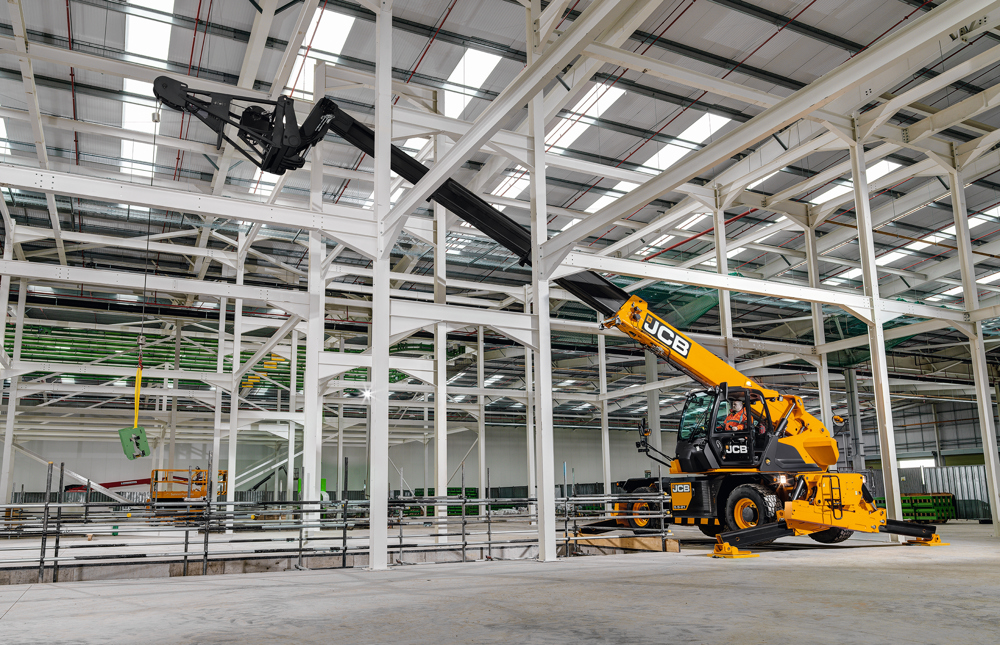 Designed for Efficiency
The design and spec of the 555-210R rotating telehandler is perfectly suited to today's lift requirements. This machine's new Automate technology from JCB provides the operator with one-touch auto-deploy, stow and level of the outriggers whilst allowing full hydraulic function.
This innovative telehandler has a maximum lifting height of 20.5m and a lifting capacity of 5,500 kg. The turning circle of the machine is 4.05m and it can travel at 40kph.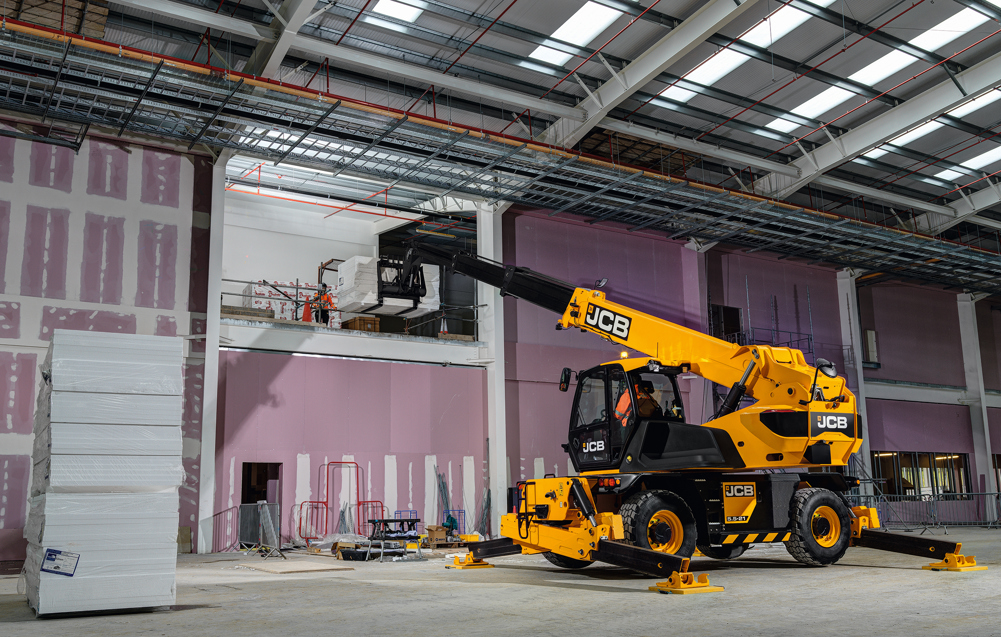 Safety First
As with all their machinery, JCB has been focused on safety and reliability during the design process, designed with a low boom, the operator has improved visibility from other similar machines in the market. Operators of JCB's rotating telehandler can confidently manage any load (within weight restrictions) due to the full load management system installed on the machine. 
Each JCB Rotating Telehandler is RFID certified as standard while the 108kW engine is very fuel-efficient. This new machine gives the user lifting capabilities on a par with a crane however at a fraction of the cost.
If you would like to arrange a demo or require additional information, please contact us today