JCB 555-260R Rotating Telehandler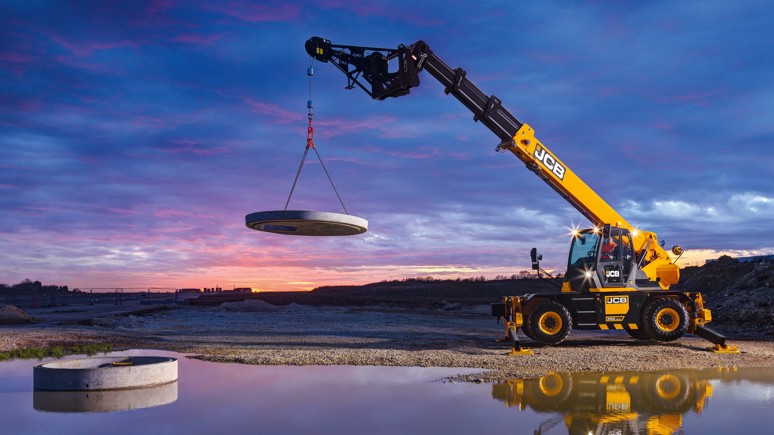 The world's favourite telehandler is now available with a 360-degree rotating boom and a 26m lifting capacity. After the success of the 555-210R JCB has added an additional 5m of lifting capabilities to their new model.  
KEEPING IT SIMPLE
The JCB rotating telehandlers have the same controls as the fixed machines meaning they can work easily together, and the controls will already be familiar to operators.  The 555-260R comes with a devoted load monitoring and performance screen giving the operator easy access to all the data they could need.  
SAFETY FIRST
Boasting the best-in-class visibility, wide door opening and anti-slip steps, JCB really have put safety first with the 555-260R. The design of the twin lift ram gives a lower boom profile which increases stability and visibility.
ALL-ROUND EFFICIENCY & PRODUCTIVITY
As with every JCB machine the 555-260R has been through rigorous testing across all applications. The two-speed hydrostatic transmission and 40kph road speed add to the all-round productivity. Harmonised hydraulic system and attachment development provide class leading winch raise and lower speeds. JCB's unique, regenerative hydraulic system design reduces fuel consumption and cycle times while the electronically controlled cooling system matches cooling fan operation to system demands, reducing noise and power consumption.