Telescopic Wheel Loaders Summary
JCB's telescopic wheel loaders feature a 4.8litre Dieselmax Stage V, emission- compliant engine which allows you greater power and torque while working at a lower engine speed.  
Browse All Telescopic Wheel Loaders
---
Full Telescopic Wheel Loaders Information
JCB telescopic wheel loaders are designed to provide excellent manoeuvrability and versatility in areas with restricted space and come with 4-wheel drive as standard. The dimensions have been designed in such a way that allows for exceedingly small turning circles, which is perfect for working in tight areas. All JCB telescopic loaders are built with a flow-sharing hydraulic system that is easy to adjust on the move. The benefit of this is that it allows the machine to perform two functions at the same time, leading to reduced cycle times. The telescopic boom provides great lift height and makes an ideal lifting tool for farm, industrial and construction sites. 
The driver's cabin on all JCB telescopic wheel loaders are is designed with comfort in mind, with a spacious cab and simple controls. The sloping rear bonnet provides excellent, uncompromising 360-degree visibility for the driver, which combined with JCB's easy- to- use articulated steering, makes it easy to navigate and avoid any obstacles. The overall machine design and large one- piece bonnet on all the JCB telescopic wheel loaders provide quick and easy access for daily checks, servicing, and maintenance.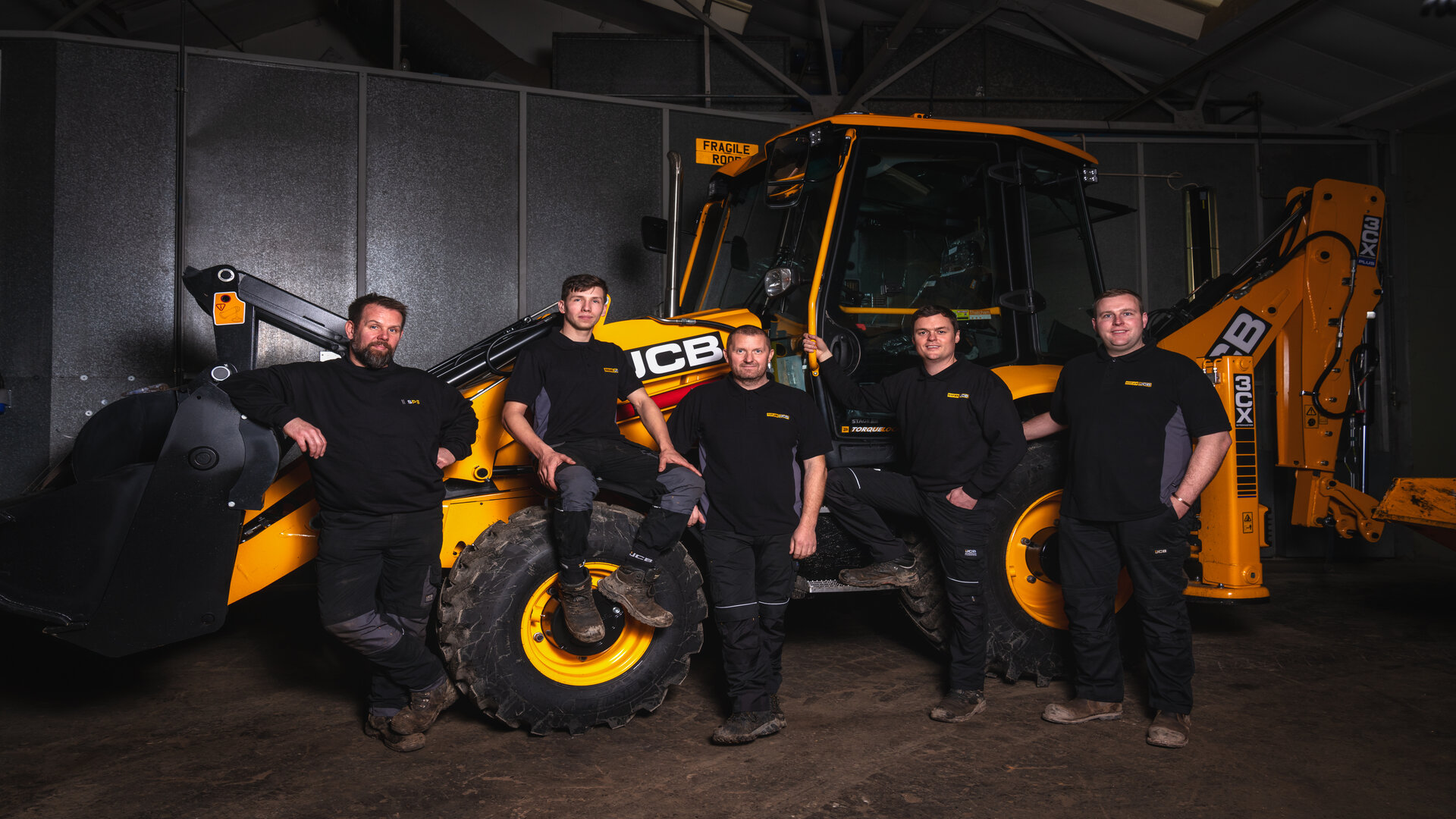 Interested In Used Machines?
Scot JCB offer a wide range of used heavy equipment from some of the world's top manufacturers.
Scot JCB Group