BESPOKE JCB EXCELS ON SCOTTISH HYDRO ELECTRIC PROJECT
---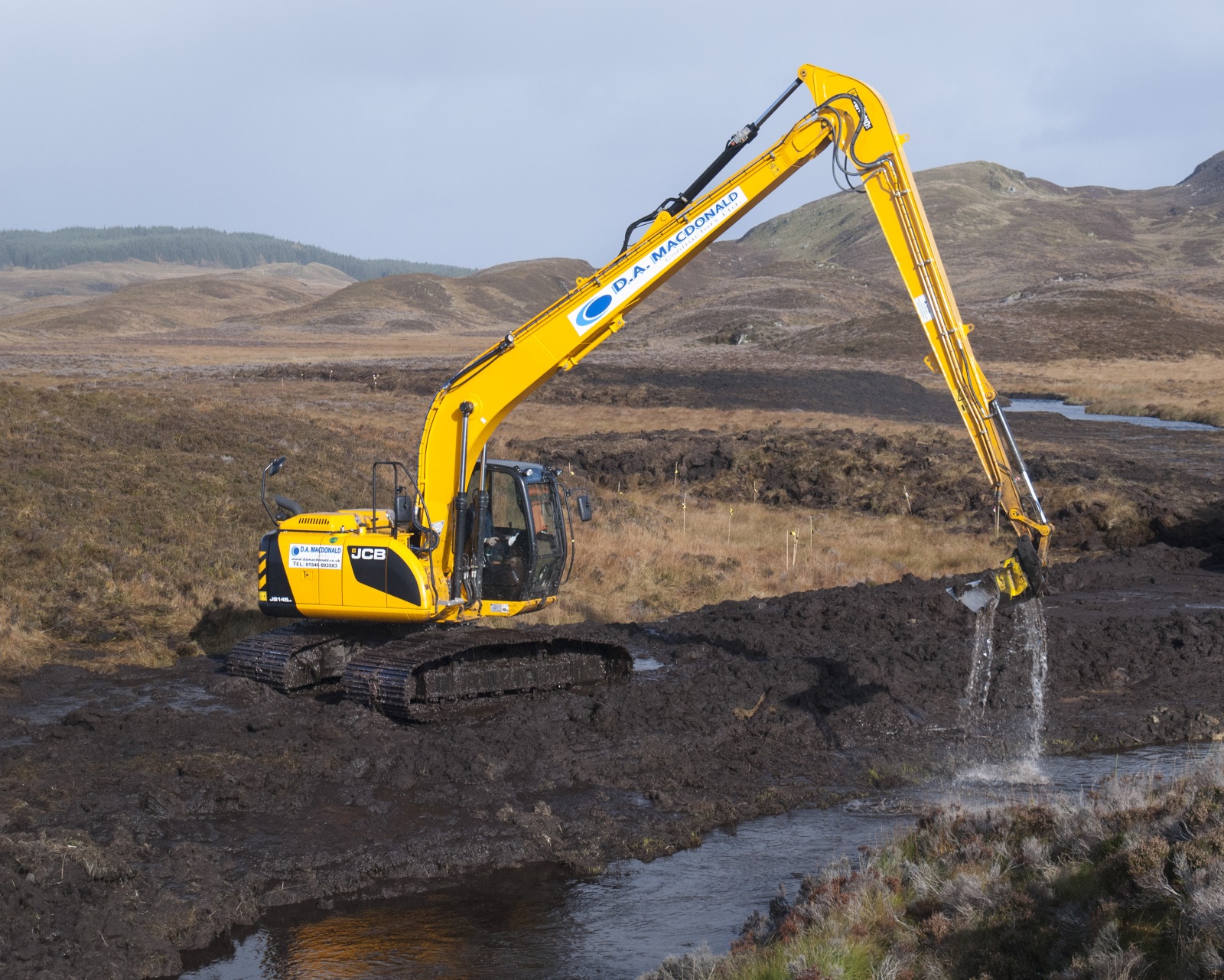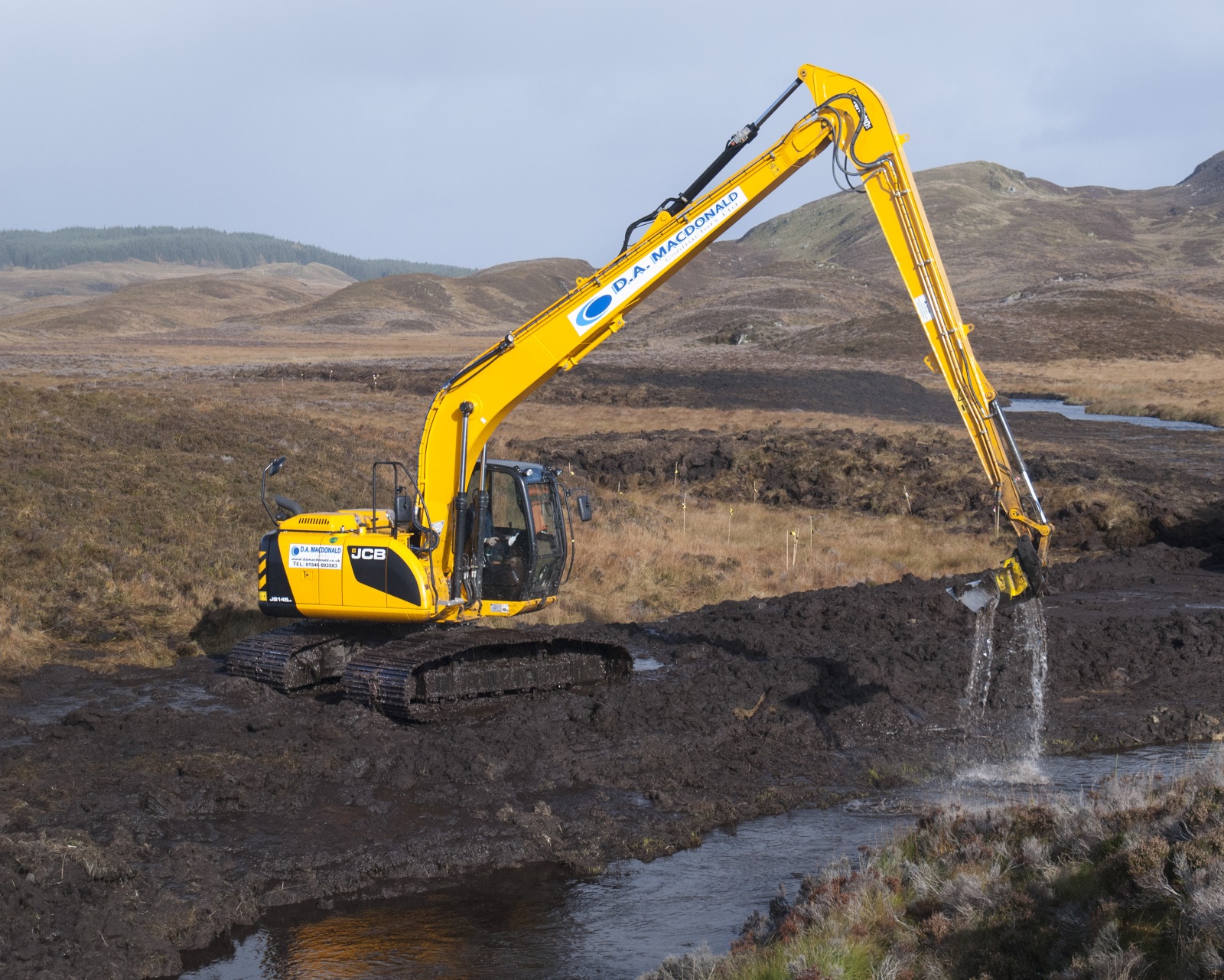 A leading Scottish civil engineering contractor has hailed a purpose built JCB long reach excavator with low ground bearing pressure which it used on a demanding hydro-electric power project from Scot JCB.
A specialist in the development of hydro-electric schemes, DA MacDonald (Contractors) Ltd from Lochgilphead in Argyll, specified the JCB JS145 LR model which features extra wide, 1200mm tracks and a 12.5-metre long reach boom. The machine meets the exact needs of the hydro electric project but was also supplied with conventional 700mm tracks and standard boom to ensure it can be used on other projects going forward.
The JS145 LR model is used for ongoing maintenance of the 1.9MW Ederline Hydro Project on which DA MacDonald was the lead civil contractor. Located near Ford, on the southern banks of Loch Awe, Argyll it is a joint venture between Gilkes Energy and the Ederline Estate.
This scheme will feed enough green energy into the grid to power around 1,000 homes as part of the Scottish Government's aim to meet 80 per cent of the country's electricity demand from renewables by 2020.
Company Director, Donald MacDonald said: "We chose JCB for the value for money and the outstanding aftersales service we receive from our dealer Scot JCB.
"The performance has been excellent. Everything has gone smoothly despite the complex configuration of the machine and extremely low ground bearing pressure has successfully been achieved. Fuel efficiency is also impressive – the team believes the JCB is less thirsty than other manufacturers' models we operate.
"We originally considered hiring a machine for the duration of this project but while we could found LGP models and long reach models, we couldn't find this perfect combination of the two. Without it we couldn't have done this job anyway near as effectively."
The JCB is used to excavate peat out of the water channel which runs between the two lochs involved in the hydro scheme. It will widen and deepen the channel to ensure a more consistent flow of water.
As the project is taking place in an area with very sensitive ground conditions, planning permission for the project depended on compliance with strict environmental constraints. A low ground bearing pressure model was essential to secure the license from the Scottish Environment Protection Agency and the Scottish National Heritage to ensure minimal damage to the surrounding area.
As such the JCB JS145 LR has been specified with extra wide racks to create an extremely low ground bearing pressure machine. It also features a 12.5 metre long reach boom enabling it to slew 180 degrees and deposit excavated material up to 25 metres from a stationary position.
Achieving this clearance on it own eliminates the need for other vehicles on site to take material away – reducing the impact on the ground and to the environment. Its biodegradable oil will also allow the JCB excavator to comply with the strict regulations required for environment agency work going forward.
D A MacDonald (Contractors) Ltd is a family run civil engineering company with over 75 employees, a mixed, modern fleet of plant, equipment and heavy goods vehicles. It works with private clients, local authorities, utility companies and as subcontractors for major national construction companies on civil engineering projects across Scotland.
Hydro Schemes now account for 85% of the company's annual turnover. It has completed the construction of many Hydro projects as main contractor and continues to see growth in this industry.
Latest News From Scot JCB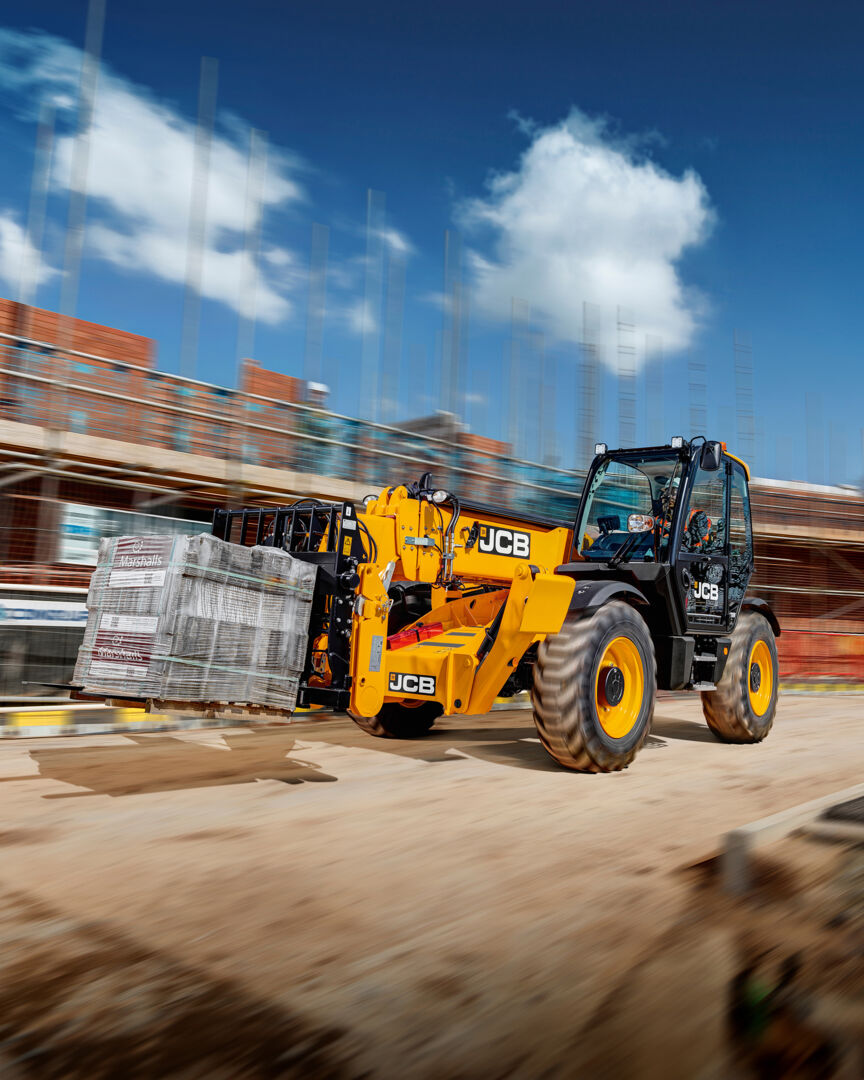 Meet Keith Campbell: Group Used Equipment Sales Manager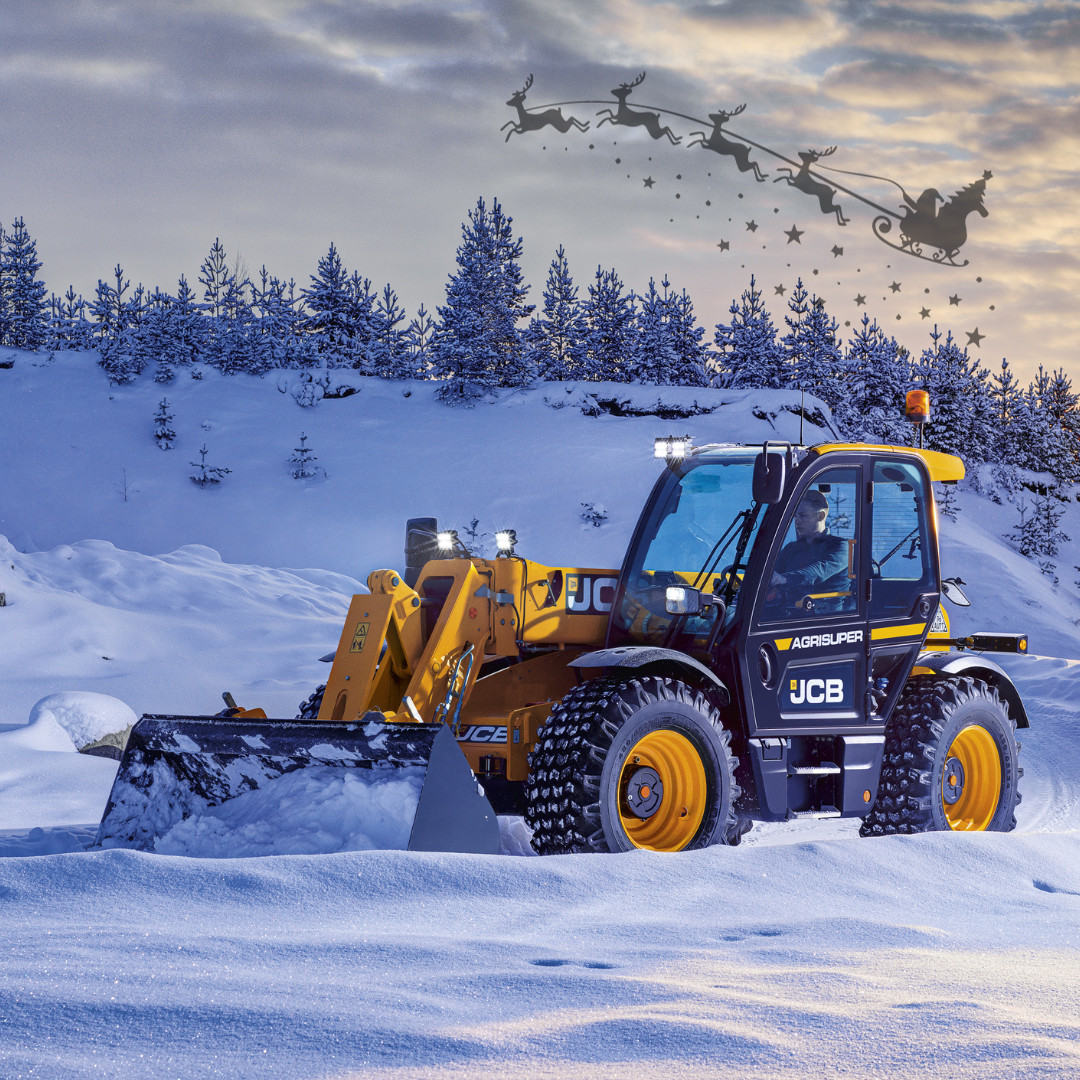 Festive Opening Hours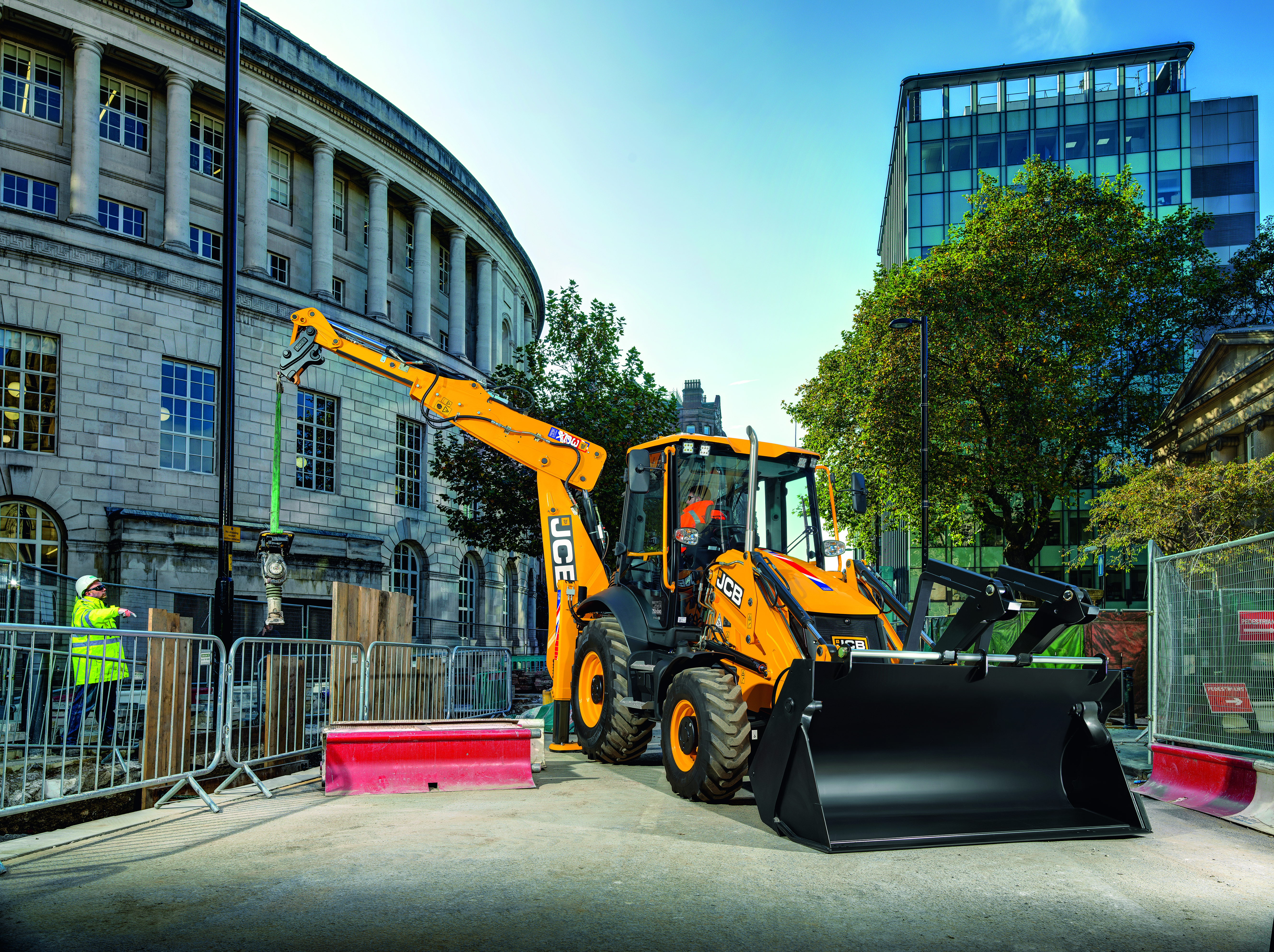 The Ultimate Guide to JCB Backhoe Loaders: Power, Versatility, and Innovation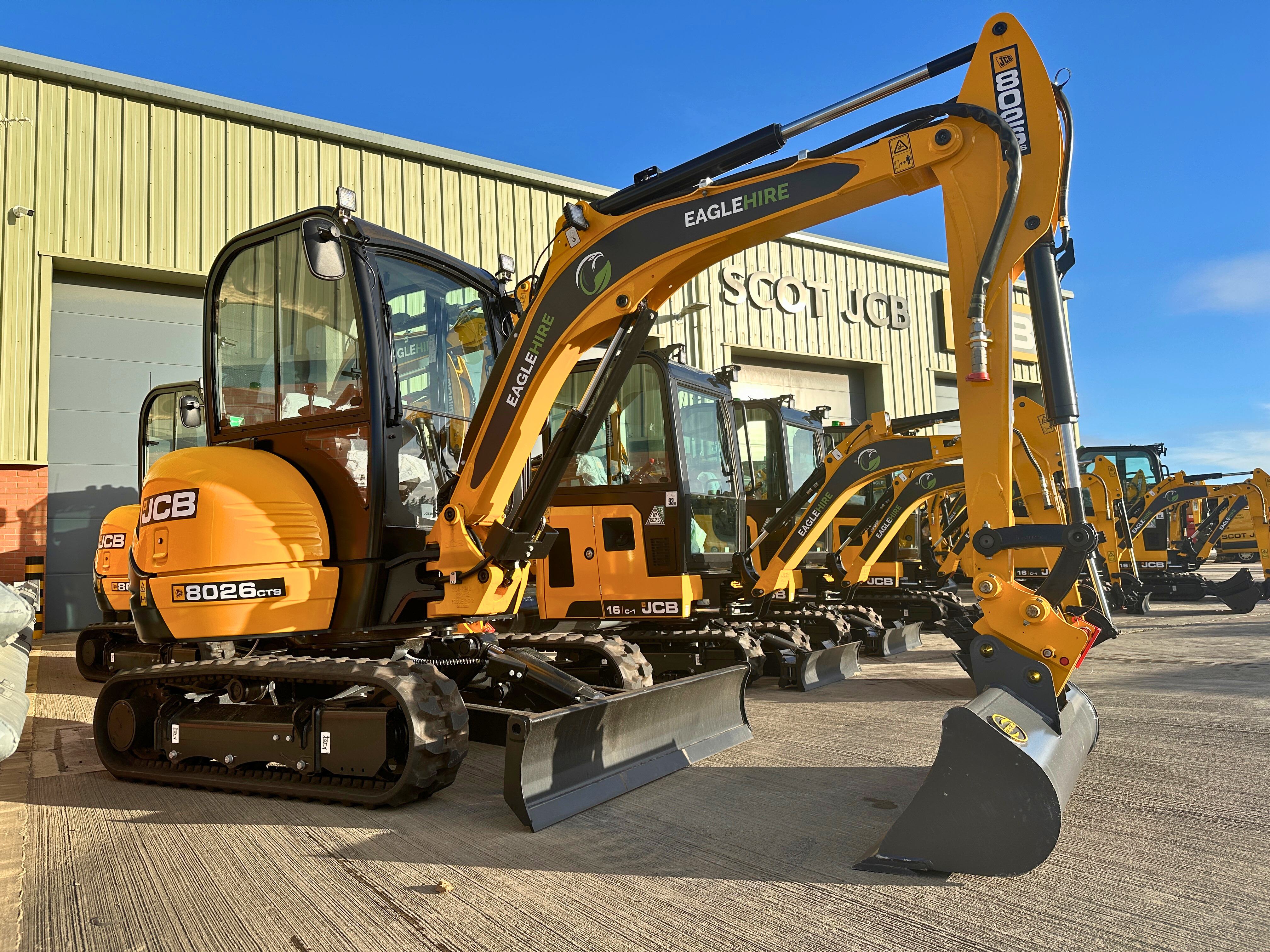 Eagle Hire and Scot JCB 'Make it Happen'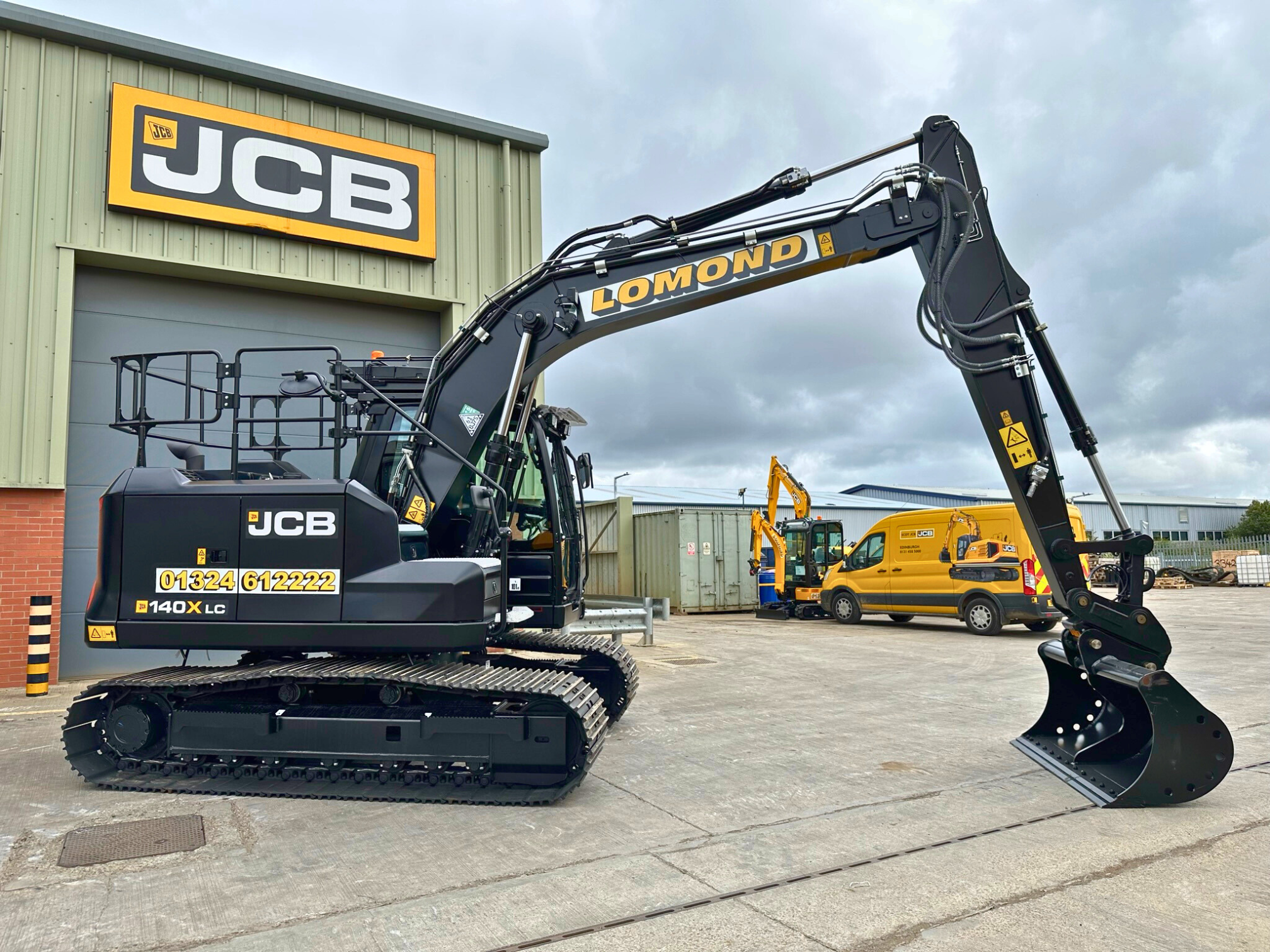 Lomond Plant & Scot JCB, Putting Customers First
Scot JCB Group