Unique fusion of JCB Excavator and Truck for transport company Peter Mckerral & Co.
---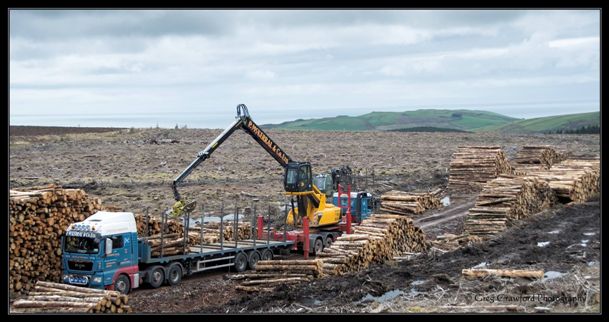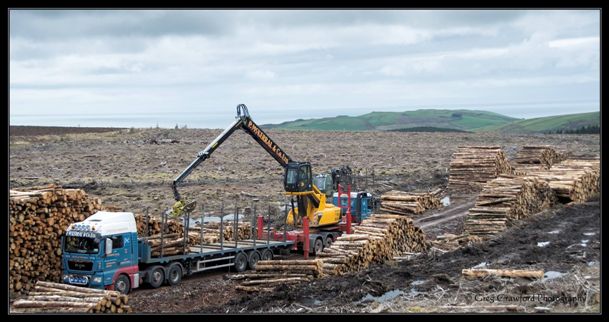 Little over 2 years ago Donnie Mckerral had a vision, his current timber loading machine required renewal and he required a highly productive timber loader in order to cope with increasing demands. Despite huge amounts of research it became clear to Donnie that nothing was available on the market to meet his requirements, so he decided to design his own vehicle.
Donnie then enlisted the help of George McKnight of Scot JCB and PM Forrest and Field Engineering of Blairgowrie in Perthshire to create his ideal combination of road and materials handling. Between them they mounted the upper structure of a JCB JS220 complete with hydraulically raised cab and extending timber crane boom on to a near military grade Mercedes Arocs eight-wheel drive truck. The truck was also fitted with working stabilisers and huge rubber buffers at the front and rear to push fully laden timber trucks when ground conditions became difficult.
Donnie then enlisted the help of Iain Stewart and his team of technicians at Scot JCB to assist with the final setup of the JCB JS220. At this stage the JCB boom had already been cut and grafted on the Jonsered Boom. Iain and his team then set about reconfiguring the excavators standard controls to a system that Donnie was more familiar with, then tweaked the settings to Donnie's desired hydraulic speed and grab performance.
Donnie said "From the initial discussion with George through to the on site support of Iain and his team, Scot JCB and the JCB factory have been very supportive about what we were trying to achieve and they did not shy away from getting heavily involved with such a bespoke order and aftersales support".
Capable of easily accessing remote forests, the unit is now used to load timber lorries at the point of felling in various forests across Argyll. It can handle more than 1,500 tonnes of timber per day, an increase in capacity of over 50% on the previous alternatives.
"We are extremely pleased with our new addition; it is achieving everything we had hoped for. The JCB has better hydraulics than we are used to, delivering for more power and a much quicker slew speed. Compared to previous solutions it is also more stable and has a longer reach. As a direct result we can load a larger volume of timber each day which is obviously beneficial to our business and to our clients. The machine is supported by Scot JCB who are extremely helpful and deliver excellent service".
Thanks to:
© David Wylie, Earthmoving Images
Earthmovers Magazine
PM Forest & Field Engineering
Greg Crawford Photography
Latest News From Scot JCB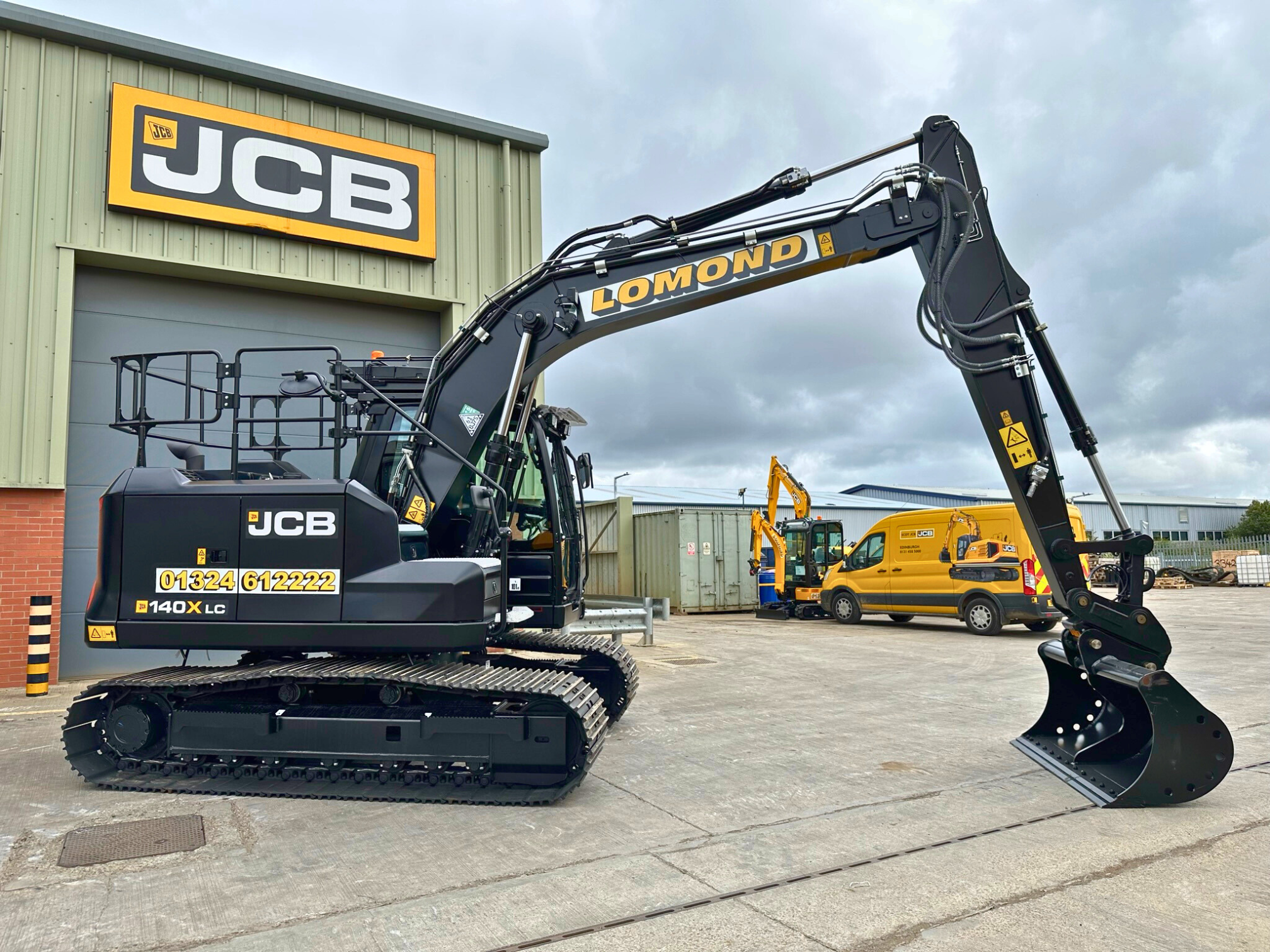 Lomond Plant & Scot JCB, Putting Customers First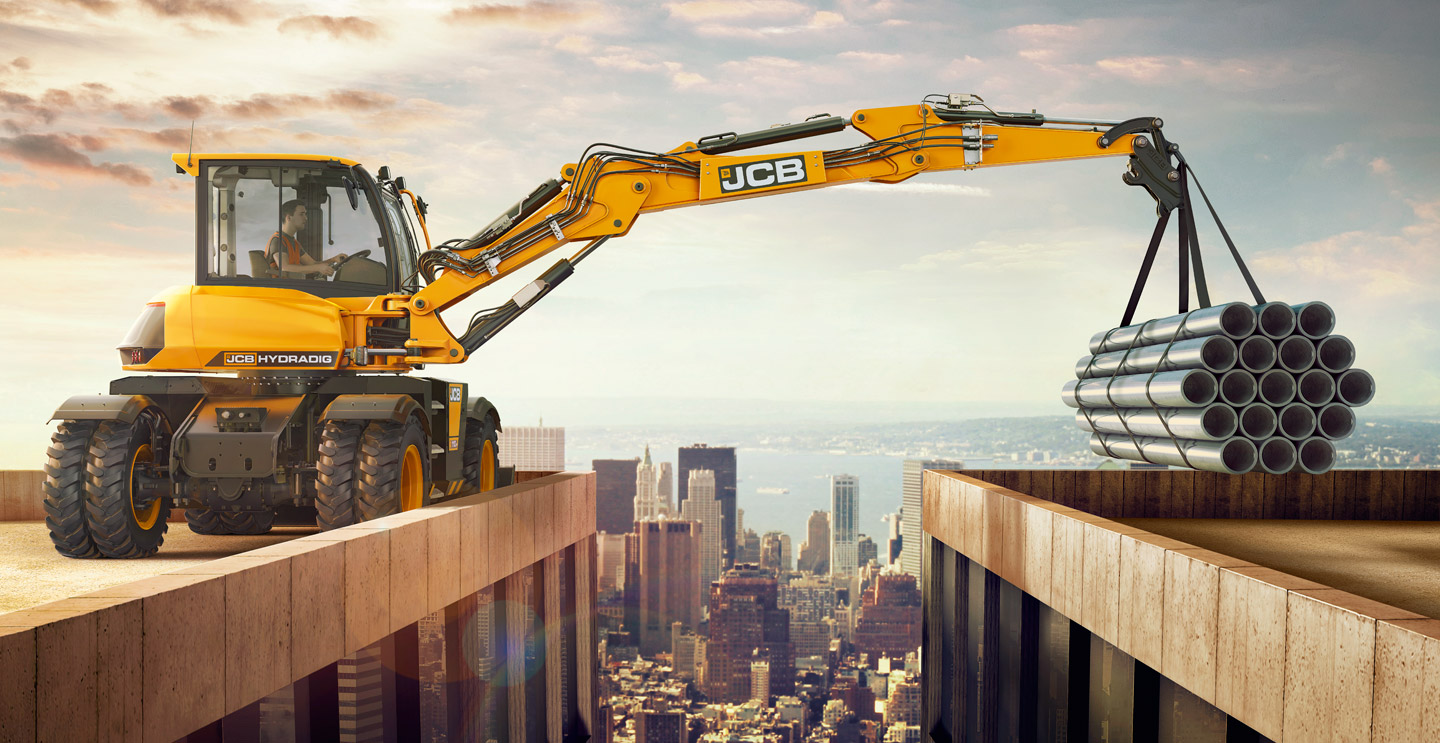 Meet our newest recruits!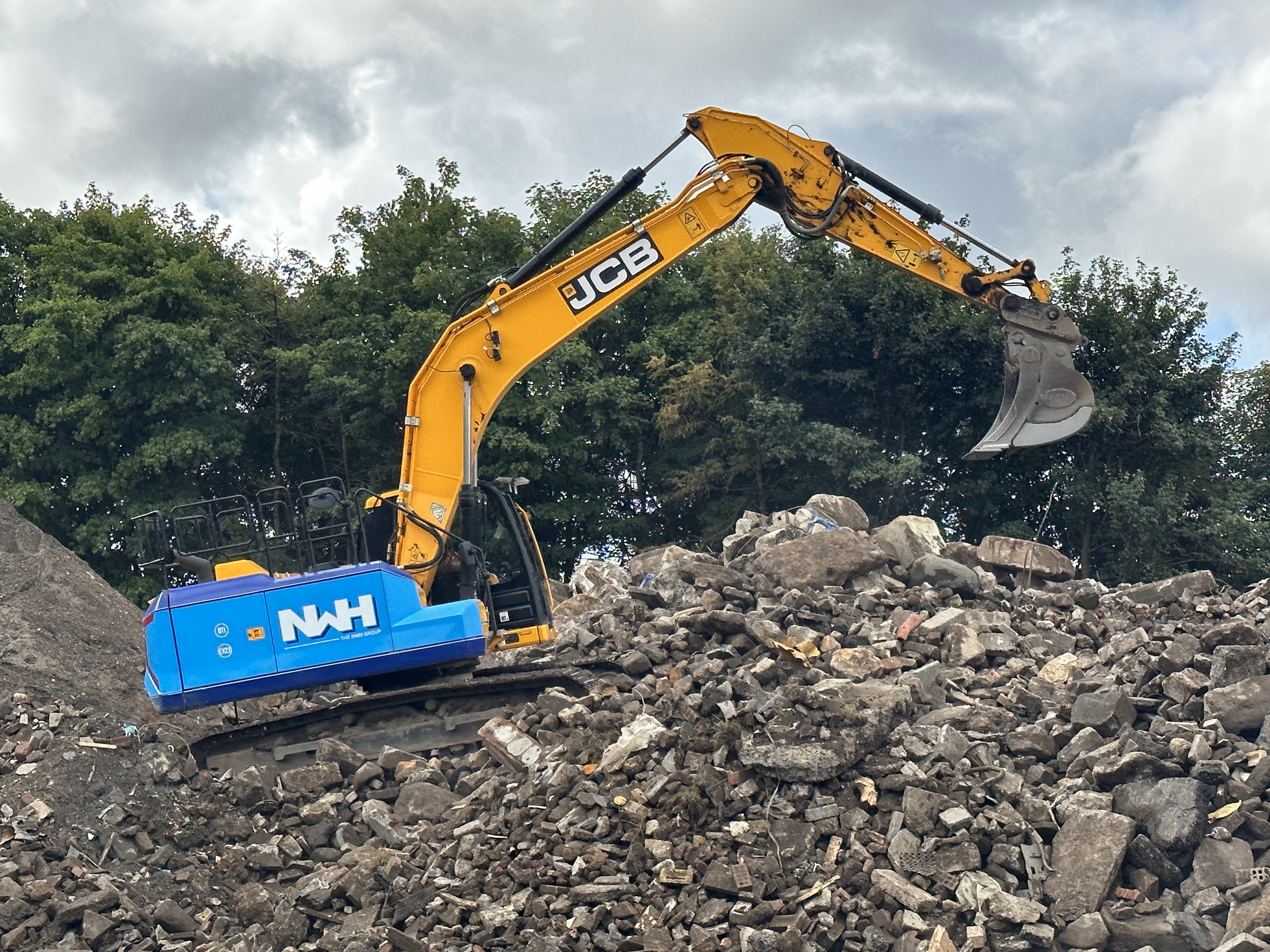 Scot JCB – More Than Just Machinery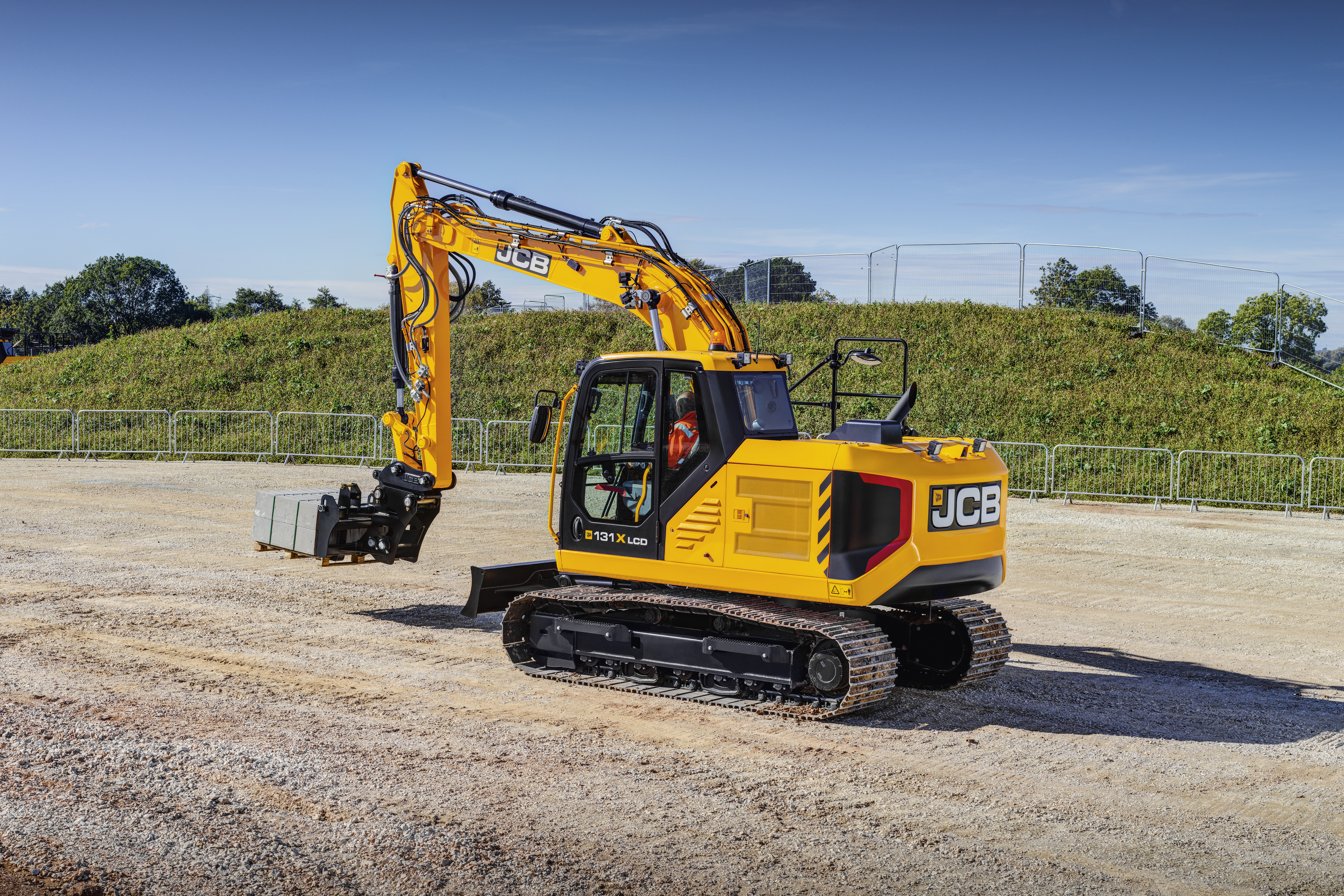 Meet our newest recruits!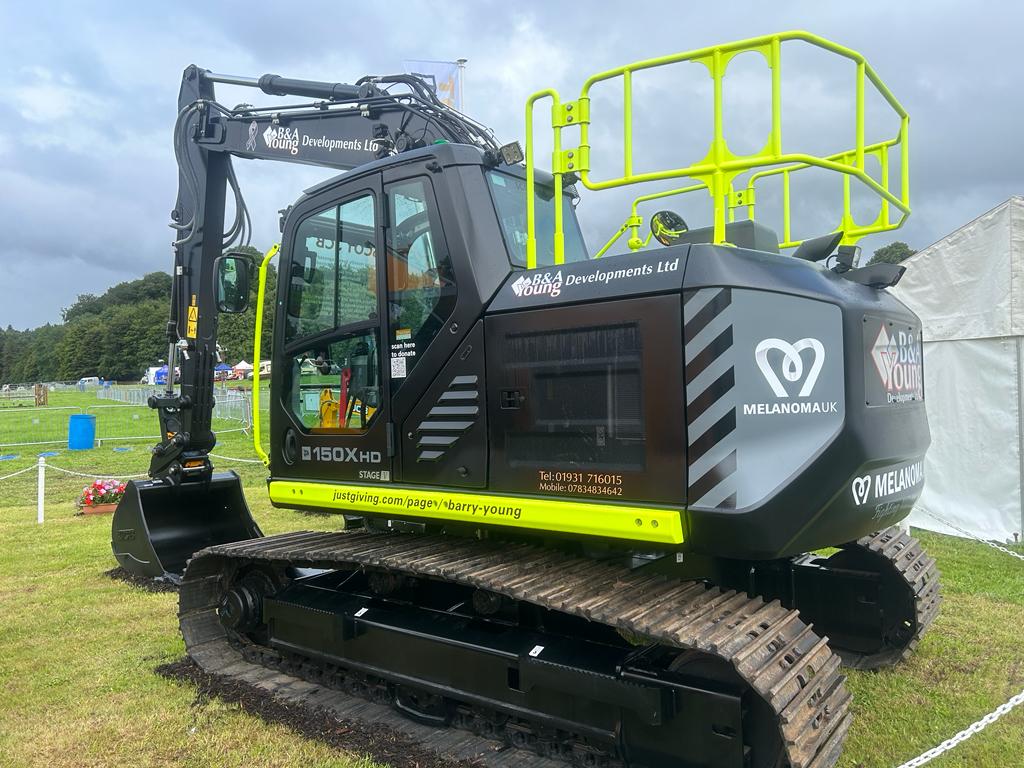 An Extraordinary JCB 150X Helps Raise Awareness for Melanoma UK.
Scot JCB Group