Discover the Difference
---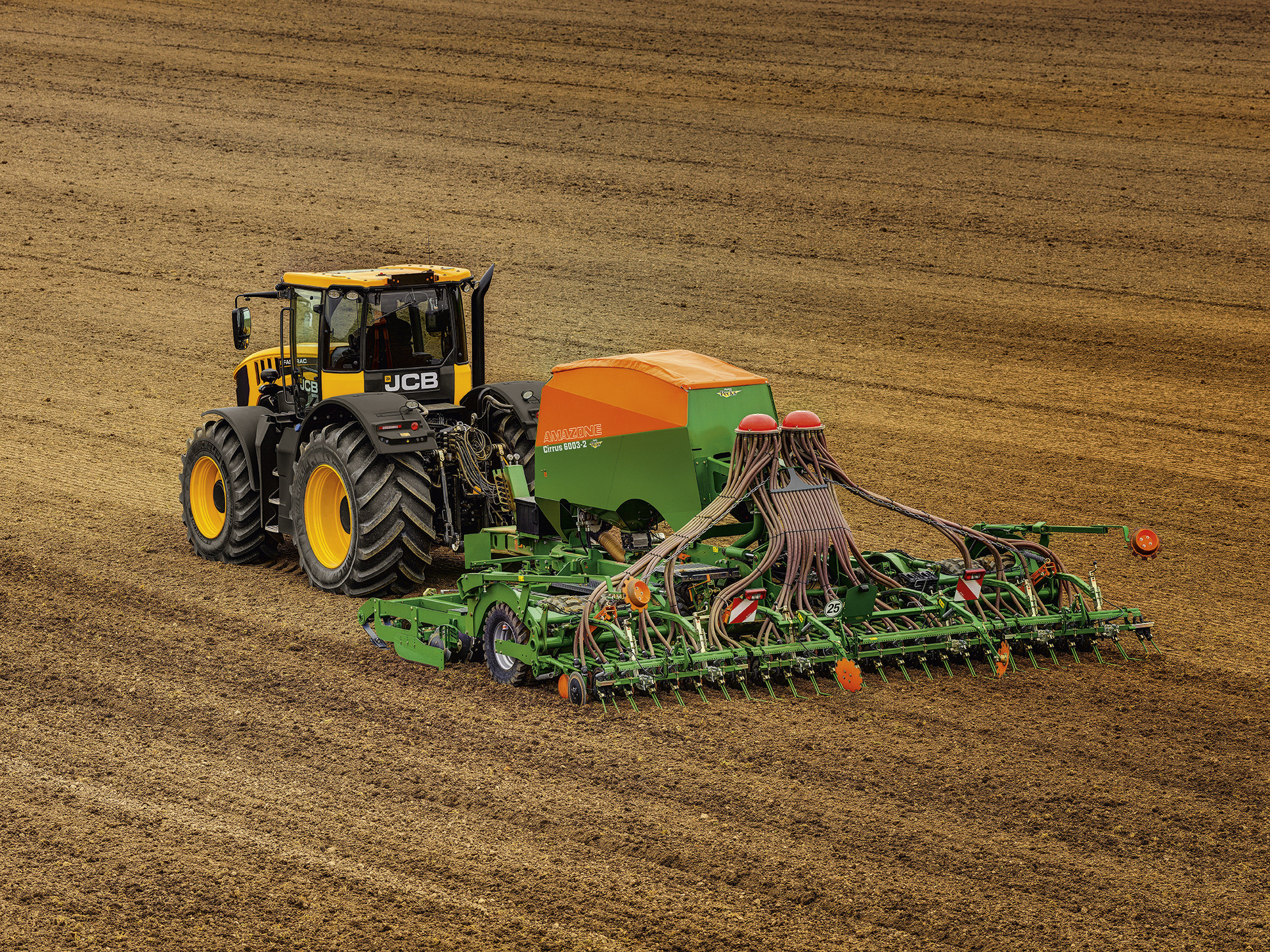 ALL NEW FLAGSHIP FASTRACS LAUNCHED IN ANNIVERSARY YEAR
JCB is celebrating the 25th anniversary of its innovative Fastrac tractor with the launch of two new powerful models as the flagships of the range.
The new 8000 Series tractors add to the appeal and performance of the range and feature:
Up to 14% more power from engines that meet Tier 4 Final emissions
Up to 10% more torque adds to the increased performance potential
The all-new Command Plus cab with improved comfort and all-round visibility
Sharp bonnet styling with improved forward visibility and improved lighting
New fully hydrostatic high speed approved steering with Rapid Steer
New tyre options that increase supplier and tyre design choice
New heavy duty axle components which facilitate track width of up to three metres
The new tractors – the 8290 and 8330 – build on the unprecedented response to JCB's new 160-235hp Fastrac 4000 Series, which is proving hugely capable and popular.
Most obvious changes are the distinctive styling and new Command Plus cab. But under the skin, the new Fastrac 8290 and 8330 have engines with more power and torque, a new high speed approved hydrostatic steering system and new tyre options. A more compact front linkage and pto package and a larger deck area behind the cab add to the tractors' versatility and productivity potential.
JCB Agriculture General Manager John Smith said: "The new Fastrac 4000 Series has been very well received by seasoned and new Fastrac users alike. Its unique combination of size, performance, control and comfort is delighting operators across a wide range of applications on arable, grassland and mixed farms alike.
"Now we are introducing several of that tractor's appealing features to our biggest Fastrac models to increase their versatility and further improve the operator experience while also raising performance levels."
Engine and transmission
The Fastrac 8290 and 8330 continue to use an 8.4-litre six-cylinder engine but it now meets Euro Stage 4 / US Tier 4 Final emissions standards.
However, the revised engine specification is not just about emissions compliance – it delivers more power and torque, using a twin turbocharger installation that delivers quick responses when the operator requires increased power.
The two turbos are arranged in series: a relatively small diameter turbo that spools up quickly provides a lively response to the accelerator pedal, while the larger diameter unit ensures there is plenty of torque and power across the engine's rev range.
At rated speed, the Fastrac 8290's engine develops 209kW (280hp) to match the output of the outgoing Fastrac 8310; engine power then peaks at 228kW (306hp) as revs are pulled down under heavy draft or towing loads.
The new 8330 model, however, takes the Fastrac to new performance heights with a rated speed output of 250kW (335hp) rising to 260kW (348hp) under full load, which represents a generous a 32kW (42hp) or 14 per cent increase in power. At the same time, peak torque goes up by 10 per cent to 1440Nm at 1500rpm, which gives the tractor even greater ability to 'hang on' as conditions become more challenging or the tractor faces a climb, whether in the field or on the road.
John Smith said: "These figures give our flagship tractor a significant step up in performance with heavy draft equipment, demanding pto-driven implements and heavy trailers, tankers and spreaders. The 8330 is clearly the most productive Fastrac ever with power, torque and traction that can be exploited to the full using the multi-mode V-TRONIC continuously variable transmission."
Different modes selected by the operator using the Fastrac's advanced touch screen display prioritise optimum engine and transmission settings for power, economy, constant PTO speed, constant field speed or road travel. The system can operate automatically or used manually to deliver either seamless speed changes or in steps to emulate a powershift.
This feature of the V-TRONIC transmission is unique among CVT drives and can be helpful to operators with limited or no experience of a stepless transmission.
JCB ACTIV TRACTION is a key feature that helps Fastracs with CVT transmissions retain grip during heavy draft applications. It draws information from a radar speed sensor, hydraulics position control and cruise control to manipulate engine torque and maintain traction for the most cost-efficient performance, making the most of Fastrac's unique balanced weight distribution.
The engine and cooling pack are housed beneath a new bonnet styled to add to the purposeful character of the Fastrac 8000 Series tractors while ensuring easy service access. It carries additional work lights above the grille to illuminate the area ahead of the tractor more effectively and a more pronounced slope at the nose for clearer visibility.
Headlights are set into the grille so there is no longer any need for the 'crash bar' assembly of the current model.
Command Plus cab
The new Command Plus cab provides space, comfort and practicality in abundance, with a supportive driver's seat that can swivel fully 50 degrees to the right and 20 degrees left so that an eye can be kept on rear-mounted and trailed equipment in comfort.
The operator sits a little further forward than before, which raises the ride quality to an even higher level, and the additional space liberated behind the cab makes it practical to install a mounted sprayer, supplementary seed or fertiliser hopper, or a gooseneck drawbar hitch for heavy trailed equipment.
The forward-raked cab structure adds to the sense of interior space but also improves visibility and cab access, and its near-vertical windscreen reduces heat absorption on a sunny day.
Deep door glass and side windows, and wide lower windscreen glazing provide good visibility all round and a fixed roof window option brings even more light into the airy cabin. Opening rear three-quarter windows offer natural ventilation in addition to the climate control air conditioning designed to maintain a comfortable working temperature and quickly clear the windows of early morning condensation.
A comprehensive array of work lights maintain visibility around the tractor when working early in the morning and late at night, and an optional LED package, which features up to 18 lights in all, provides maximum illumination for tractor operators frequently working in the hours of darkness.
Steering and suspension
The Fastrac 8000 Series continues with coil spring and damper front suspension and active rear axle suspension to maintain an even ride height and provide the unique standard of comfort that Fastrac operators enjoy.
But a unique hydrostatic dual steering system  replaces the power assisted mechanical system used previously; effectively it is two hydrostatic systems in one, using an advanced control valve to continuously monitor pressures and flows in both systems.
First of all, the system meets the crucial failsafe requirements for a tractor capable of the Fastrac 8000's 70kph top speed in the event of hydraulic or engine failure. Second, it provides the operator the crucial combination of precision, feel and low effort whether on the road at speed or repeatedly manoeuvring.
On top of that, it introduces the new feature of selectable Rapid Steer, which halves the number of turns lock-to-lock from four to just two, making life easier for the operator during headland turns and other manoeuvres below 10kph.
The dual steering system is compatible with GPS guidance for which the optional hardware is installed together with Rapid Steer.  The Fastracs come with JCB's LiveLink telematics system as standard, which provides valuable location and operating information, as well as proactive service scheduling and remote fault finding in partnership with JCB dealers and JCB's own technical support team.
New tyre option
Tyre manufacturer BKT has joined Michelin and Trelleborg in developing high-speed-rated tyres suitable for the JCB Fastrac 8000 tractor's weight, speed and power.
The 'E' rated (70kph) BKT Agrimax Sirio is a new design in 540/65 R38 front and 710/70 R38 rear sizes with a tough carcase featuring  highly flexible sidewalls. It is now available as a factory-fitted alternative to the Trelleborg TM800 High Speed.
A popular option for added traction and flotation is a Michelin combination of 650/65 R34 AxioBib and 900/50 R42 MachXbib tyres.
Latest News From Scot JCB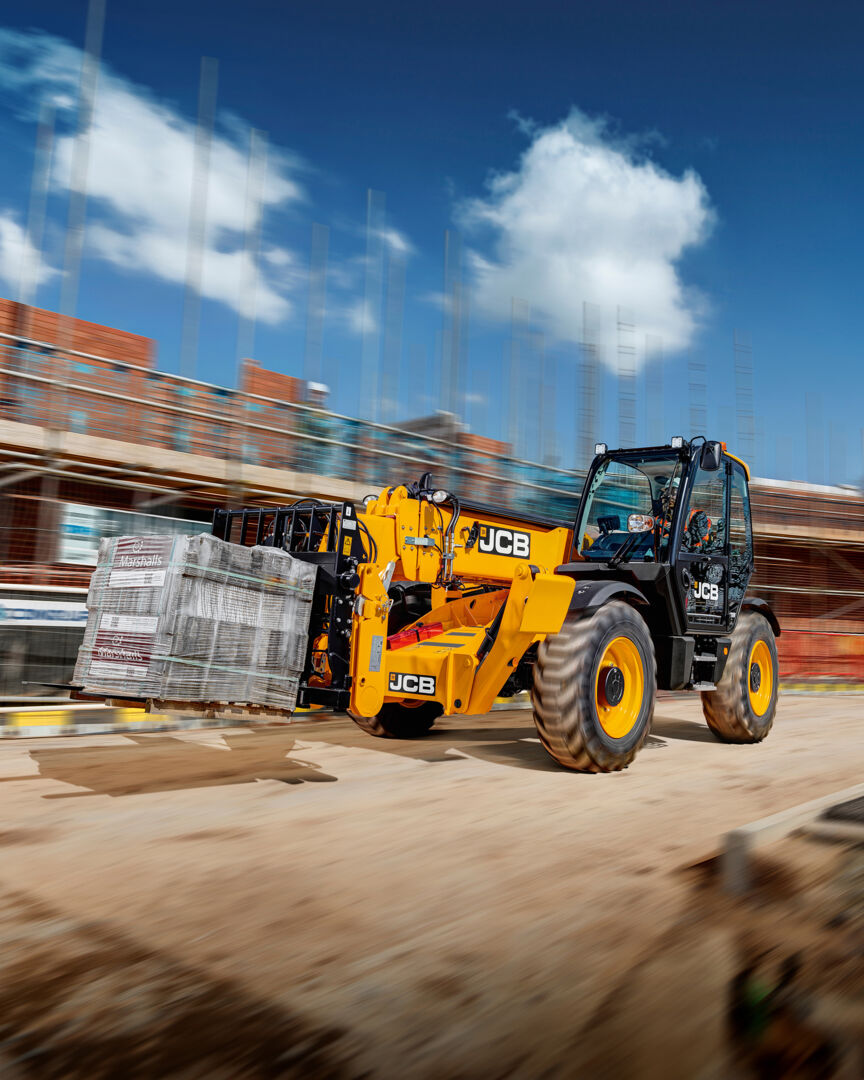 Meet Keith Campbell: Group Used Equipment Sales Manager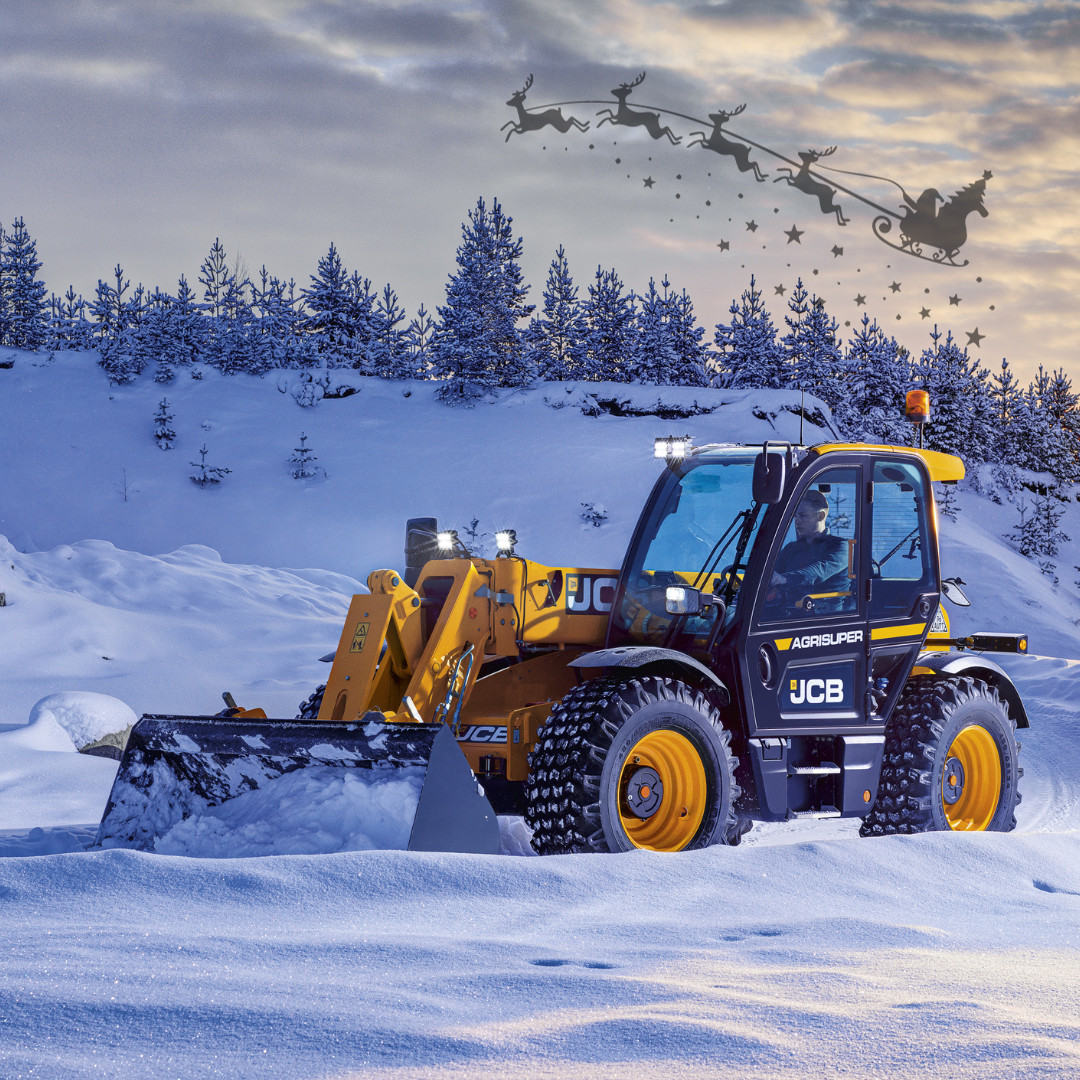 Festive Opening Hours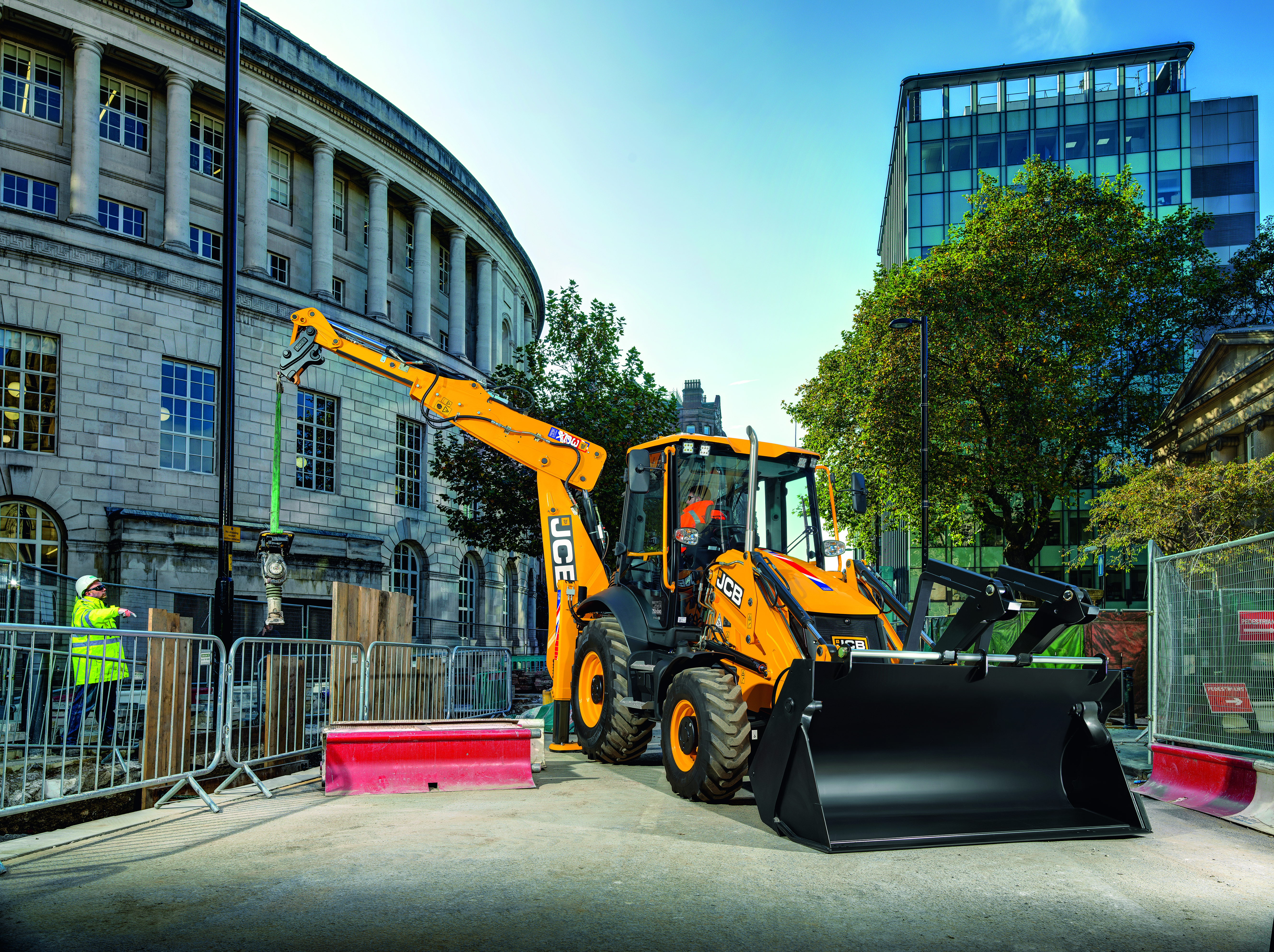 The Ultimate Guide to JCB Backhoe Loaders: Power, Versatility, and Innovation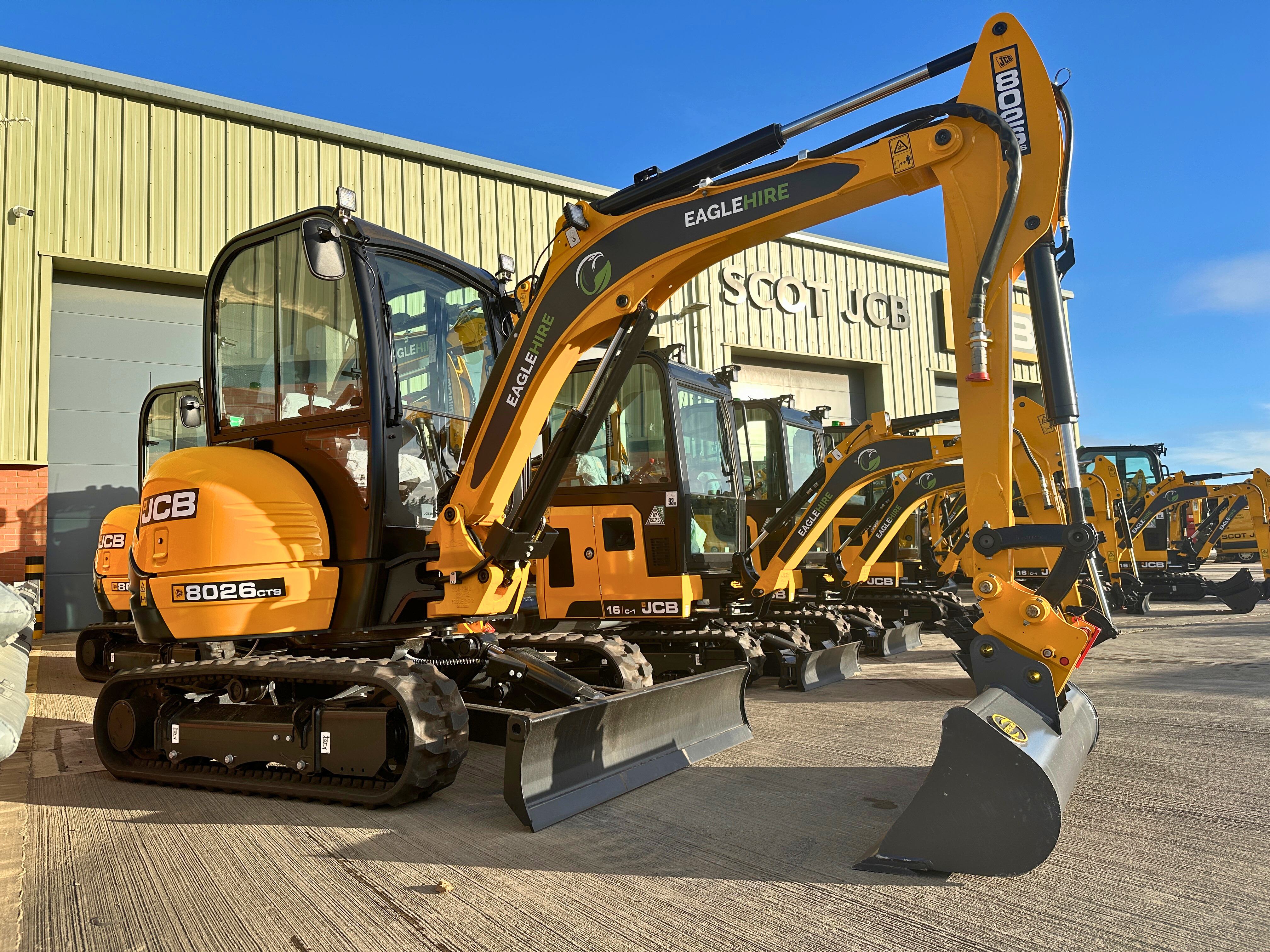 Eagle Hire and Scot JCB 'Make it Happen'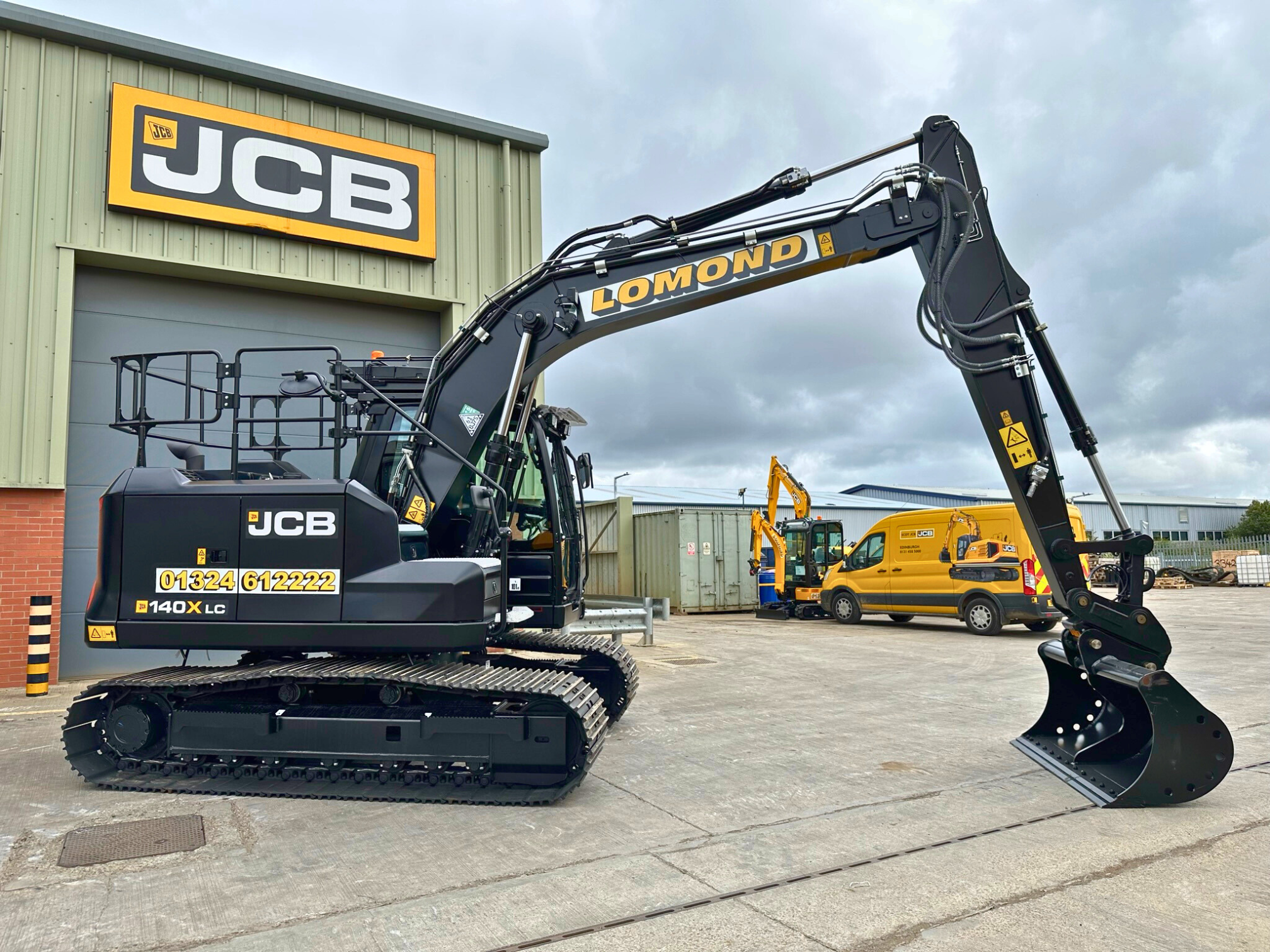 Lomond Plant & Scot JCB, Putting Customers First
Scot JCB Group