Innovative Dual Tech Transmission for Industrial Loadalls
---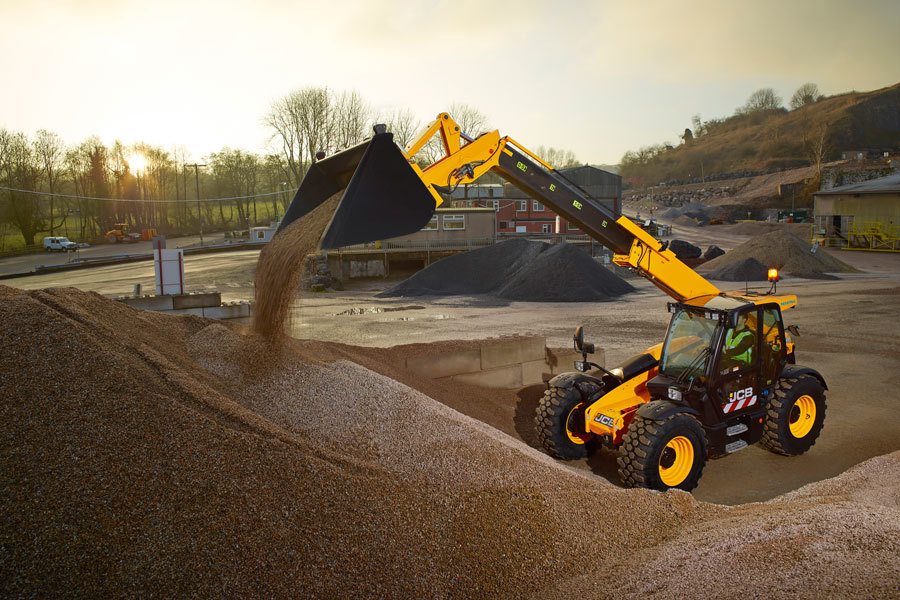 JCB has developed the world's first dual technology transmission designed specifically for its Loadall telescopic handlers, combining the best characteristics of powershift and hydrostatic drives. The Industrial DualTech VT variable transmission has been developed by JCB's own engineering team and is at the heart of two premium-specification, high-performance Industrial DualTech VT telescopic handlers.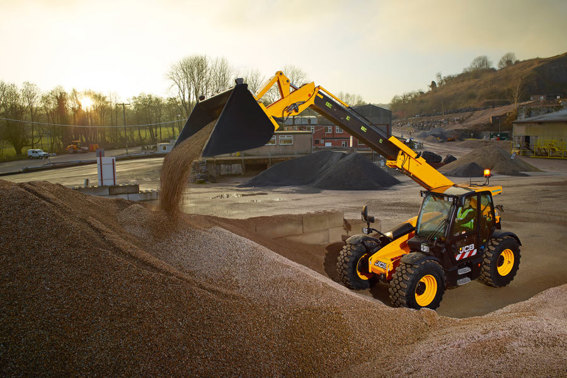 Key features of the Industrial DualTech VT transmission include:
Fully hydrostatic drive, providing fine stepless speed control up to 19kph
Automatic switching to electronically-modulated three-speed powershift above 19kph, for optimum power efficiency in higher speed work
Power and Economy modes to optimise performance, efficiency and running costs
Flexi mode provides independent engine and ground speed control
Selectable full-time 4WD or Auto 2WD over 19kph, for optimum driveline efficiency and reduced tyre wear
The JCB 531-70 Industrial DualTech VT, 535-95 Industrial DualTech VT and 541-70 Industrial DualTech VT Loadalls have an advanced powertrain that brings together the proven power, torque and economy of the 4.8-litre JCB EcoMAX engine with the exclusive new Industrial DualTech VT transmission.
JCB Chief Engineering and Innovation Officer Tim Burnhope said: "Industrial DualTech VT truly provides the best of both worlds, combining the low-speed controllability and easy driving characteristics of hydrostatics with the higher speed efficiency of direct drive powershift. The result is a machine that is up to a massive 25% more productive than competitive models. Drawing on our expertise in both hydrostatic and powershift transmissions, Industrial DualTech VT is a massive achievement for our design and engineering team, who have raised driveline technology to new heights".
The Loadall Industrial DualTech VT machines have exceptionally precise low-speed manoeuvring control and smooth, progressive response for loading and handling cycles, which the operator can adjust and fine tune to suit different applications and his personal preferences. The direct drive powershift element of the transmission gives these handlers the best climbing and towing ability. It all adds up to significant gains across the board. The impact on productivity, especially for repeat loading cycles, is exceptional: up 13% over JCB's current class-leading telehandler handlers and up to 25% over equivalent competitor machines.
Tim Burnhope added: "Combining the superior high speed efficiency and towing ability of a JCB powershift transmission with the low-speed precision control advantages of a hydrostatic drive creates the ideal combination for operators who want maximum productivity and efficiency, and a premium driving experience. Industrial DualTech VT Loadalls deliver the best of both worlds in one machine."
The innovative Industrial DualTech VT transmission is being launched in three INDUSTRIAL Loadall telescopic handler models with lift capacities of 3.1 tonnes, 3.5 tonnes and 4.1 tonnes. The 531-70, 535-95 and 541-70 Industrial DualTech VT handlers are premium-specification machines designed for customers wanting the ultimate telehandler in terms of productivity, performance, efficiency and ease of use.
Standard specification includes a seat-mounted servo joystick with proportional roller switches for boom extend and retract, a transmission forward/reverse trigger switch that complements the traditional left-hand power shuttle and high intensity LED work lamps front and rear that provide 360˚ 'daylight' illumination for maximum safety and productivity in low light. Power brakes, first installed on the Loadall 550-80, feature on the Industrial DualTech VT machines, providing top level braking performance and reduced pedal effort.
Smart Technology
JCB's 140-litre/min flow-on-demand piston pump hydraulic system has proven performance and fuel economy advantages, which largely result from the regenerative hydraulic circuit for the lift and extend cylinders. This regulates oil flow in a way that allows the boom to lower significantly faster than usual but still under full control.
The impact on productivity, especially for repeat loading cycles, is exceptional. Side-by-side comparisons of Loadall handlers with and without the system show an improvement in loading cycle times of as much as 20% or a 15% reduction in the amount of fuel consumed to move the same amount of material.
A new high flow auxiliary hydraulic circuit provides up to 110-litre/min flow at 190 bar pressure for powering a range of attachments with a high demand for oil and hydraulic power. A venting system operated by a switch in the cab releases pressure at the couplings, for quicker and easier attachment change-over.
An Auto mode for the boom's Smooth Ride System (SRS) disengages the system when the handler is operating at low speed, for precise placement, automatically re-engaging when ground speed exceeds 4kph.
Powerful, economical JCB EcoMAX engine
All JCB Industrial DualTech VT handlers are powered by the 4.8-litre version of JCB's EcoMAX diesel engine, developing 145hp (108kW) at 2,200rpm and 560Nm (413lbf ft) of torque at just 1,500rpm. Exhaust emissions meeting European Stage IV / US Tier 4 Final standards are achieved using a selective catalytic reduction (SCR) system.
This one-can solution is sufficiently compact to be housed within the exhaust silencer, located under the engine hood where it is protected from the weather, mud and dust. Thanks to the EcoMAX engine's combustion efficiency, there is no need for a costly particulate filter with its added servicing requirements.
Industrial DualTech VT transmission
The new JCB Industrial DualTech VT transmission exploits the power and economy potential of the JCB EcoMAX T4 Final engine with hydrostatic and powershift drive systems, using proven components uniquely combined for the first time in a single housing. The two modules work in harmony, seamlessly and automatically, to provide easy driving characteristics that can be fine-tuned to optimise driving comfort and performance for different applications.
The advanced hardware and control calibration for the Industrial DualTech VT transmission were developed in-house by JCB engineers and the transmission is now being produced on a new assembly line at JCB Transmissions in Wrexham, North Wales, where most of the powershift and synchromesh transmissions, transfer gearboxes and axles used in JCB machines are designed, engineered and manufactured.
The hydrostatic drive module of the Industrial DualTech VT transmission uses an electronically-controlled hydraulic pump and motor combination to provide fast response, fine speed adjustment and infinitely variable working speeds up to 19kph. Unlike hydrostatic transmissions in other telescopic handlers, which must handle power delivery from zero to top speed, the hydrostatic module in Industrial DualTech VT is optimised for low-speed response and controllability. As a result, it is quiet and smooth, as well as responsive and power-efficient.
In Drive mode, pressing the accelerator pedal influences both hydrostatic output and engine speed, with the control electronics balancing the two according to the driver's demands. Precision inching is available through the brake pedal – initial movement progressively disengages hydrostatic drive, giving the operator total control when pushing into a stockpile with no wear and tear on the brakes.
Engaging Flexi mode, by pressing and holding the transmission down-shift button, allows engine speed and ground speed to be controlled independently for the first time on a full-size Loadall.
An electronic hand throttle is used to select pre-set engine speeds or to make adjustments in 100rpm increments. A dial adjusts maximum speed available from the hydrostatic drive between virtually zero and 19kph. The Flexi mode can be exploited for bulk handling and loading operations by setting the engine speed for optimum boom hydraulics performance, leaving the operator to regulate the handler's ground speed using the accelerator pedal and focus on steering and boom operation.
Adjusting a speed-regulating dial enables the operator to limit hydrostatic drive top speed and so optimise driving characteristics for short loading cycles and confined locations – an especially useful feature in a confined waste handling operation. Flexi mode also builds on the Vari-Speed feature of the fully hydrostatic JCB 525-60 compact handler to operate an attachment with hydraulic drive – such as a yard sweeper.                                                       
When the Industrial DualTech VT accelerates beyond 19kph (11mph), the Industrial DualTech VT variable transmission automatically switches to its powershift system, where electronically modulated clutch packs make barely noticeable shifts between three mechanical gears. With no torque converter needed, direct drive in each gear makes the most of available torque to deliver quick acceleration, strong climbing ability and the impetus to maintain speed on inclines.
The transmission will skip-shift down to the lowest ratio, ready to pull away after slowing and will short-shift when accelerating with a light load. Also, the transmission can be restricted to gears one, two or three as appropriate for site work. 
Productivity and Economy gains
By optimising the drivetrain to utilise the EcoMAX engine's torque characteristics for different work and travelling situations, the new Industrial DualTech VT transmission complements JCB's expertise in engine and hydraulics performance and efficiency to create a highly productive handler.
Operators can capitalise on this by using the 'power' and 'economy' settings as appropriate – the former allows the transmission to exploit full engine revs and power output in both hydrostatic and powershift drive, while the latter puts a 1,700rpm ceiling on engine revs in working gears, changes the engine's power delivery characteristics and initiates earlier up-shifts to use the least amount of fuel. The 'economy' mode typically reduces fuel consumption by more than 5% across an average telehandler duty cycle.
During more than 50,000 hours of customer evaluation, JCB LiveLink telematics data recorded average fuel consumption of just 7.1 litres/hr – significantly lower than the best competitor claims for fuel economy. Side-by-side comparisons have also revealed an 8.5% productivity advantage across an average work duty cycle, as well as a 16% advantage when towing and a 25% higher productivity figure when handling.
Tim Burnhope added: "The Industrial DualTech VT transmission is a prime example of JCB's innovation and engineering strengths coming together to create the best of both worlds. These Industrial DualTech VT machines bring new levels of productivity, performance, control, refinement, fuel efficiency and positive operator experience to the Loadall – the World's Number One telescopic handler." 
Latest News From Scot JCB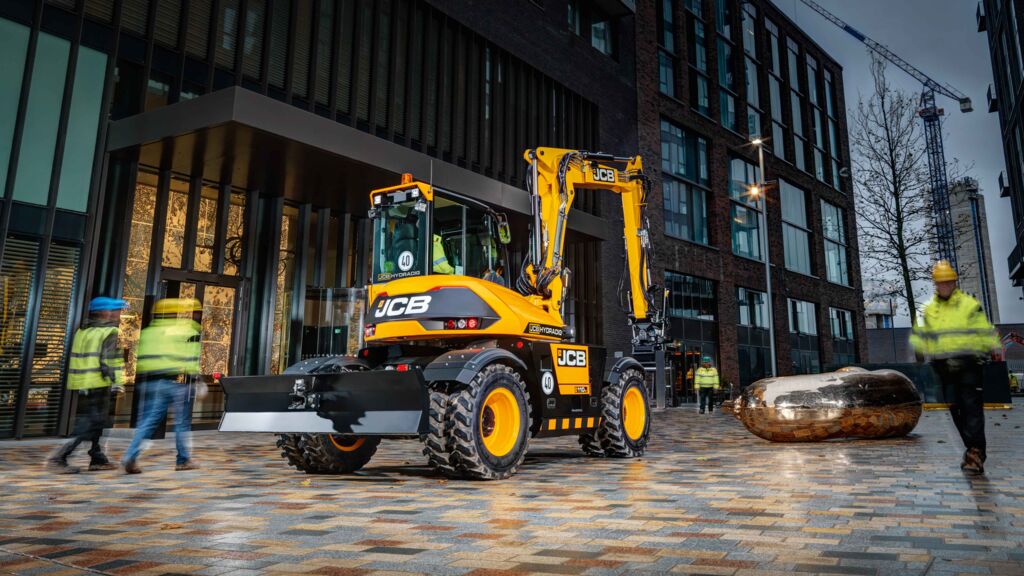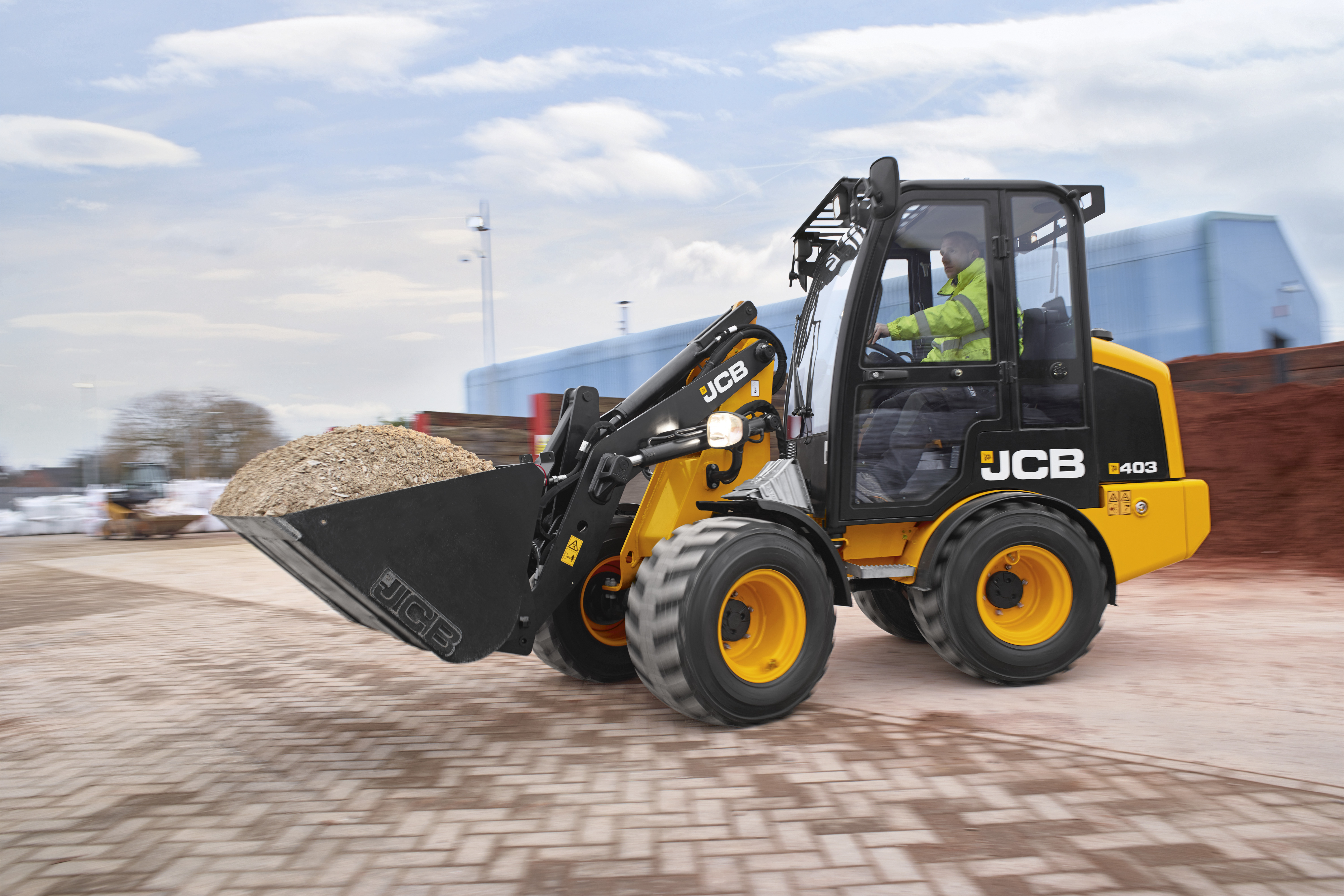 Meet Our New Starts from March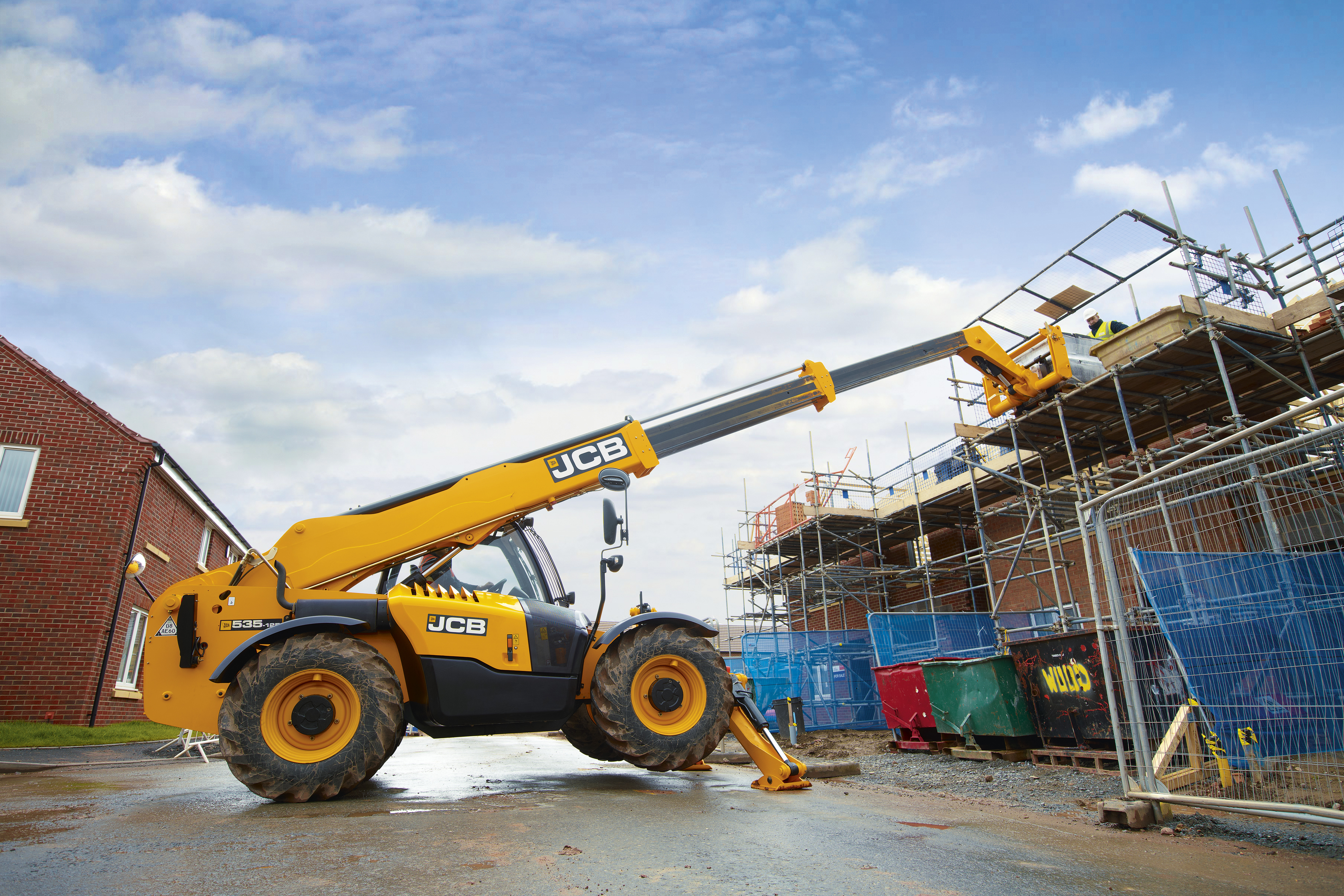 Meet our newest team members from February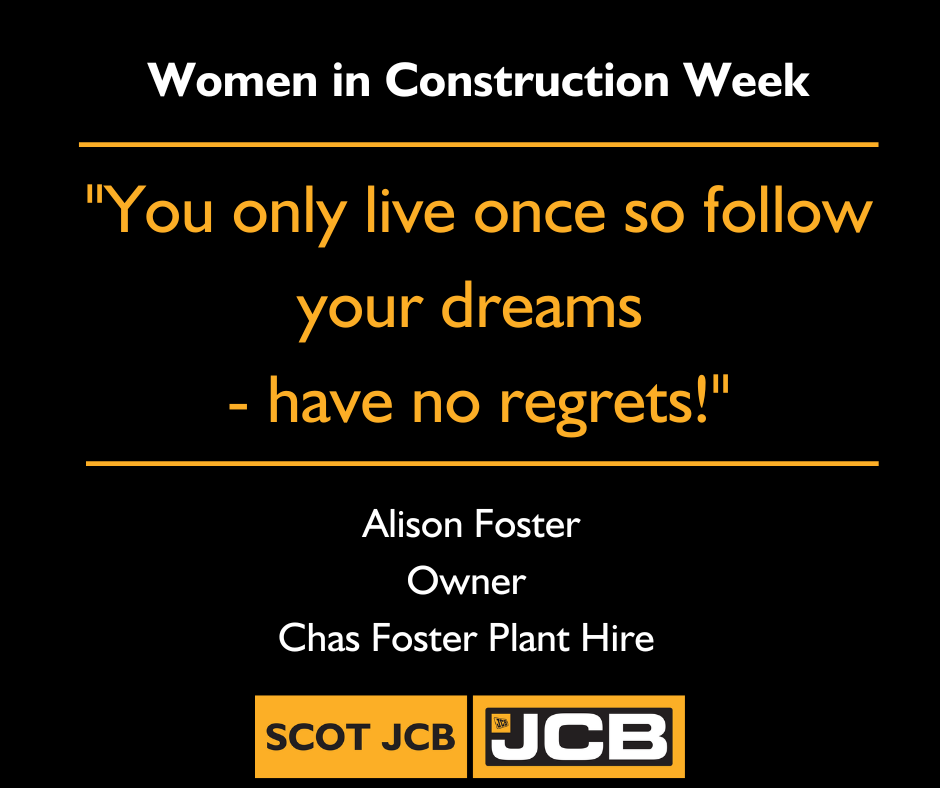 Meet Alison Foster - Women in Construction Week 2023
Meet Jane Nicolson - Women in Construction Week 2023
The Scot JCB Family