Scot JCB @ Royal Highland Show 2017 – Agricultural - Avenue R
---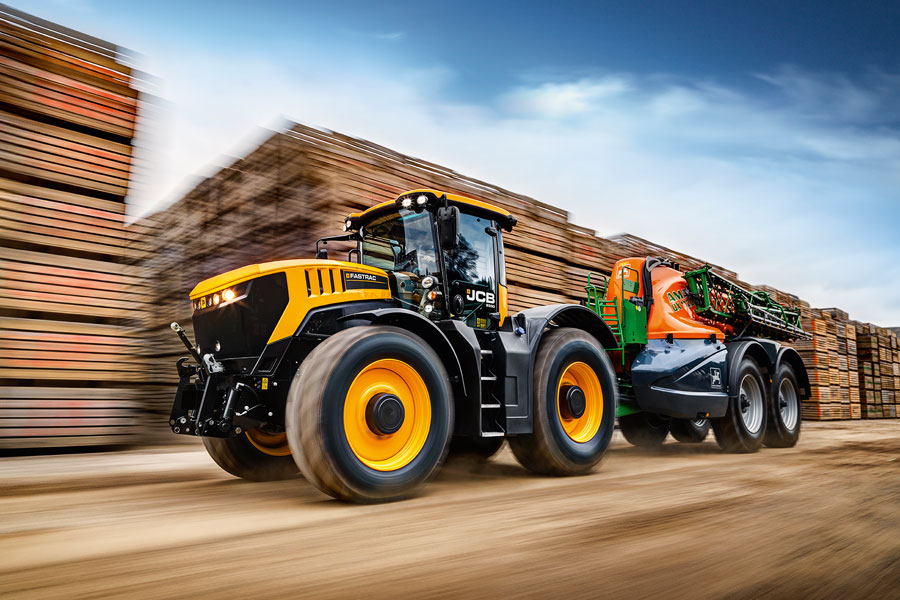 NEW MODELS SHOWCASED BY SCOT JCB & KLH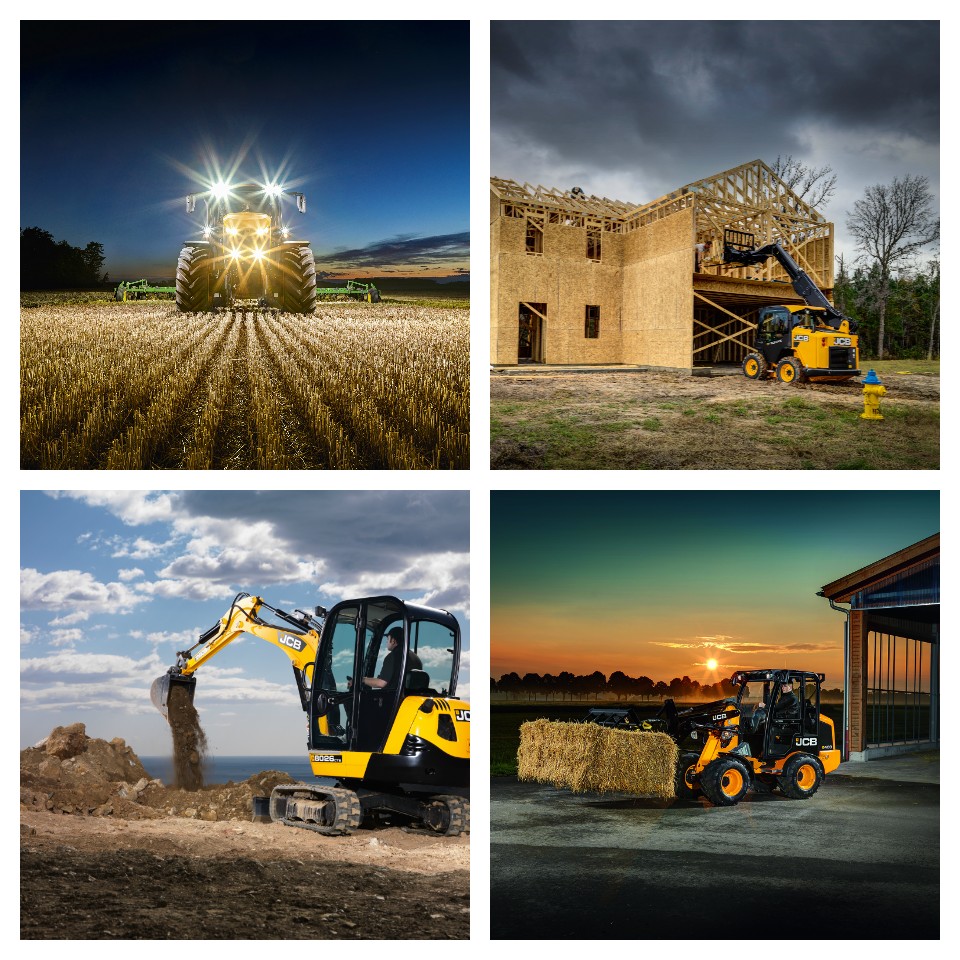 At the Royal Highland Show, Scot JCB will display a series of brand new machines from JCB's purpose built range of equipment for the farming industry. Scot JCB will be joined by Kelso & Lothian Harvesters which will showcase its extensive range of cutting edge agricultural equipment.
Standing out will be the eye-catching, silver-painted version of JCB's 4220 Fastrac model. Only 25 of these limited edition machines were built to celebrate a quarter of a century of JCB's high-speed tractor manufacturer. The final one of these off the production line will make an appearance at RHS before it is delivered to Scot JCB customer – Kearton Farms, Wyse Hill Farm, Barnard Castle, County Durham.
The JCB Fastrac 4220 itself is a new high productivity tractor with seamless control, faster operating speeds, multiple implement mounting points and unique all-round self-levelling suspension. The design builds on JCB's vast experience in developing the unique JCB Fastrac features and capabilities, which include: equal sized wheels, 50:50 weight distribution and 4-wheel disc braking with ABS.
Making its first appearance in Scotland is the brand new 6-metre JCB 536-60 AGRI Pro telescopic handler. By combining the superior high-speed efficiency and towing ability of a JCB Powershift transmission with the low-speed control advantages of hydrostatic drive, the AGRI Pro's unique JCB DualTech VT provides the best of both worlds for operators who want maximum efficiency and productivity across a wide range of applications. This revolutionary transmission is now brought to a new model with a lift capacity of 3,600kg to a full height of 6.2m. The model shown has been purchased by Scot JCB customer – H & M Connell of Minsca, Waterbeck, Lockerbie.
The 8330 JCB Fastrac displayed on the Scot JCB stand at RHS has been sold to Robert Johnston, Gillfoot Farm, Sountherness, Dumfrieshire and is part of JCB's powerful new 8000 series of tractors. Powered by a Tier 4F-compliant engine it delivers up to 14 per cent more power, up to 10 per cent more torque and benefits from a new high-speed approved hydrostatic steering system. The new 8330 also features distinctive styling and benefits from the new JCB Command Plus cab.
Another ground-breaking innovation is the world's first skid steer with a telescopic boom - the JCB Teleskid. It is a revolutionary new product that can reach 60% further forward than any other skid steer on the market and becomes the only skid steer in the world that can dig below its chassis to an unparalleled depth of around one metre. In addition, this innovative new machine can reach 8% higher than any other skid steer.
With products now available from and supported by Scot JCB, the equipment dealer will also introduce models from the newly launched JCB Access business - including several of it all new electric scissor lifts.
Completing the line-up is a series of further models from JCB's extensive construction and agricultural ranges, including: the 403 compact wheeled loading shovel, 8018 and 8026 mini excavators, 535-60 Loadall telescopic handler and the JCB Teletruk.
Scot JCB has supplied and serviced JCB machinery for over 50 years, growing into a highly specialised machinery distribution company operating through a network of twelve branches from Muir of Ord north of Inverness, to Carnforth in Lancashire. It supplies the complete JCB agricultural range including tractors, telescopic handlers, wheeled loaders and skid steers.
KELSO & LOTHIAN HARVESTERS
Now part of the Scot JCB Group, Kelso & Lothian Harvesters will also be exhibiting at the Royal Highland Show. The company will display the latest materials handling machinery, agricultural and ground care tractors, bailers, tillage equipment, mixer wagons and trailers from leading manufacturers including JCB, Valtra, McHale, Pottinger, BVL, Rolland and Western.
Highlights will include the Rolland ROLVAN 59 Cattle trailer which features hydraulic lowering bed, flexible sliding gate configuration and a 50mm rubber impregnated floor mat, the McHale V660 high-density, variable chamber, chopper baler and the JCB TM320s which has been custom fitted with a full auto-lube system.
These will be joined by a full line-up of additional equipment including: JCB 4220 Fastrac, Valtra T214V and the N134V with loader and five further McHale models – the R5 handler, 691 handler, 991LBER wrapper, F3100 Front mower and R3100 Rear mower. KLH will also promote the Pottinger Terradisc 3001, Western ABBI H10ART and the BVL Megastar 170 block cutter on its stand.
From its depots at Kelso and Haddington, KLH delivers quality sales, service and parts to customers throughout the Scottish Borders, Lothians and North Northumberland.
Latest News From Scot JCB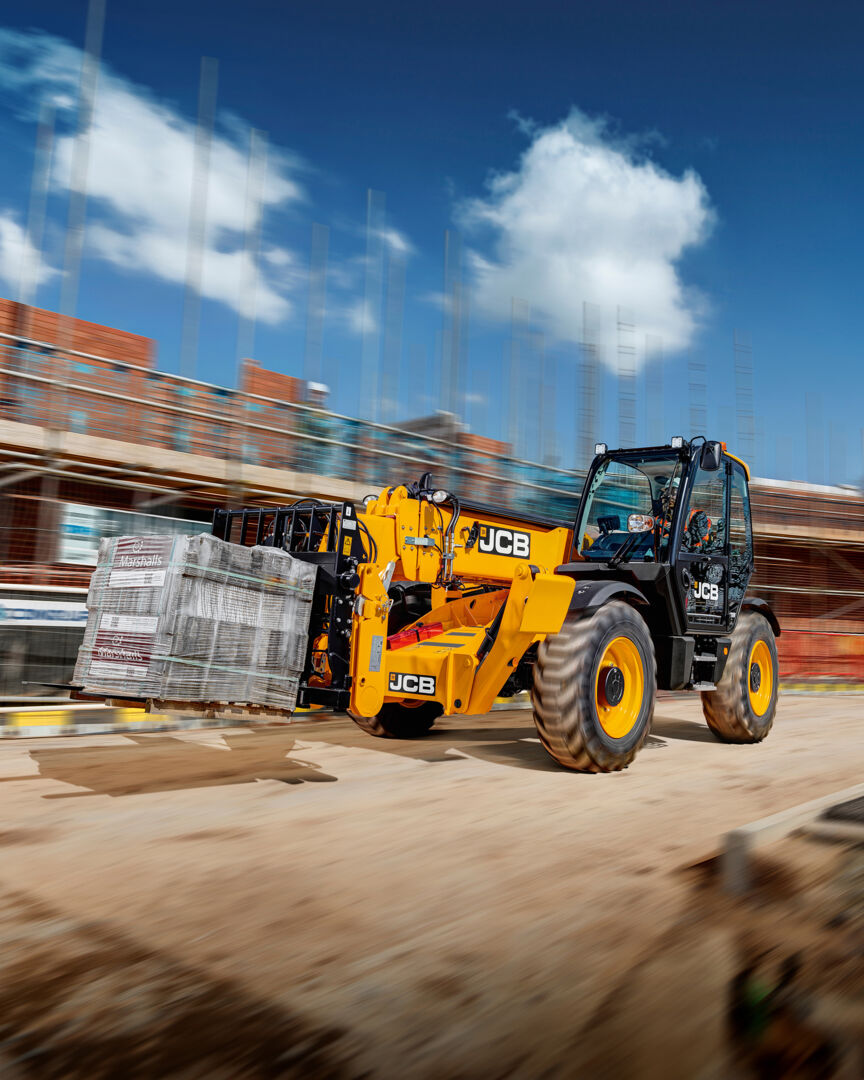 Meet Keith Campbell: Group Used Equipment Sales Manager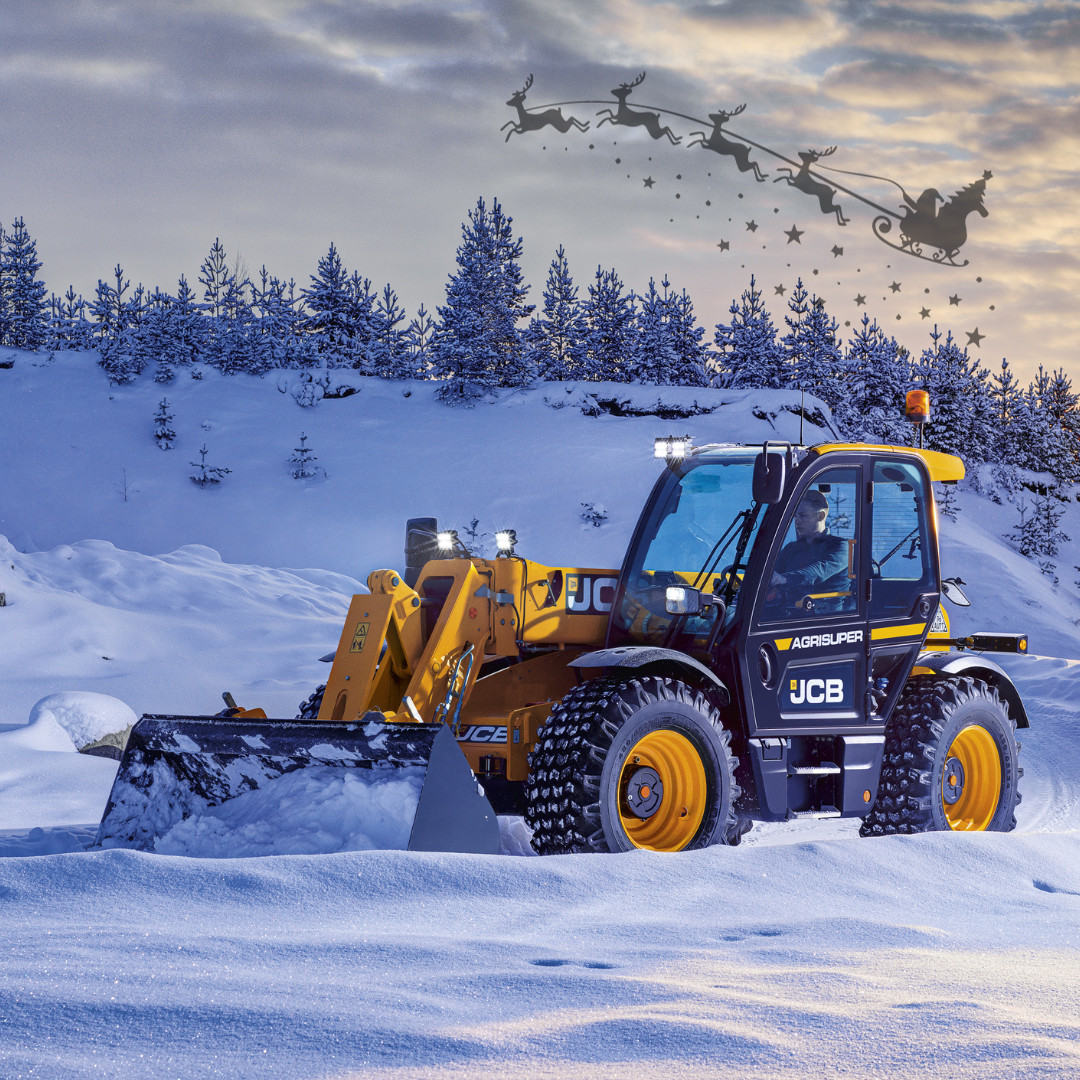 Festive Opening Hours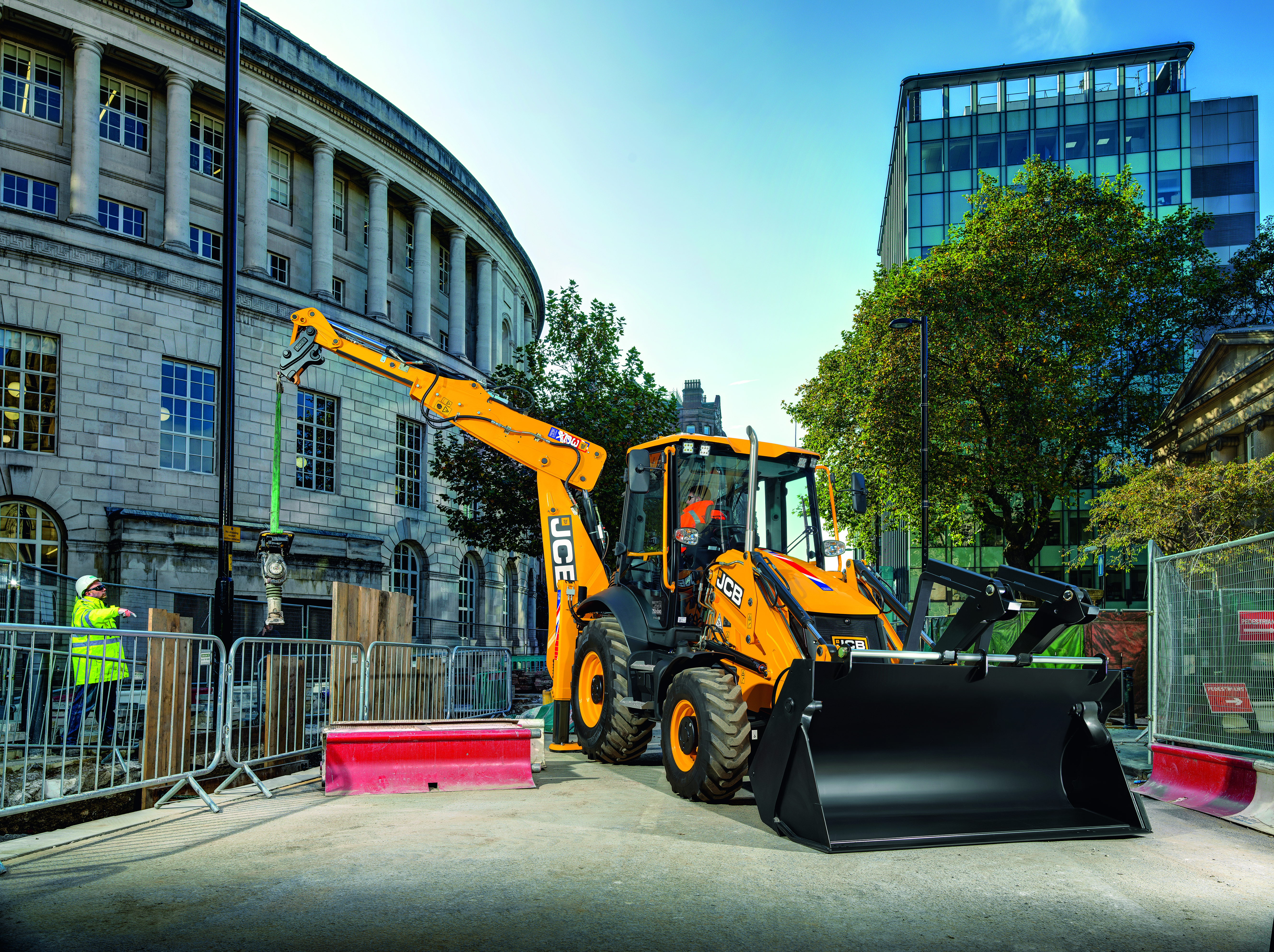 The Ultimate Guide to JCB Backhoe Loaders: Power, Versatility, and Innovation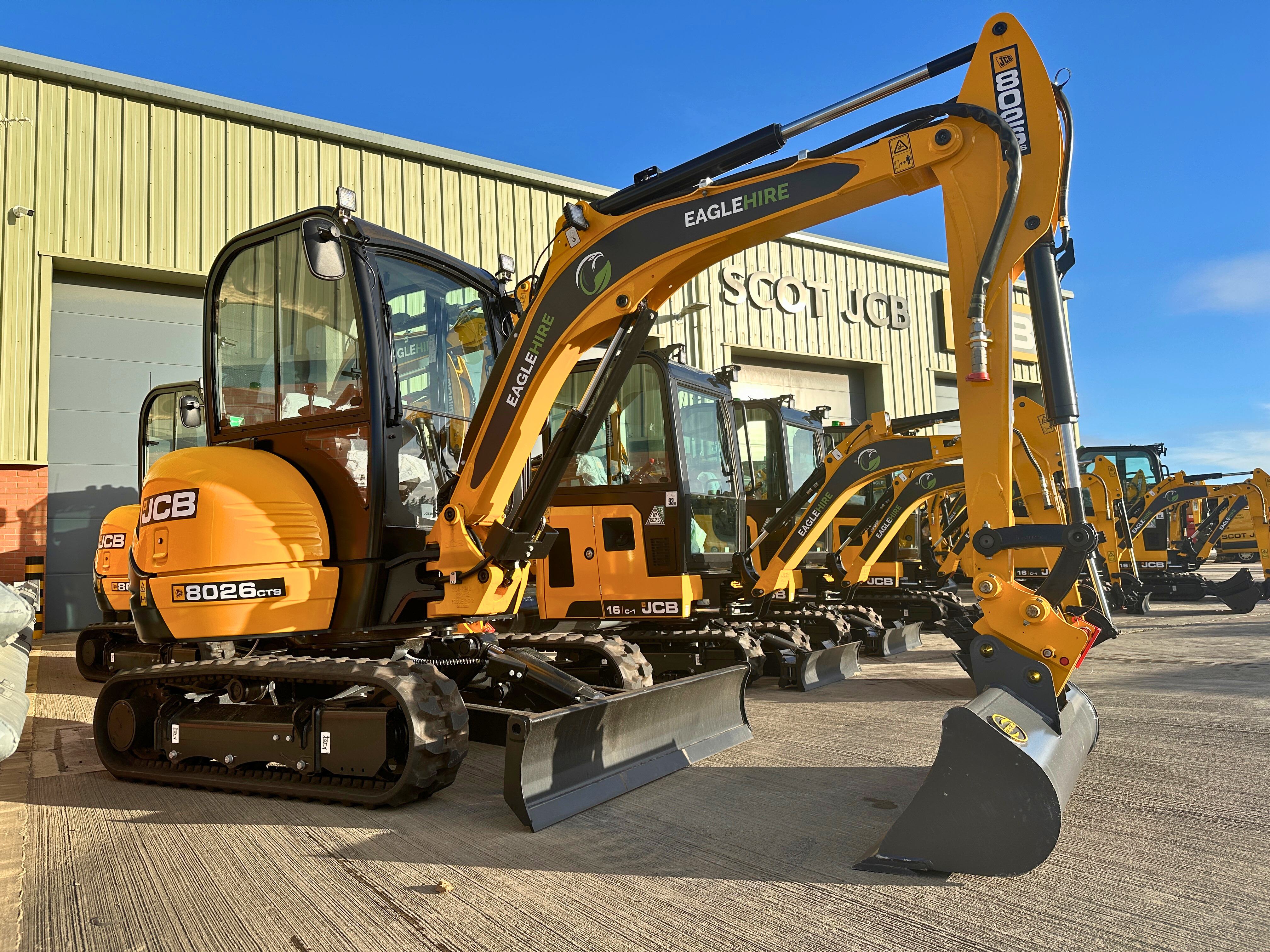 Eagle Hire and Scot JCB 'Make it Happen'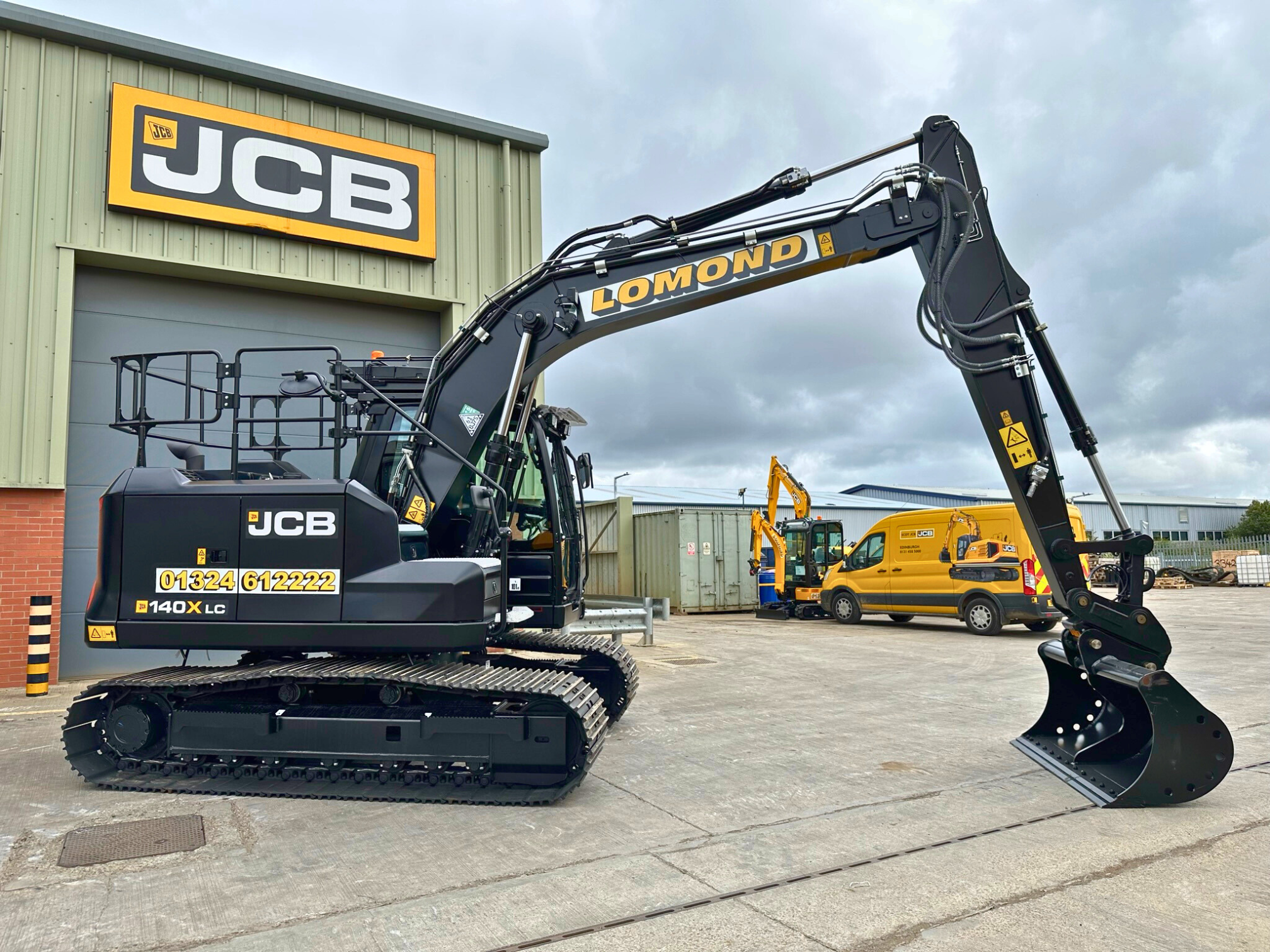 Lomond Plant & Scot JCB, Putting Customers First
Scot JCB Group