"A Great British Product"
---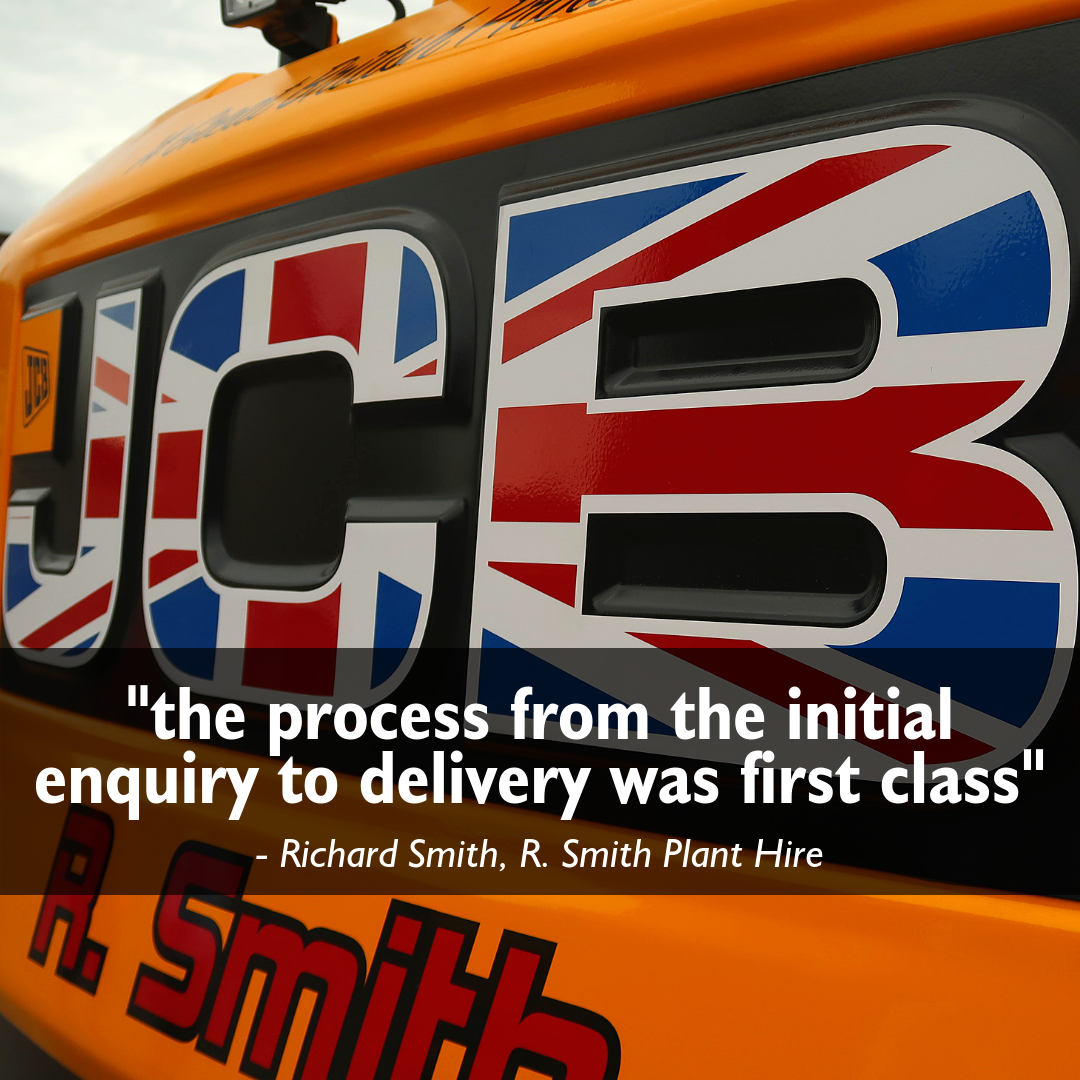 First in Scotland
Scot JCB customer R. Smith Plant Hire recently purchased a brand new JCB 150X HD excavator from our Glasgow Depot – the first of its kind in Scotland. While placing the order, R. Smith Plant Hire opted for a unique, custom design on their new machine and we were happy to oblige!
Unique Design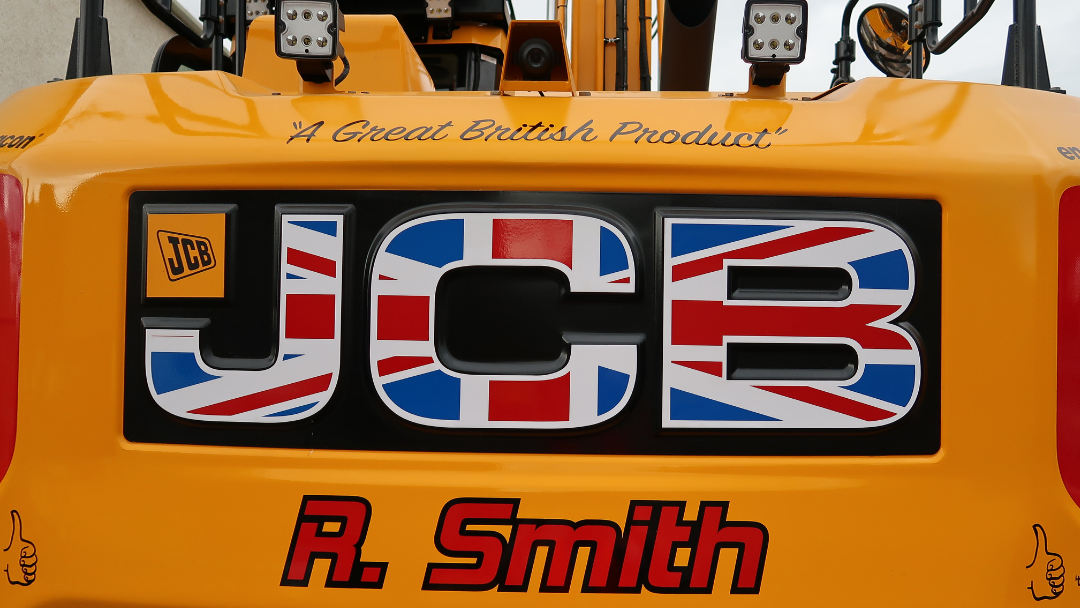 Smith Plant Hire wanted to incorporate the Union Jack into their design because they are proud to support a British manufacturer with such a sought after and innovative product.
Not only does the sign-writing stand out in the daylight, but it was made using a highly reflective material to ensure visibility no matter the time or weather – which is very useful for the unpredictable climate here in Scotland!
Smith Plant Hire is based in Lanark and predominantly work within the housing and landscaping industry. Richard started the business in 2014 when he purchased his first JCB JS130 excavator from Scot JCB which was fitted with an Engcon Rotator at the time of purchase. He decided to add to his fleet last year by purchasing another JCB JS130 from us to deal with his increasing workload.
This year, Richard decided to upgrade his original JS130 to a brand new 150X HD complete with a full spec cab, LED lights, safety rails and a heavy-duty undercarriage. The JCB 150X is the latest in JCB's most advanced excavator range to date. This new 15 tonne machine has over four years of development behind it and thousands of hours of endurance testing.
First Class Service

Andy Gillies, Sales Engineer at Scot JCB said, "It is great to continue working with R. Smith Plant Hire and we look forward to working with him again."
Richard from R. Smith Plant Hire said, "I wanted to purchase this JCB to support a British manufacturer with great products and use a dealer with exemplary customer service." He added, "the process from the initial enquiry to delivery was first class and the customer experience I have received in the past from Scot JCB was a major factor in my purchase decision!"
Scot JCB would like to thank R. Smith Plant Hire for working with us on this exciting project and for his creativity.

If you are interested in learning more about the JCB X Series products contact us today.
Latest News From Scot JCB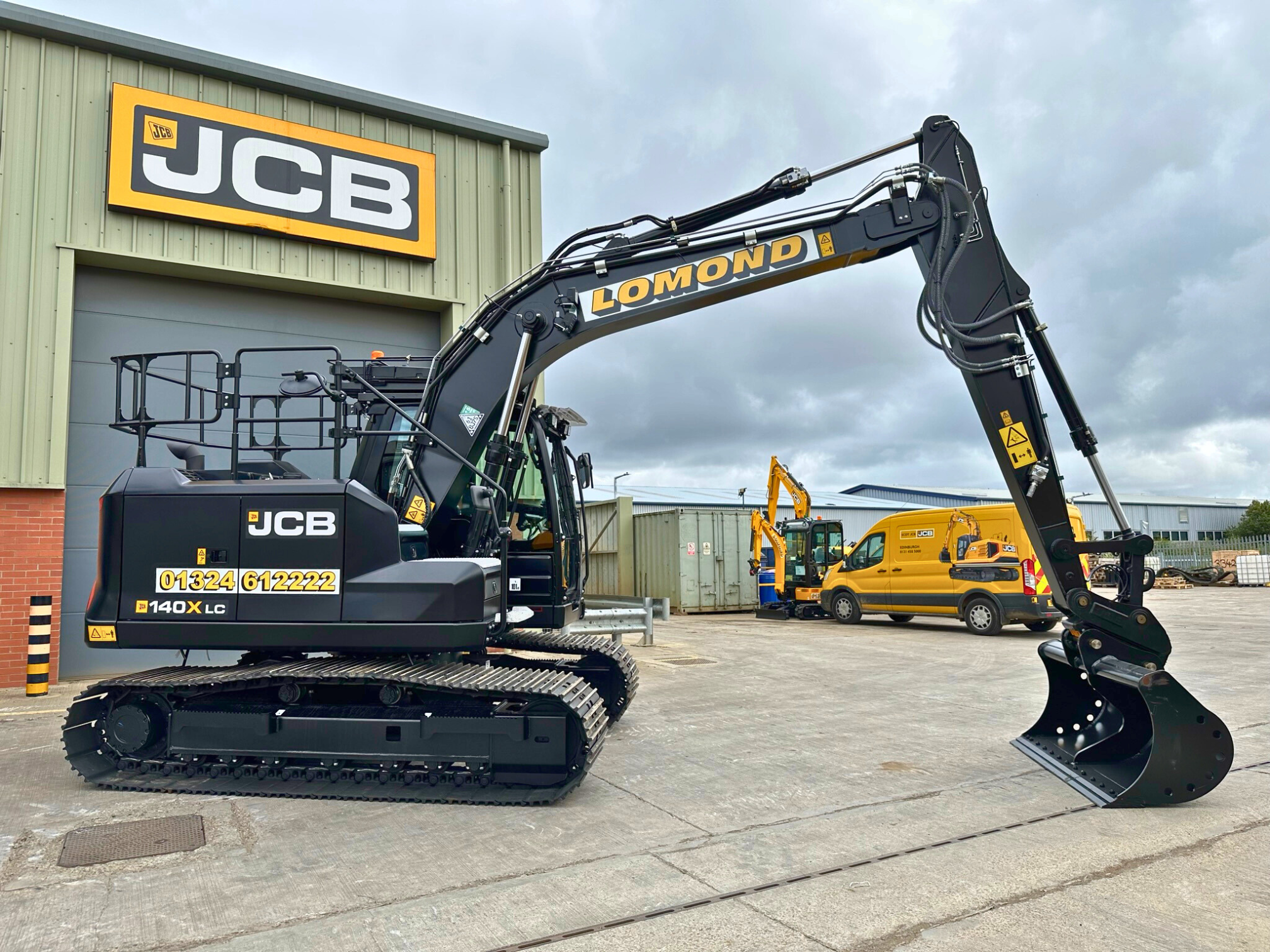 Lomond Plant & Scot JCB, Putting Customers First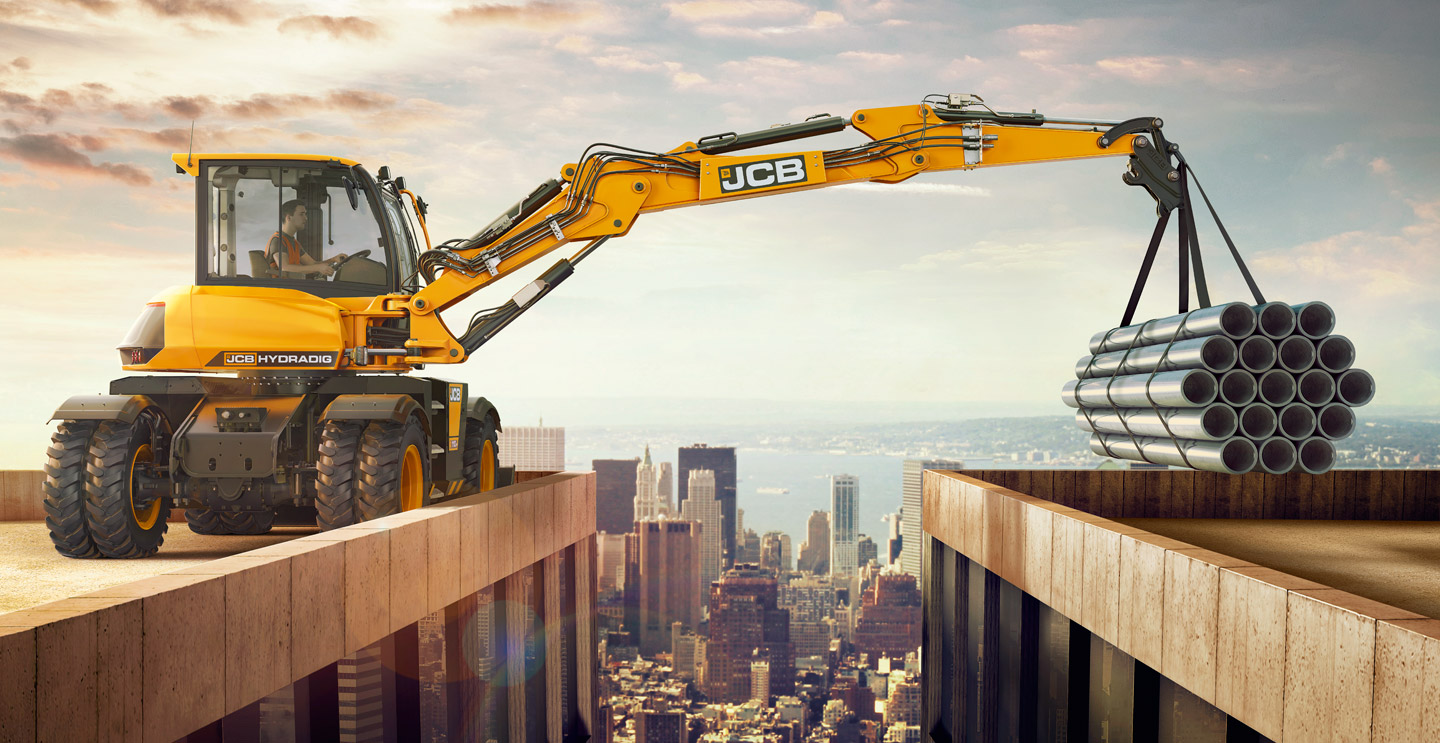 Meet our newest recruits!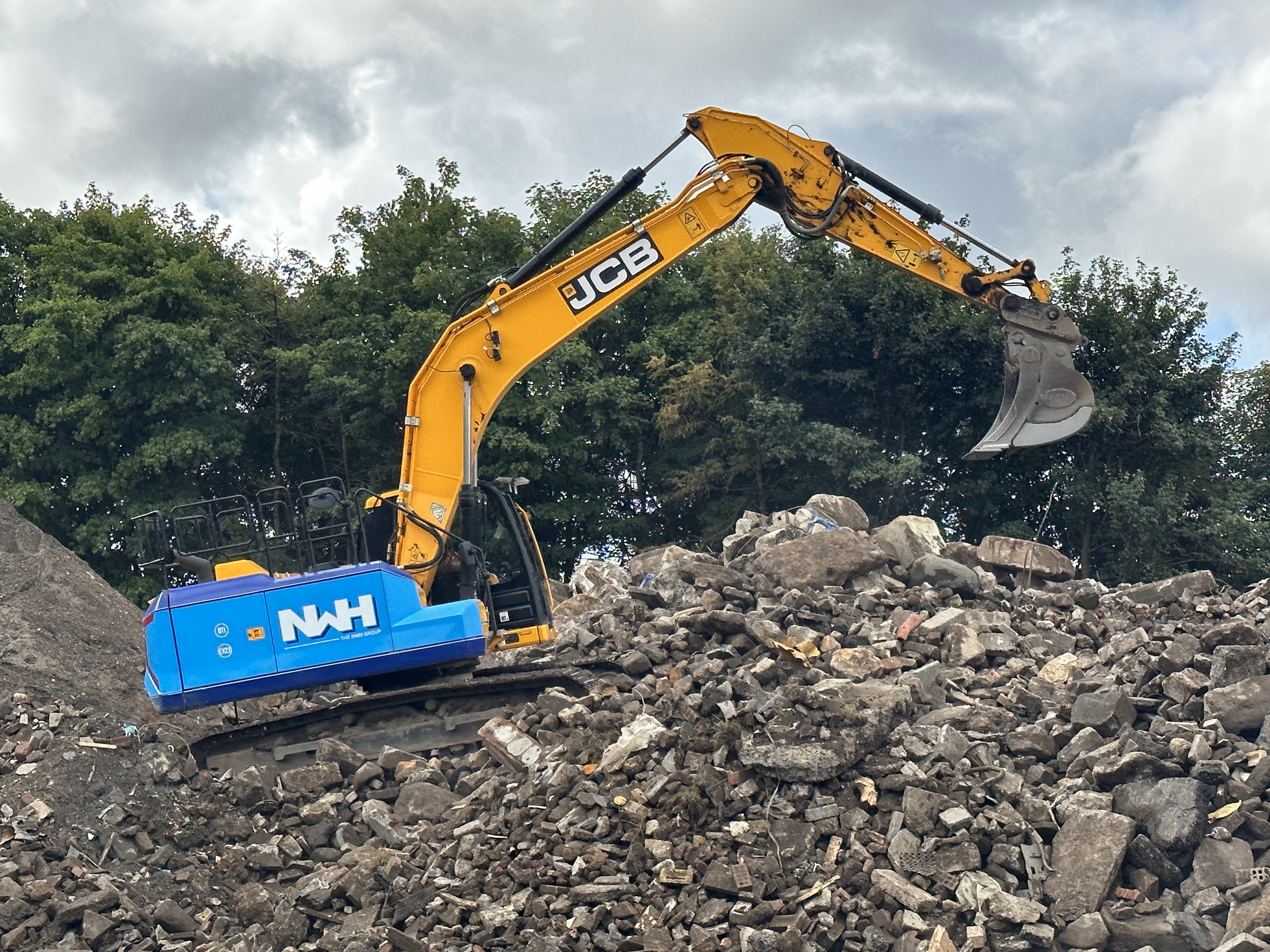 Scot JCB – More Than Just Machinery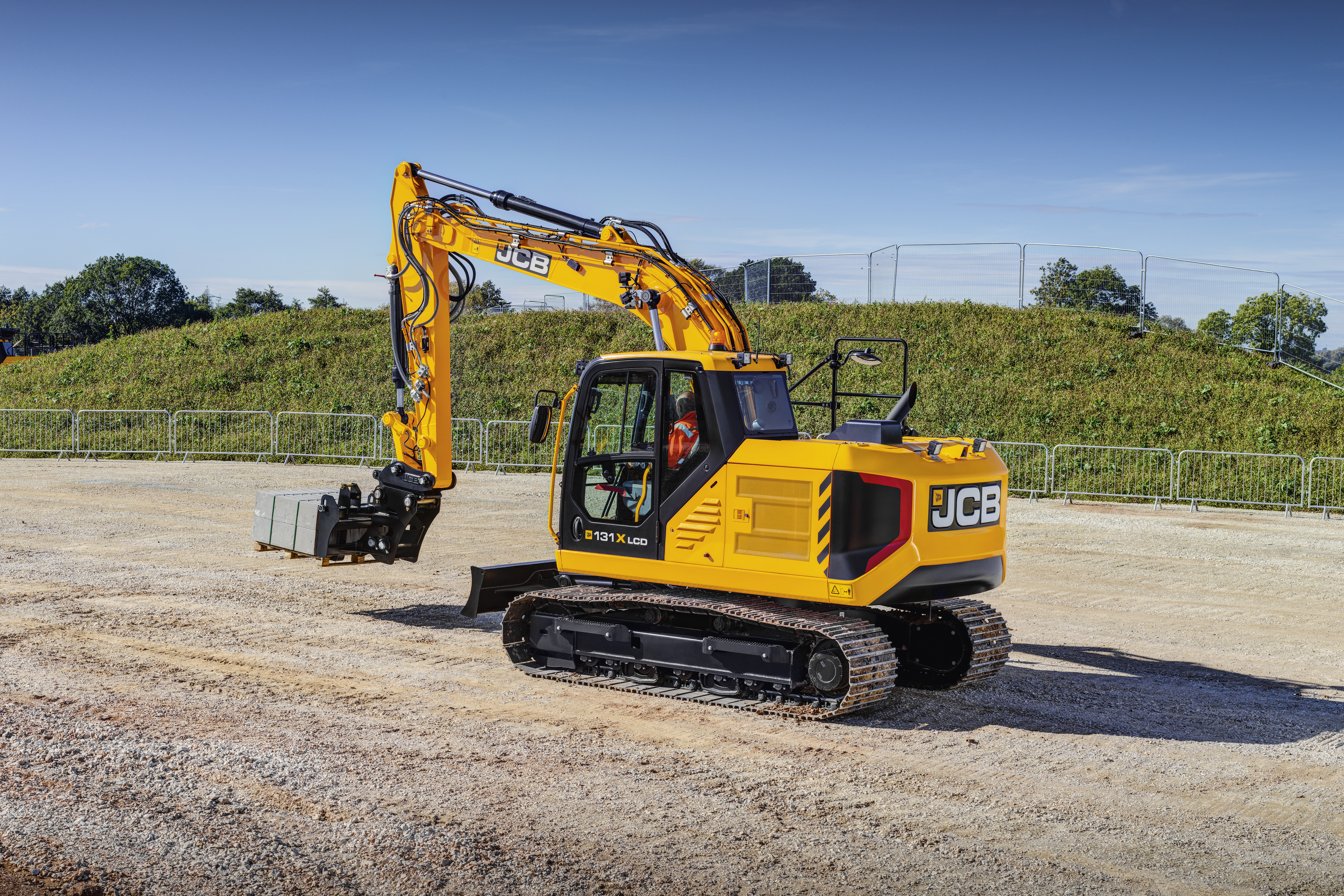 Meet our newest recruits!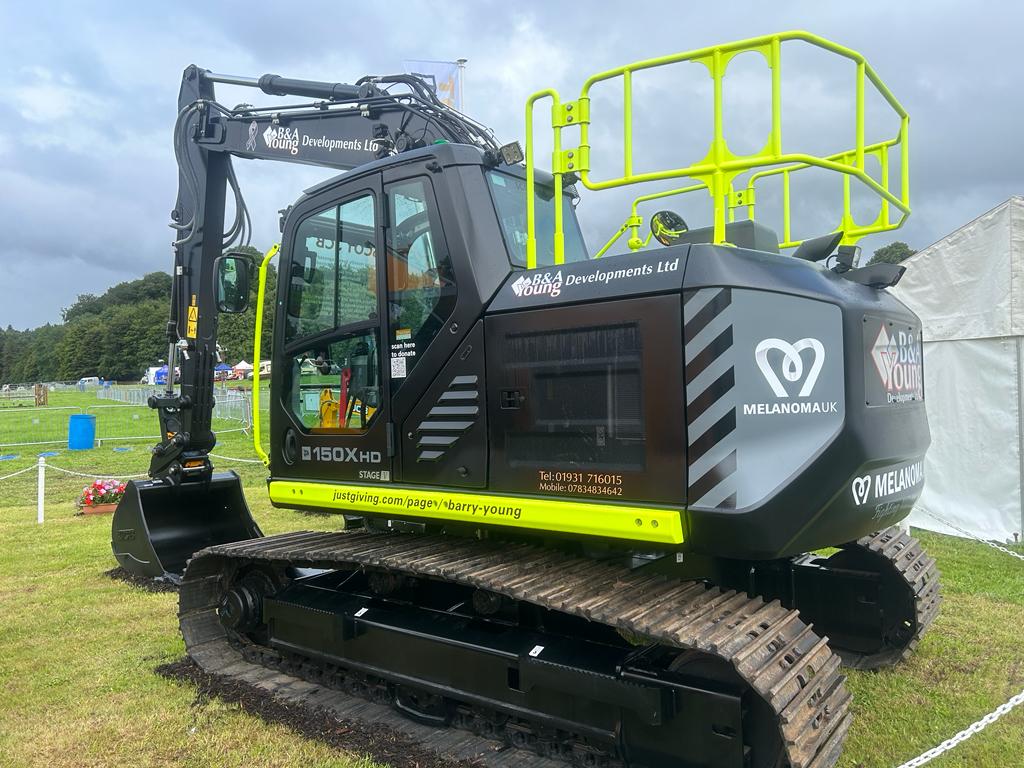 An Extraordinary JCB 150X Helps Raise Awareness for Melanoma UK.
Scot JCB Group