Scot JCB plays Charity Football Tournament in aid of Glasgow Children's Hospital
---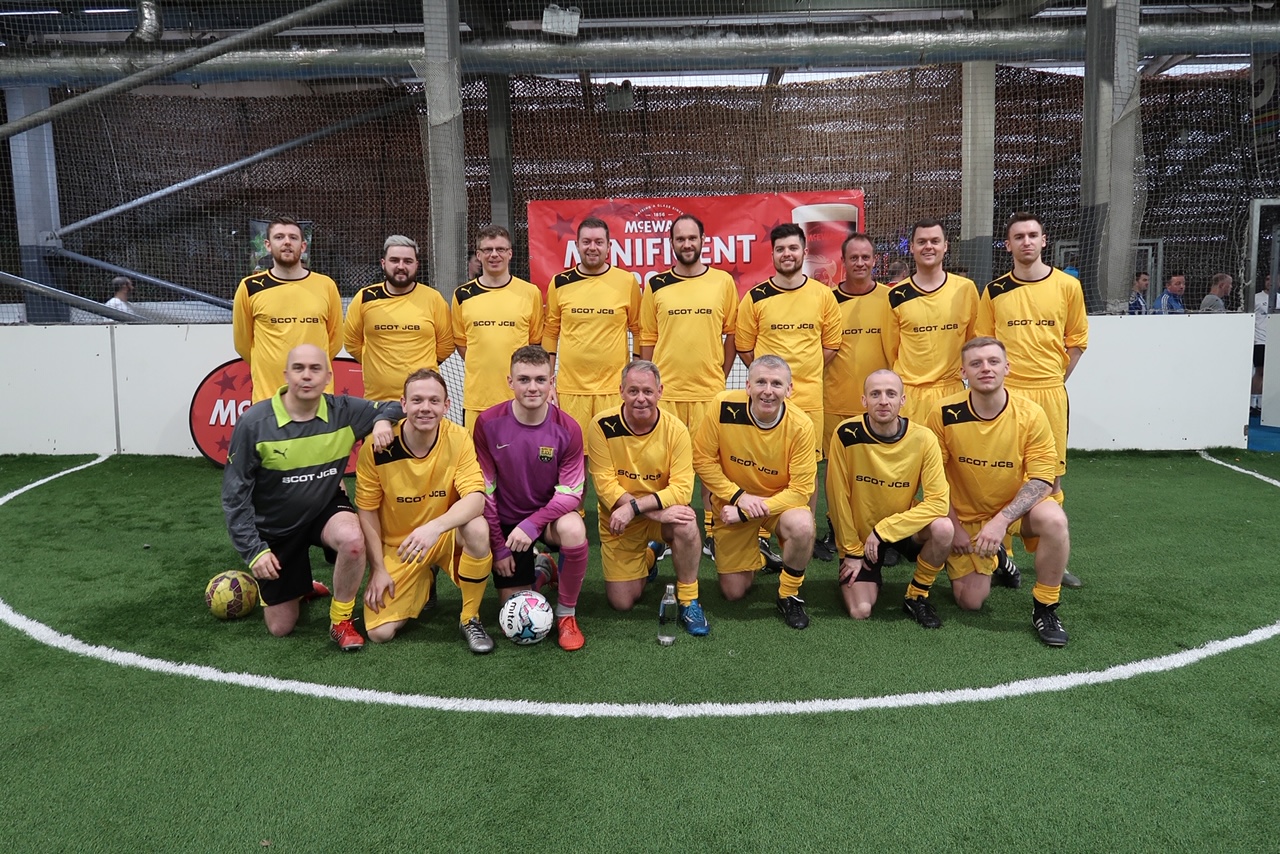 On Thursday the 28th November 2019, staff members from the Scot JCB Glasgow depot, along with various other companies, took part in the Business Fives event as they battled to become the new Glasgow champions of five-a-side football all in aid of a good cause.
Business Fives are a charitable organisation based in Edinburgh whose mission is to have a positive impact on local communities by encouraging teamwork, corporate responsibility, and networking. Since they began, they have worked with over 800 companies raising over £150,000 for various charities in the process.
The two Scot JCB teams, The Backheel Loaders and The Scot JCBees, comprised of the following players:
The Backheel Loaders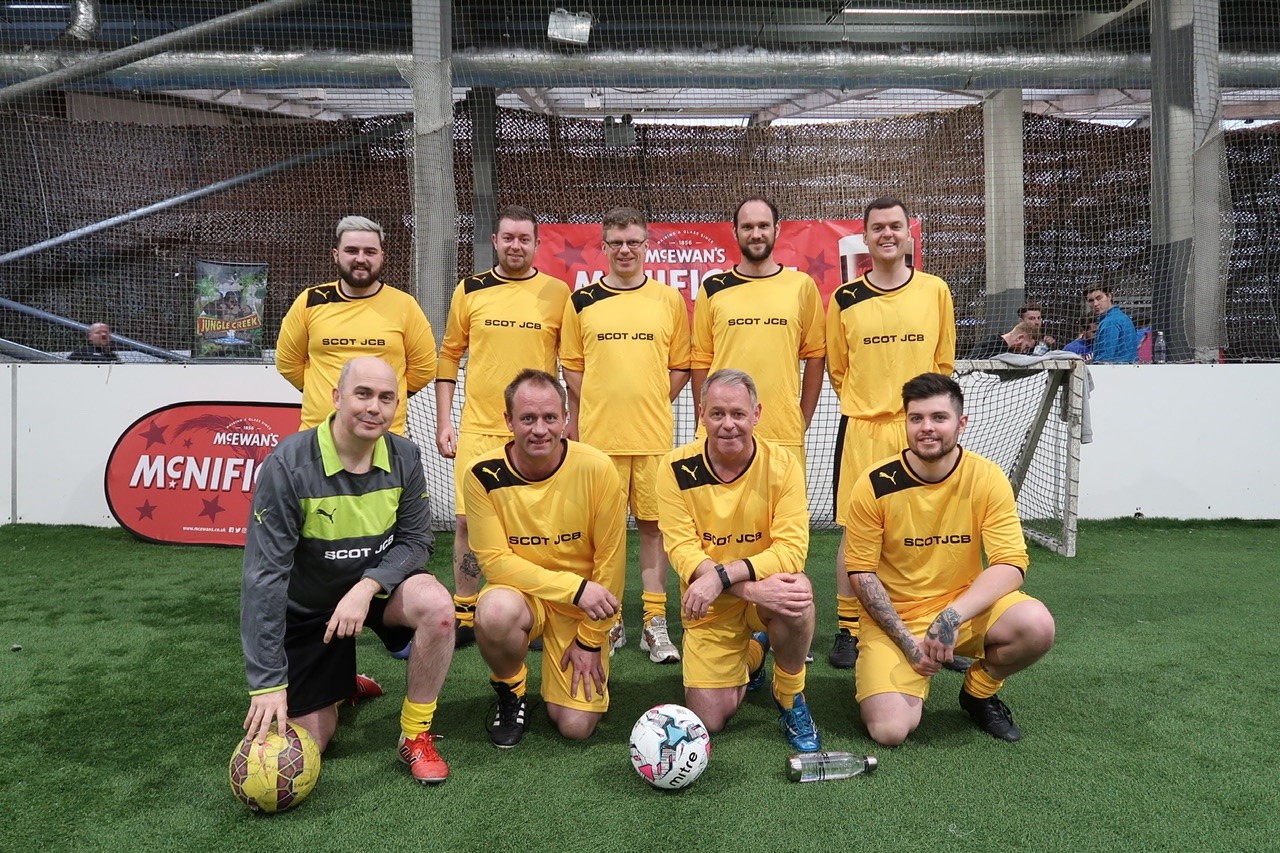 (L-R) Top row: Ben Williamson, Andy Gillies (C), George McKnight, Andy Lyon, Scott Shields. Bottom Row: Scott Jamieson (GK), Robbie Marx, David Stevenson, Craig McFarlane
The Scot JCBees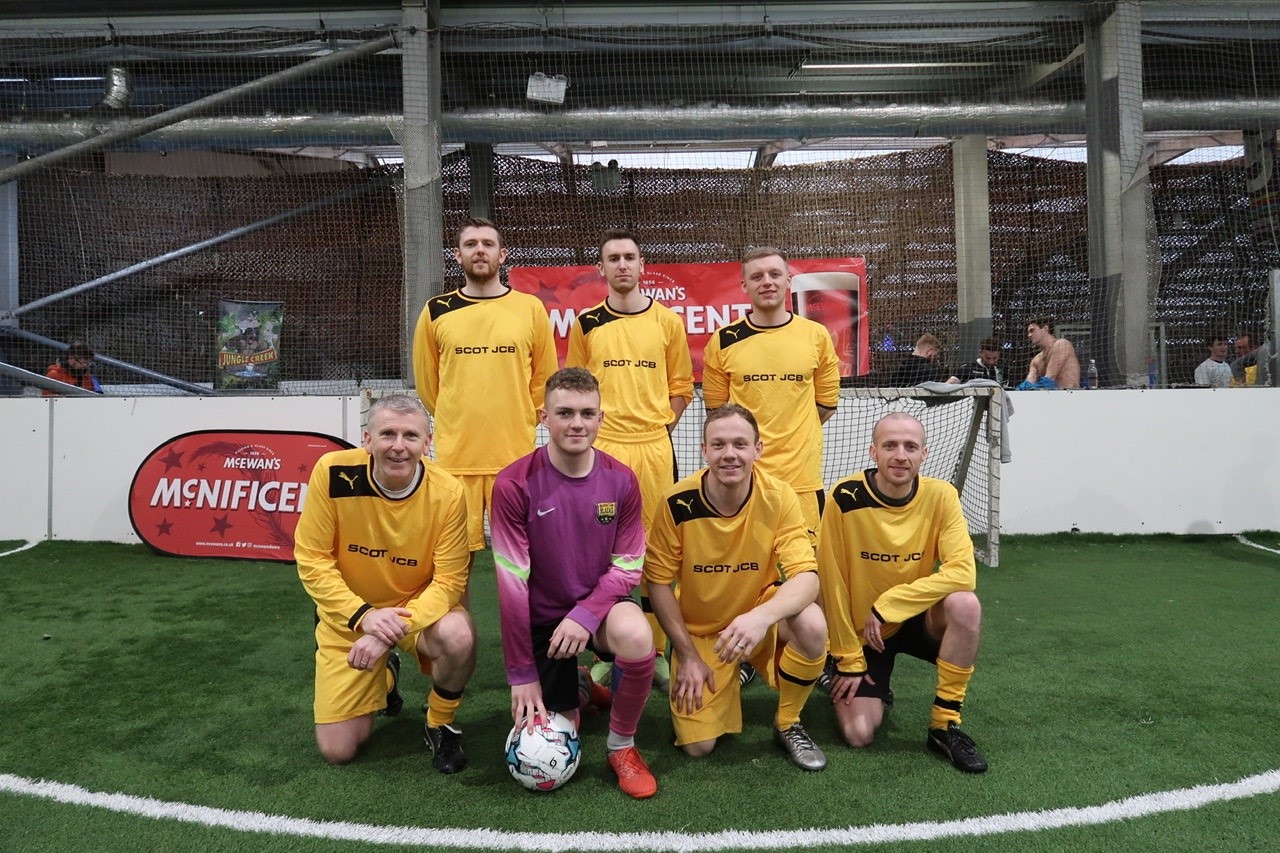 (L-R) Top row: Ross Foley, Stephen Hamilton, Connor Stirling. Bottom row: Tommy Foley (C), Lewis Buchanan (GK), Steven Nash, Steven Reid
The Backheel Loaders went head to head with Siemens for the first match of the day. Engineer Ben Williamson was on the goals meanwhile JCB Demonstrator Andy Lyon defended the net.
Meanwhile, The Scot JCBees played GAP Group, among other teams, which saw them through to the final! Here is Central Invoicer, Ross Foley, during one of their victorious games.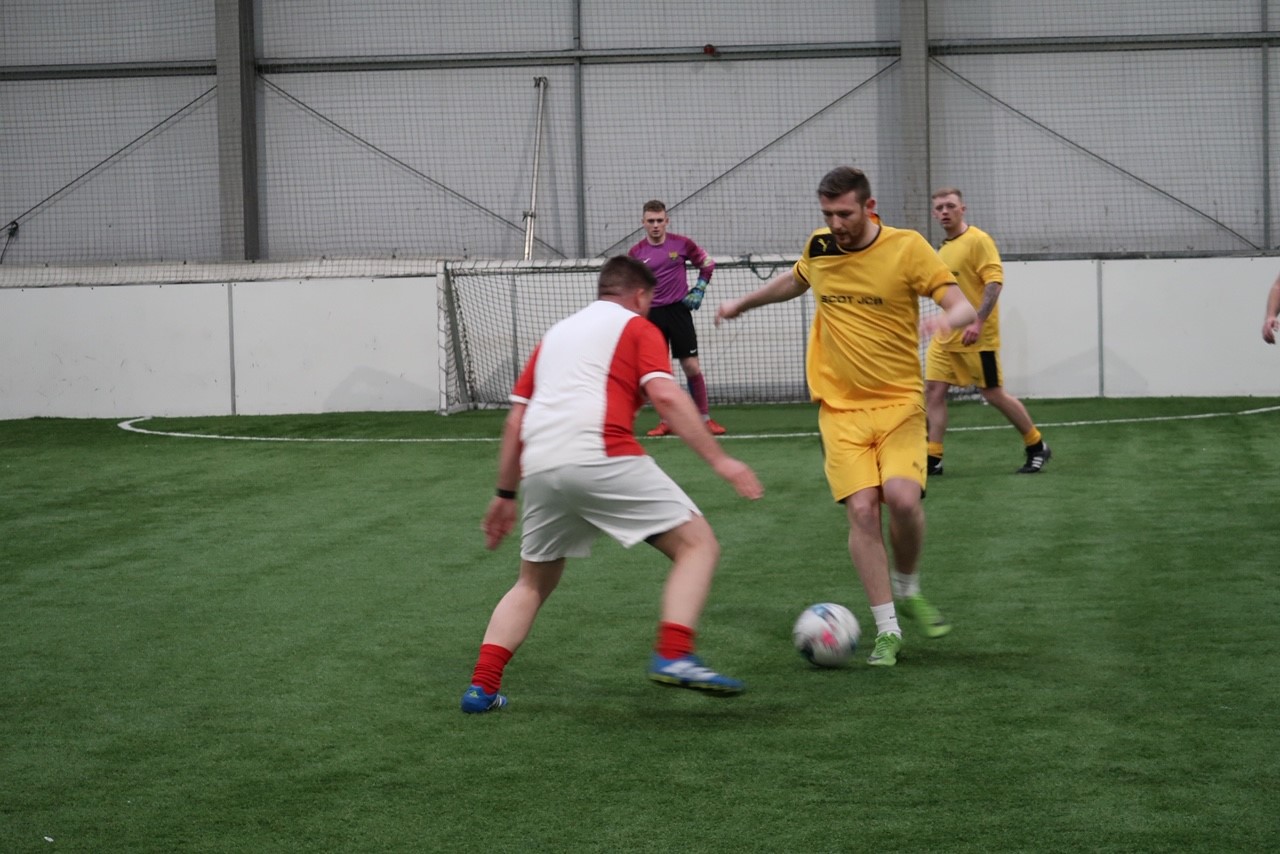 As the Scot JCBees soared through to the final, they challenged Mears for the title of Business Fives Glasgow Champions. However, from a steady tie throughout the course of the game, they sadly lost at the last kick of the ball from the opposing team, finishing with a commendable score of 3-2.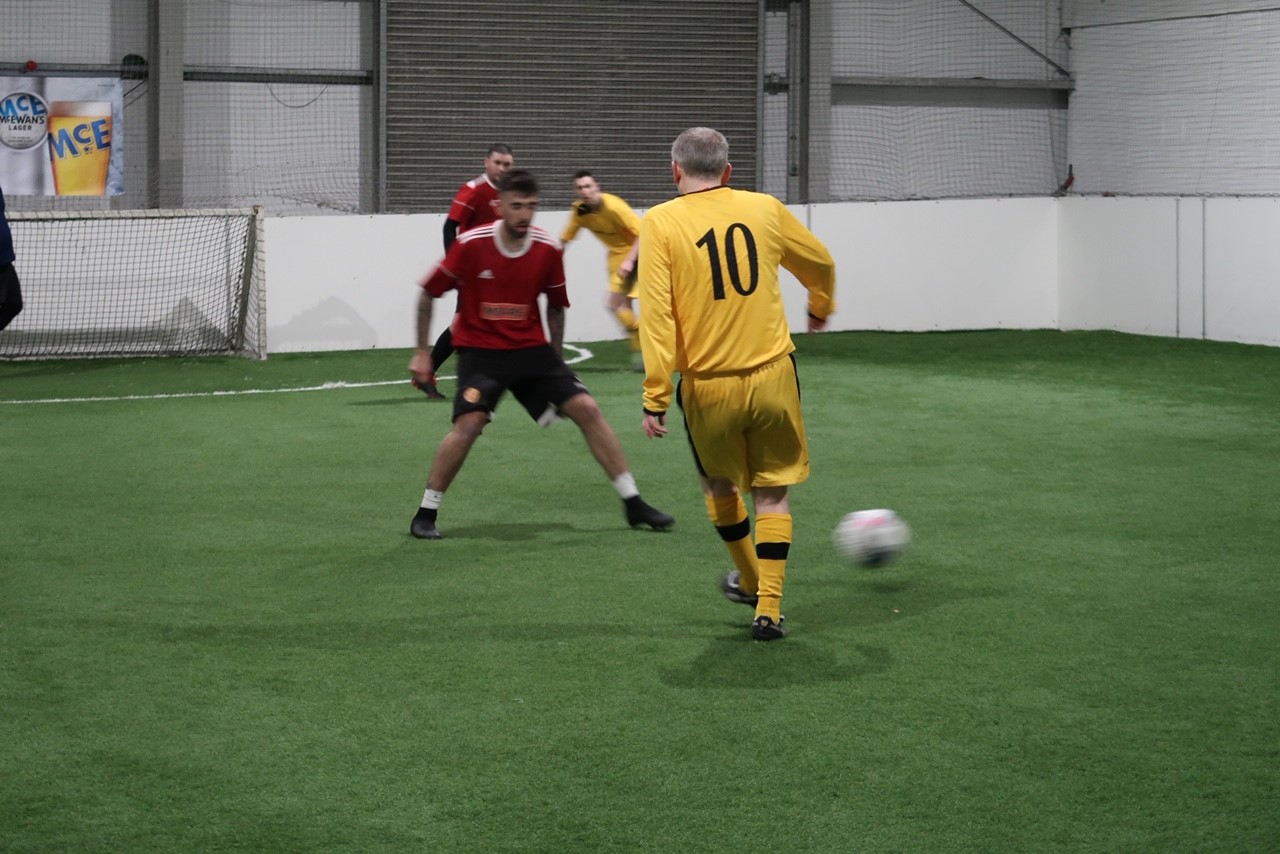 As the day ended with most players nursing their "injuries" with a pint of McEwan's beer, who kindly sponsored the event, we were greeted by past professionals Craig Beattie and Derek Ferguson who both shared their experiences on the pitch as well as some motivational and inspirational anecdotes.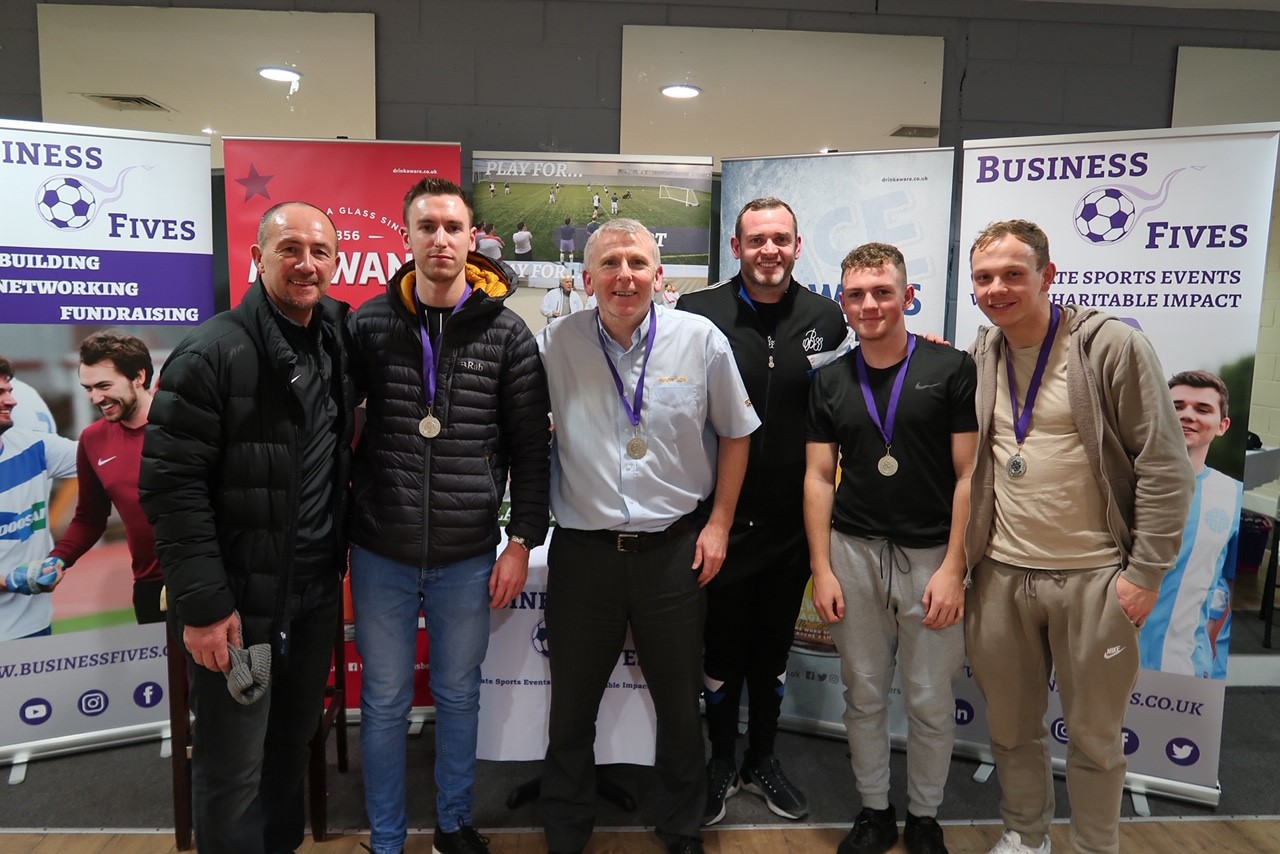 Pictured are the Scot JCBees (minus Ross Foley), alongside Ferguson and Beattie, with their awards for second place. Ross ironically had to dash away early to go to the football! The team will also go on to play for the Glasgow Children's Hospice Charity at the Business Fives National Final. Well done, boys!
"A brilliant, fun day out and thoroughly enjoyed by everyone. The whole day was very well put together. Great to see so many boys from many different departments who probably don't even know each other, coming together and having a laugh", said Tommy Foley, Caption of the Scot JCBees, "Also, some much needed physical activity for most was a bonus! As captain of The Scot JCBees, I'm very proud of my boys for getting to the final of the major competition."
Andy Gillies, Captain of the Backheel Loaders, also shared his thoughts on the day, "As disappointing as it was to miss the final, I think we could all agree that it was a fantastic day for a great cause. We definitely underestimated how difficult it could get, but we gave it our best shot."
Thank you to Business Fives for arranging such a terrific day out for all and for doing a tremendous job for charity.
Latest News From Scot JCB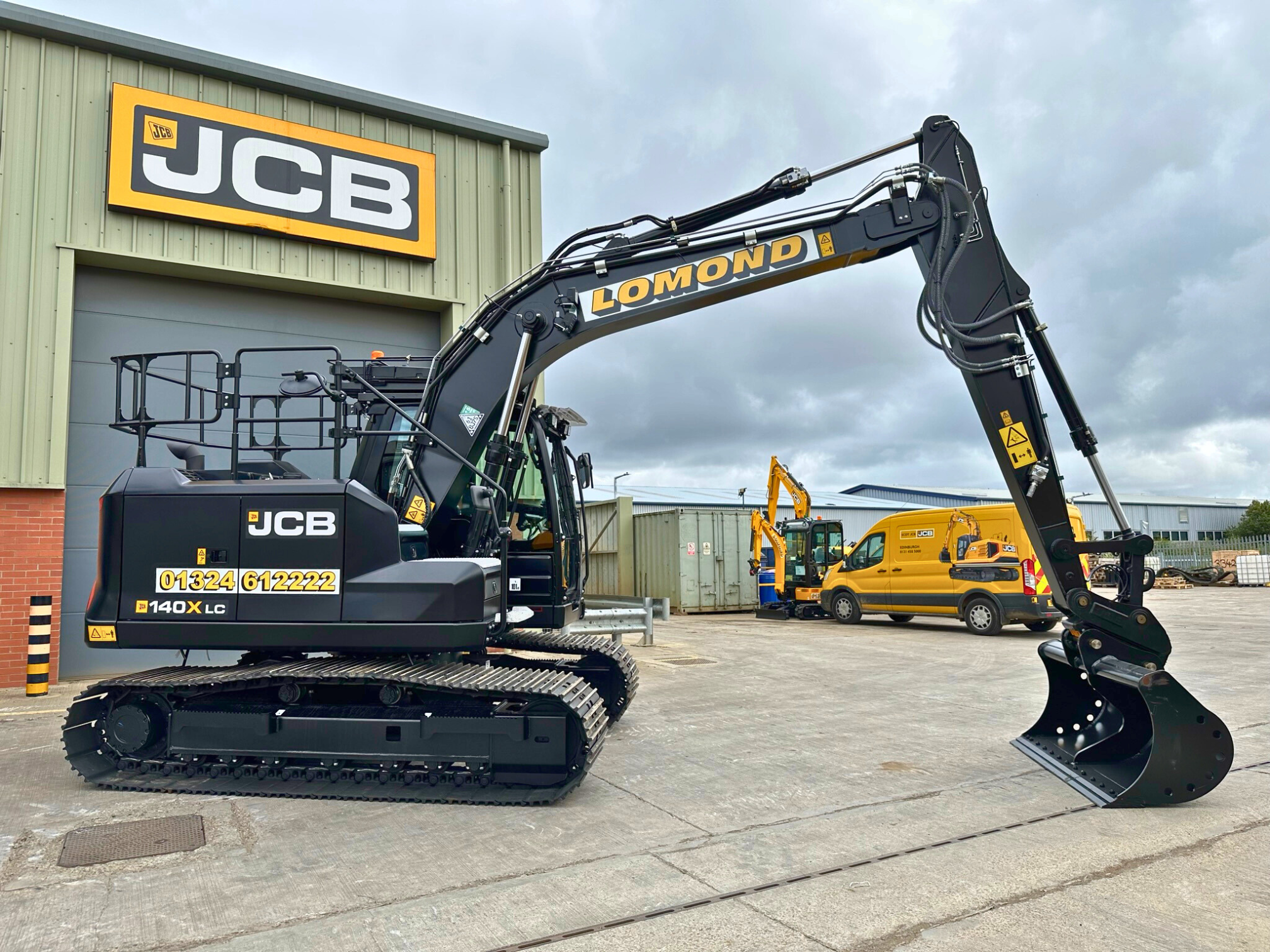 Lomond Plant & Scot JCB, Putting Customers First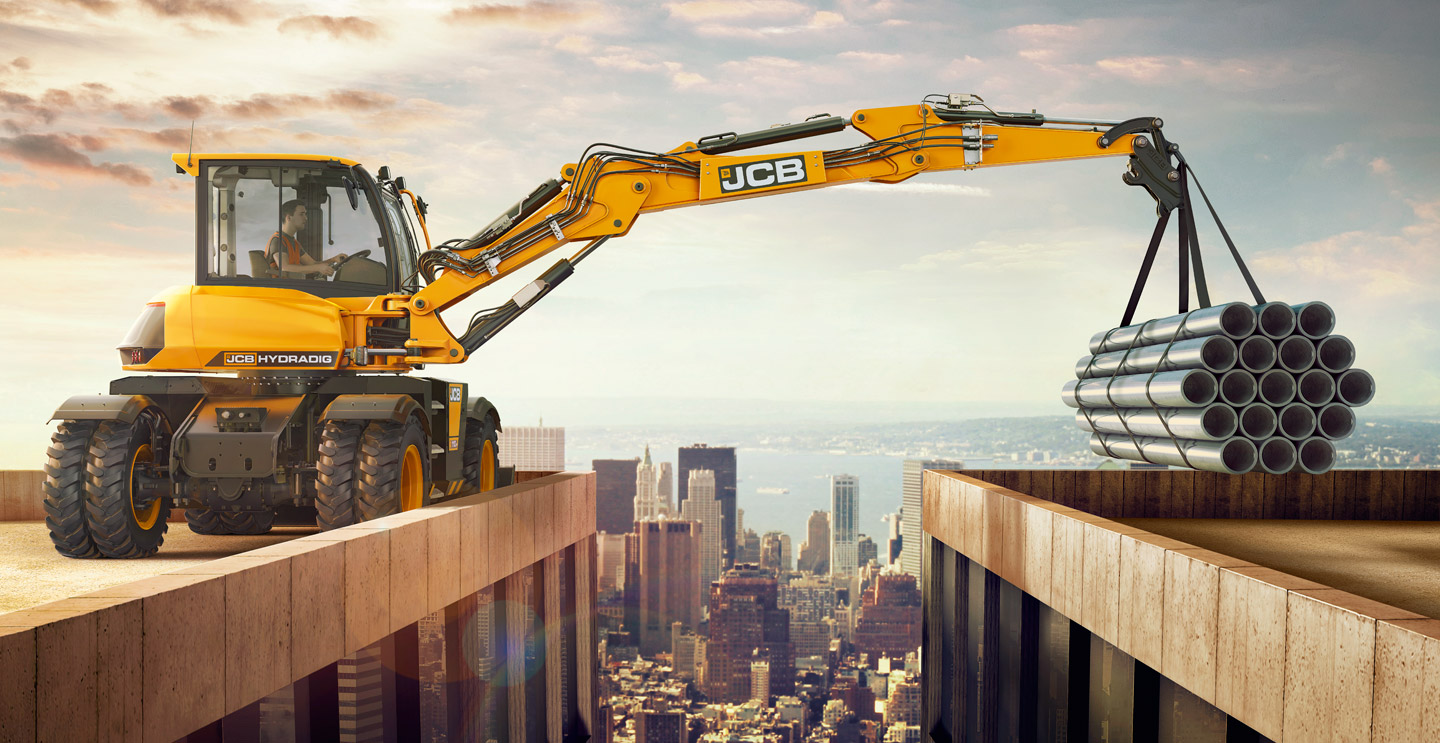 Meet our newest recruits!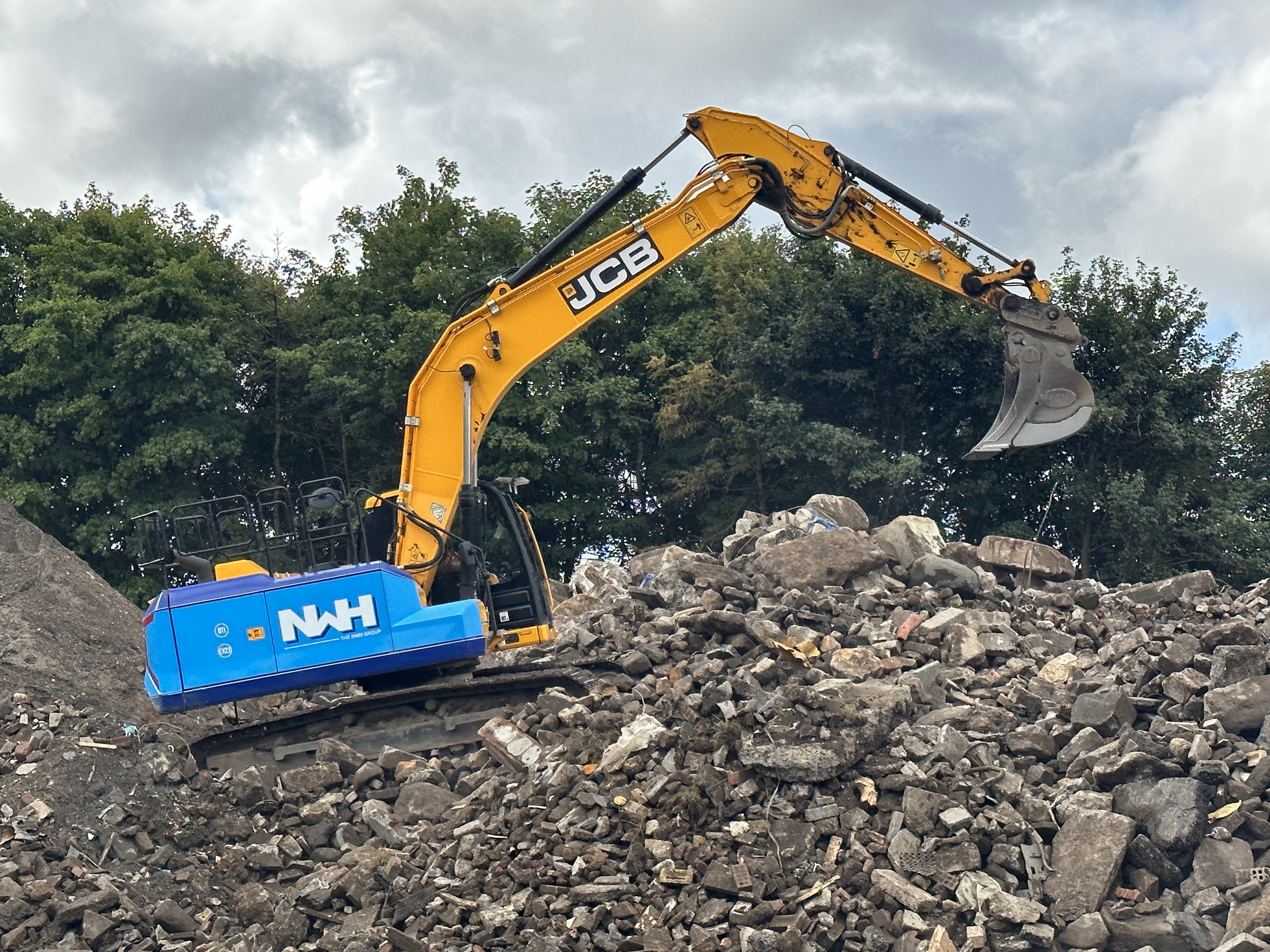 Scot JCB – More Than Just Machinery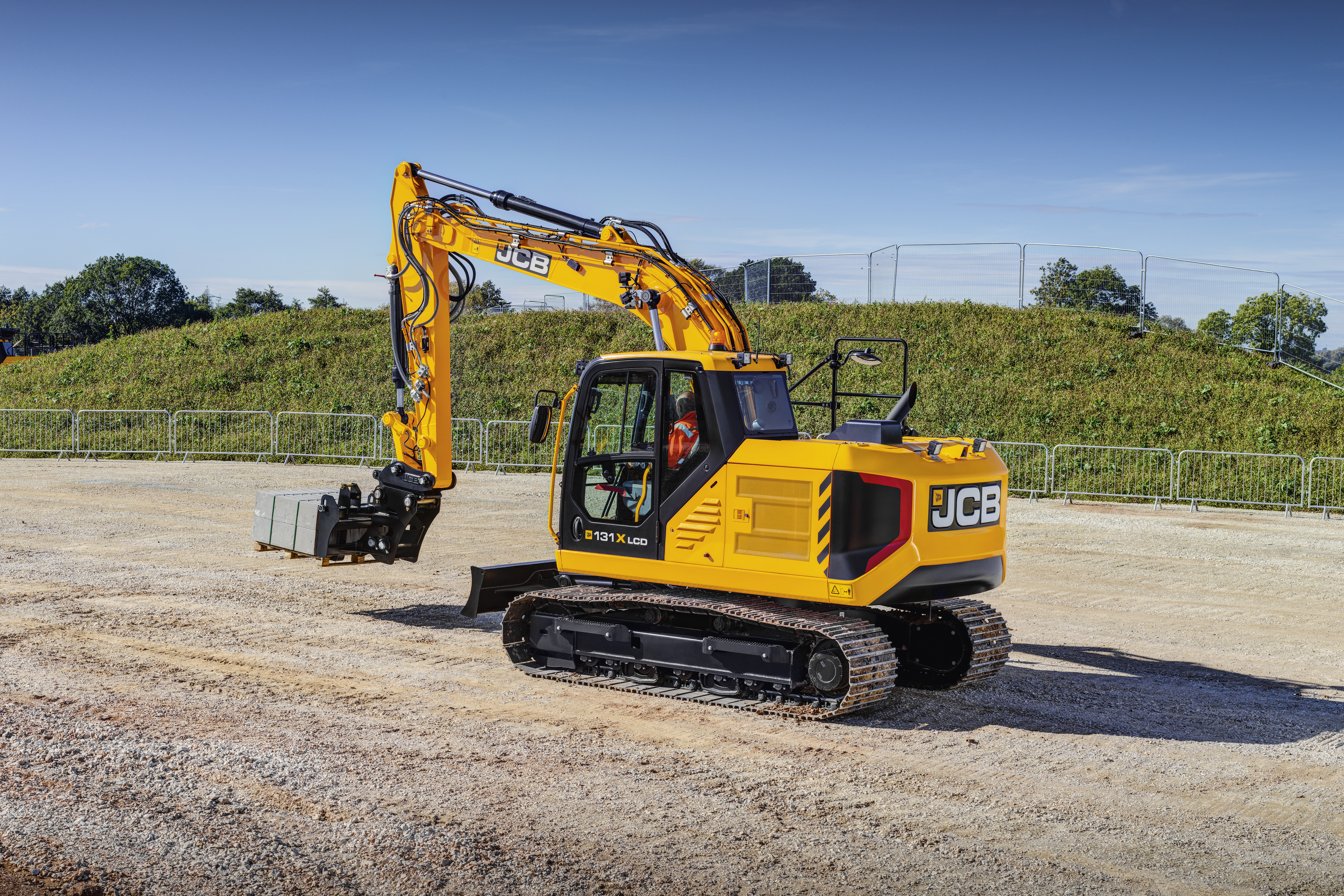 Meet our newest recruits!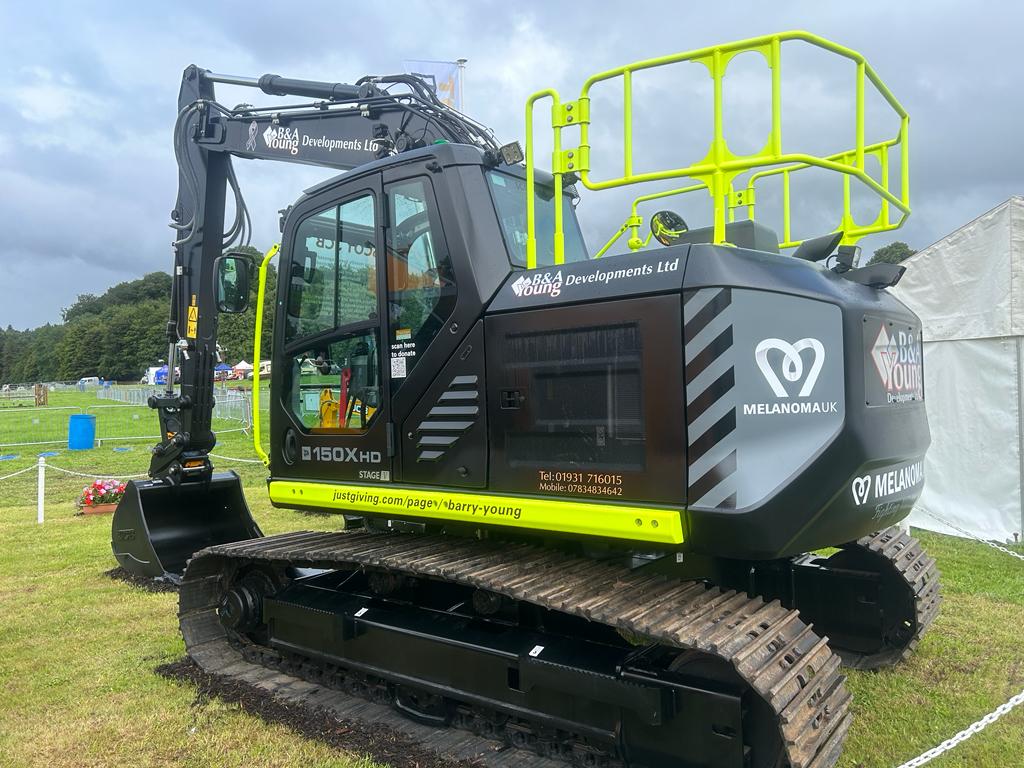 An Extraordinary JCB 150X Helps Raise Awareness for Melanoma UK.
Scot JCB Group