Introducing Our New Regional Manager for the North!
---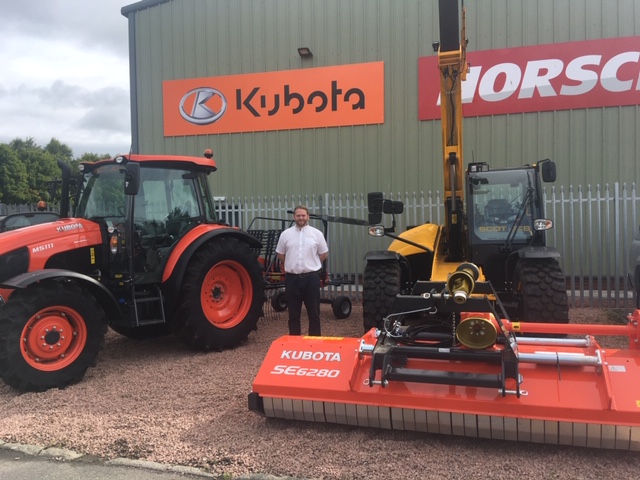 We would like to congratulate Andrew Innes on his recent promotion to Regional Manager covering our Muir of Ord and Aberdeen depots. We had a quick catch up with Andrew to find out what he was looking forward to about his new role and specifically his focus for the Muir of Ord depot and promoting the Agricultural business.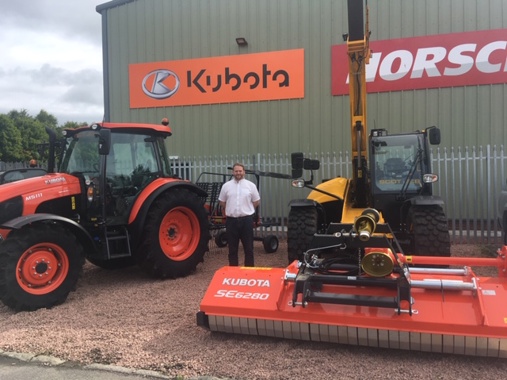 Andrew's first focus in his new role is building and developing the agricultural side of the business in Muir of Ord, not only focussing on machine sales but promoting the availability of parts and service in the area. "Muir of Ord used to be a construction-focused depot until Scot JCB bought over AM Phillip Agritech in 2018, we now not only sell products from Kubota, HORSCH, KTwo, and JCB Agri but we are able to offer parts and service to meet all agricultural needs".
Our Agricultural Sales Engineer Fraser Hughes will be out demoing the new Kubota M7151 tractor and implement range across his area, Andrew added "It's time to put Kubota to the test, they are a newcomer to the market however the Kubota product can match anything else out there with the fuel-efficient engine and quality components."
Looking forward to the next 12 months after a difficult and unprecedented 2020 so far, at Muir of Ord, we cannot wait to really show off our extensive range of agricultural products. We are excited about planning our show season for 2021 and meeting with customers old and new over the coming months.
Our Muir of Ord depot is situated off Great North Road within the main Industrial Estate. We have long been established for JCB Construction and Agricultural Machinery Sales, Parts, and Service but since Scot JCB bought over A M Phillip Agritech in March 2018, we have also been supplying local Agricultural businesses with machinery from Kubota, HORSCH, and KTwo. The depot had a makeover last year with an additional workshop being added to the grounds which allows for an extra three double-length bays. We have also installed an overhead crane and a dispensing unit.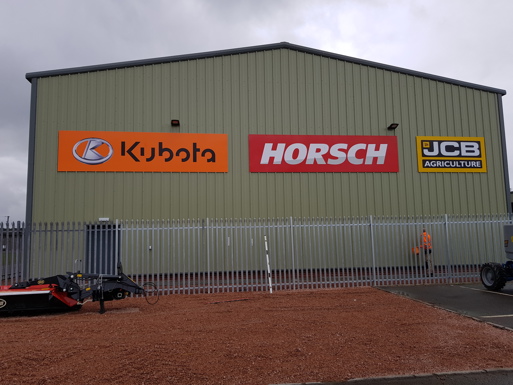 Congratulations again Andrew, we wish you all the best in your new role.
Contact details:
Call: 07831896939
Email: andrew.innes@scot-jcb.co.uk
Latest News From Scot JCB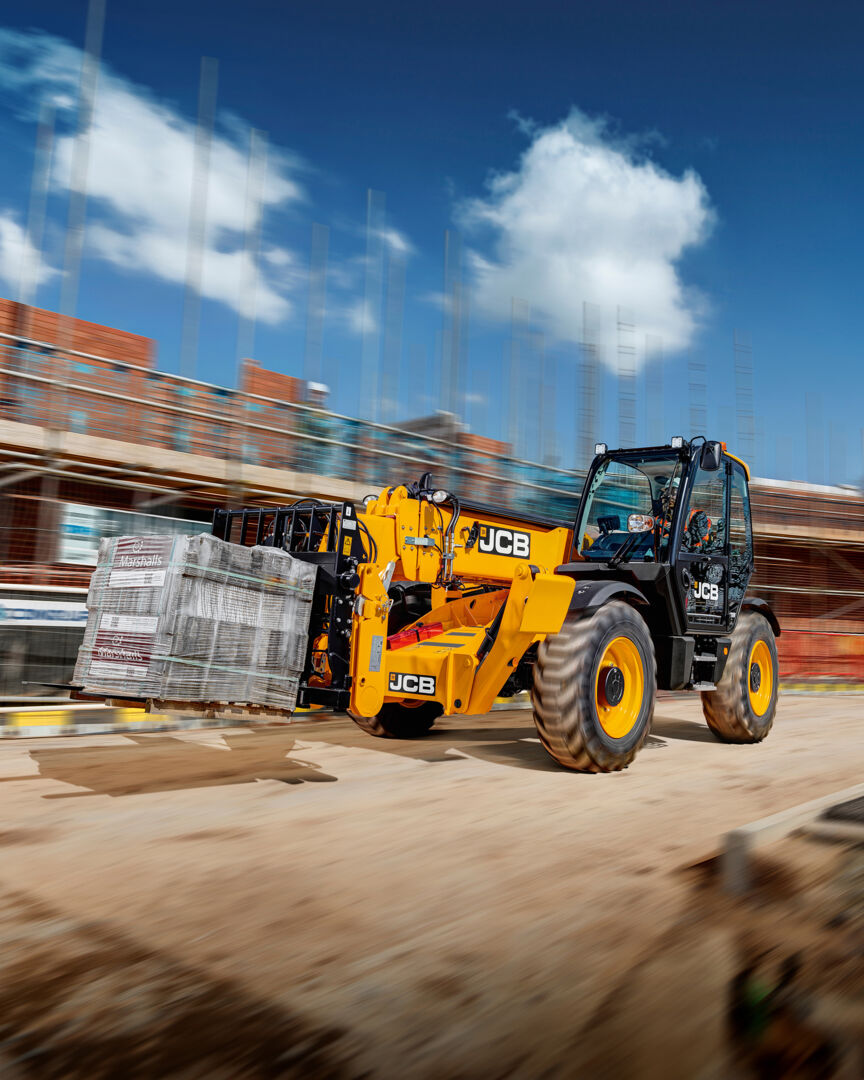 Meet Keith Campbell: Group Used Equipment Sales Manager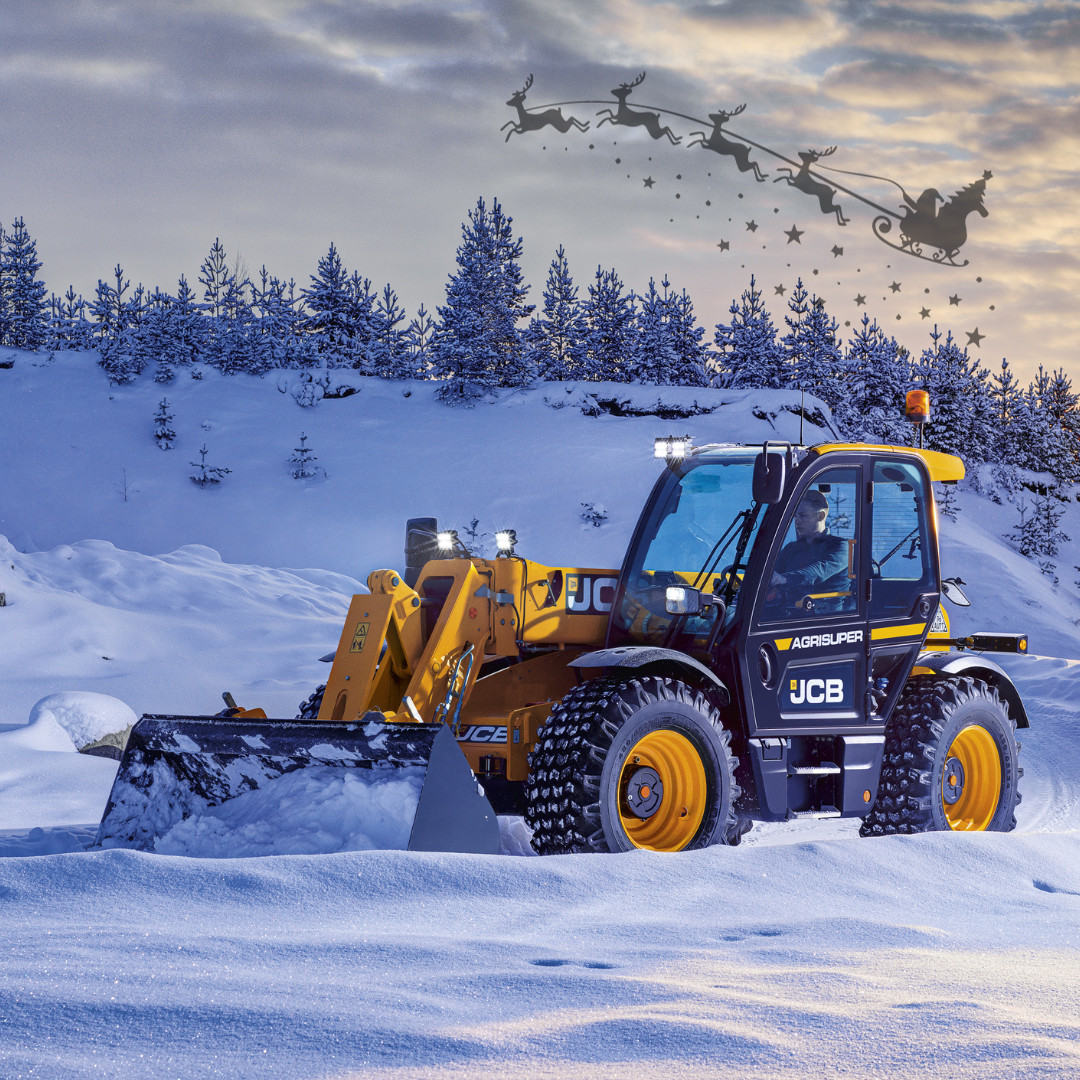 Festive Opening Hours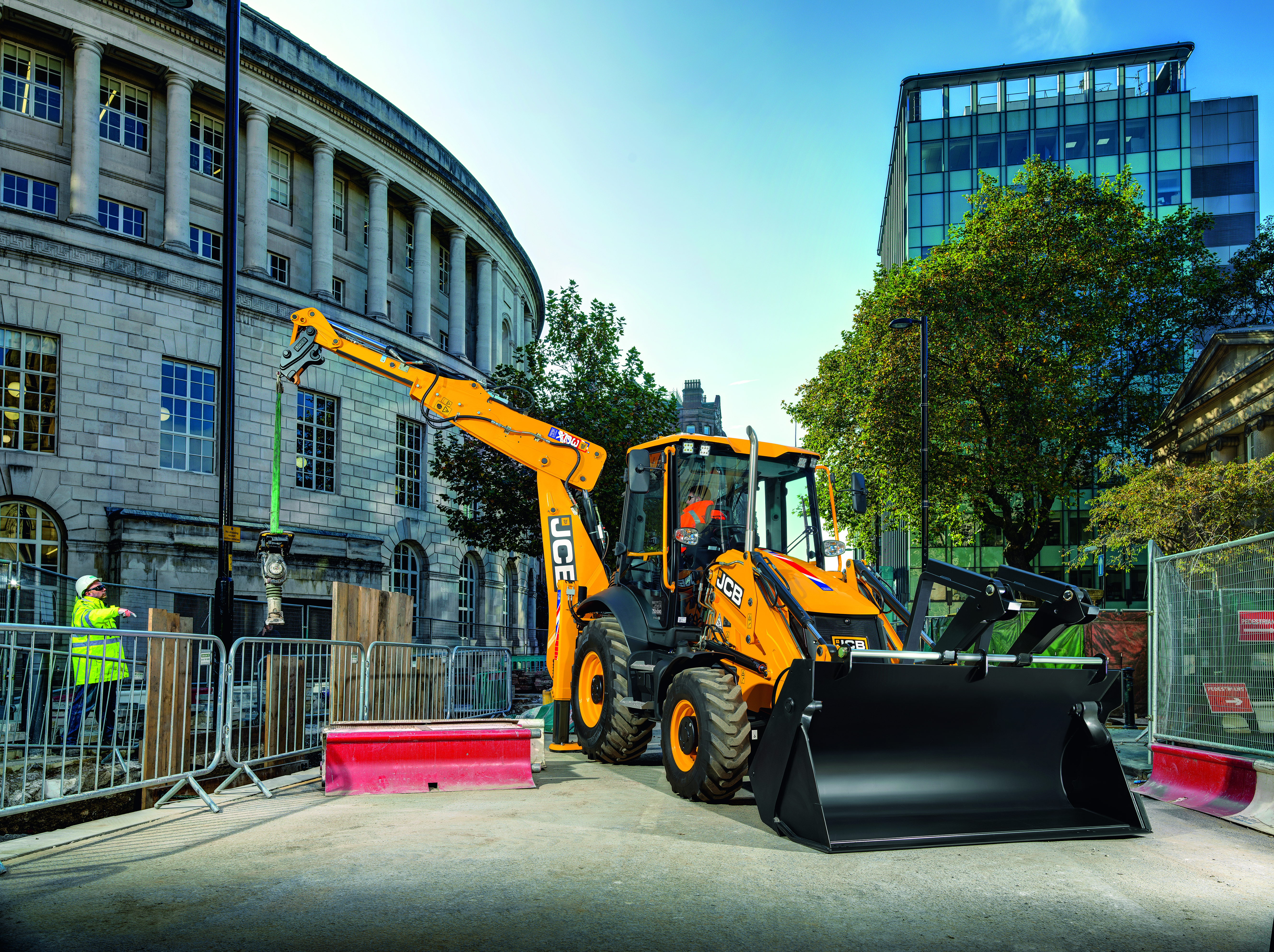 The Ultimate Guide to JCB Backhoe Loaders: Power, Versatility, and Innovation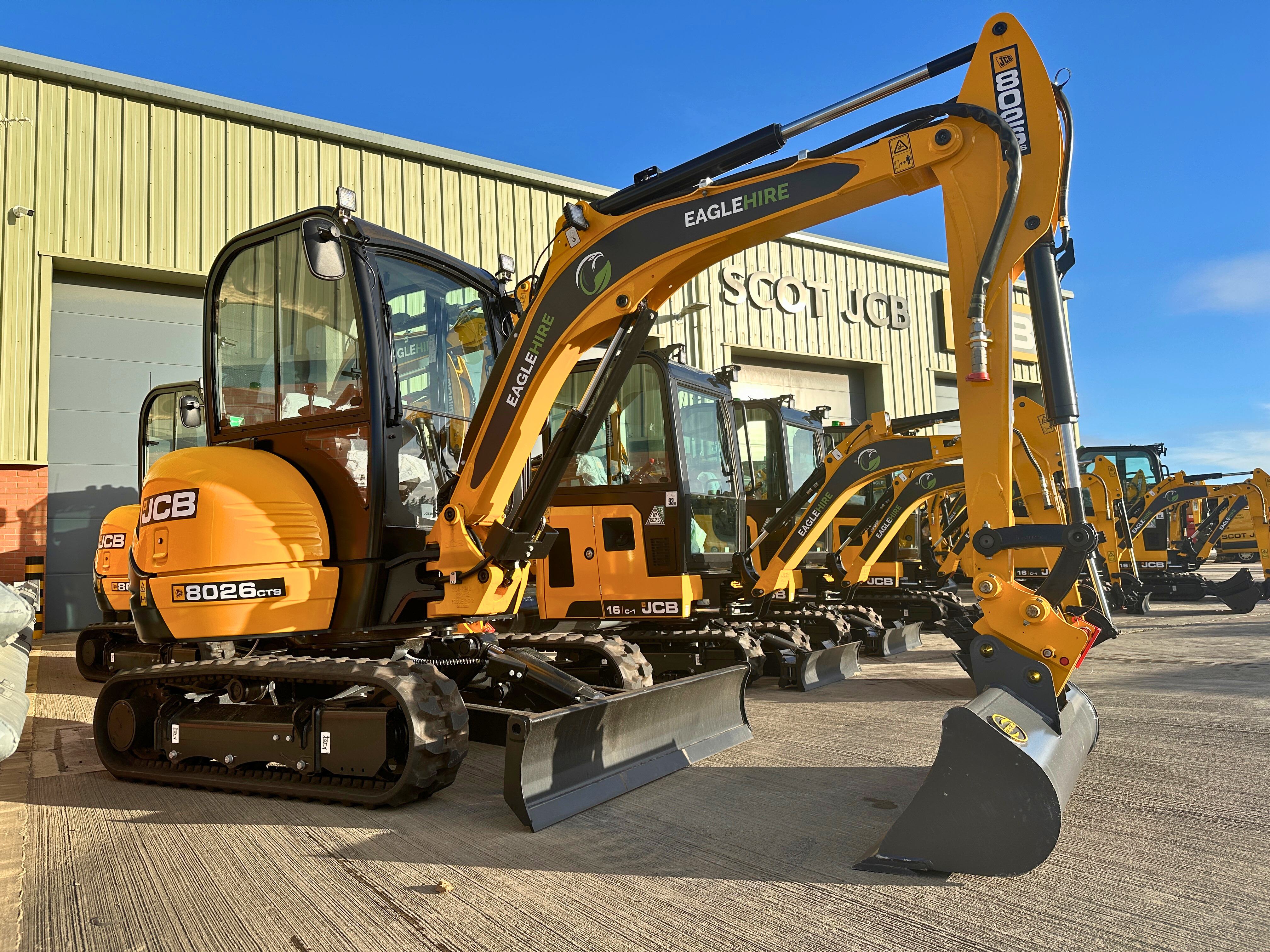 Eagle Hire and Scot JCB 'Make it Happen'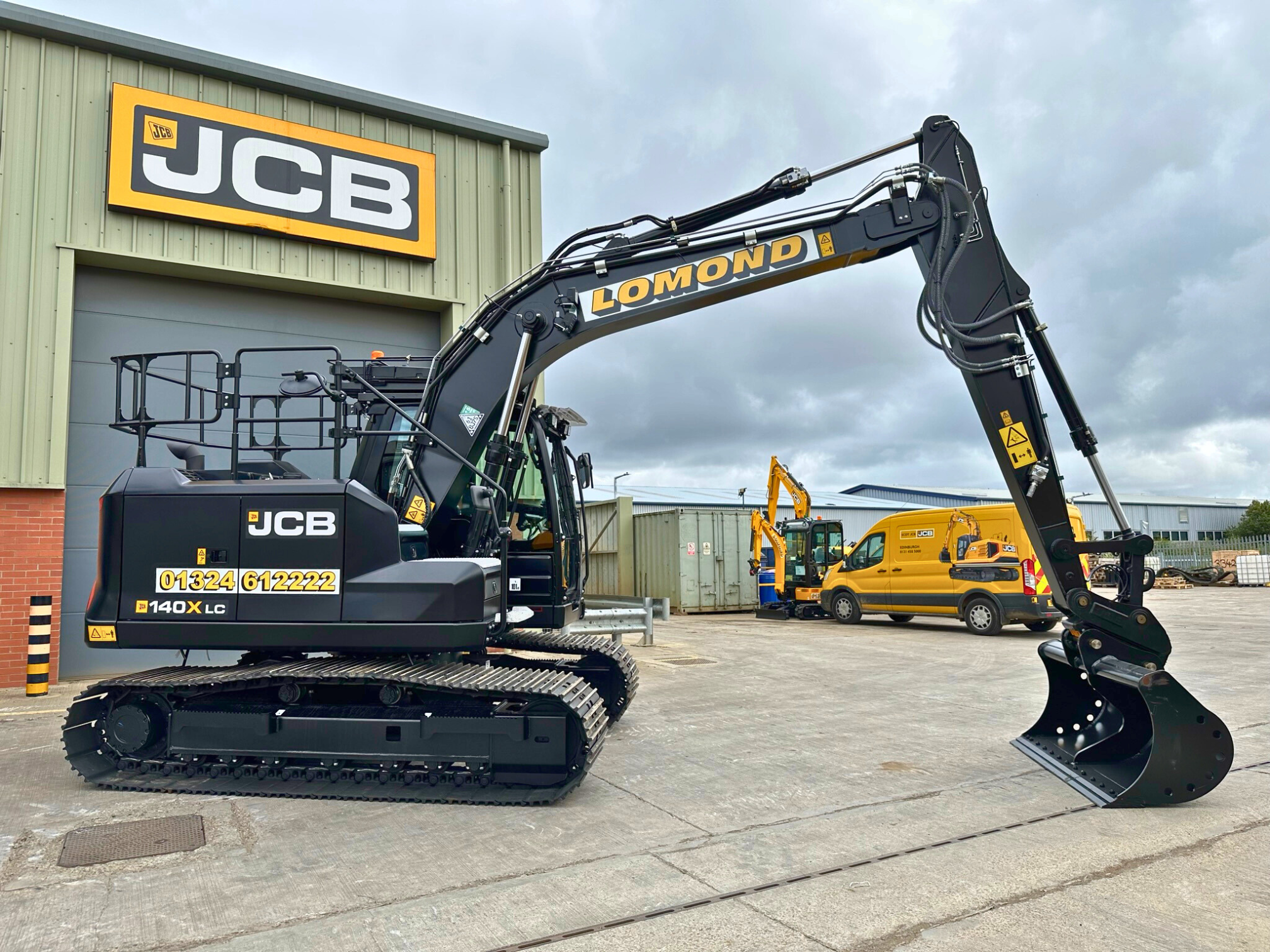 Lomond Plant & Scot JCB, Putting Customers First
Scot JCB Group