The End of an Era at Stewart Plant Sales
---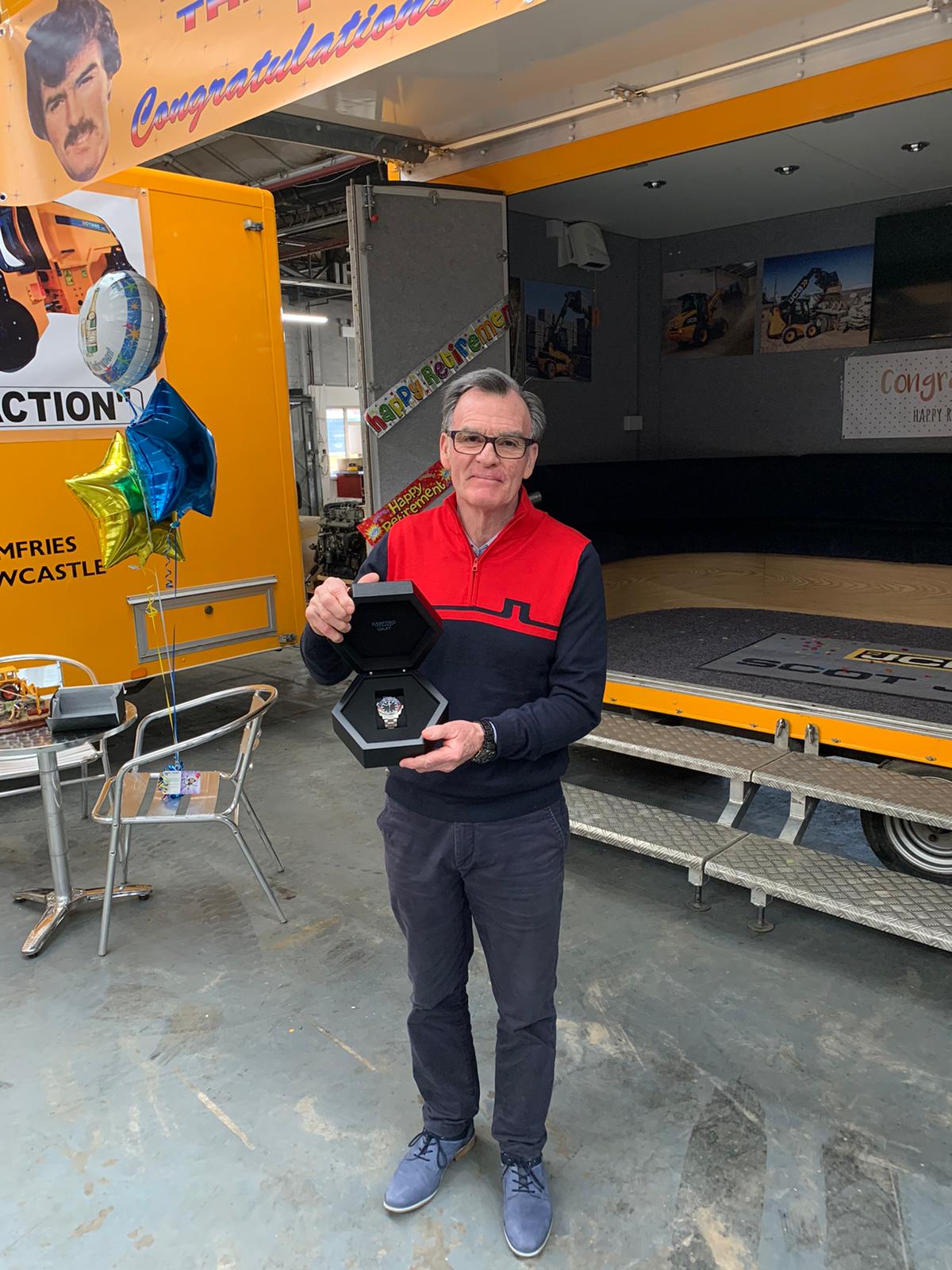 It is the end of an era here at the Scot JCB Group with Billy Thomas, Sales Manager at Stewart Plant Sales retiring after 37 years of service. We caught up with Billy to relive some of his memories from over the years and find out what his plans are for all this free time he will have.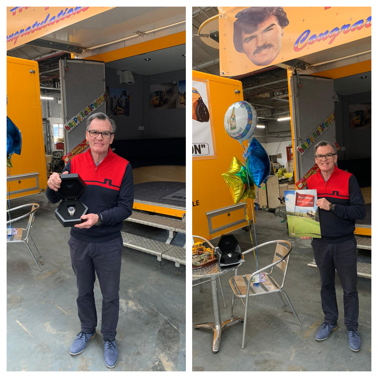 WHERE IT STARTED
Billy started at Stewart Plant sales in January of 1984 working for General Manager Eddie Buchan covering the West of Scotland selling Stothert & Pitt dumpers and rollers and CP compressors. Billy adds "I can even remember my very first sale, it was an S & P D90 walk behind double drum roller to Storrie in Dunoon. I called it in from a telephone box at the ferry terminal, I was there just over a year ago and the telephone box is still there! I was promoted to Sales Manager in 1997."
CHANGES
Obviously, Billy has seen many changes in the Scot JCB Group over his 37-year tenure from working with suppliers such as Stothert & Pitt to Benford/Terex, Atlas Copco, Thwaites and now of course JCB's range of dumpers and rollers. Although he does give a special mention to computerisation and changes in ways of working over the years!
SUCCESS
Over the years Billy has enjoyed huge success at Stewart Plant Sales, however he still remains humble in his accomplishments stating that "the highlight for any salesman is to get an order and get it paid. Tom Morrison ex Financial Director used to have a sign above his desk which read, 'A sale is not a sale until it has been paid for.'" Billy gives Steve Bryant and the team at SPS credit for his success over the years "The biggest reason S.P.S has been so successful is because of the people who put everything into their work, from parts and service to sales. David Stevenson, Colin Buchanan and Yvonne Churchill helped me form a great team and I could not have done the job without them. I have worked with many good people, but I would like to mention four people who I call close friends: Bill Park who sadly passed away three weeks ago, David Park, John Kilby and Harry Uibokand."
HARRY AND THE LAKE
When asked for what his favourite memory over his entire career he told a brilliant story many will be familiar with "My favourite memory must be from a JCB conference in La Manga when Harry Uibokand went swimming with the fishes whilst playing the second hole, his trolley and bag and clubs were blown into the lake. Unbeknown to me, Paul Coates and David Donoghue, his passport, mobile phone, wallet, and shoes were in the bag!  He stripped off and swam in to retrieve the bag. Harry tried to go back in for the trolley, but David stopped him as we did not know what was in the pond until I said to David that he had paid the 500 euro deposit for the bags and trollies to which David told him, Get back in the water for trolley!"
FUTURE PLANS
Billy's retirement plans can be summed up with one word… GOLF! But of course, he is also looking forward to having extra time to spend with his wife and his four grandchildren: Caleb, Rueben, Alba and Oscar who is only four weeks old. However, he promises that he will miss everyone he has worked with over the last 37 years, especially David Mulholland calling in a breakdown at 5pm on a Friday!
Steve Bryant, Scot JCB Group Chairman commented, "The respect customers have for Billy is immense, and this has been highlighted by the generosity of so many when they realised, he was calling it a day. We will miss him very much; he has been an amazing manager and someone that I enjoyed working closely with over the years."
Latest News From Scot JCB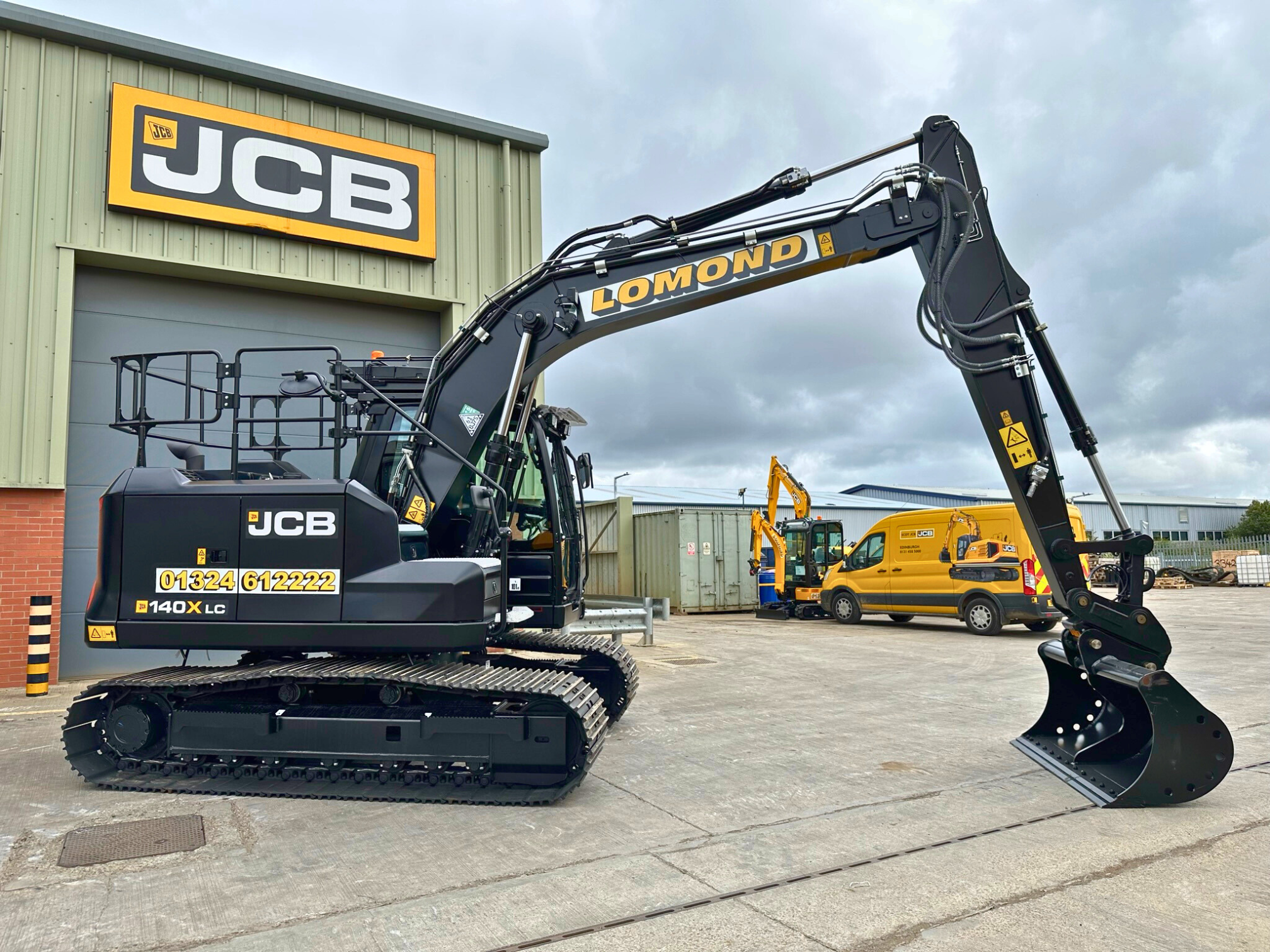 Lomond Plant & Scot JCB, Putting Customers First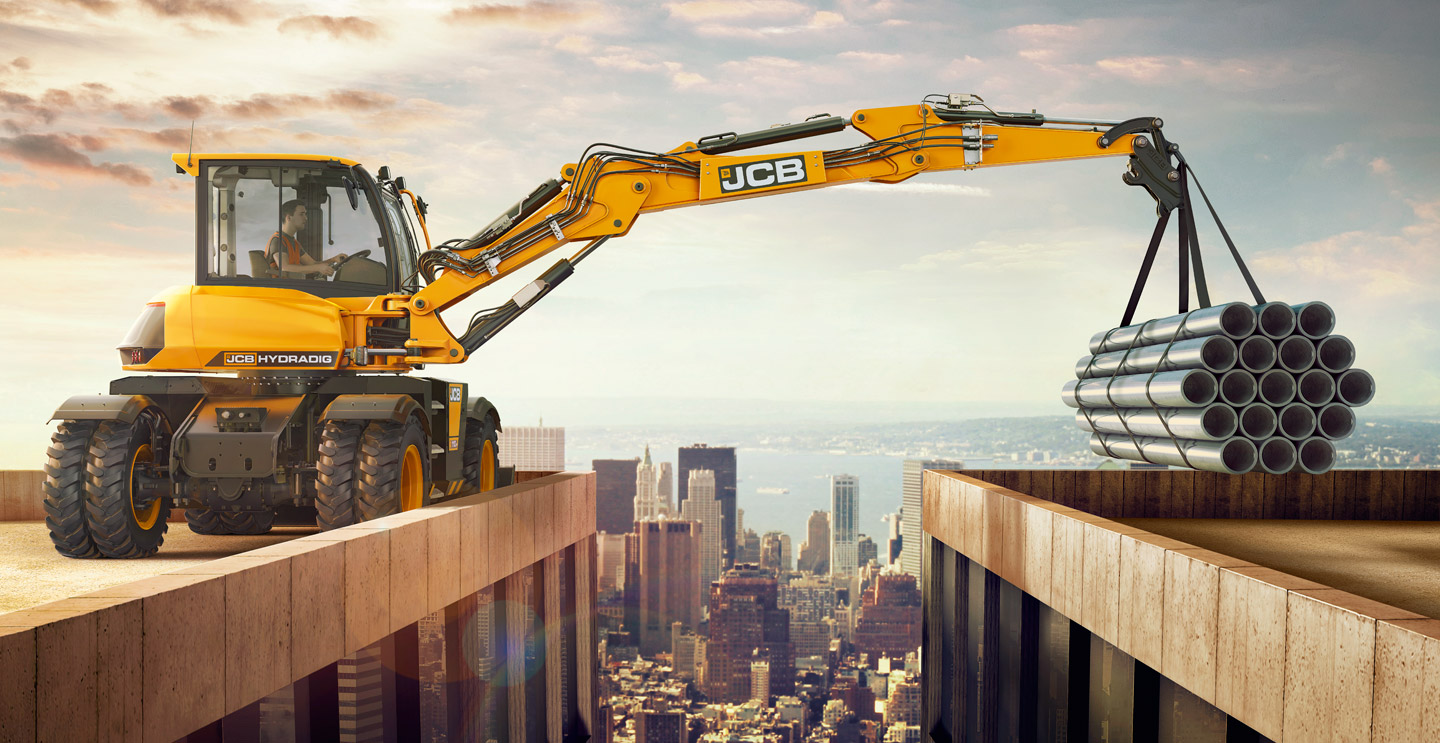 Meet our newest recruits!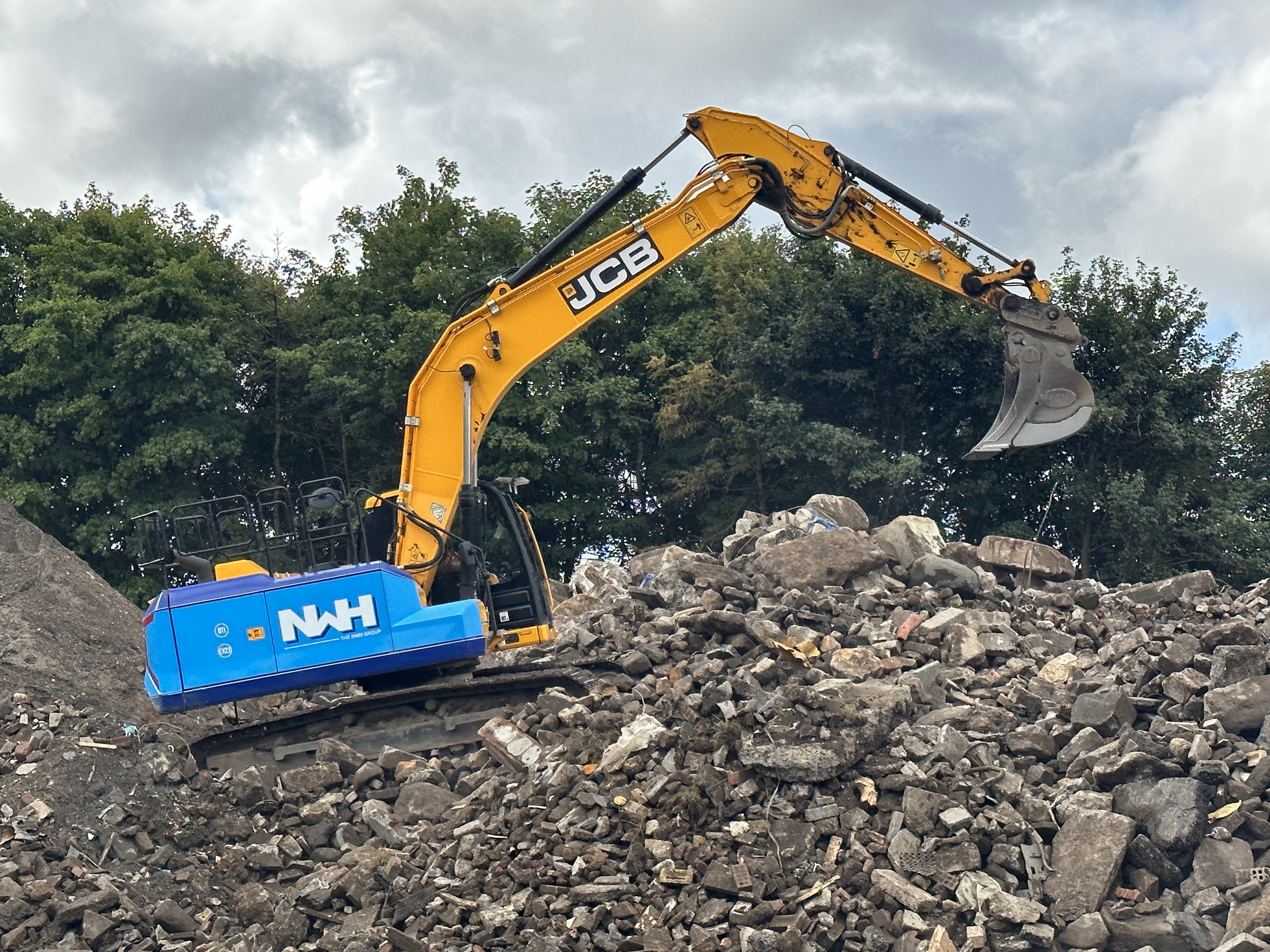 Scot JCB – More Than Just Machinery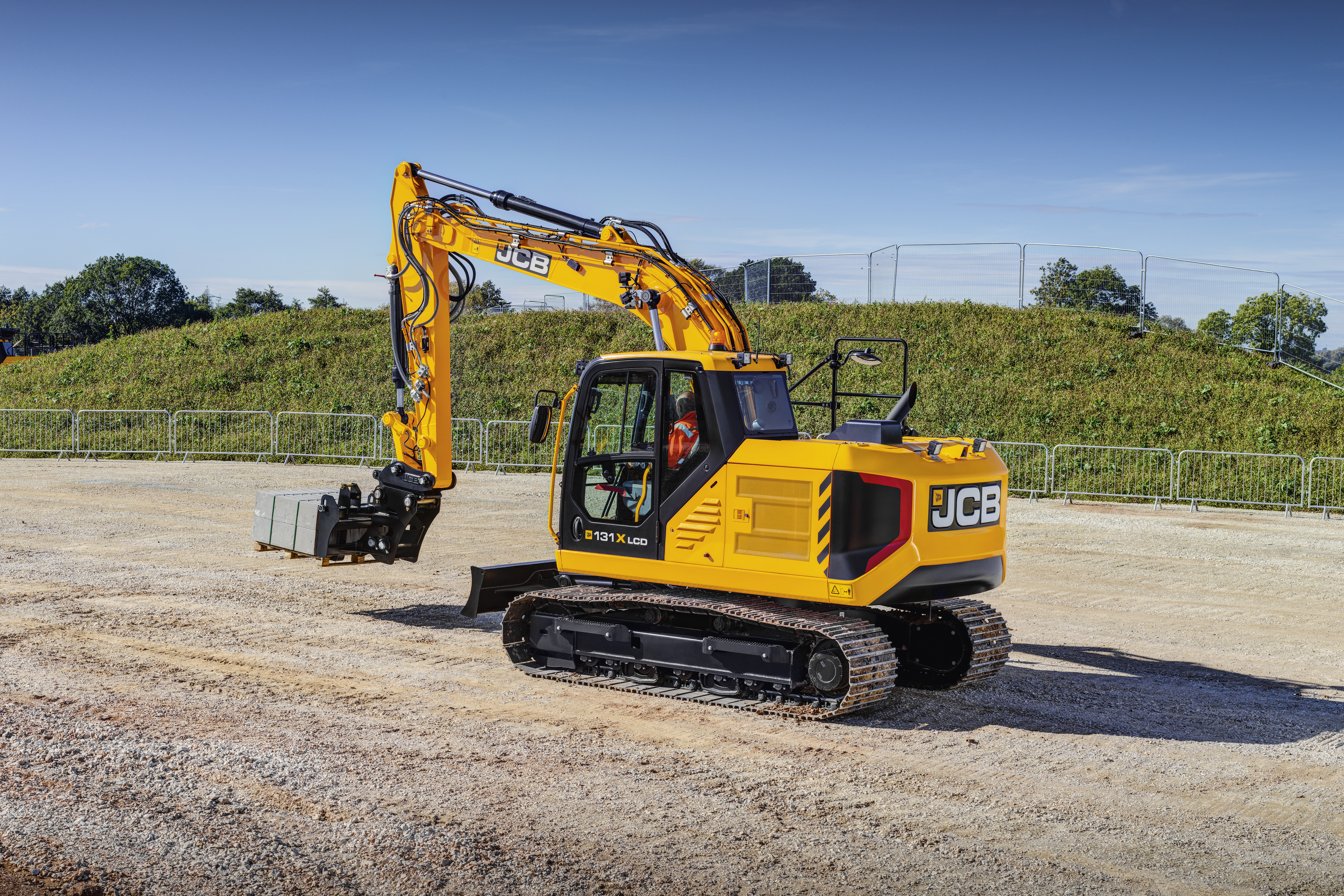 Meet our newest recruits!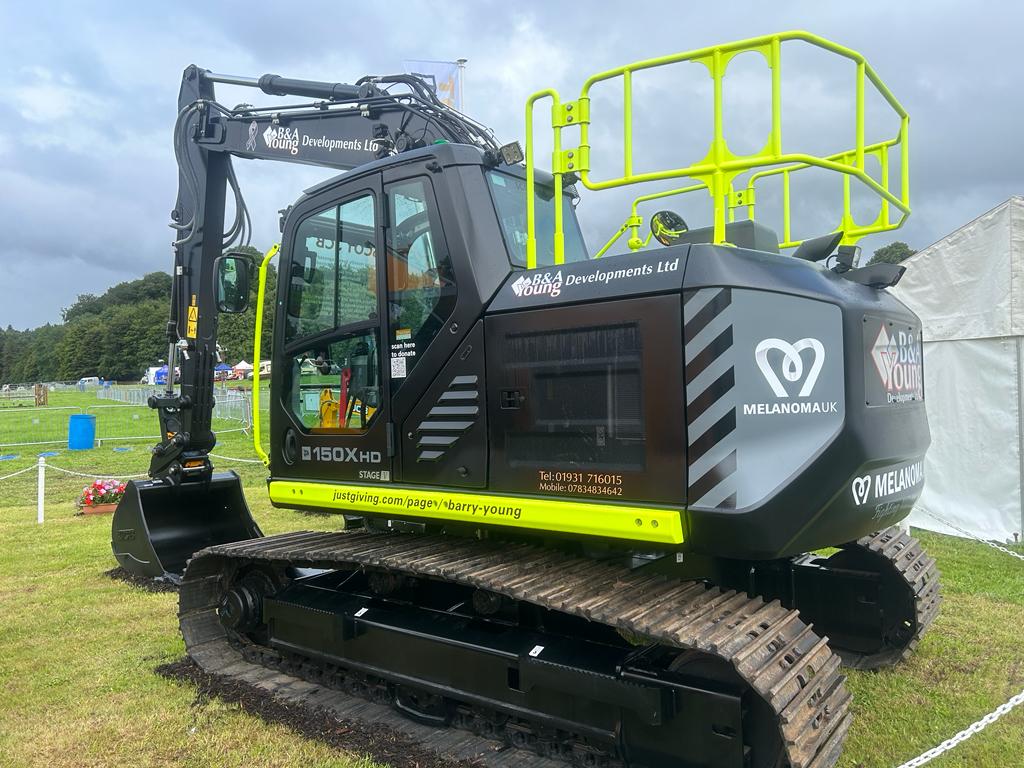 An Extraordinary JCB 150X Helps Raise Awareness for Melanoma UK.
Scot JCB Group