Everything you need to know about HVO
---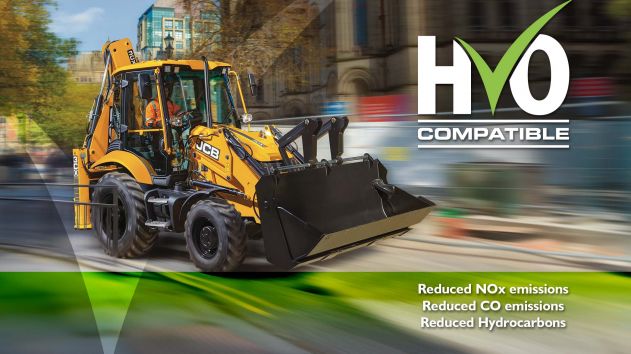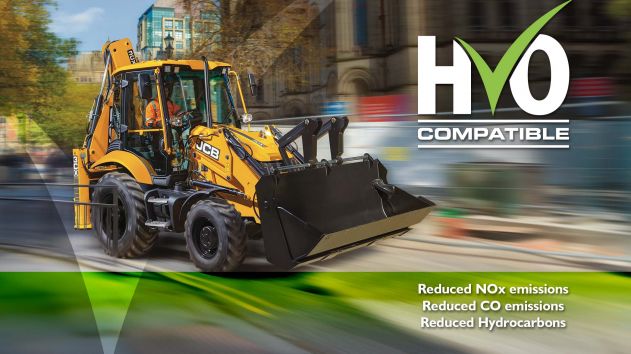 Everything you need to know about HVO!
As HVO continues to generate interest around the world as an alternative to traditional fuels here have been many questions around safety, which equipment it can be used with and also the benefits of using it. Today we will try to answer those questions for you so that you can decide if HVO is right for you and your machines.
What is HVO?
HVO stands for hydrotreated or hydrogenated vegetable oil however it is also commonly known as renewable diesel or HEFA (Hydro Processed Esters and Fatty Acids). HVO can be used as a drop-in fuel to replace traditional fossil fuel due to its diesel-like qualities and similar storage stability. This can be done WITHOUT any engine modifications providing your machine meets EN15940 specification.  Please note that HVO is NOT the same as Biodiesel, which is chemically different and produced differently.
How is HVO Created?
HVO is created through a two-stage process called hydro treatment. This is where feedstocks such as rapeseed, soybeans, non-food oils and waste fats such as animal fats or used cooking oils are saturated with hydrogen at over 300 degrees. After this the chemical structure is then changed through a further process to give the product the same qualities as fuel.  The process is highly controlled therefore you are guaranteed a consistent and quality product that meets the EN15940 spec.
Will it Help Reduce my Carbon Emissions?
The reduction in overall carbon emissions of HVO versus traditional diesel can be up to 90%. However, this will vary depending on the feedstock that has been used to create the fuel. To ensure that you are using sustainably sourced HVO you should request a chain of custody certificate which is certified to the International Sustainability & Carbon Certification (ISCC) standard.
Can I Use HVO with my current machine?
If your machine conforms to EN15940 then you can use HVO, JCB is one of the only manufacturers whose machines are able to run on HVO and there are compatible models within Construction, Agriculture, Industrial and Generators.
| | | |
| --- | --- | --- |
| Engine | Stage/Tier | Models |
| JCB 444 and 448                | Stage IIIB/ Stage IV/ Stage V Tier 4i/ T4F          | 3CX PLUS/PRO, 4CX PRO, 5CX PRO, TM320, TM420, 411, 413S, 417, 140X, 150X, 210X, 220X, 110W, 532-60, 536-60, 538-60, 531-70, 536-70, 538-70, 541-70, 542-70, 560-80, 535- 95,533-105, 535VI25, 540V140, 540-170, 540V180, 540-200, 555- 210R, 555-260R, 532-60 AGRI, 538-60 AGRI, 536-95 |
| JCB 430 | Stage IIIB/ Stage V           | 131X, 6T-2, 9T-2, 3CX ECO, RTFL, 531-70, 535-95, 533-105, 535V125, 540V140, 540-170, 540V180, 540-200 |
| Cummins QSB 6.7L           | Stage IIIB/ Stage V           | 131X, 6T-2, 9T-2, 3CX ECO, RTFL, 531-70, 535-95, 533-105, 535V125, 540V140, 540-170, 540V180, 540-200 |
| Kohler KDI 1903/2504 /TCR | Stage IIIB/ Stage IV/ Stage V Tier 4i/ T4F          | 419S, 427, 435S, 437, 457 |
| Kohler KDI 1903M/2504M/2504M/2504TM | Stage IIIA/ Tier 3               | G20QS to G45QS, G18RS, G25RS, G36RS |
| Agco/ Sisu Power 6.6 & 8.4           | Stage V | 4160, 4190, 4220, 8290, 8330 |
| Perkins 400D      | Stage IIIB             | 8025, 8026, 8030, 8035, 8008, 8010, 15C-1, 16C-1, 18Z-1, 19C-1, 19C-1 PC, 48Z, 51R, 55Z, 57C, 65R, 67C, 1CX |
| Perkins 400F       | Stage IIIB/ T4F    | 1CX (USA) |
| Perkins 400J        | T4F/Stage V        | 516-40, 520-40, 15C-1, 16C-1, 18Z-1, 19C-1, 19C-1 PC, 35Z-1, 36C-1, 1 Tonne Dumper, 3Tonne Dumper |
| Perkins 400J-E    | T4F/Stage V        | 4035, 50Z-2, 56Z-2, 60C-2 |
| Volvo – TAD1651GE         | Stage IIIA             | G500RS |
| John Deere – 6068HFU82 & 6090HFU84         | Stage IIIA             | GI50RS, G200RS, G250RS, G300RS |
Latest News From Scot JCB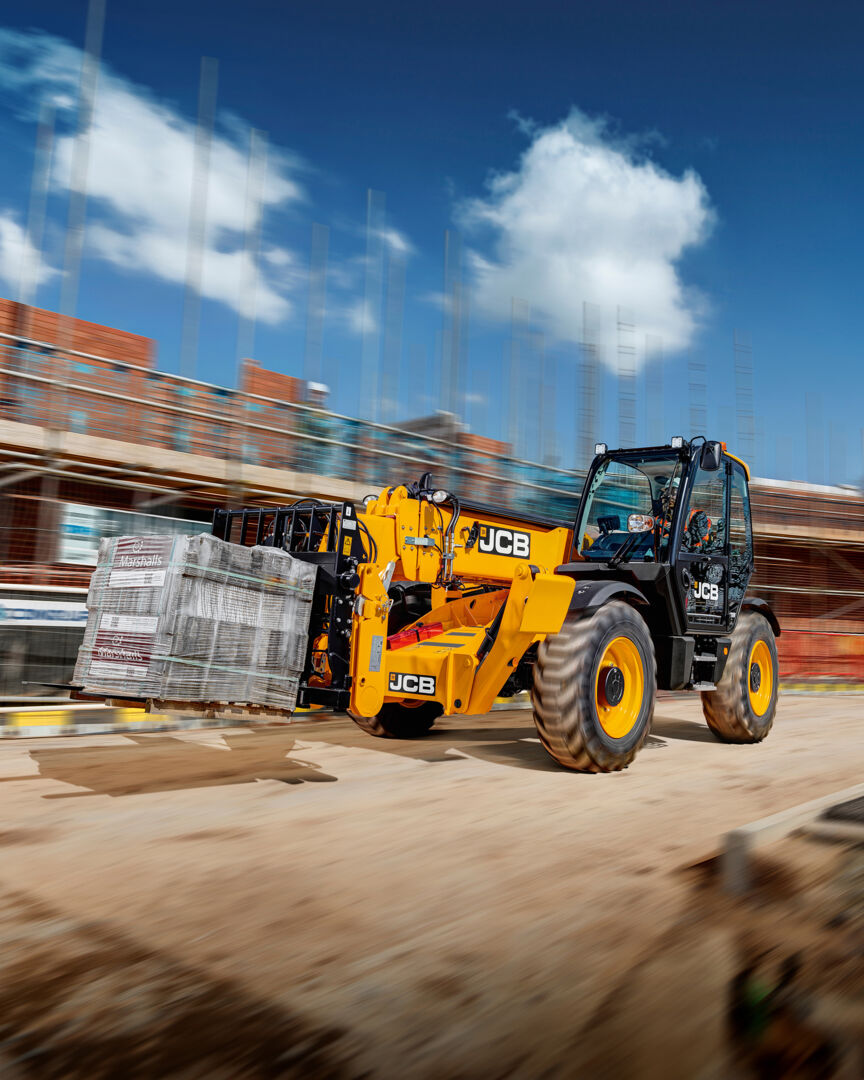 Meet Keith Campbell: Group Used Equipment Sales Manager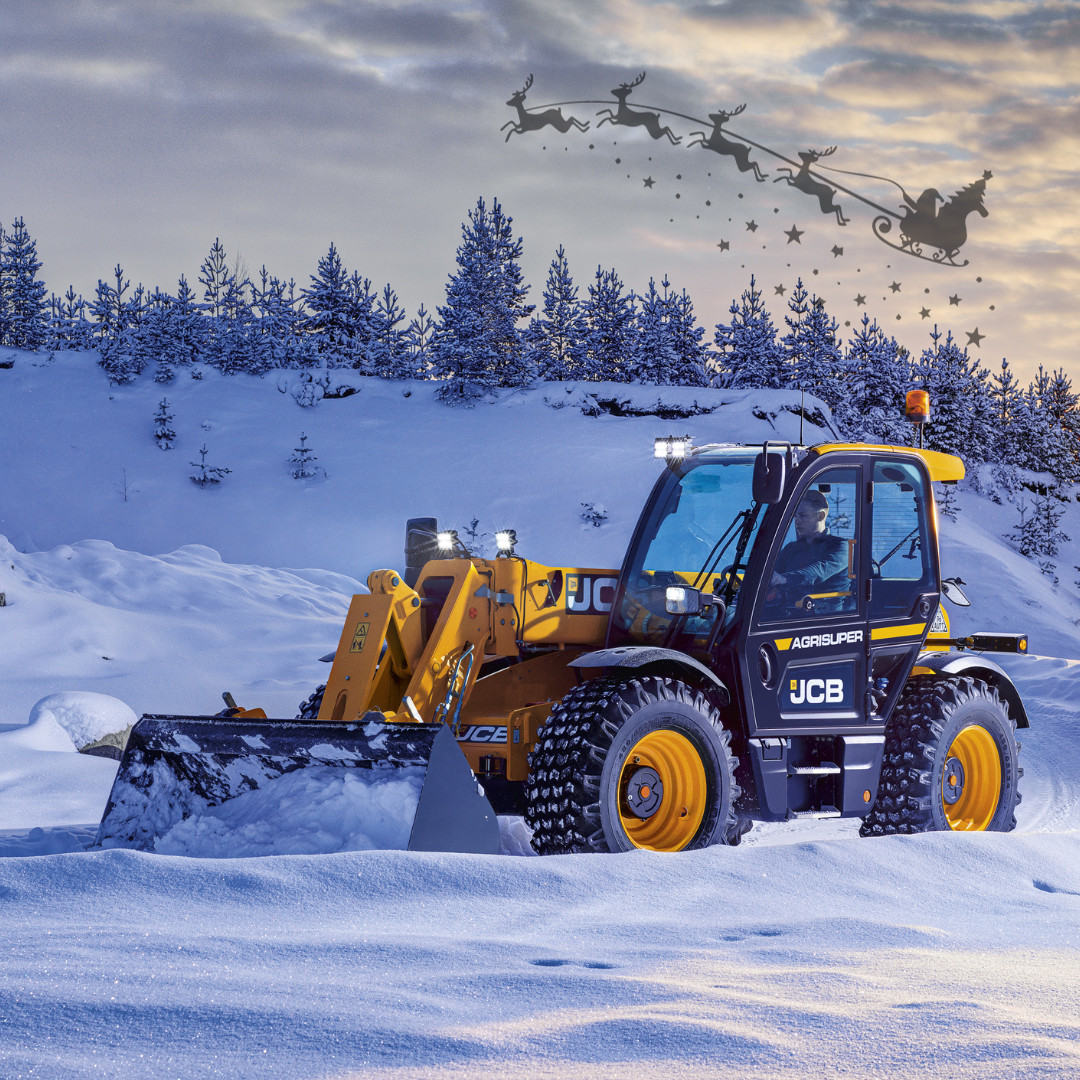 Festive Opening Hours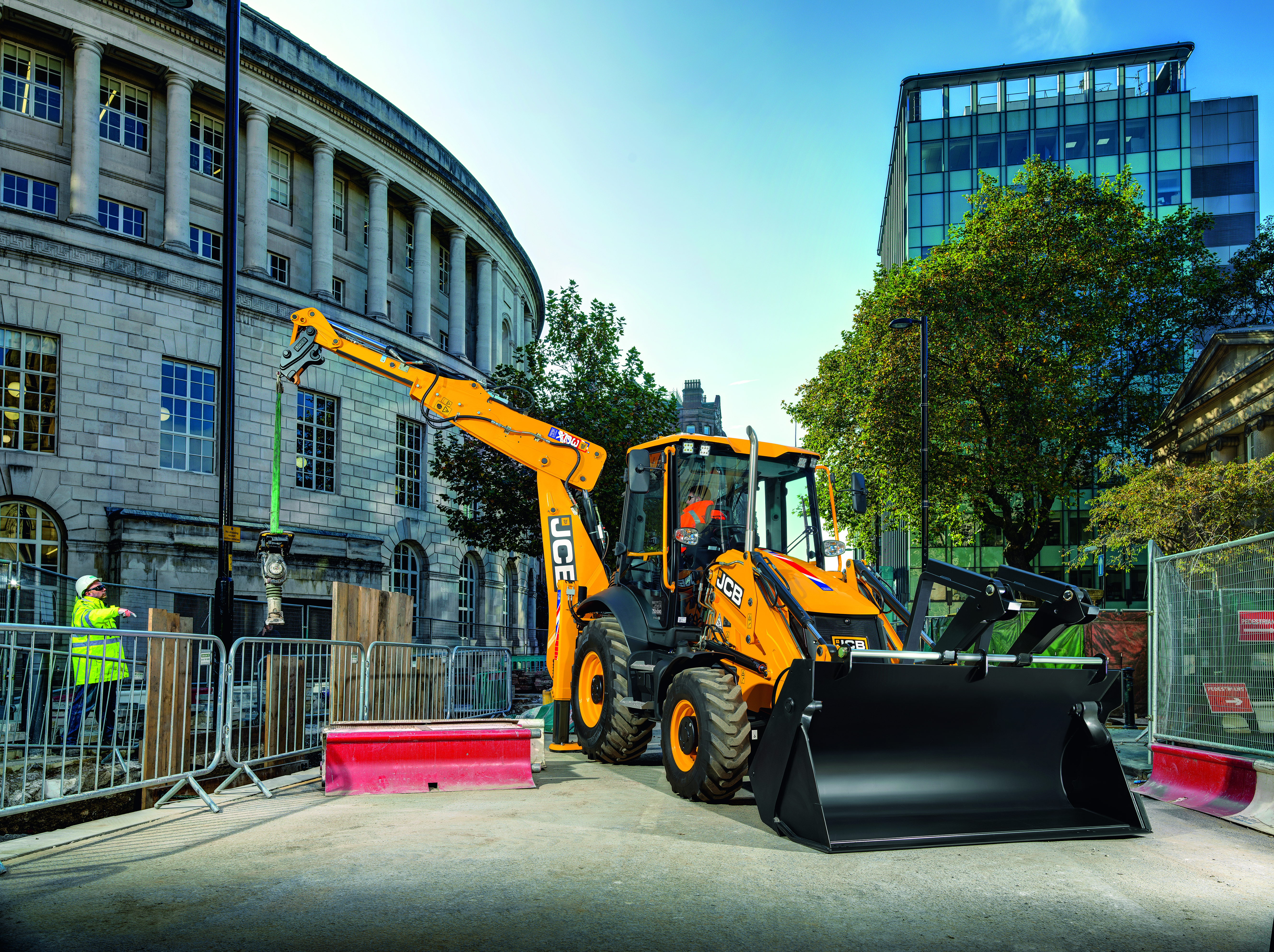 The Ultimate Guide to JCB Backhoe Loaders: Power, Versatility, and Innovation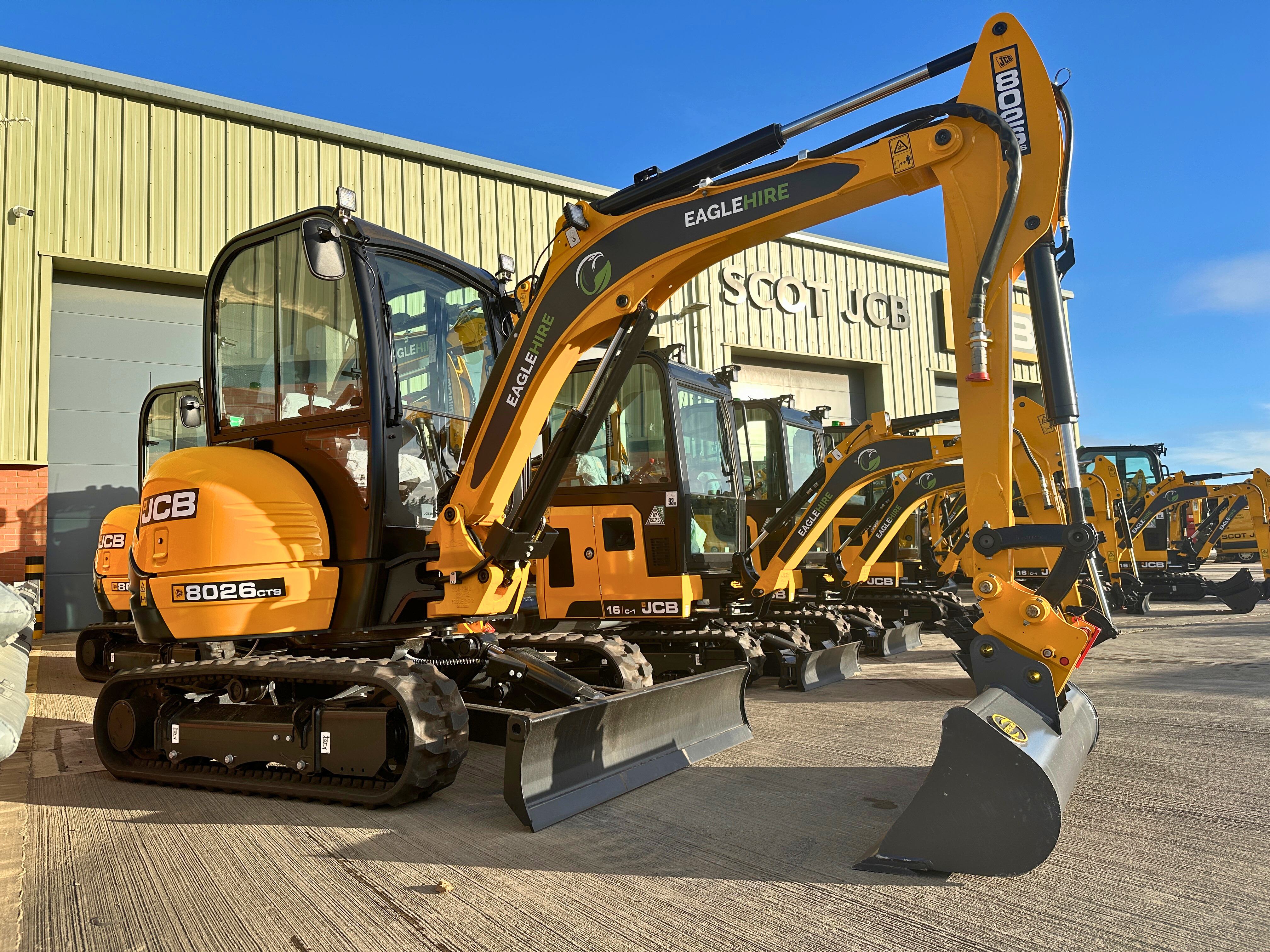 Eagle Hire and Scot JCB 'Make it Happen'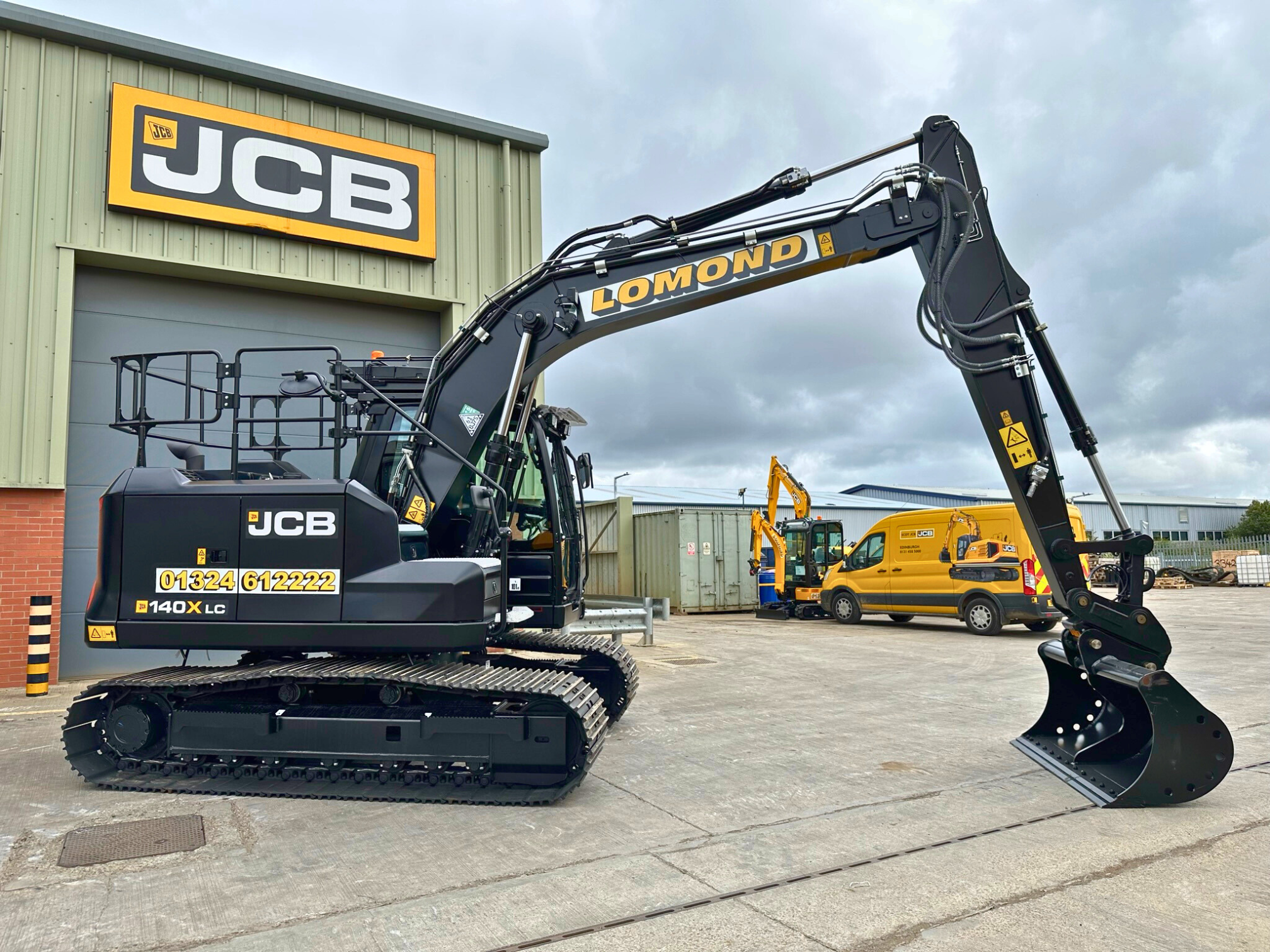 Lomond Plant & Scot JCB, Putting Customers First
Scot JCB Group