International Women's Day- Meet Fiona Scott
---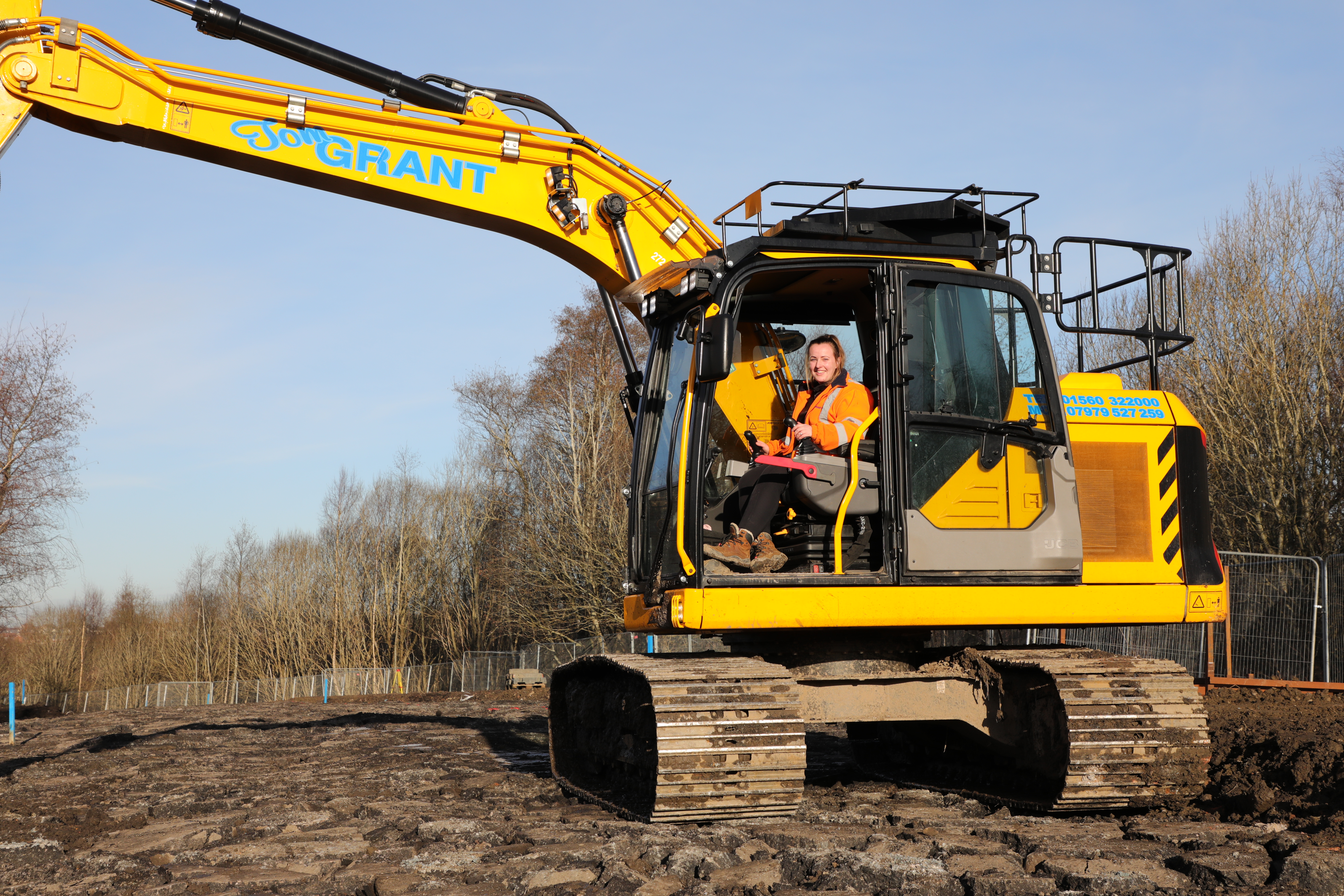 Fiona Scott is a plant operator for Tom Grant Plant Hire with a passion for diggers who loves her job and encourages anyone interested to just do it!  
David Wylie has a full and exclusive report on Fiona Scott – and Tom Grant's fleet of JCB machines - which will be published in Earthmovers magazine soon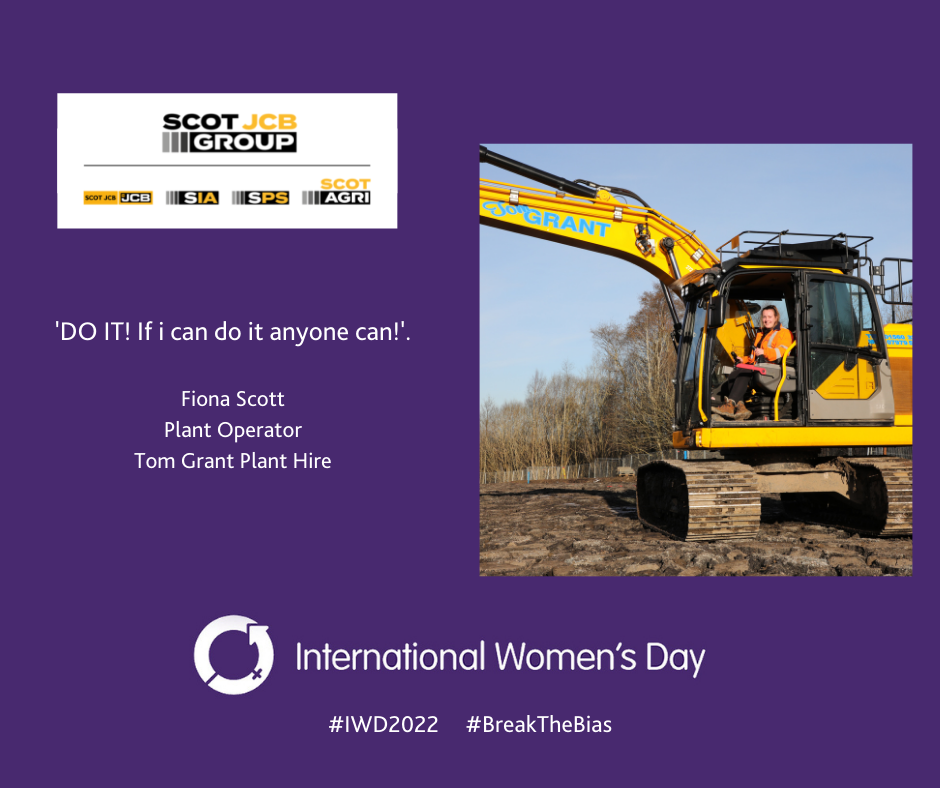 How did you start in construction?  
I used to work for the NHS in an office but I always knew that I always wanted to work outside and it was more money and less hassle to do this! I just went and put myself through my tickets and I went for it and took a leap of faith!  
Everyone I speak to says "oh you've got a great job" and I just said DO IT! If I can do it anyone can! You don't have anything to lose but you have everything to gain  
What attracted you to your current role? 
I started with Hamilton Tarmac in Dundonald but wanted to move into plant hire so I started with Storey and Tom Grant Plant Hire. I didn't want to always be working in the same place anymore, as I had been in the same place for two years so I wanted to get out and experience the world a bit more.  
Have you noticed progress and change towards gender balance during your career?  
I think it's still a bit of a shock when I turn up at a job sometimes but I think people are getting more used to seeing female lorry drivers and will become more used to seeing female digger drivers soon. The usual chat is "oh I've never seen a girl driving a digger before but I've seen quite a few lorry drivers" when I go onto a site, so I think people are coming around to it more.  
Have there been any barriers or challenges in your career due to being a woman? If so, what were they and how did you overcome them? 
I've never had any problems on site, people are more curious than anything else. I've never had anyone be off with me or anything. 
What advice would you give to younger women looking to pursue the same career? 
Just go for it! At school they don't see it as an option. I think the best advice I could give my younger self would be that you don't have to go to uni or college to be successful. You can still be successful doing a trade or an operative. School makes you feel like you're a failure by taking a trade. Debt of going to uni and getting a job. 
Can you think of an example of how your industry or workplace has supported/helped you succeed in a male dominated environment? 
Construction and trucking is a really supportive industry.  When you go to a new site or whatever you'll always bump into someone you know, and everyone is really friendly. The wider construction community is friendly and supportive. You might not see someone for a year but then you go into a job and see them again.  
Latest News From Scot JCB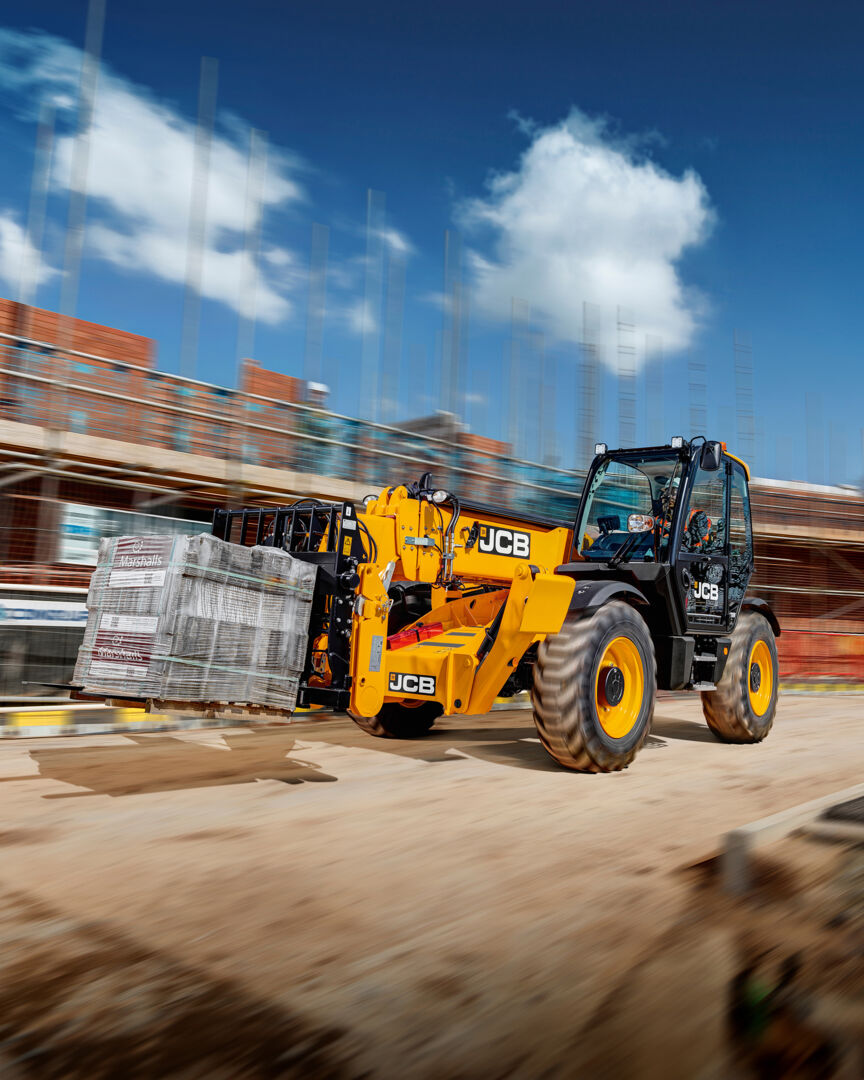 Meet Keith Campbell: Group Used Equipment Sales Manager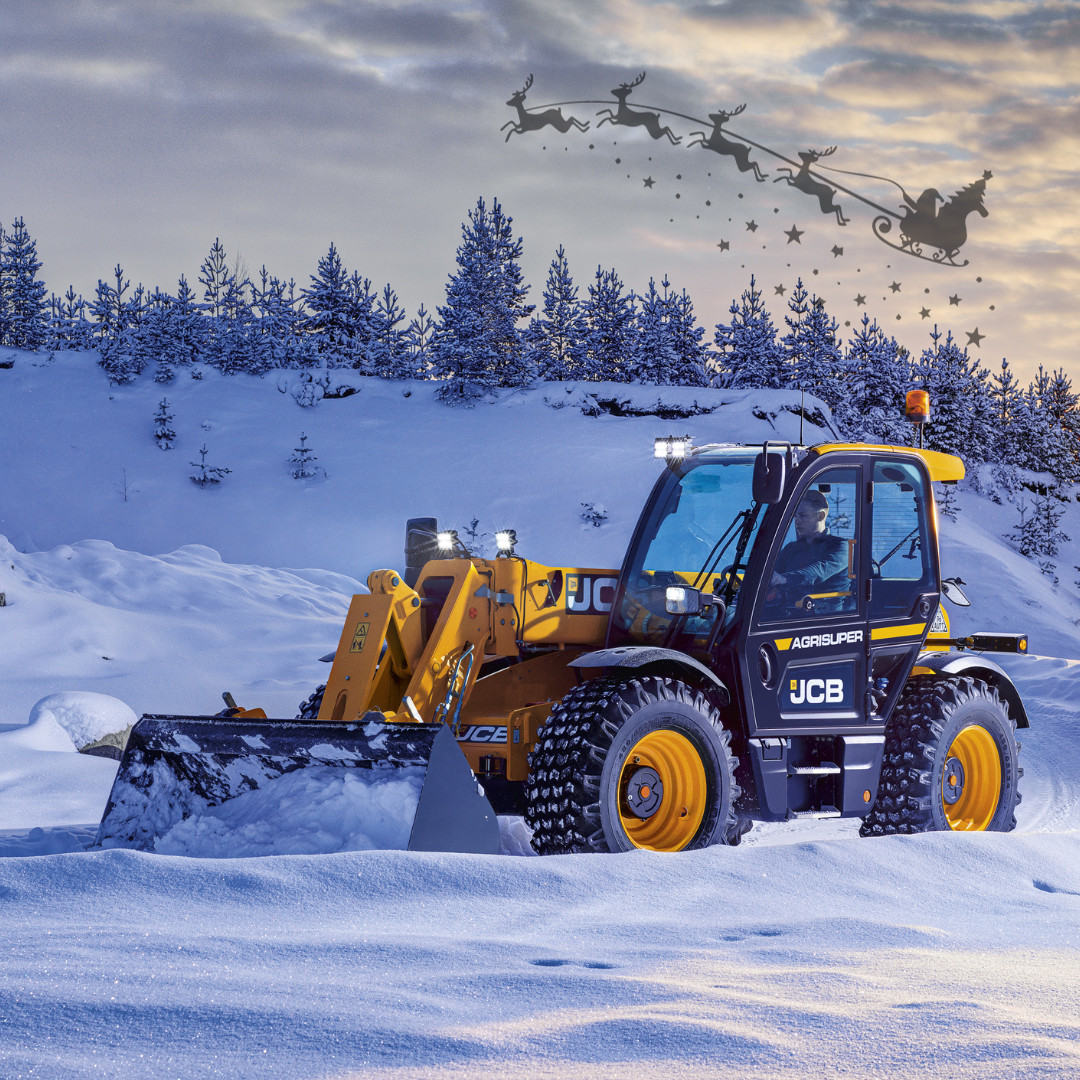 Festive Opening Hours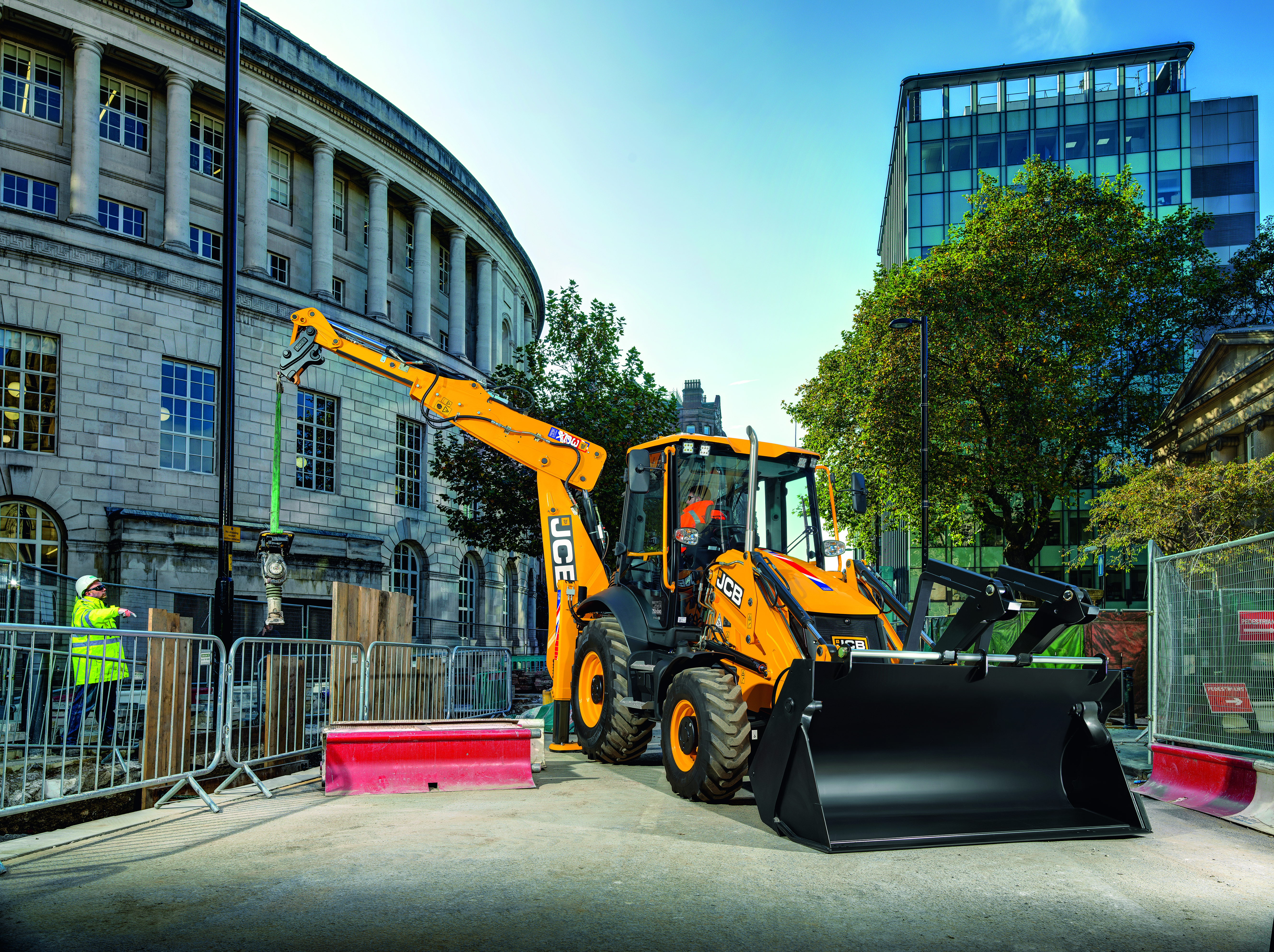 The Ultimate Guide to JCB Backhoe Loaders: Power, Versatility, and Innovation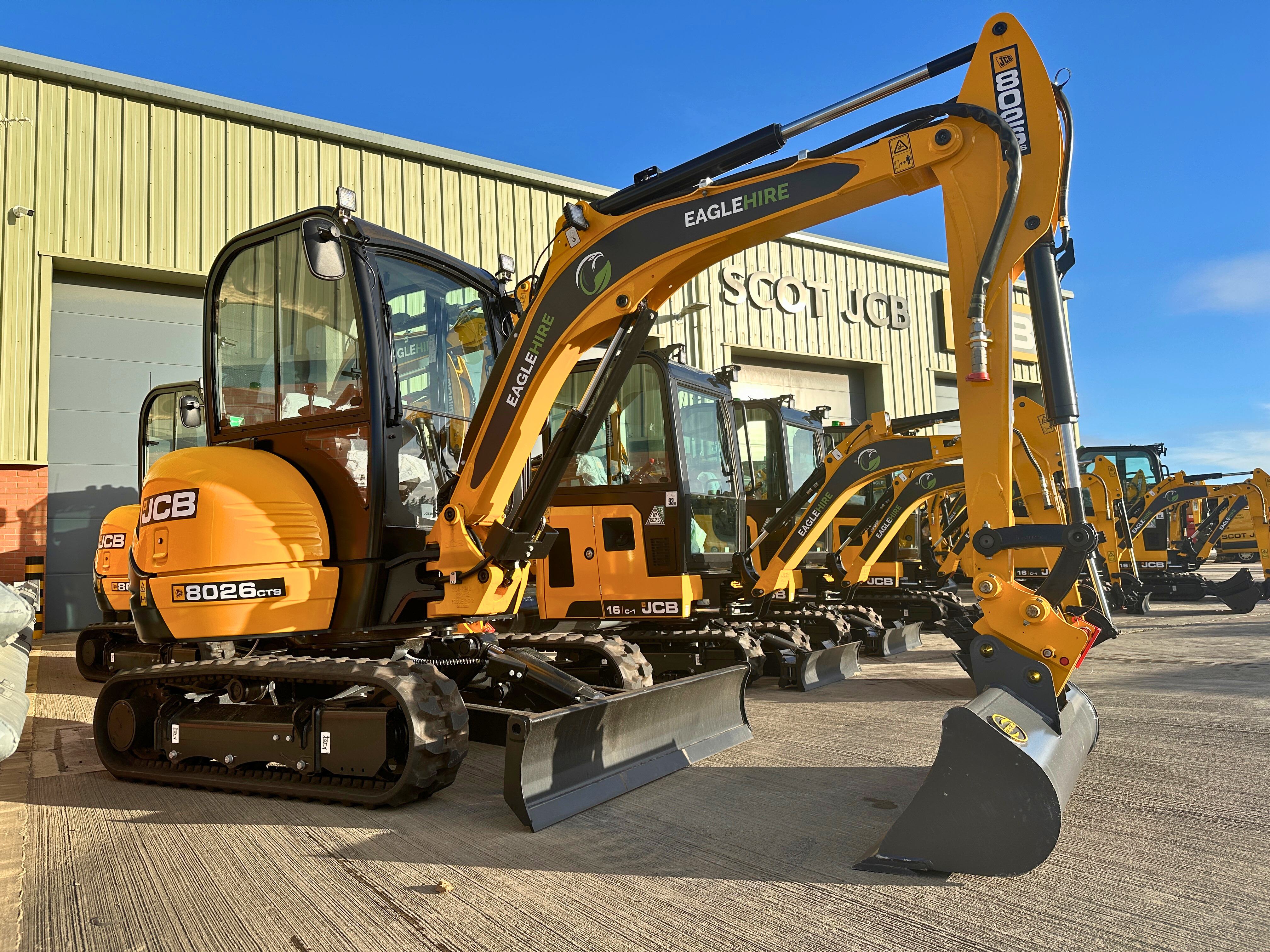 Eagle Hire and Scot JCB 'Make it Happen'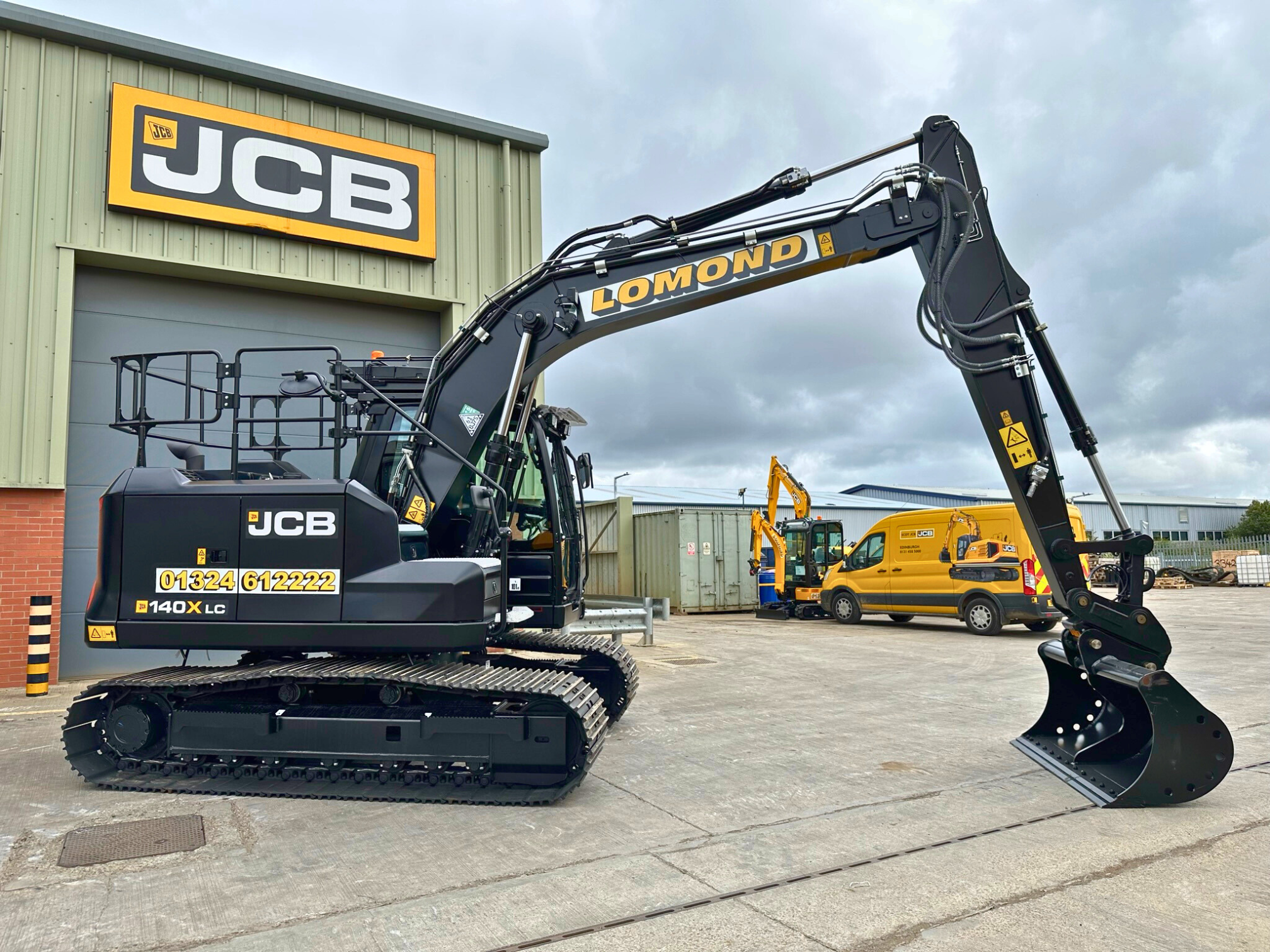 Lomond Plant & Scot JCB, Putting Customers First
Scot JCB Group