Meet Ross Shand
---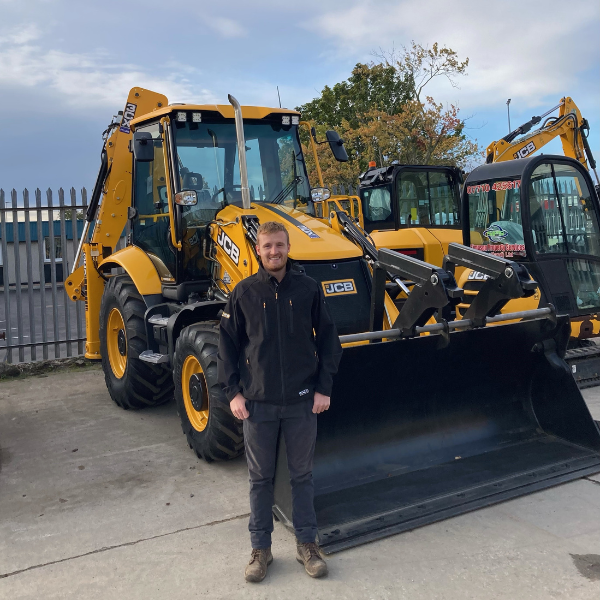 Ross Shand is our Sales Engineer from Aberdeen, covering our construction sales for Aberdeen and the surrounding areas. He joined us to catch up about his experiences at Scot JCB so far from his time in the business, and to tell us more about his background. Ross joined the business in June 2022 and brings a wealth of former experience to the Scot JCB Aberdeen team.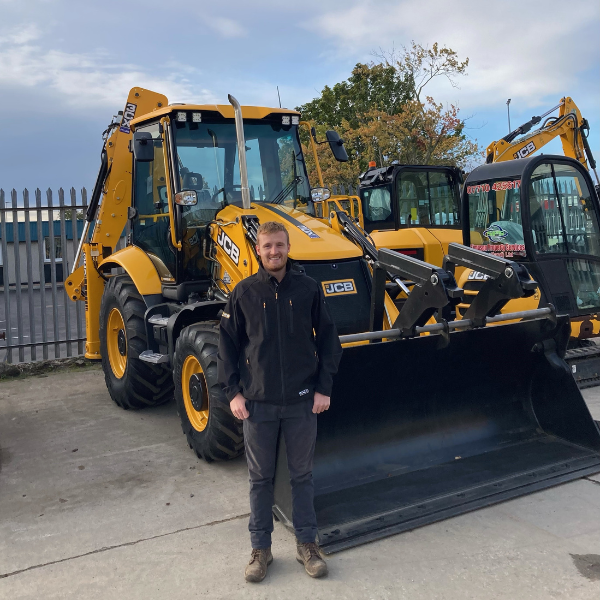 Hands-on beginning and Plant experience.
Ross started as an Apprentice Fabricator and Welder at Murray Machinery, where he worked for six years. This was an enjoyable time that Ross remembers fondly, as he "always had the desire to work outside." He then worked at his father's civil plant groundwork company, alongside his brother. On working at the business, Ross said "When it's a small family business, you're doing everything. One day you're driving an excavator out the trenches, inside a dumper, down in a hole in the lashing rain when it's not so much fun. It meant I was outside more than in the workshop, and I could help with my fabrication background for any repairs too."
After working with machinery, Ross said it was one of his desires for coming to his new role. Growing up around machinery and having his brother work for Scot JCB Group in the past, influenced his decision to come to the business.
"The whole company is quite family orientated, like where I've come from. It's a fantastic group to work with." 
Time at Scot JCB
Having worked through the busy show season, Ross sees this as one of the highlights of his time so far. "It allows you to see many faces in one weekend and let our customers enjoy some hospitality too." Although also says that machine handovers and demos are a fantastic part of his role. "Once they [customers] sit in the cab and realise, this is quality above what I've had before. Now they come in, sit in the X series for example, and really feel the difference. Getting to see customers' reactions and watching their face light up, is always a great moment."
Having had some time at the business, we asked what a typical week looks like for Ross. "Most of the time I'm out visiting customers, taking calls, returning enquires, viewing any trade-ins that customers may wish to use as a part exchange and getting valuations and quotes organised for customers quickly. We want to make sure we return these as soon as we can, whether it's for new or used, to give the customer options in the decision-making process" Ross was also quick to comment on the servicing from Scot JCB, and how it has made his role easier.
 "Customers can phone up and they know someone's going be there within an hour or that same day to sort the machine. Once our team gets there, they're not stopping until the machine is working again.  I think that's what keeps people coming back to us."
Get to know Ross!
What do you like to do when you're not working?
I usually, wake up at five o'clock in the morning and go to the gym come back and then start my day. Other than that, a few pints at the pub with friends, I often get trailed away by the Mrs for a new trip somewhere, and I sometimes spend my time helping with dad.
Are any other interesting facts about yourself that people might not know when they first meet you?
That's a good question. Can't think of anything that would be interesting as such, because I certainly can't sing or anything like that! Probably my fabrication and Plant background.
Do you have a favourite band or bands or musicians?
Quite like a bit of Mumford and sons and Catfish and the Bottlemen too.
Do you have a favourite JCB?
Oh, that's a great question. it would have to be the 220X series, the big boys.
Ross can be contacted for enquiries on 07831 896856 or by email at ross.shand@scot-jcb.co.uk
Latest News From Scot JCB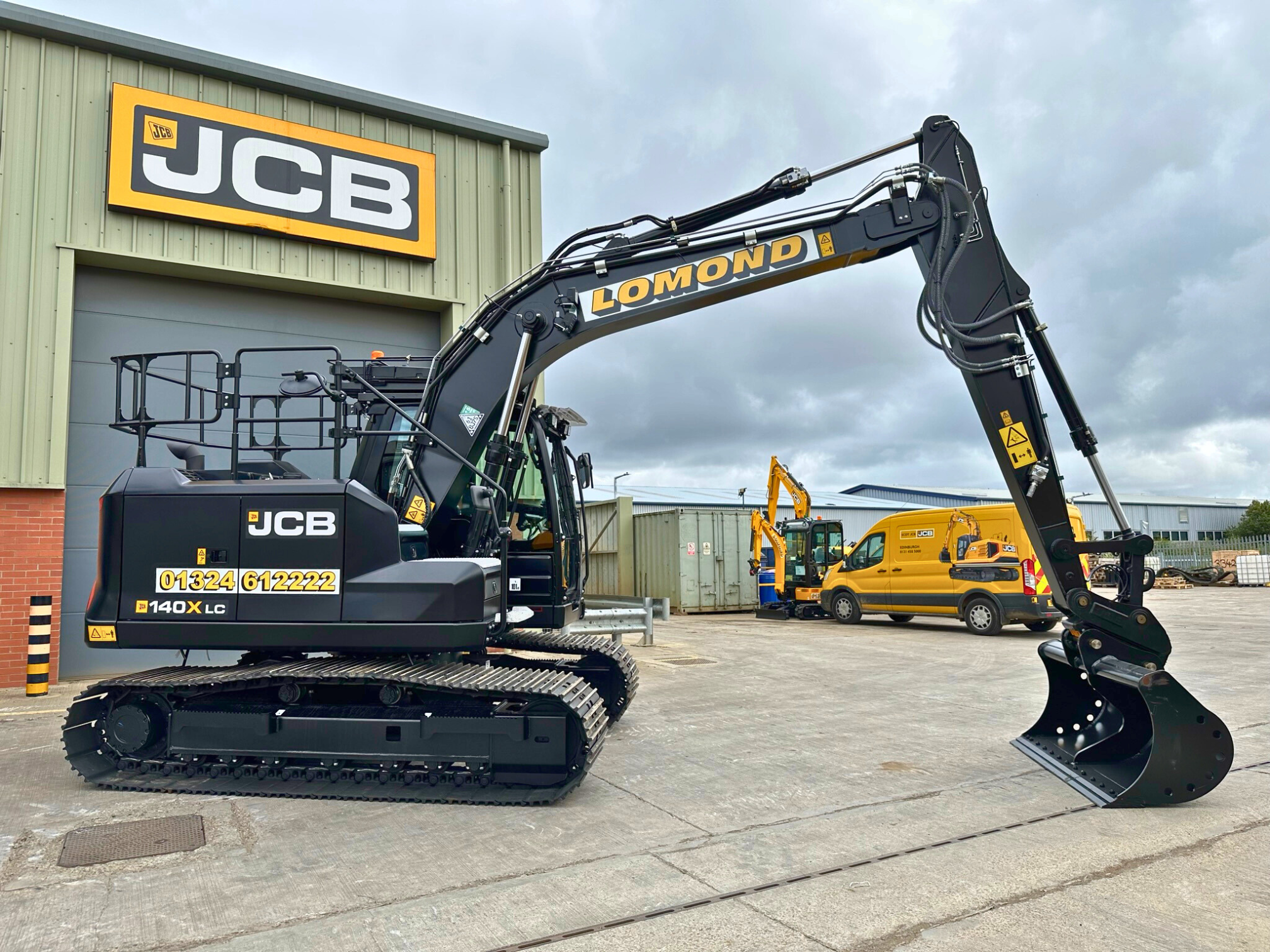 Lomond Plant & Scot JCB, Putting Customers First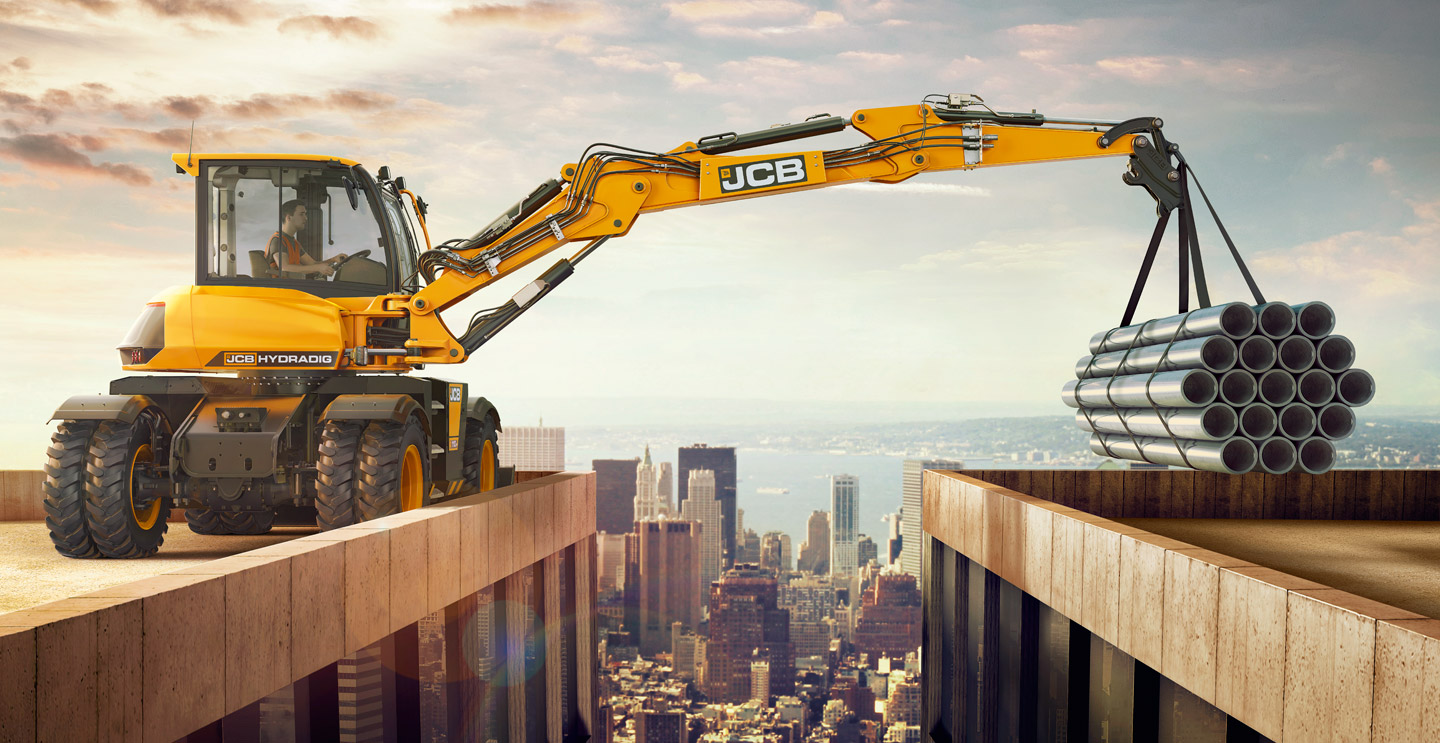 Meet our newest recruits!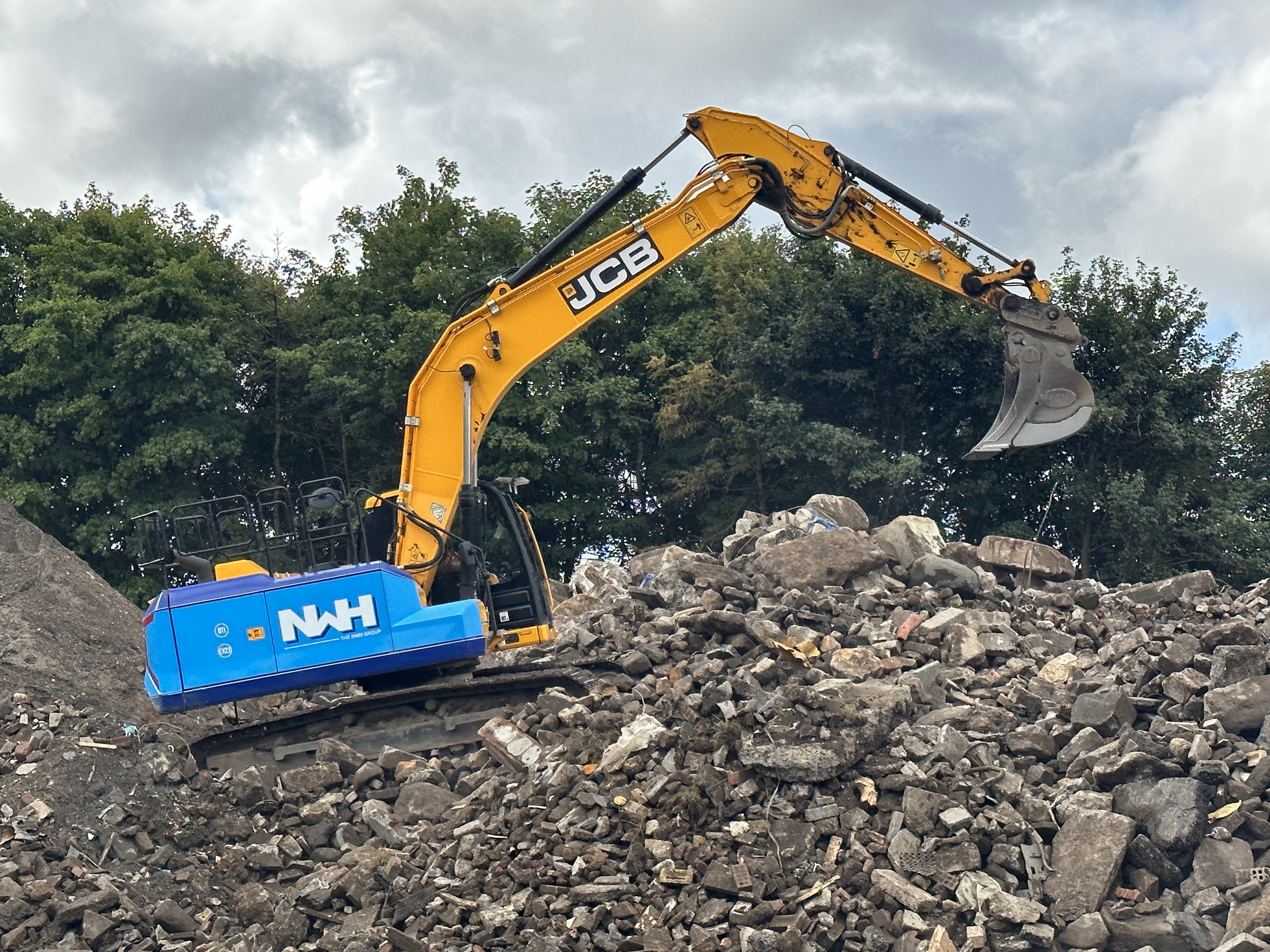 Scot JCB – More Than Just Machinery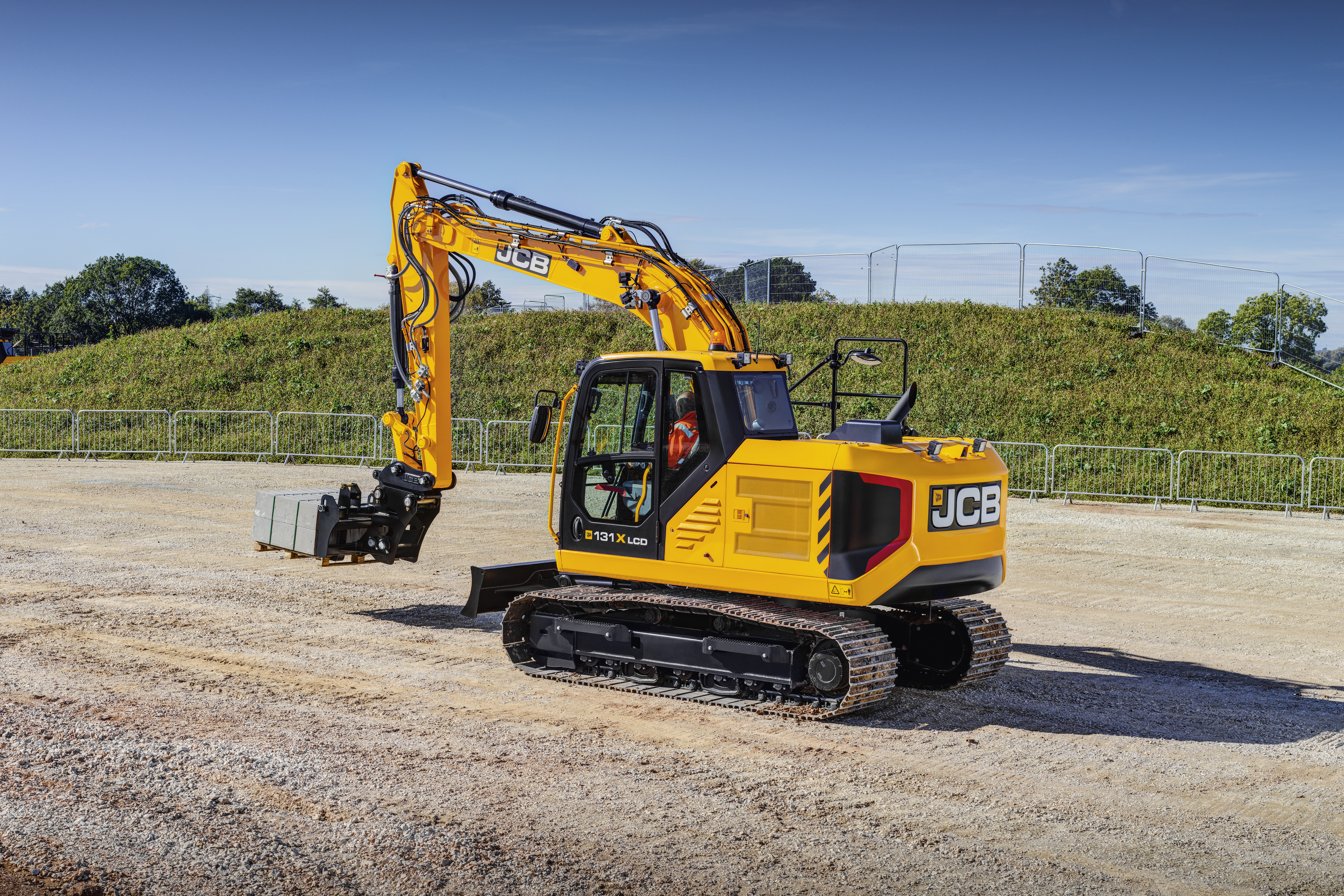 Meet our newest recruits!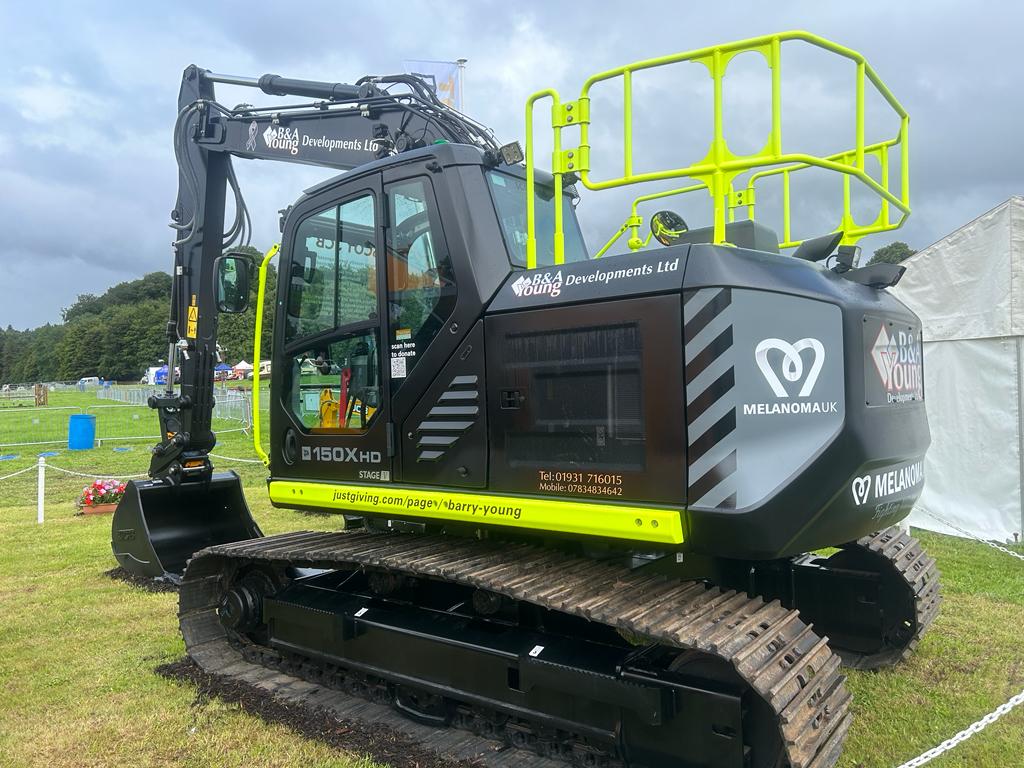 An Extraordinary JCB 150X Helps Raise Awareness for Melanoma UK.
Scot JCB Group