Apprentices Explore JCB HQ
---
Our soon-to-be second-year apprentices visited JCB World Headquarters for a factory visit, the story of JCB tour, and to learn about new emerging technologies to enhance their learning journey.
Visiting with some of our Training and HR staff, the group who will become second-year apprentices in a few short weeks, had the opportunity to visit many areas of the JCB factory and WHQ. Here, they deepened their understanding of building processes, parts and distribution, emerging technologies, and customer service.
Starting with a visit to the JCB Uptime centre, the apprentices learned about JCB LiveLink and TechWeb. Understanding how monitoring technologies can help machinery maintenance schedules and how they are reported helps our apprentice engineers further understand modern servicing processes. Our Apprentice Mark from Aberdeen said, "The Uptime centre was definitely my favourite part."
A significant part of the tour was dedicated to the JCB World Parts Centre, where thousands of parts are distributed every day worldwide, including to our Scot JCB depots. The apprentices learned about processing orders, packaging, and shipping to locations. Being aware of the aftersales process, and the role that parts and service have together in providing efficient and excellent service for our customers is an important learning point for all our apprentices.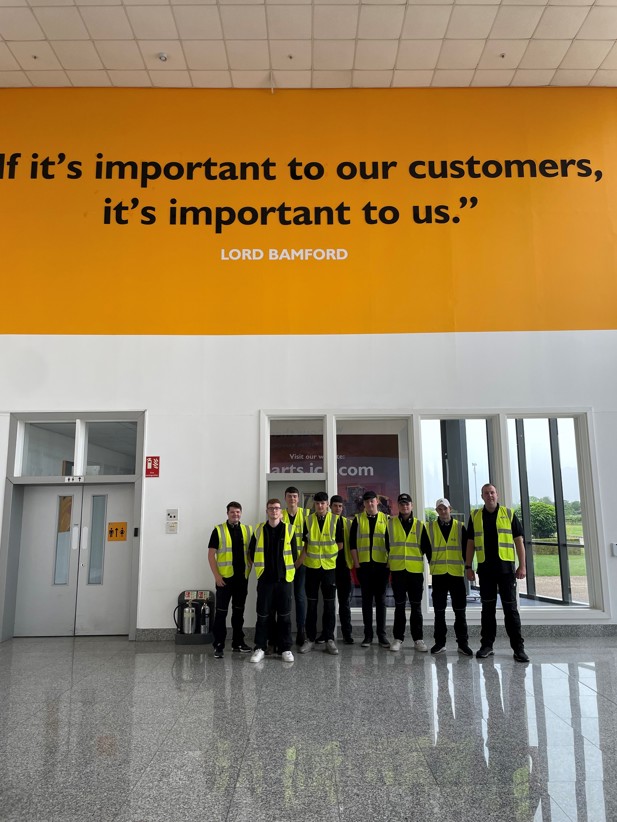 An interesting part of the time at the factory was the tour of the JCB Loadall production line. The JCB Loadall has grown to be a key product line in the JCB portfolio, having sold the first loadall in 1977. Over 200,000 units of various sizes have been sold worldwide, with around 30 products now in the Telehandler range. The group enjoyed the opportunity to see end-to-end production on numerous models, all the way to final assembly. Apprentice Engineer at Huntly Ryan said, "Seeing the way that JCB machines are built right from scratch also helped me to develop more of an understanding."
Of course, an important part for the future engineers of Scot JCB and representatives of the JCB brand is the history and lineage of JCB so far. Our apprentices toured the Story of JCB Museum to learn more about the business's formation, key product developments, and success stories. With a rich tradition of producing leading machinery, prioritising innovation, ease of maintenance, and operator comfort, the group saw some of the first iterations of the machinery they now work with every day.
A key learning point for all our apprentices is not only the knowledge-based aspects of the role but also how to conduct themselves with customers. The group spent time developing their customer service skills with some of the JCB Learning Centre staff. Being able to communicate effectively with customers, and articulate information about their machinery in an easy-to-understand, honest way helps to promote the culture of first-class service that Scot JCB Group tries to provide.
Angus Erskine, Training and Technical Support at Scot JCB told us "A crucial part of the learning process is how to provide the best service possible for our customers. Our engineers have a huge responsibility to represent Scot JCB as a business and the JCB brand. That's why it's important that our apprentices not only get technical training but also customer service training to aid them with all aspects of the role."
With the opportunity to learn from experts at JCB Global Learning, the group had sessions working on hydraulics and engines, furthering the knowledge they had learned over the last year. They also had sessions learning about emerging technologies, such as how hydrogen looks set to play an ever more important role in power generation for JCB machinery in years to come.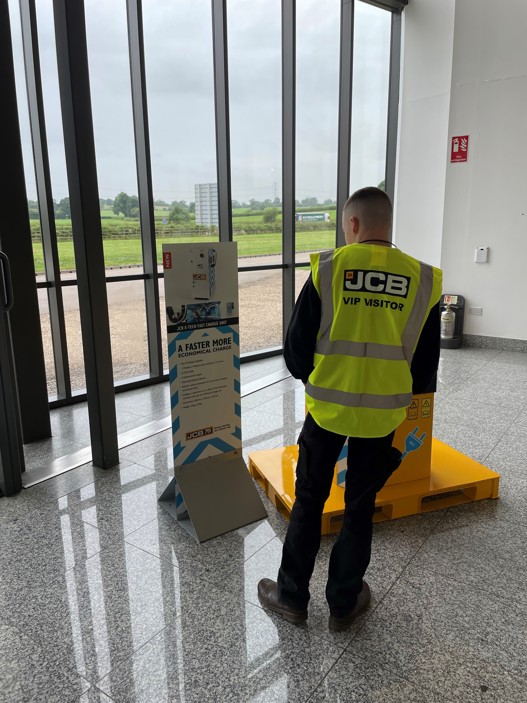 Reflecting on their experience, Apprentice Engineer from Aberdeen Mark said "The trip to the factory was very interesting. I really enjoyed the tour around the 3CX and Loadall factory." The apprentices will take their learning into their second year at Scot JCB Group, as they continue to build their skills and knowledge in their four years of training. Angus further added "Allowing our apprentices to visit JCB WHQ helps them understand the size of the brand they work with, how it's not just machines supplied in the UK but globally. It even amazed me when we were shown in the Uptime centre how many 3CXs there were in India!"
As well as spending time at JCB WHQ, the group also enjoyed some downtime and went bowling, with some of our apprentices showing the team how things are done! Callum, one of our apprentices from Forfar, said "I also enjoyed the opportunity to visit with the other apprentices from the different depots as you're able to talk and see what the different depots are doing," allowing our apprentices to share their experiences. Having returned to their depots, the group now look forward to continuing their apprenticeship and returning to college in the next few months.
Latest News From Scot JCB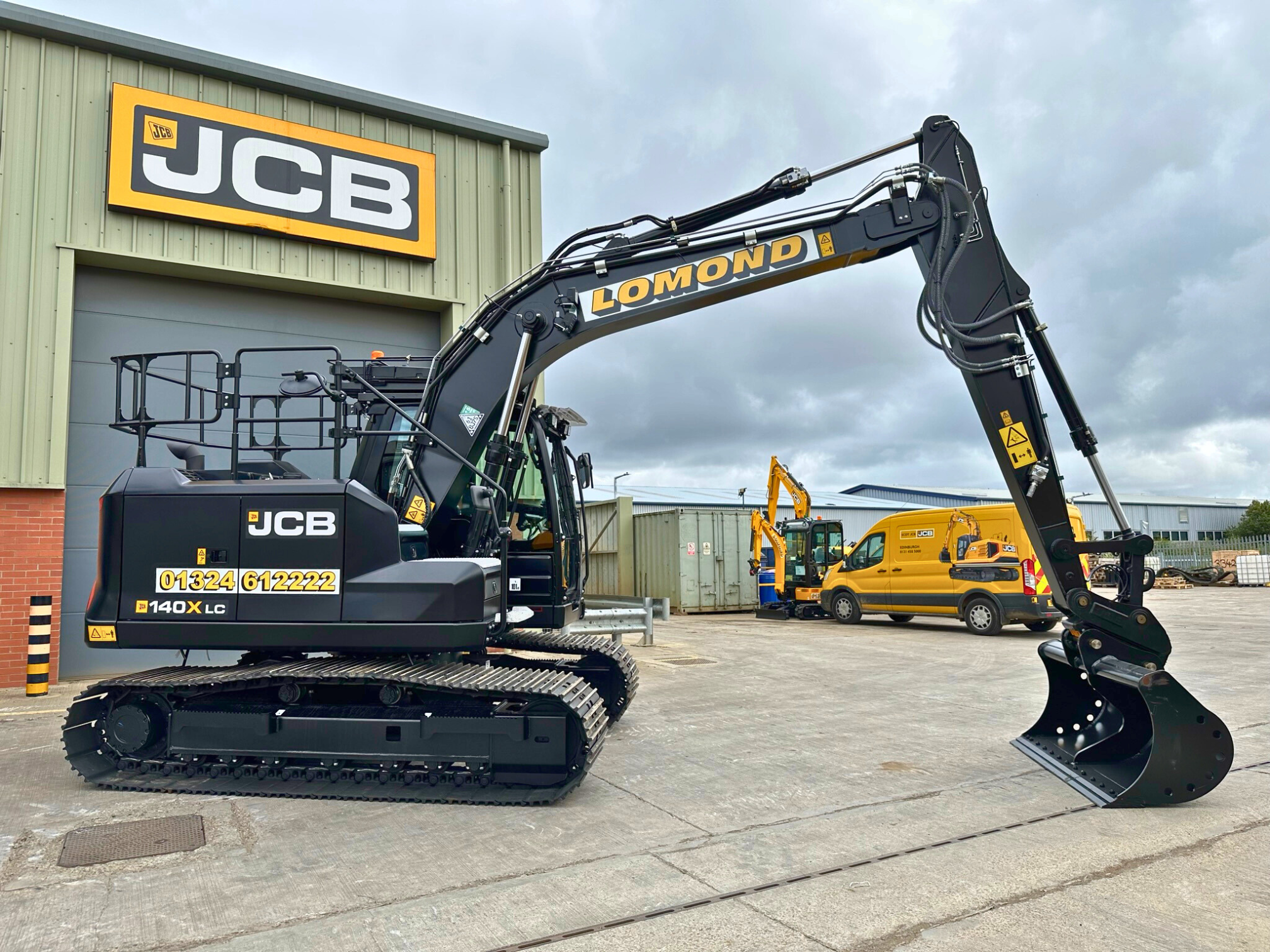 Lomond Plant & Scot JCB, Putting Customers First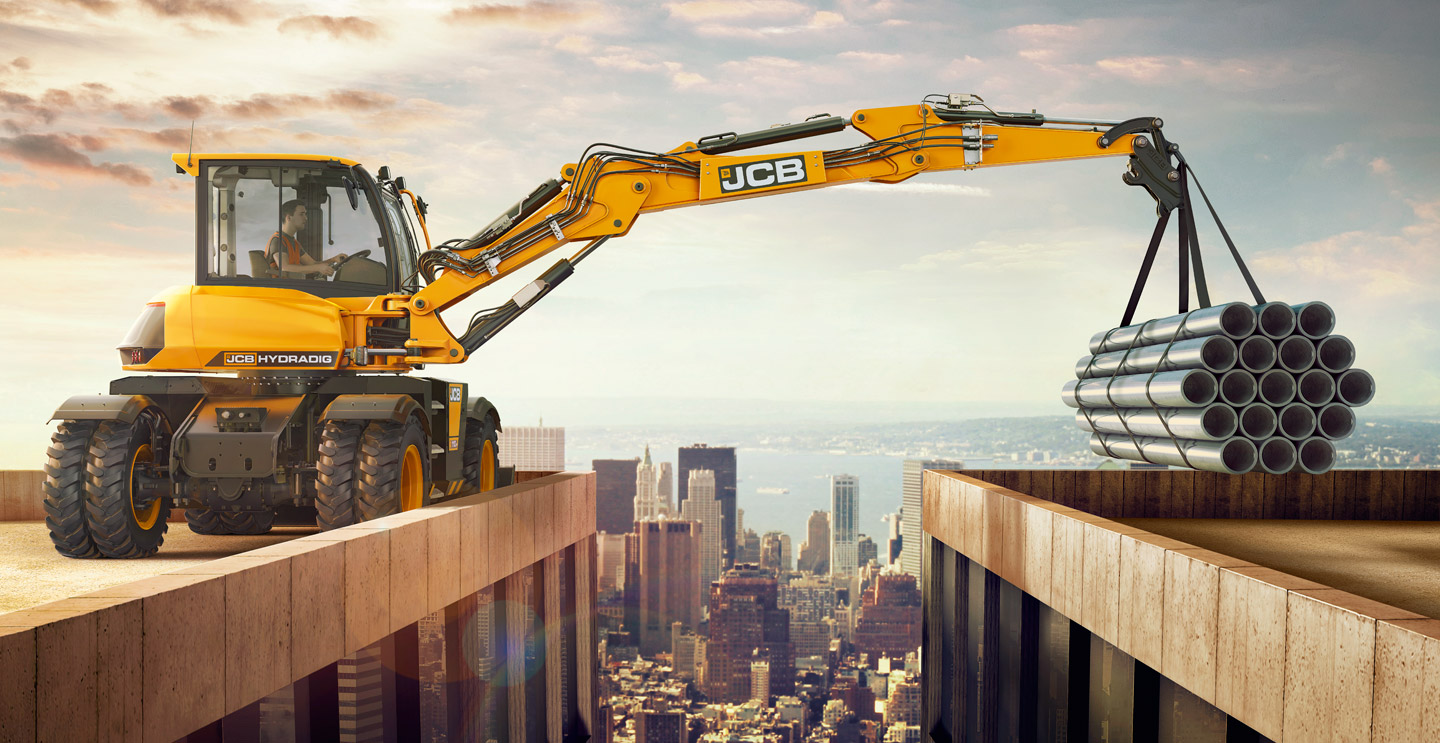 Meet our newest recruits!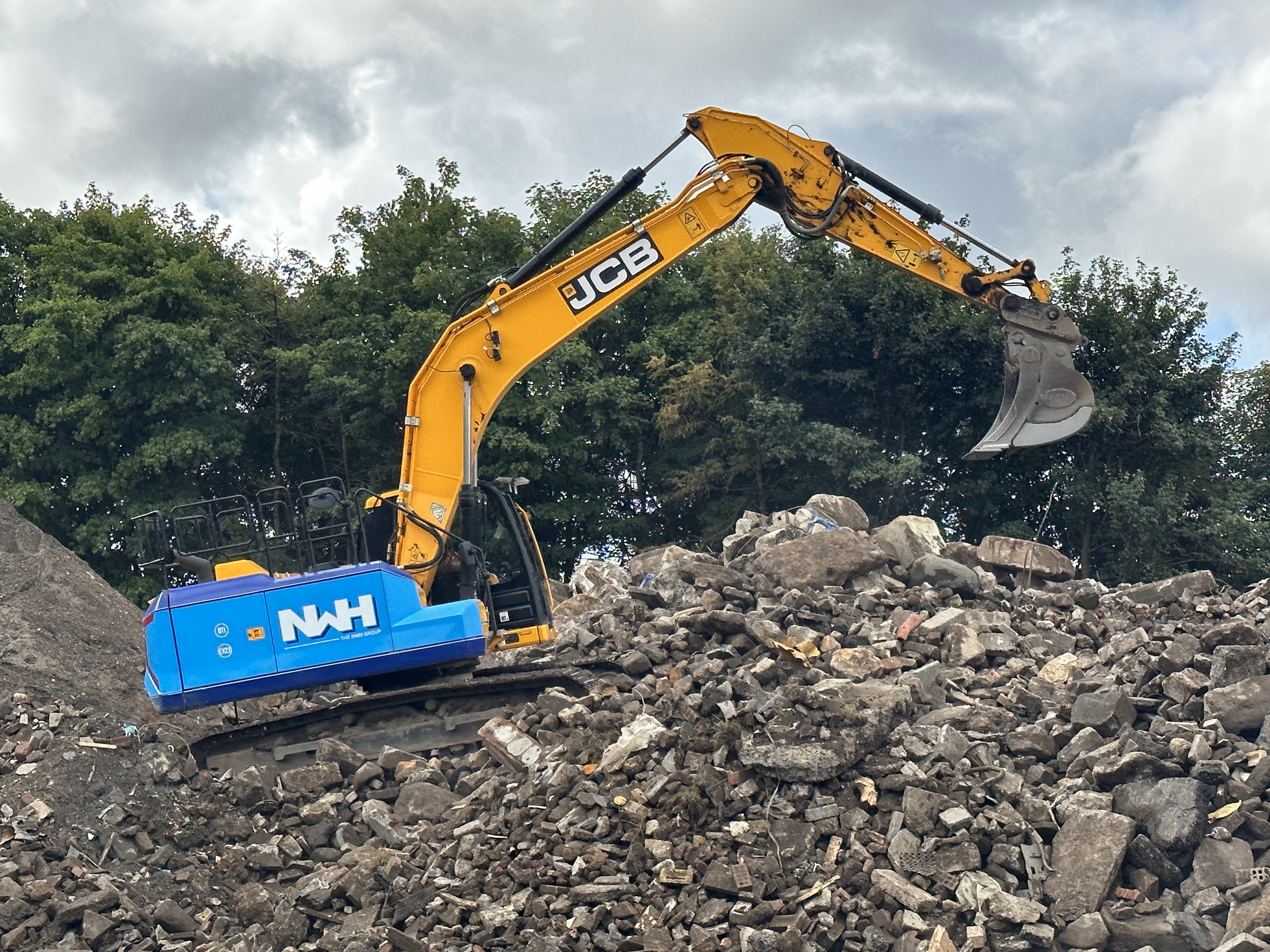 Scot JCB – More Than Just Machinery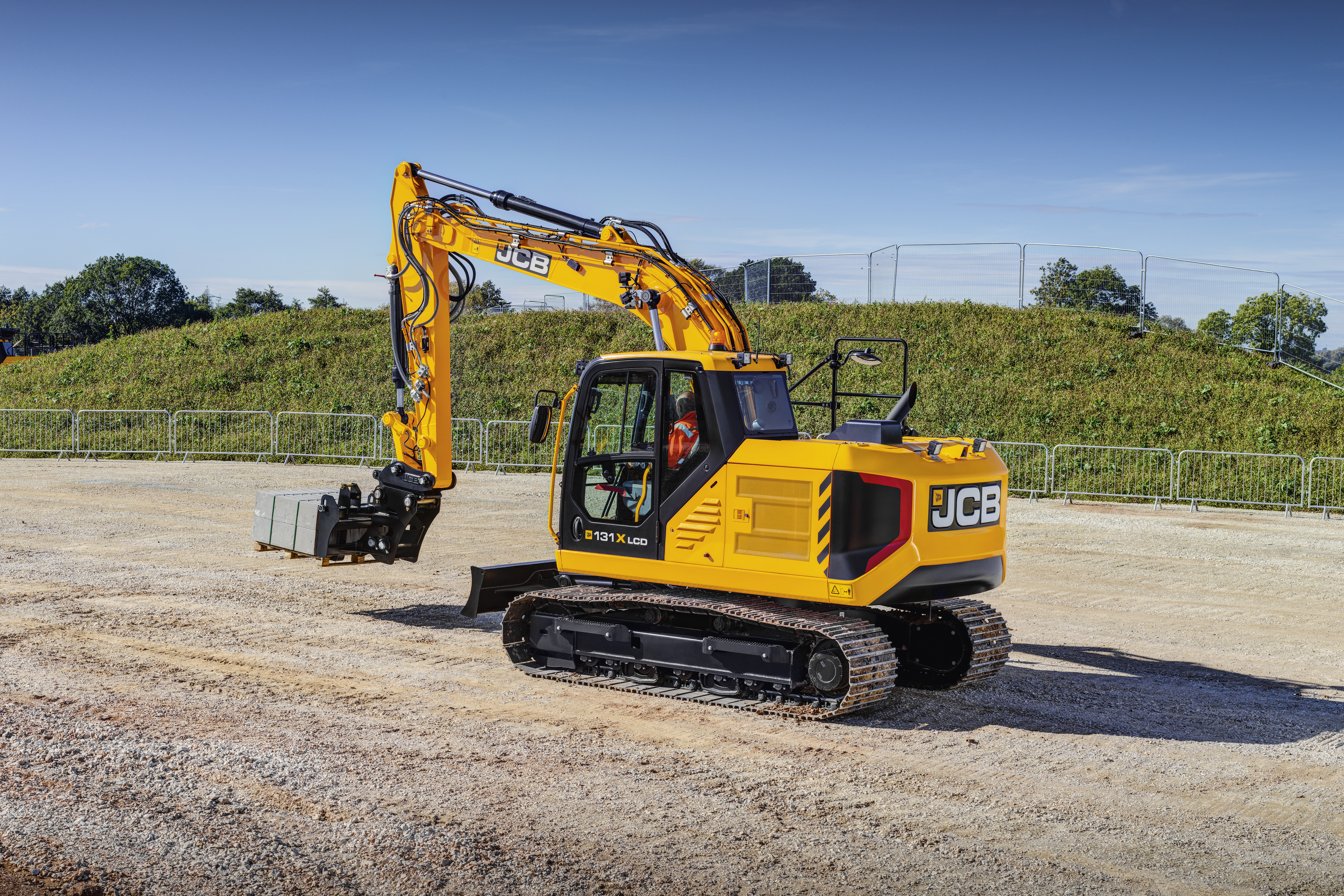 Meet our newest recruits!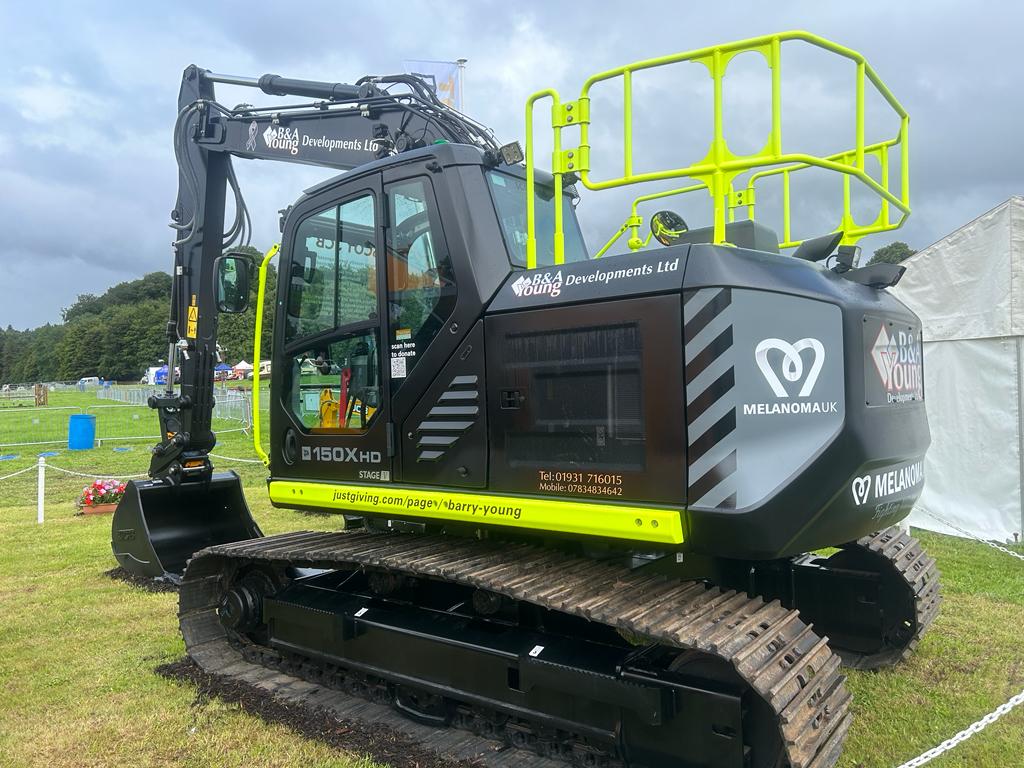 An Extraordinary JCB 150X Helps Raise Awareness for Melanoma UK.
Scot JCB Group