Meet Zaya McMillan-Grant - Women in Construction Week 2023
---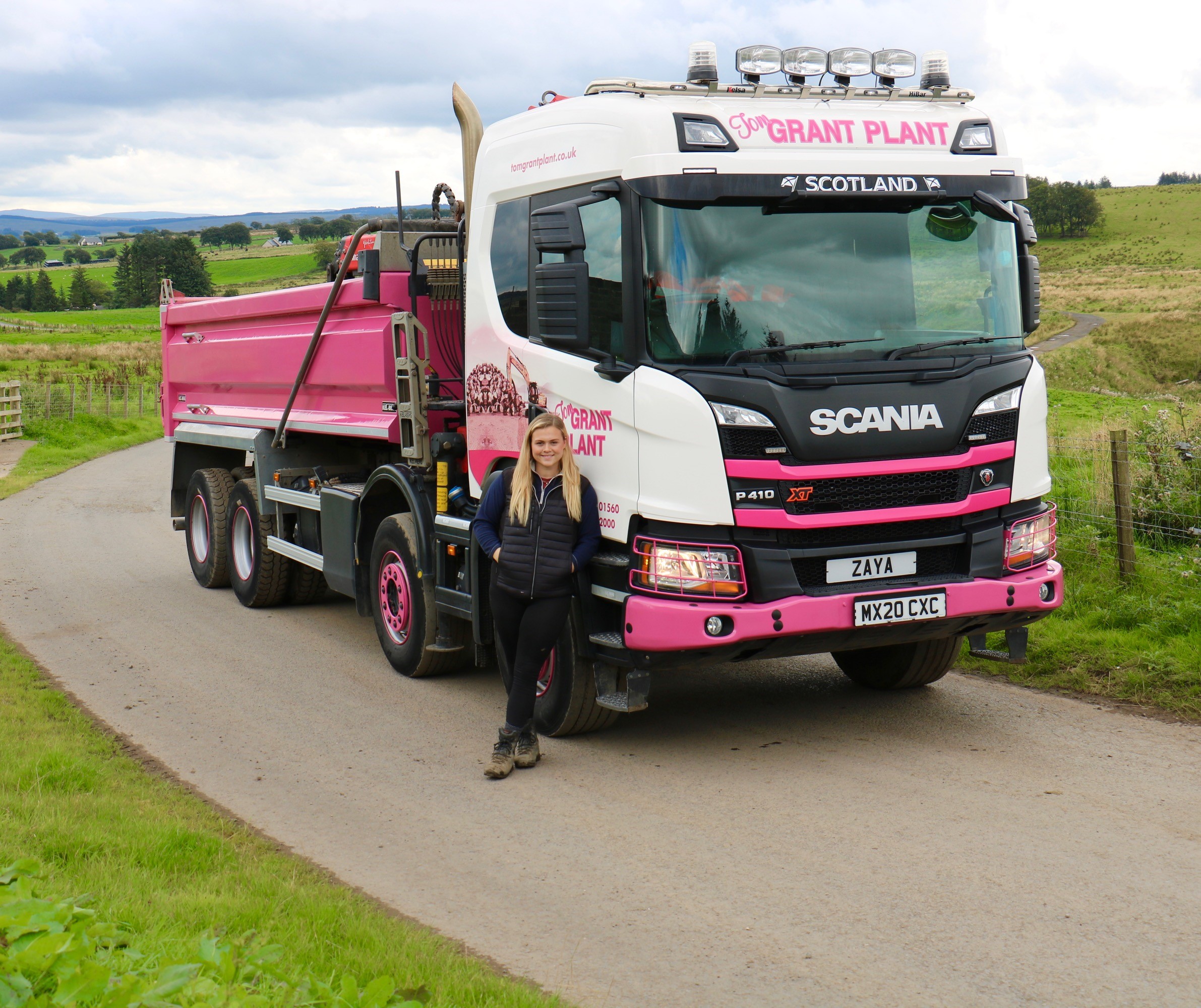 To celebrate Women in Construction Week and International Women's Day  we have been catching up with some of our customers to find out more about them, how they got into construction, what changes they have seen in the industry and most importantly what they love about working in construction.
Zaya McMillian-Grant is an HGV driver for Tom Grant Plant who also has her digger and dumper tickets. Zaya tells us about her vast construction experience and how she thinks the industry is changing.
Name: Zaya McMillan-Grant
Company: Tom Grant Plant
Role: Mainly an HGV Driver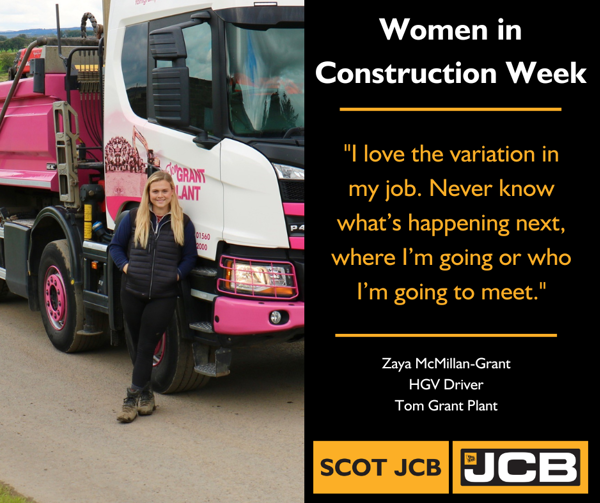 How did you get into your current role?
I grew up, in and around Plant and machinery. I always wanted to be a digger driver when I was younger. Summers and weekends my dad would make me shift piles of stone from one area to another, digging holes or levelling materials out. I had the chance to start working with the company washing diggers, running about collecting parts and buckets here, there and everywhere! Then I moved into the workshop where the mechanics taught me how to service and fix machines and lorries and at that point I thought that was it for me, I would be a mechanic! During this time in the workshop, I eventually got my digger and dumper tickets and I would be sent to different jobs gaining more and more experience. I love it. Eventually I thought I wanted to open myself up to more opportunities, experience and to be able to have a better insight to the industry. I went and got my class 2 and class 1. I'm currently a grab driver bobbing in and down the country. I still have the odd shift sitting in a digger or dumper. 
What changes have you seen in construction in recent years with regards to gender bias? Do you think that events like Women in Construction by SPOA are opening more doors for women to work in construction?
In recent years there has been more women entering this line of work. But many still have to fight hard to get there and prove themselves to be worthy. After all it's still a "man's" world and everyone has their opinions. However, it is slowly changing and accepting women into it. Women in construction by the SPOA is definitely opening more doors and providing women with a chance to get a start in the industry. It has also provided a chance for women to come together and discuss their experiences, and the challenges that are faced day to day on the job. 
The theme of international women's day this year is "Embracing Equity", Do you think the industry has changed to allow women to have similar opportunities? Or is there still some things to improve on? 
The industry has changed to accept more women and provide more opportunities for them in different sectors but I do feel it is a work in progress and still has a long way to go.
What's your favourite part of your job? 
I love the variation in my job. Never know what's happening next, where I'm going or who I'm going to meet. Every day I learn something new and improve my skills all while doing what I love. 
What's your proudest achievement in your working life so far?
Proving to myself I can do anything I put my mind to.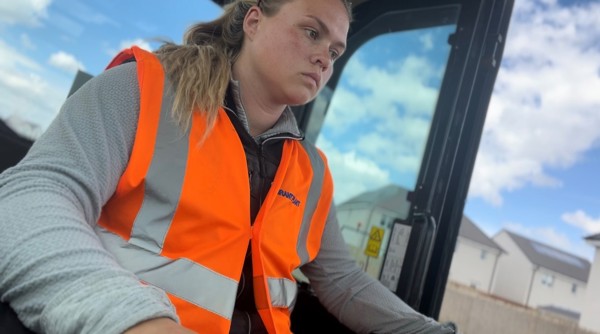 What is the best advice you've been given since starting in construction? 
Regardless of who you are or what you do nothing should hold you back.
What advice would you give to women who have an interest in construction but aren't sure if it's right for them? 
It doesn't matter what anyone else thinks or what anyone else wants you to do. Do what makes YOU happy! 
Do you have any work goals for 2023? 
My goal this year is to keep learning, I want to get more experiences and get as much behind me as I possibly can. 
What about life outside of work? What do you do when you're not at work?
I live on a farm so there is always something to keep me occupied. If that's working with sheep or arguing with my dad over cows. It keeps me busy and definitely entertained as one of us always walks away in a cream puff.
Latest News From Scot JCB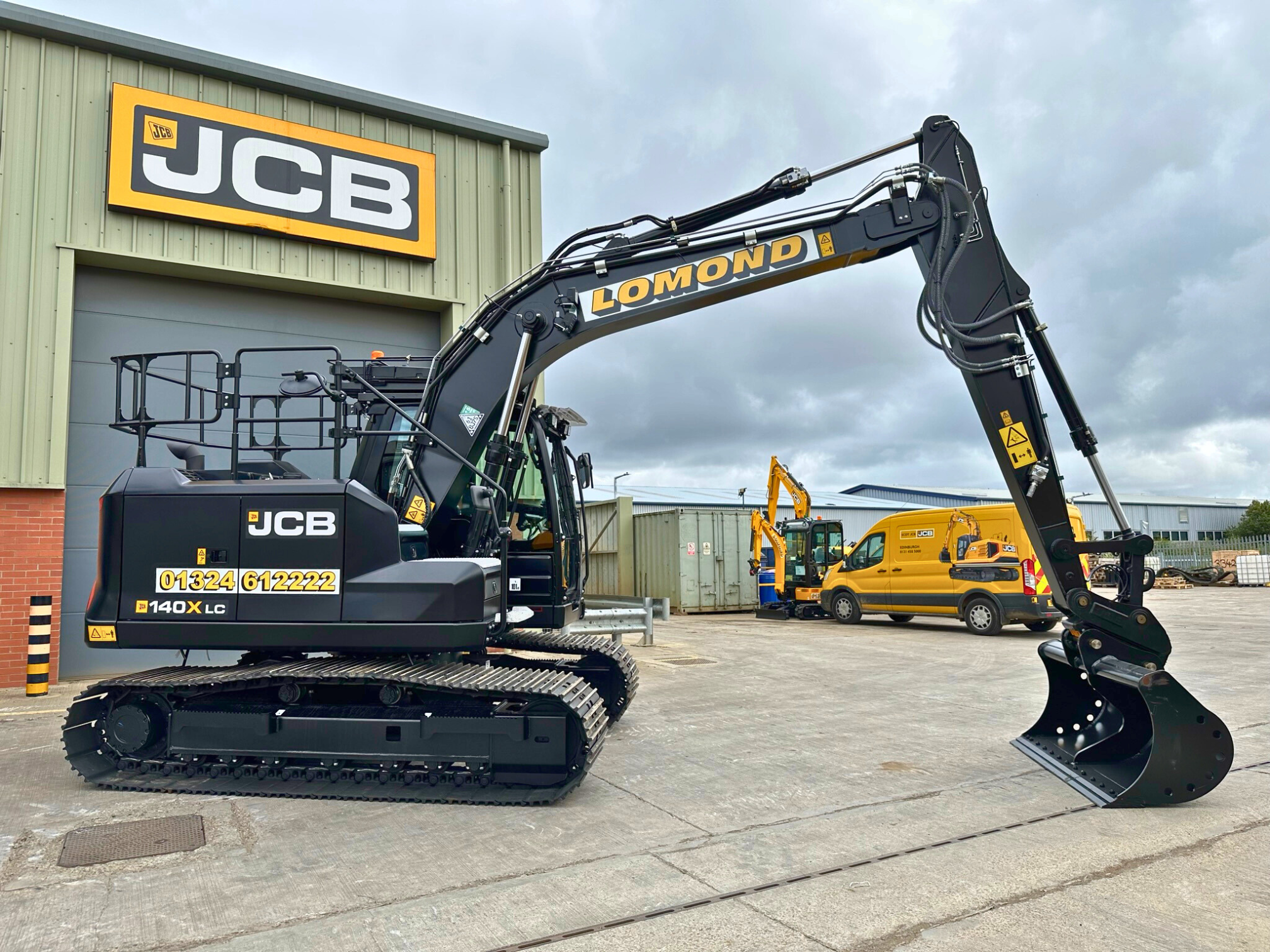 Lomond Plant & Scot JCB, Putting Customers First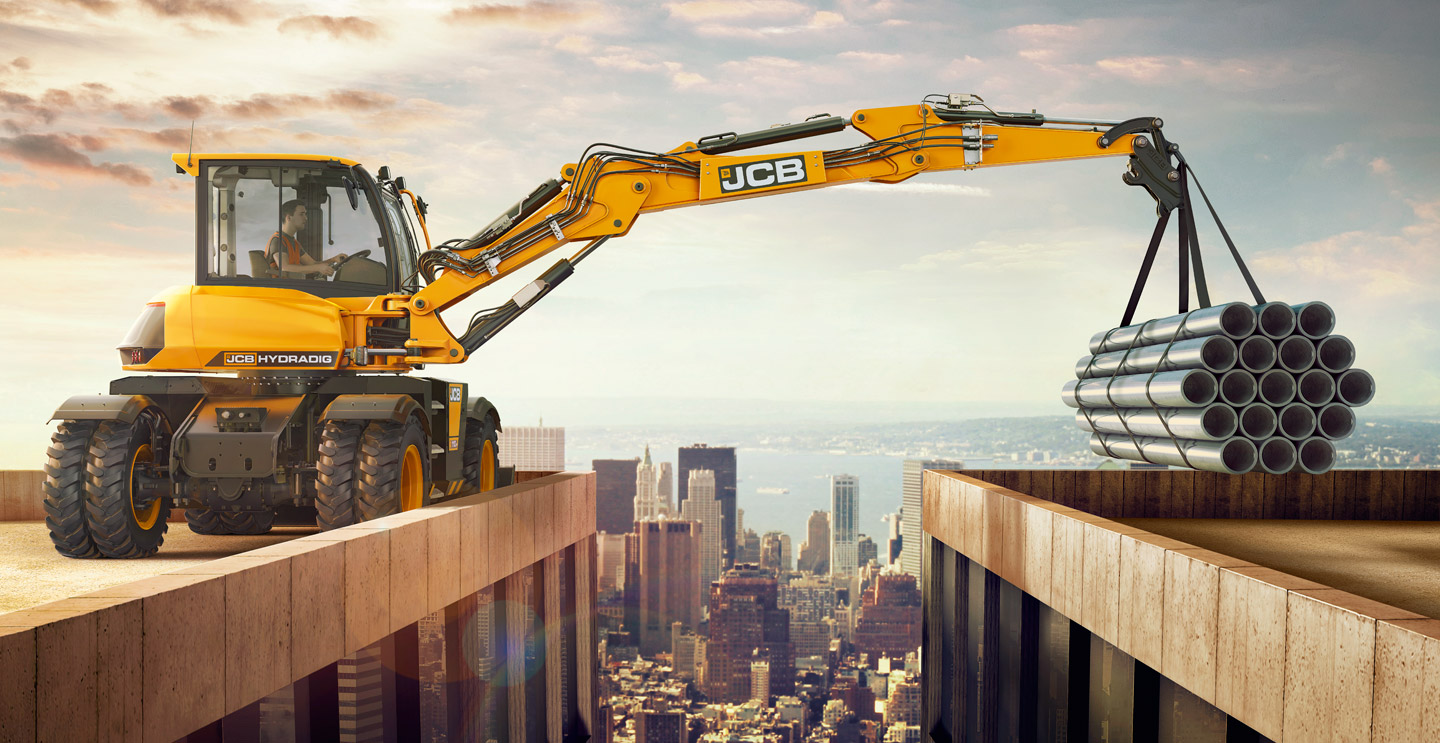 Meet our newest recruits!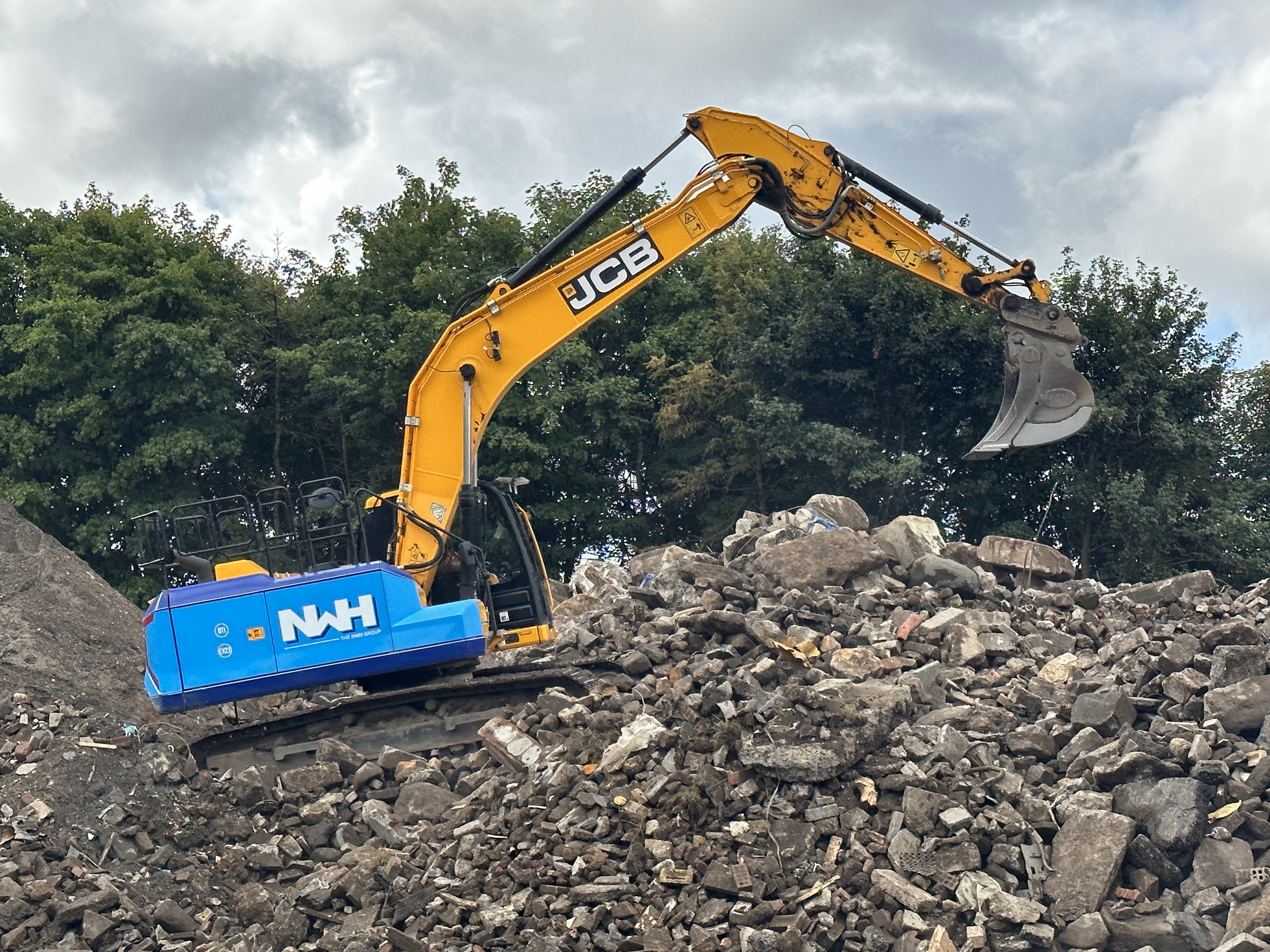 Scot JCB – More Than Just Machinery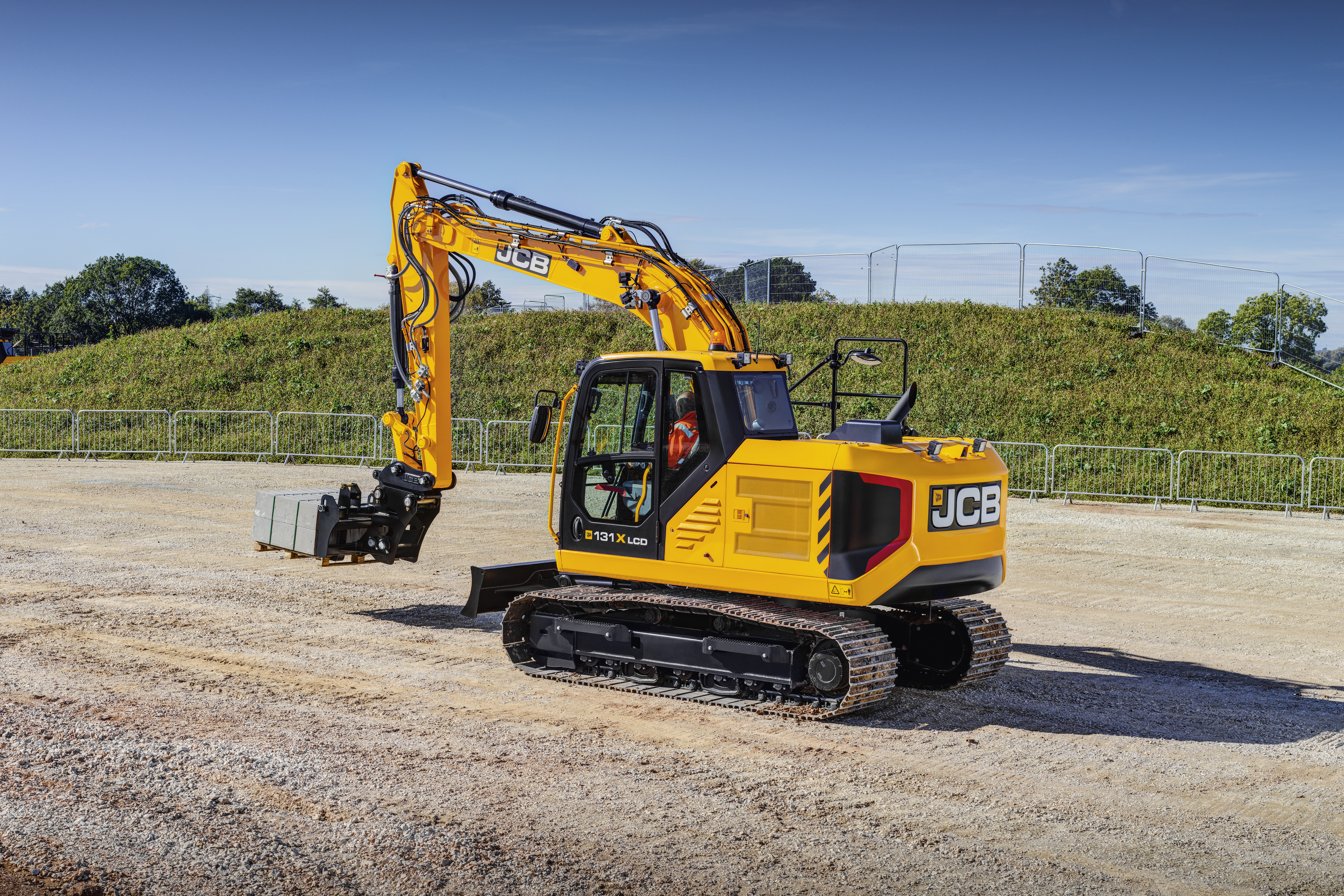 Meet our newest recruits!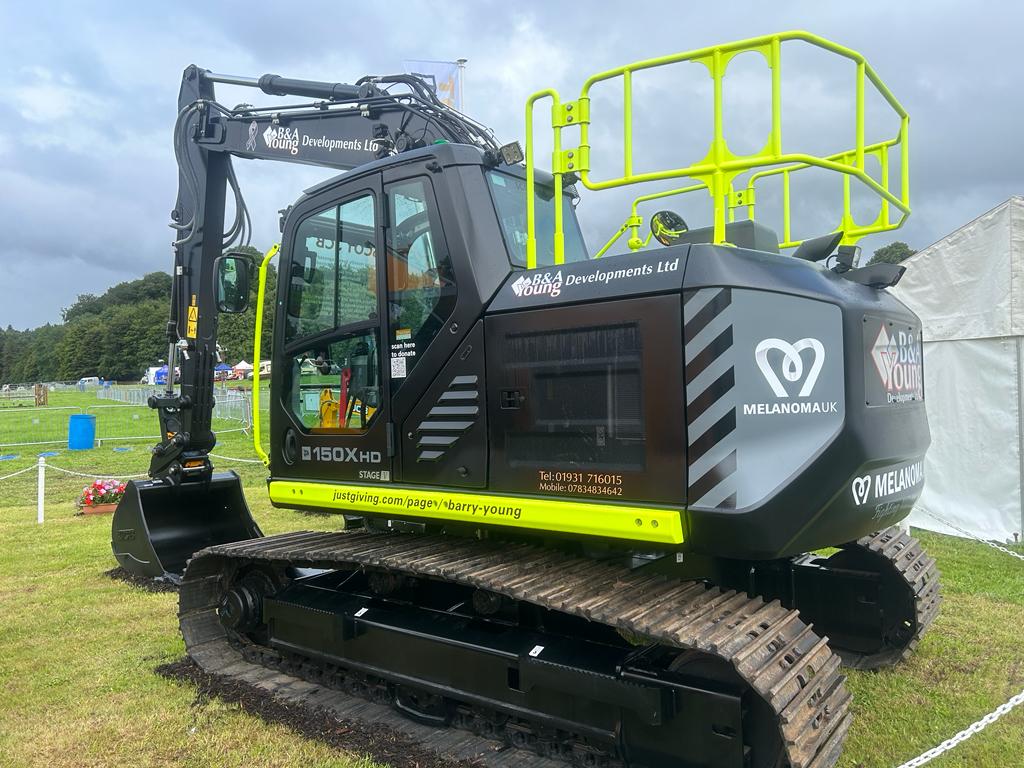 An Extraordinary JCB 150X Helps Raise Awareness for Melanoma UK.
Scot JCB Group