IN STOCK NOW! Genuine JCB rubber tracks from only £95.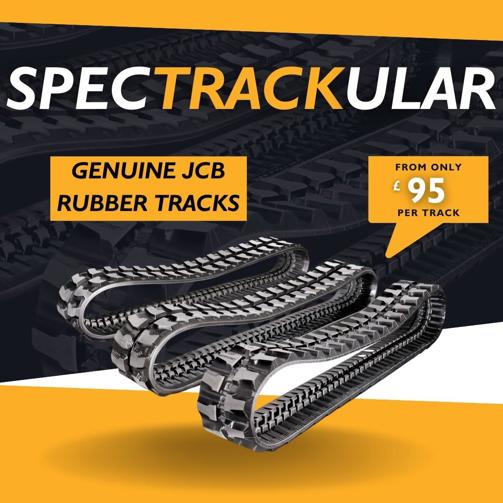 Old and worn tracks can lead to wear and tear, increased fuel consumption, loss of power and reduced working life, all of which can cost you time and money.
Buying genuine JCB rubber tracks gives you:
Superior quality rubber compounds
Improved profitability with low costs per hour
Advance lug design with 50% more ground contact area than equivalent competitor's tracks which gives you better traction
Core metal profile specifically designed to reduce cut edge damage
Patented design provides superior ride comfort
JCB tested and approved tracks, fitted to machines on the production line
Tracks included in the offer:
Part Number​
332/H9864D​
332/H9870D​
332/H9876D​
332/H9889D​
332/H9905D​
332/H9909D​
332/L5153D​
334/F7982D​
334/H2922D​
Terms & Conditions: offer is ongoing while stocks last, Scot JCB Group reserves the right to withdraw, alter or decline this offer without notice.