JCB Stage IIIA Generators available from £39 + VAT per week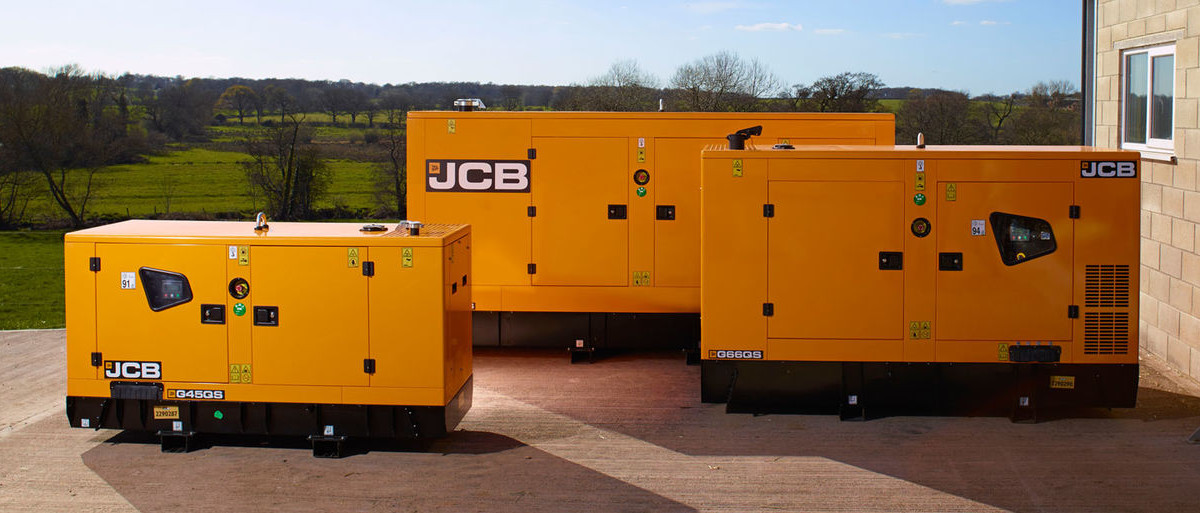 For the customers who require lower emissions, but still require maximum fuel efficiency and reliability? JCB Stage IIIA generators provide the ideal power solution to meet the strict environmental needs and with the launch of JCB Flexilease, these efficient generators are available from an affordable £39 +VAT per week based on a 3 + 33-month lease agreement on a max of 2500 hours p/a. For a limited number of machines only on orders placed before 31st October 2018 via Scot JCB.
In addition, to Hire Purchase and Finance Lease options, customers now have the option to use JCB FlexiLease as a way of acquiring the QS Stage IIIA generators. JCB FlexiLease provides customers with a fantastic opportunity to acquire the use of a generator with a lower initial outlay, instead of purchasing the generator outright or through a typical Hire Purchase agreement. Another advantage of Flexilease means the VAT is payable as the payments fall due and not all up front, making it an attractive way of acquiring a generator for your business if ultimate ownership isn't required.
Payments on a JCB Flexilease are lower in comparison to a standard lease or hire agreement because there is an 'Investment Value' stood by JCB finance Ltd that remains unpaid by you and the unique aspect to JCB Flexilease is that it offers you the chance to earn from the disposal of the generator at the end of the agreement. Acting as an agent you can find a buyer for the generator (giving the original supplying dealer the first option) and anything achieved above the Investment Value is yours. This presents a possible cash back opportunity or a payment towards a new generator. Alternatively, you can return the generator to JCB Finance Ltd – return conditions apply.
For more info on JCB Flexilease see:
For more information contact us today on 0141 556 6521
JCB Power Products Ltd is an appointed representative of JCB Finance Ltd which is authorised and regulated by the Financial Conduct Authority.
Offer ends 31st October 2018.
T&C: Scot JCB (Registered in UK No. SC51692: Scot JCB Registered office: 398 Townmill Road, Glasgow, G31 3AR) Scot JCB is authorised and regulated by the Financial Conduct Authority. Scot JCB is a credit broker and JCB Finance Ltd are its preferred supplier of Finance. JCB Finance Ltd (registered in England No:972265 and whose registered address is: The Mill, High Street, Rochester, Staffs, ST14 5JW) is authorised and regulated by the Financial Conduct Authority (Firm Reference Number: 708332). Finance is restricted to business users only in the United Kingdom, subject to acceptance by JCB Finance Ltd. Terms apply.