Join our Exceptional Team
The Scot JCB Group is made up of Scot JCB, Scot Agri, Stewart Plant Sales, and SIA – Compressors and Generators, we sell and service machinery in construction, agricultural and industrial industries through our network of 17 depots across Scotland and the North of England. We work with the best manufacturers including JCB, Massey Ferguson, HORSCH, Ktwo and many more.
Our Benefits
Our employees are at the centre of everything we do at the Scot JCB Group which is why we will ensure we support you and help you grow with the Scot JCB Group.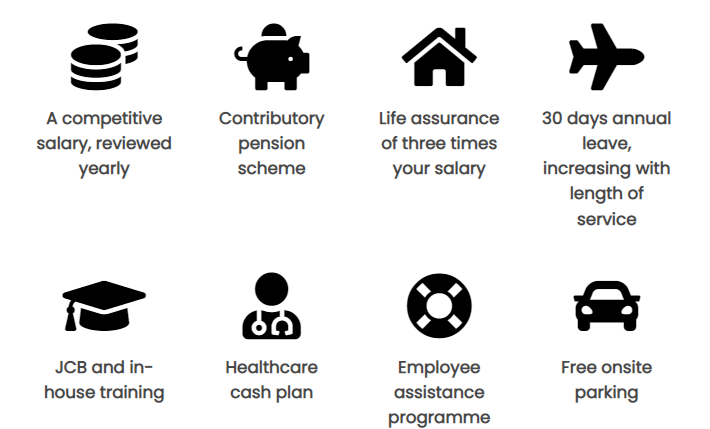 Our Values
We are Family-centred
We're a family-owned, family of businesses. And we like to treat each and every one of our employees and customers as one of our own too. From the way we talk with customers on the phone, to the level of integrity that we employ when solving a problem. Our strong sense of family informs the decisions we make and builds trust that binds us together.
We Care
We set the standard for customer service – it is the most important thing in the world to us. It's why our customers keep coming back to us, and it makes us stand out from the competition. And it's why our colleagues stay with us for many years and bring their own families into our family.
We are Driven
To borrow a phrase from Mr JCB, Nous ne sommes jamais content. We are constantly seeking ways to improve our customers' businesses – from new products to new services such as JCB LiveLink.
We are Straight-talkers
Maybe it's our Scottish roots? Maybe it's the way we were brought up? Whatever it is, we always like to get straight to the point and we're not afraid to tell it like it is. Our customers rely on us to deliver what we say we will deliver, so it's important to always be upfront.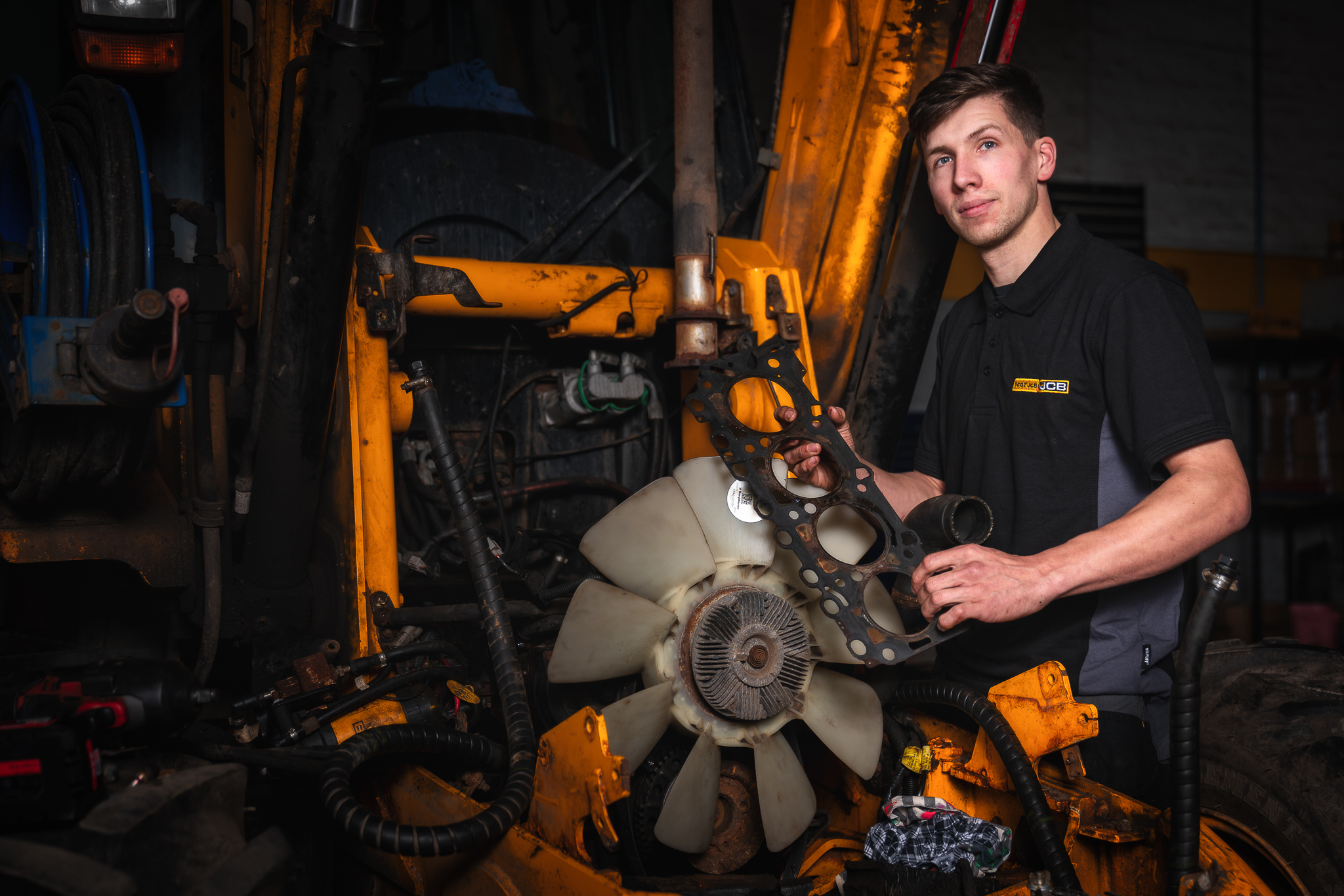 Earn while you learn with Scot JCB
View our current vacancies
Scot JCB Group