Gravedigger Refurb
---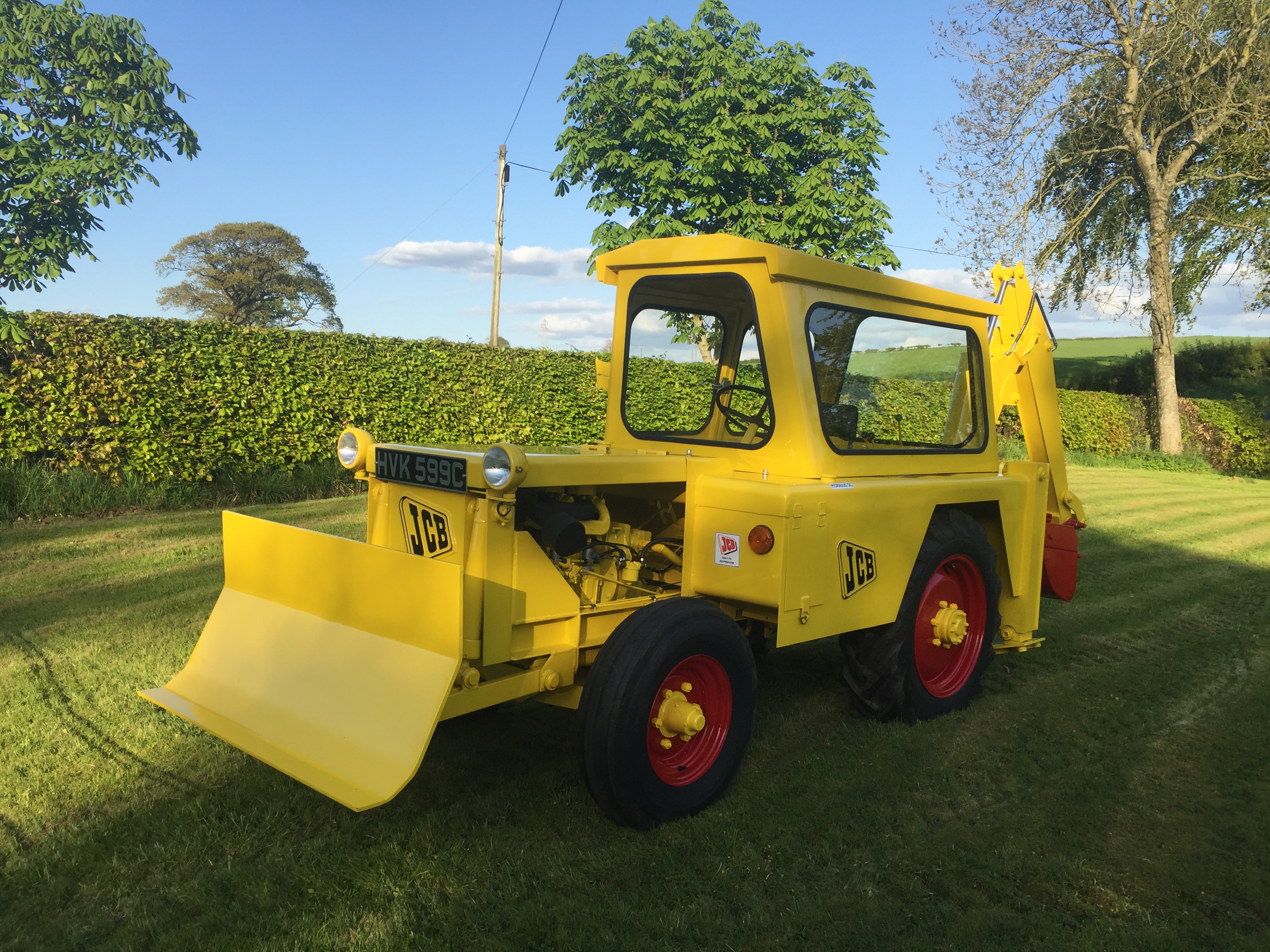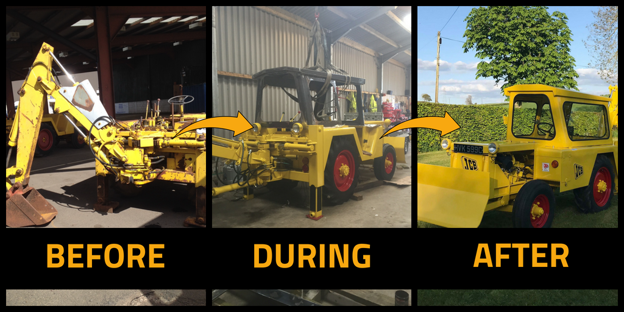 Andrew Craig owner of Andrew Craig & Sons, a Plant Hire Contractor from Ayrshire restored a JCB Gravedigger with the help from his son Jack Craig an Apprentice with Scot JCB.  Here is Andrew's Story!
"Built in April 1965, we bought this JCB Gravedigger in August 2015 at a Morris Leslie auction in Perth.
The machine was in a terrible state as it wasn't driving well due to a broken half shaft, oversized tires and no oil which we discovered when we stripped it down. The last problem was the cab. Julian Carder (JCB Product Specialist) who was restoring a similar machine at the time had another cab made for us.
We decided to revamp the whole machine by rebuilding the engine, the rear axle steering box, both valve blocks and all of the rams – and as you can see from the After photo, it's looking as good as new.
The Gravedigger also turned out to be a rarity as, according to Julian's records, only 310 of these machines exist!"
Latest News From Scot JCB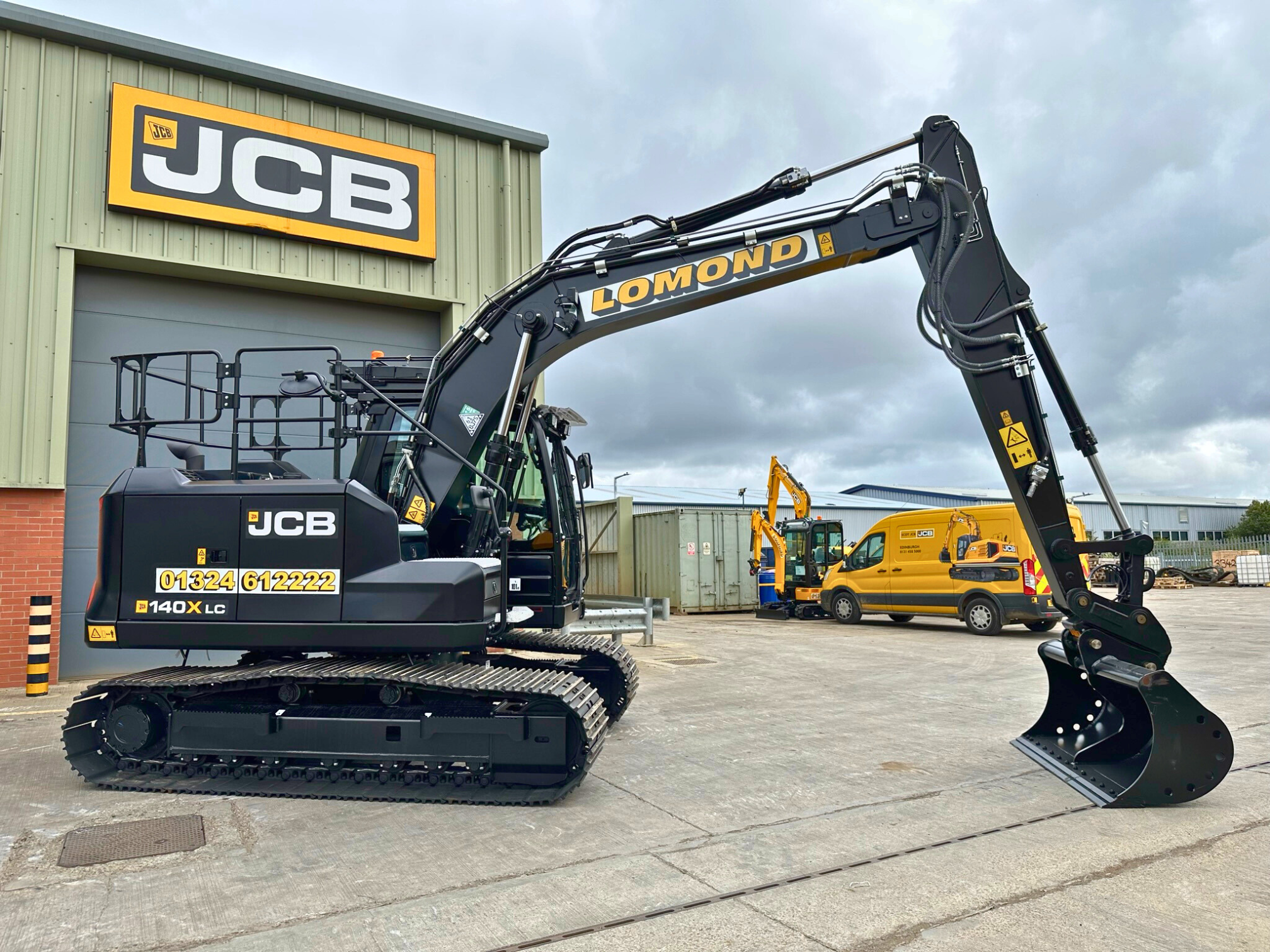 Lomond Plant & Scot JCB, Putting Customers First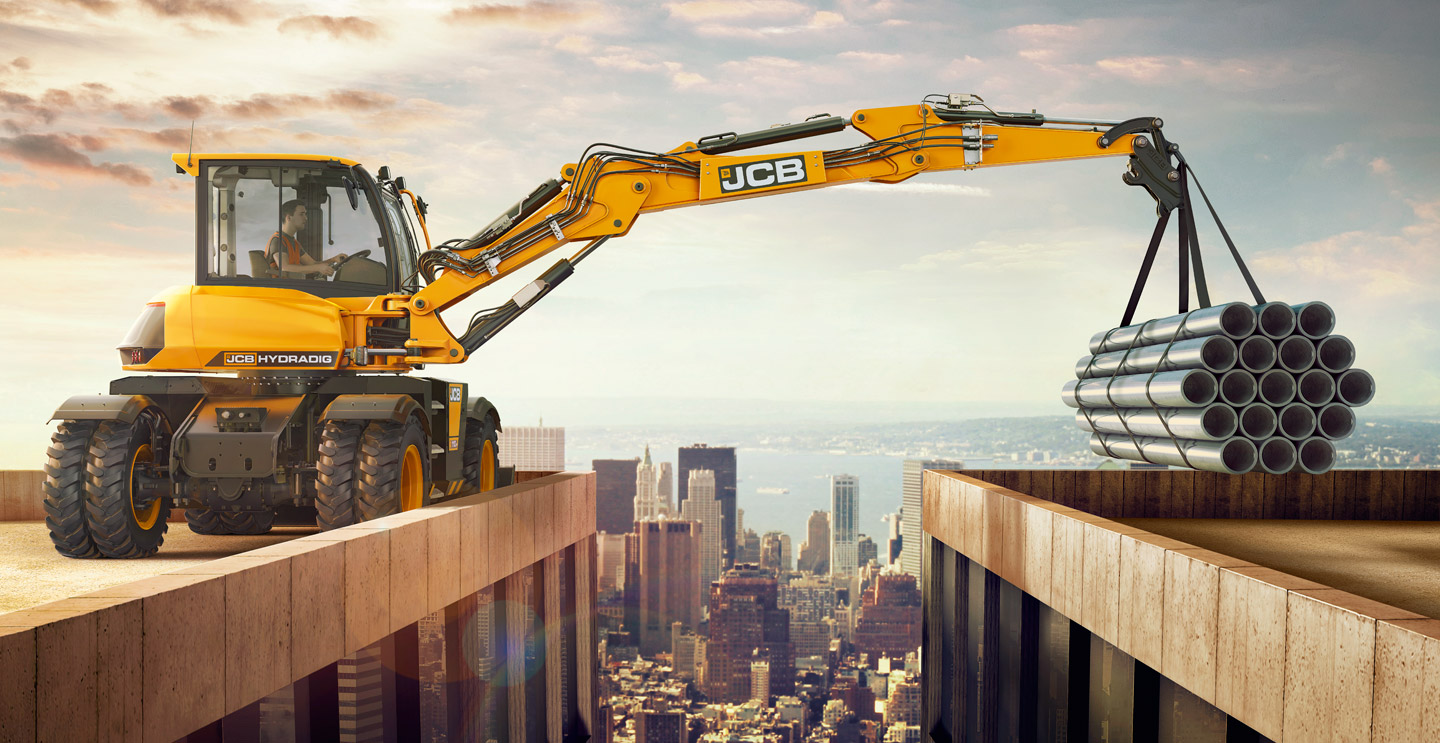 Meet our newest recruits!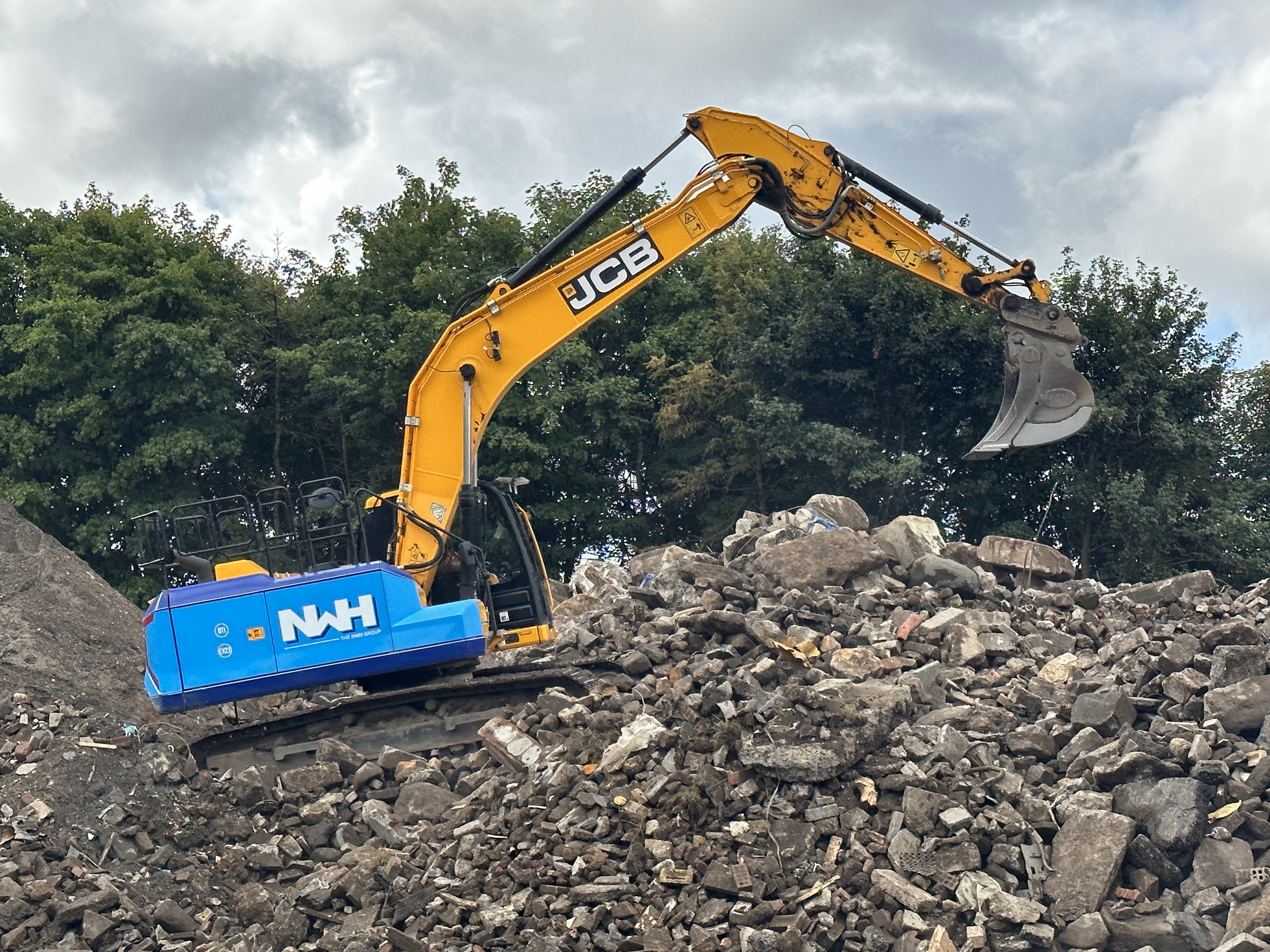 Scot JCB – More Than Just Machinery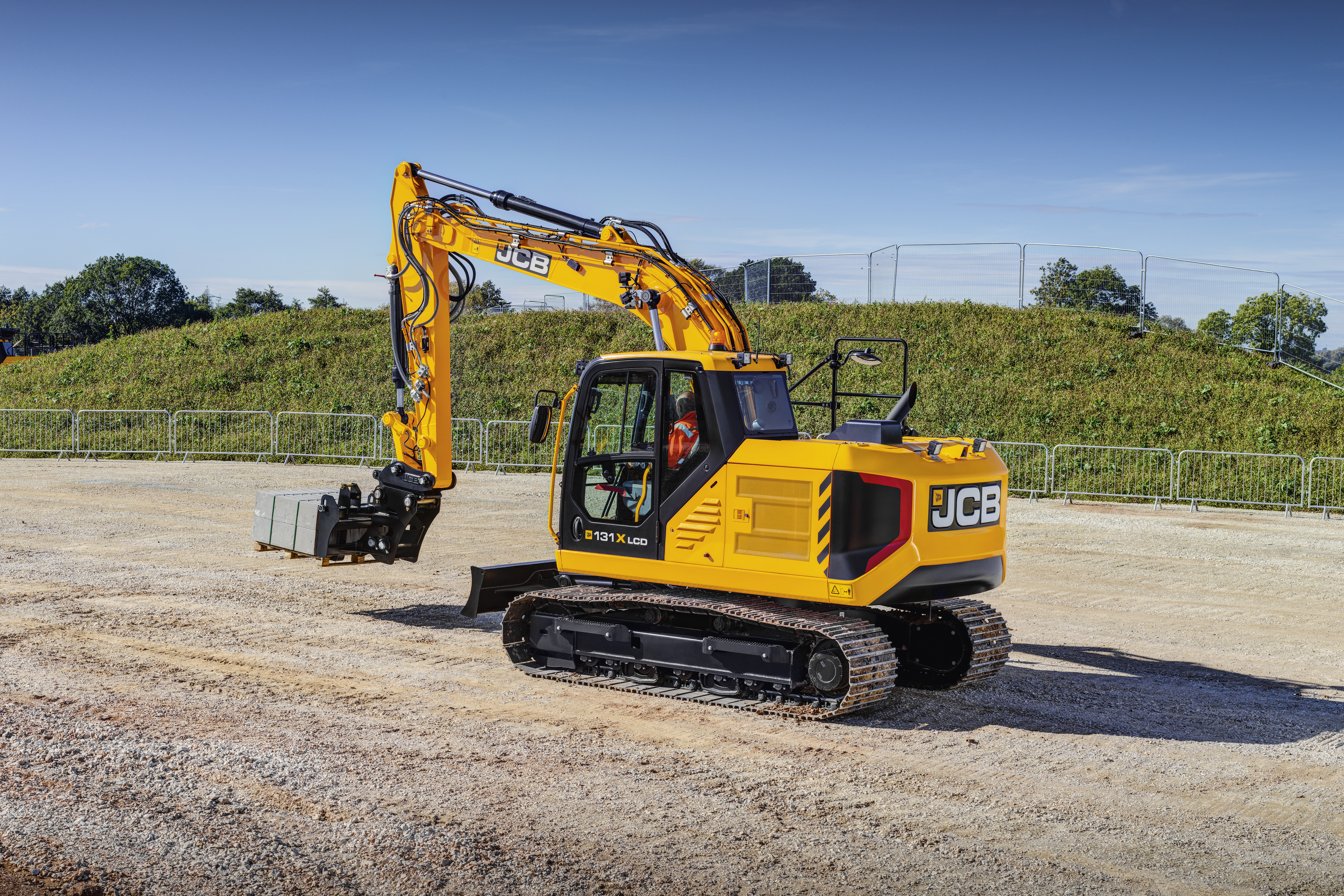 Meet our newest recruits!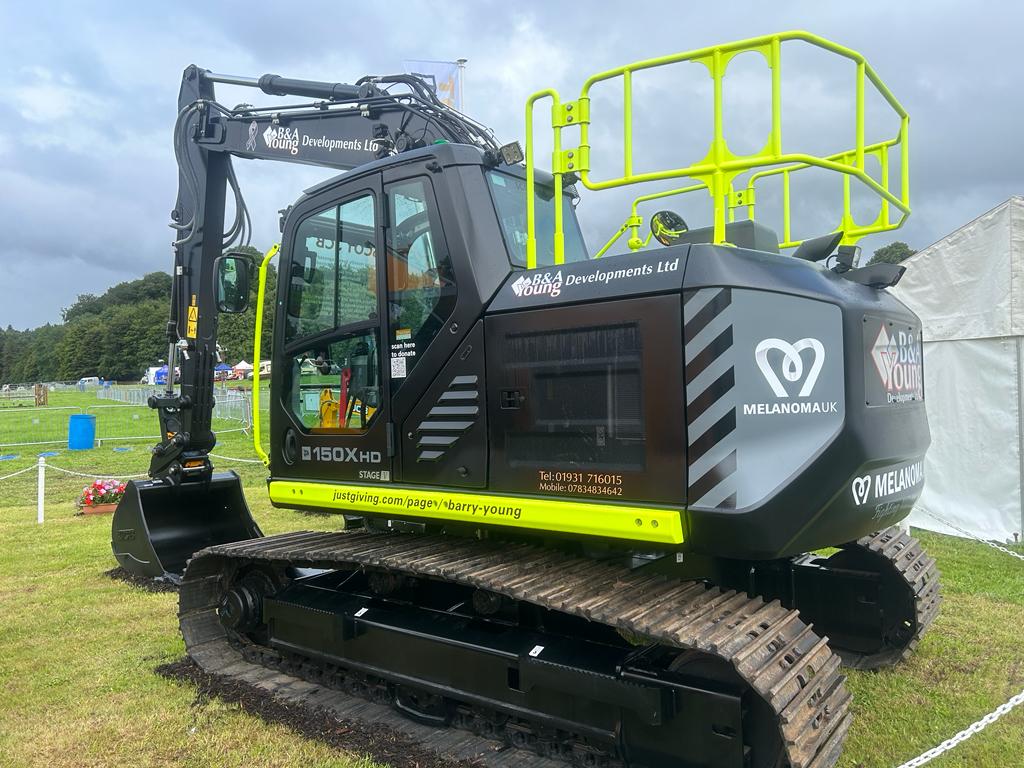 An Extraordinary JCB 150X Helps Raise Awareness for Melanoma UK.
Scot JCB Group