Is it Time to Consider Electric Construction Equipment?
---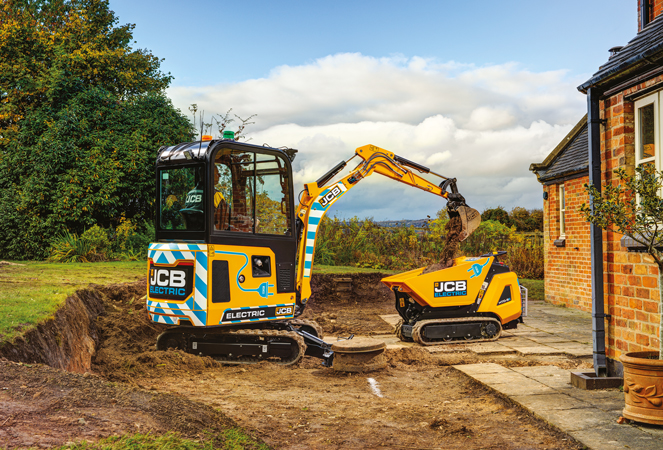 In recent years, changes to legislation, increased costs of fuel, and increasing focus on sustainability goals have seen the construction industry "go green". Sustainable fuels, Hydrogen, and HVOs have been trialled and implemented into heavy equipment. However, as we have seen in the automotive industry, one alternative power source stands out at the moment – Electric.
It raises the question, is now the right time to consider bringing electric machinery into construction fleets? What are the benefits of electric-powered machinery? And what electric products are currently available to purchase?
All Electric vs All Diesel
Diesel-powered construction equipment has been the industry standard for generations. This has created a deep association within the industry of power, reliability, and performance from these engines. However, last year the construction industry was rocked by the legislation to remove red-diesel usage, as part of the government's Net-Zero plan. This change almost doubled the price of fuel overnight for many businesses and contractors, compiling already high fuel costs in the UK.
This has caused a speed-up in an industry already making significant progress, with more efficient diesel engines helping contribute a 53% decrease in total carbon emission from construction in the UK since 1990. To maintain the course for Net-zero, however, more steps will be required. Electric-powered machinery presents an excellent opportunity, especially for lighter and more compact equipment, such as mini excavators and smaller telehandlers.
Top 5 Benefits of Going Electric Today
To show the reasons why now may be the right time to consider a move to electric, we've gathered five benefits to introducing them into your fleet.
Low Carbon Emissions
Quite simply, at the point of use, electric-powered machinery produces zero emissions.  In the local environment, this creates a less toxic workplace, especially in tighter areas or indoors where ventilation is reduced. Globally, this contributes to reducing the overall carbon emitted into the atmosphere.
With stricter regulations entering the marketplace surrounding emission standards, this will remain a key benefit at the point of use for electric construction equipment for years to come.
Less Noise Pollution
A key benefit, especially in busy urban areas is the reduction in operation noise. Electric construction equipment has significantly reduced operating noise compared to diesel equipment. There are often regulations and guides set by councils about the noise level and operation times, and electric machinery can meet and surpass these requirements.
No Performance Compromise
One of the most important questions in recent years has been 'how can we replicate the performance of diesel in electric-powered machines?'
Technology has now reached the point of transition, where electric-powered equipment can provide the same level of performance as their diesel-powered counterparts. This addresses one of the biggest concerns in the industry. It has allowed many operators to smoothly transition over to electric equipment without feeling a decrease in productivity.
Lower Maintenance Costs
Electric-powered plant machinery removes the traditional combustion engine. With that removal, hundreds of parts, filters, and engine oil requirements are eliminated from the machine, making them easier to maintain and less costly throughout the vehicle's life cycle. Of course, any maintenance on equipment, especially electric, should only be carried out by professionally trained engineers.
Long-term cost savings
Although the initial cost of purchase of electric equipment can be more than diesel-powered, this upfront cost can often be offset by the lifetime ownership of the machine. By eliminating high fuel costs and reducing the maintenance costs throughout the life cycle of the machine, the potential savings compared to diesel machines can be significant. Naturally, this is dependent on the operation of the machine, and how often the machine is used.
Electric-Equipment already in the market
With the benefits of electric equipment apparent already, you may think that there are only a few niche products available in the industry. However, there is a diverse range of products available to instantly feel the benefits today. Here are some available from the Scot JCB range we know our customers are currently seeing the benefits from:
Electric Telehandler: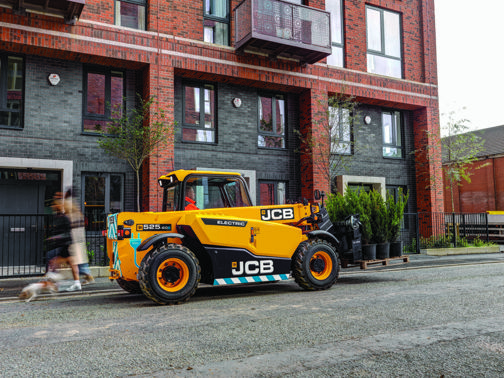 The latest addition to the JCB E-tech range, the JCB 525-60E Loadall has an impressive 2,500kg lift capacity and a 6m lift height. With no particulates at the point of use, significantly reduced noise, and an improved cab design to increase visibility, it is perfect for sites working in emission-restricted zones or in extended hours of work. Fast charging compatible, and designed for a full day of work on a single charge.
Electric Mini Excavator: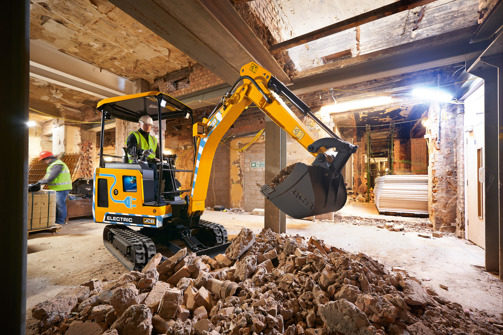 The industry's first fully electric mini excavator at the time of release, the JCB 19C-1E started a new generation of what was thought possible in the industry. Now over 1,000 have been produced and combine all the performance seen in the 19C-1 while remaining quiet, safe, and economical.
Electric Forklift:
"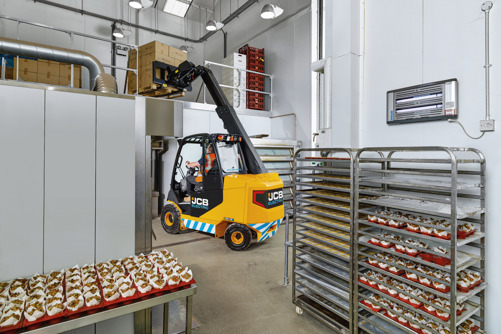 The unique design of the JCB Teletruk has always made it stand out, however, the JCB 30-19E boosts an impressive 3,000kg lift capacity with a maximum height of 4.0m. Of course, the defining feature of this model is the all-electric operation. With a range of attachments to specialise in logistics or waste, the JCB Electric Teletruk is an excellent addition to operations within internal spaces.
Electric Dumper: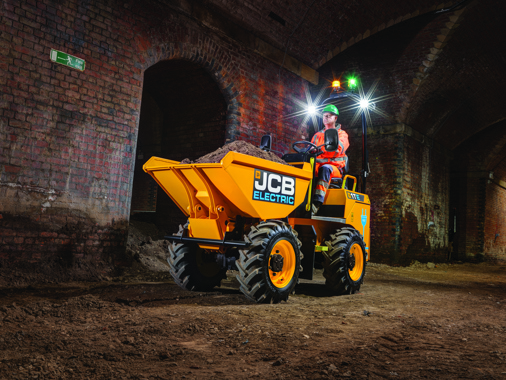 The perfect companion to the electric mini excavator, the JCB 1TE Electric Site Dumper raises the bar for what a site dumper can produce. The electric motor means this dumper can operate indoors, and in noise-sensitive environments, improving the versatility this type of machine can bring to a fleet.
Electric Dumpster: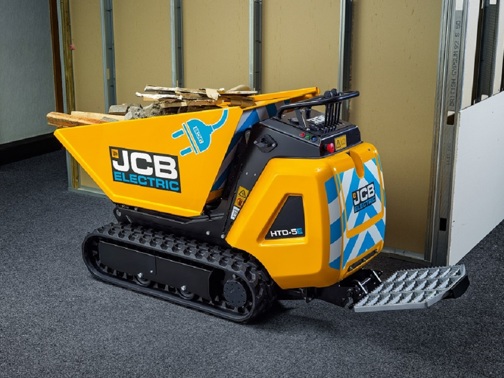 Designed to save money, time, and now emissions, the JCB HTD-5E Electric Dumpster is the compact tracked dumpster perfect for working alongside other electric plant machinery such as the JCB 19C-1E. And with a 500kg load capacity and 1.45m dumping height, it is ready to go with only two hours of charging.
Power Packs: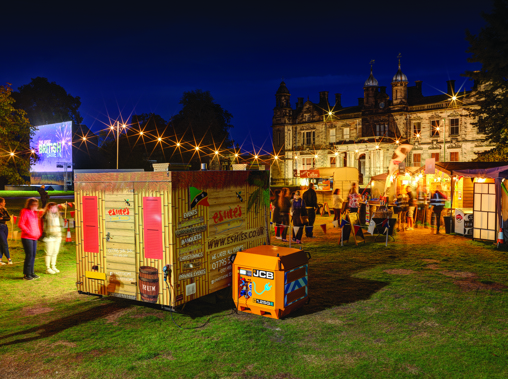 The energy storage solution with a difference, the JCB Electric Powerpack produces no emissions at the point of usage, making it an excellent companion to power any electric product. Innovative technology increases its efficiency, allowing you access to power on demand in remote areas, or areas within emission-regulated zones.
So what is the important message of this? Electric-powered construction equipment is already here, and it's here to stay. And it could be time for you to consider if it is right for you. If you would like more information about all the electric products available from Scot JCB, you can contact one of our expert team by clicking here or by contacting 0141 556 6521
Latest News From Scot JCB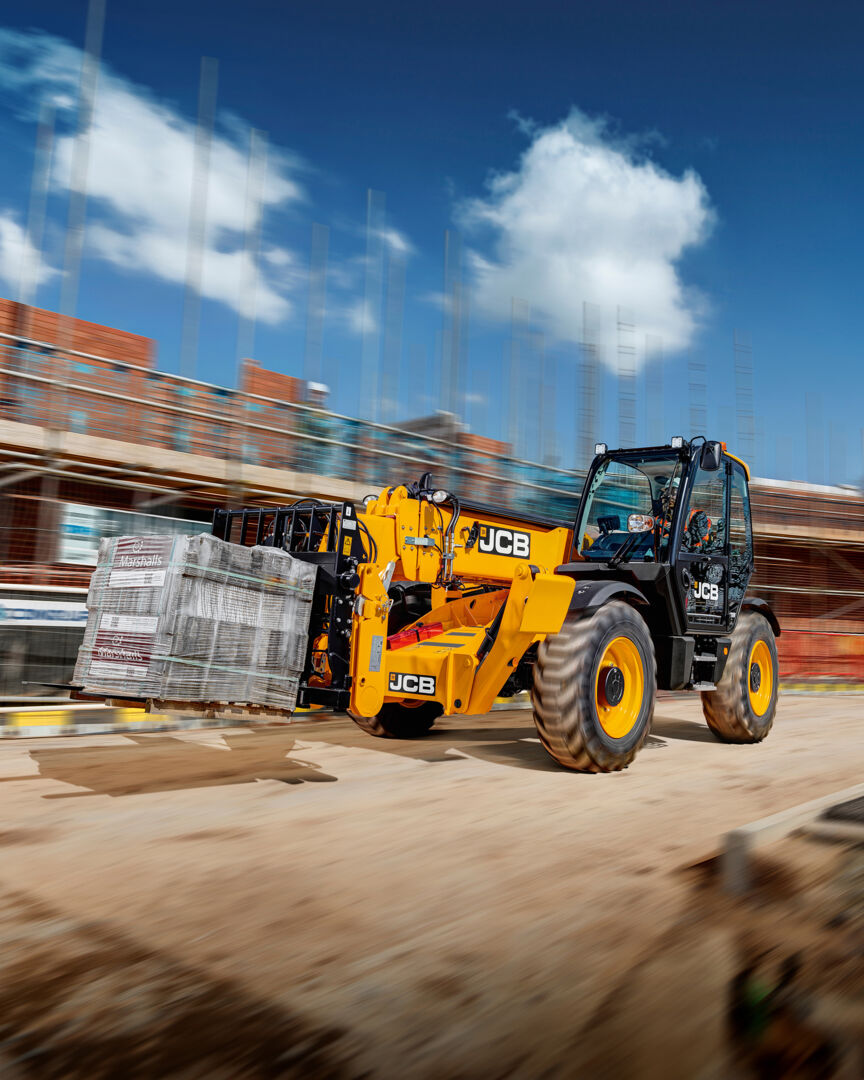 Meet Keith Campbell: Group Used Equipment Sales Manager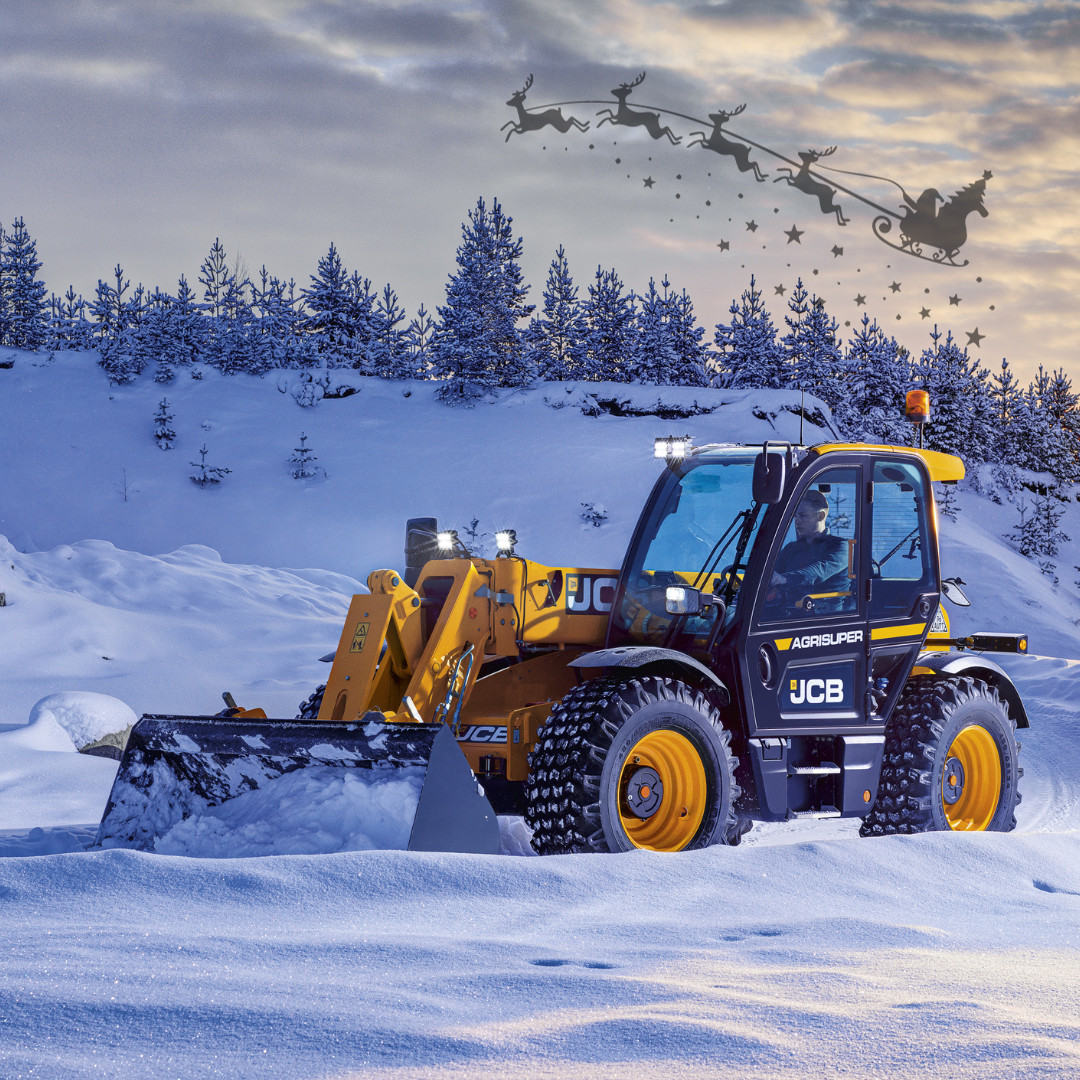 Festive Opening Hours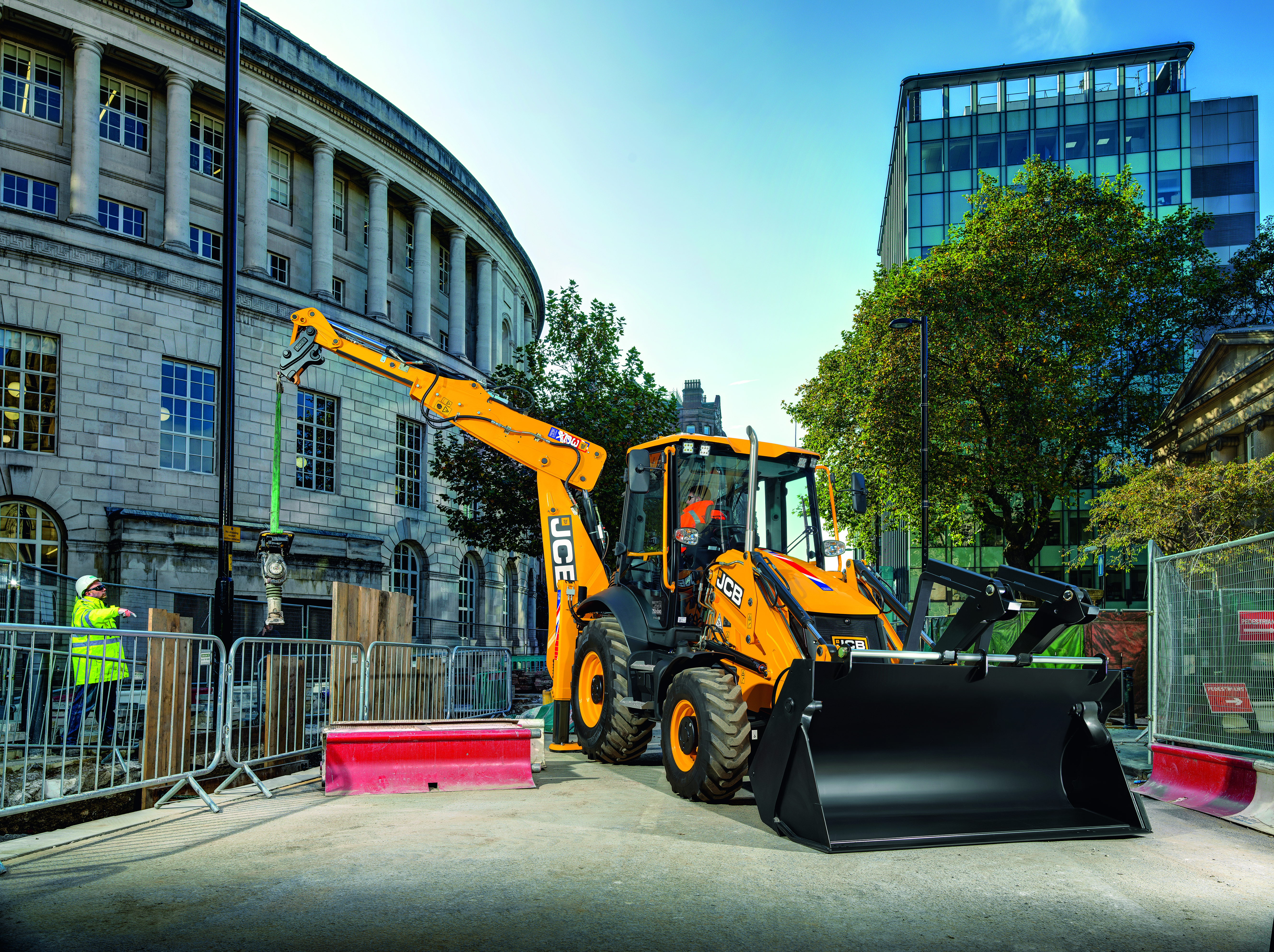 The Ultimate Guide to JCB Backhoe Loaders: Power, Versatility, and Innovation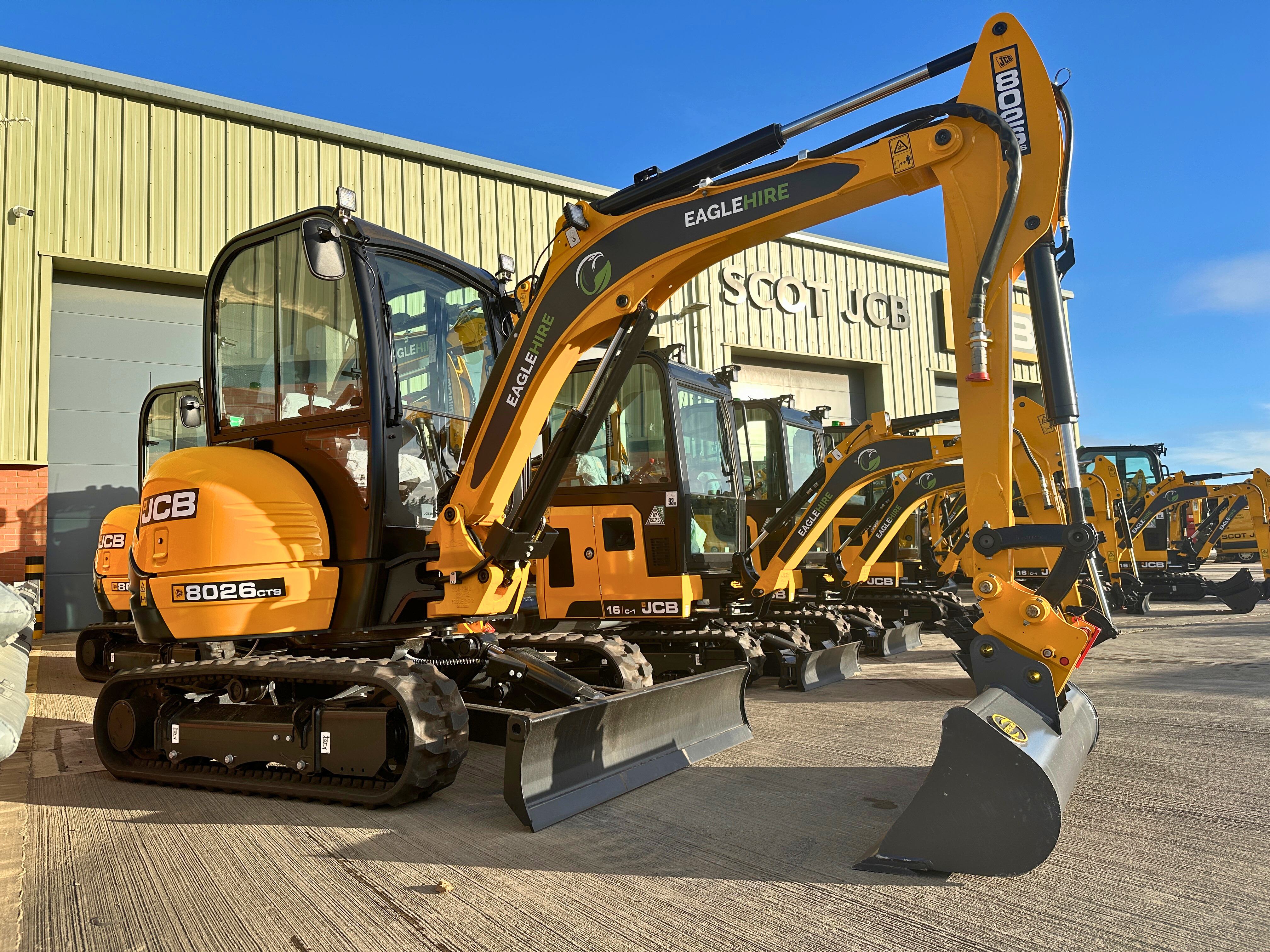 Eagle Hire and Scot JCB 'Make it Happen'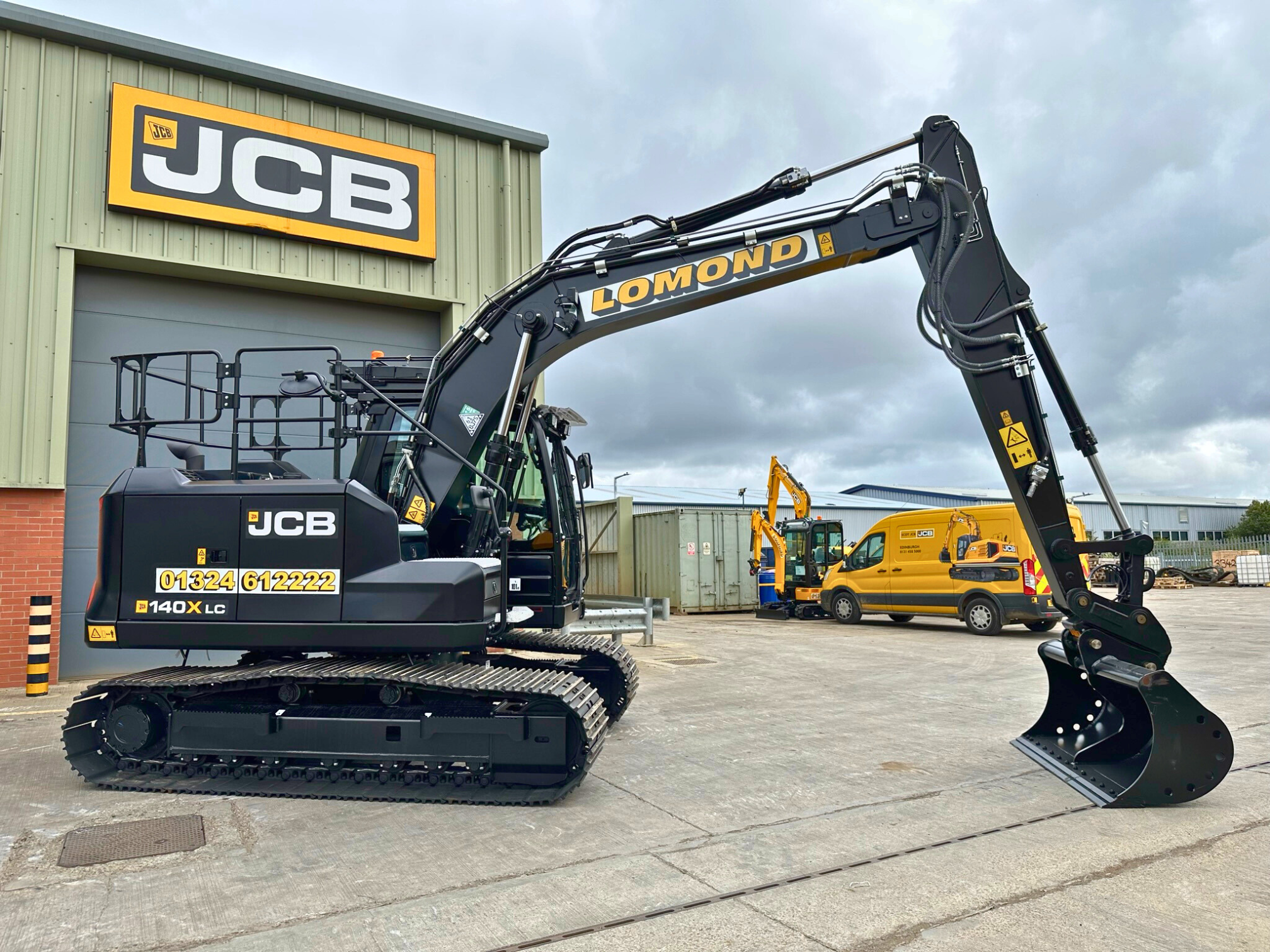 Lomond Plant & Scot JCB, Putting Customers First
Scot JCB Group